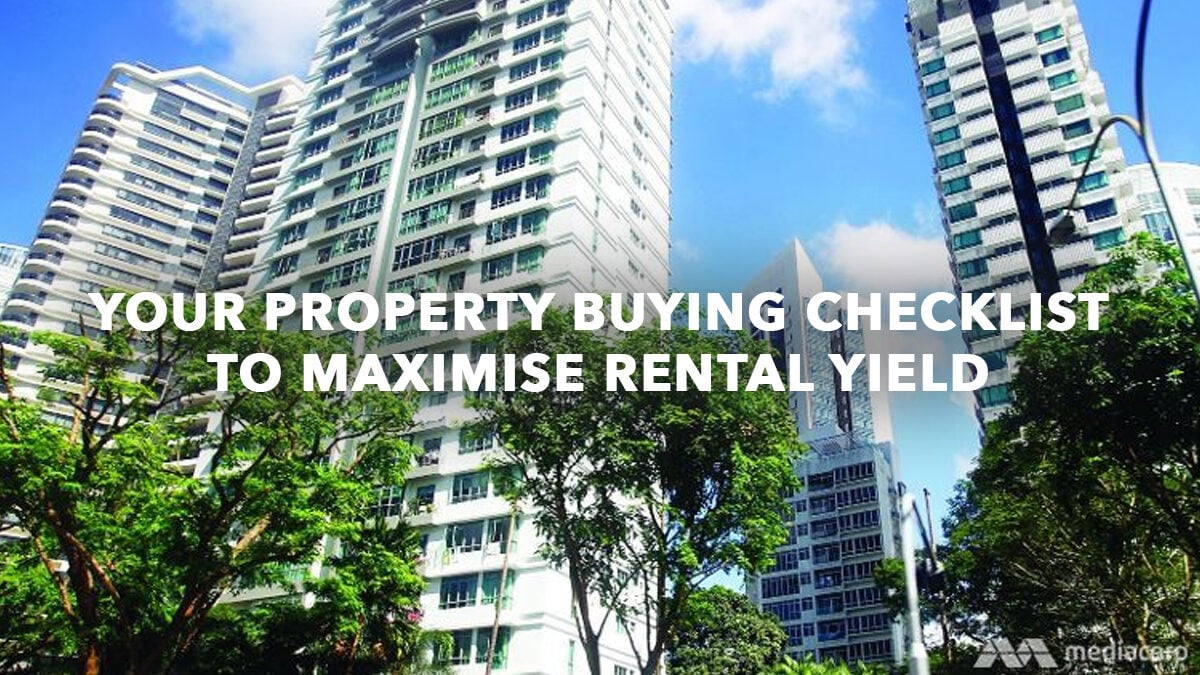 If you want to maximise your rental yield, the calculation can take a bit of work, but the concept is pretty simple: You either increase the monthly rental that you collect from your tenants, or reduce the amount that you're paying for your investment property.
We've advised homeowners on how they can make their property more attractive to tenants, but if you're yet to pick your investment property, here are some pointers to keep you on the right track to maximising rental yield by choosing the right property:
Rental yield tip #1: Buy 99-years leasehold instead of freehold property
A freehold property costs about 15% more than a 99-years leasehold property that's in the same location. While you technically get to own a freehold property forever, you don't need to buy freehold to make a profit from renting out your apartment (and then selling it at the opportune time, if you choose to). Simply put yourself in your tenant's shoes; do you think your tenant cares about whether your property is leasehold or freehold?
The answer is no. For rental yield, even if you can afford a freehold property, use your buying power to pick a property with the best possible location (e.g. right next to an MRT, ample amenities). If you're buying a resale condo, check whether it's well-maintained as a poorly-maintained development is often a dealbreaker. Whether it's a freehold or leasehold property is a non-issue for tenants.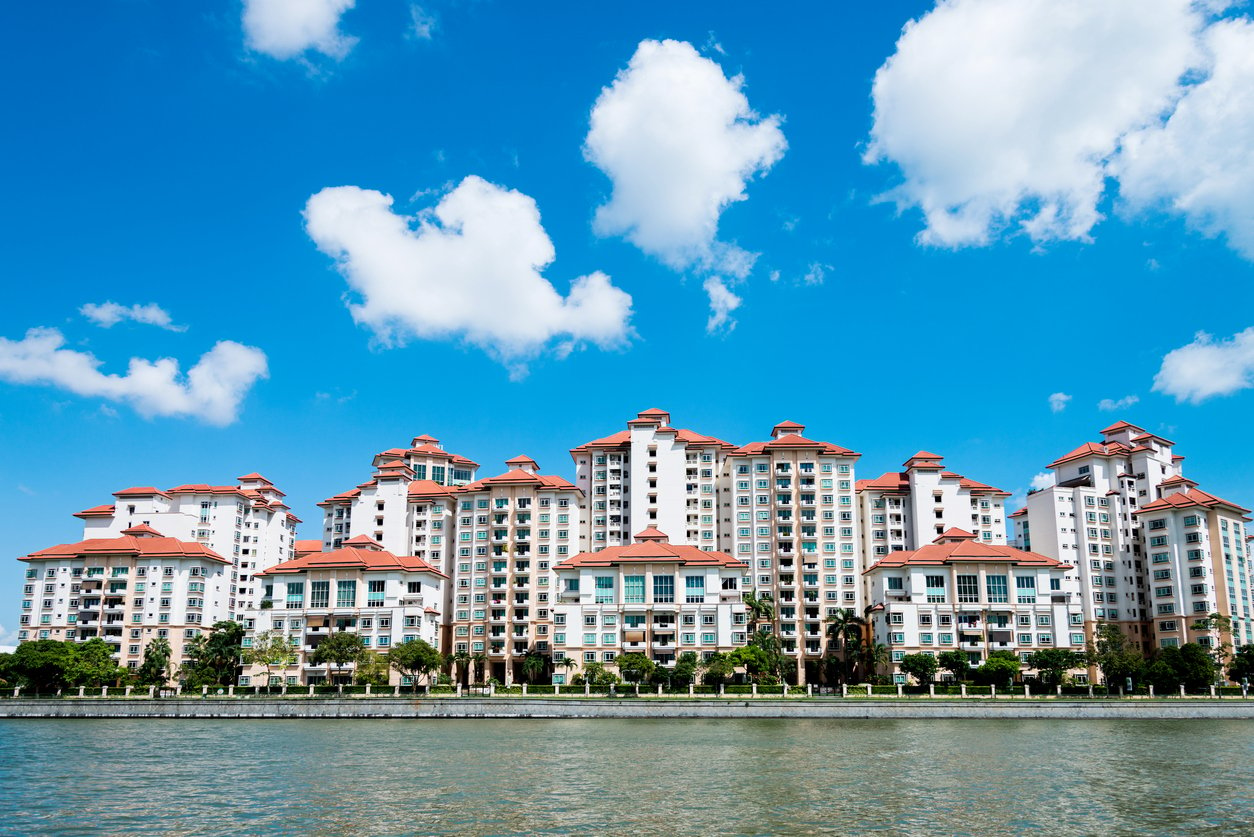 Rental yield tip #2: Buy resale units
Singaporeans love shiny new things, including condos. But when it comes to tenants, whether your property is spanking new or not doesn't really matter. If it looks new, that's great. If it doesn't but it's well-maintained, it's good enough. We've even heard of how some expats aren't comfortable with homes that are entirely new, preferring an environment that's more "lived-in".
Bearing this in mind, don't pigeonhole yourself by only considering new launches when investing in property for rental yield. If you come across a unit in a completed project that's affordable and well-maintained, then go ahead and snap it up. You'll be able to start earning your rental income faster, too.
Rental yield tip #3: Buy units on lower levels
It doesn't matter whether you're staying in a condominium or a HDB flat – Singaporeans naturally gravitate to higher floors. After all, the higher you go, the less noise, dust and flying insects you're subject to. You could also get more wind and a better view with a higher floor unit.
As a savvy investment property buyer, however, not imposing our own preferences onto our choice of property can increase our rental yield. Expats don't think the same way we do. From our experience, many expats* prefer low floor apartments, especially ones facing greenery or the pool.
Ground floor condo units with a patio that opens up directly to the pool are a hit with expat families. Expat tenants may not be that concerned with keeping an apartment dust- or insect-free, but they will appreciate being able to look out at a calming oasis of greenery after a long, hard day at work.
Of course, bear in mind that when the time comes to sell the property, lower-floor units not facing the pool might be harder to sell to Singaporeans.
*Where they come from, there might only be low-rise housing. So expats from such places naturally gravitate towards low-floor units.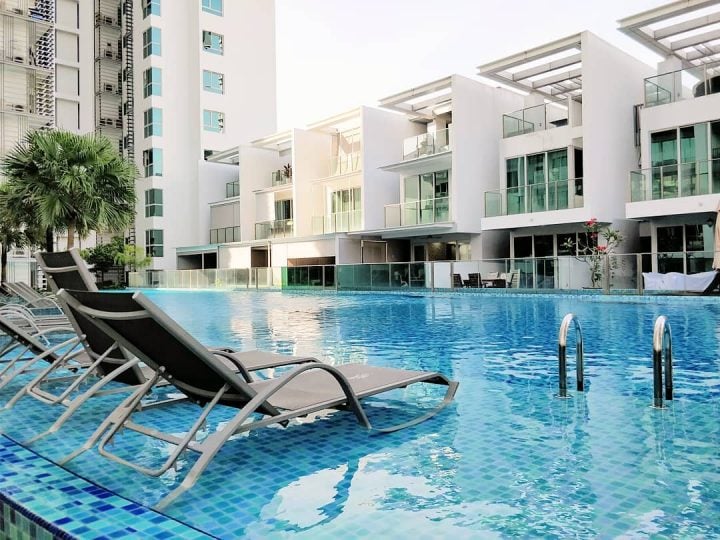 Rental yield tip #4: Know your demographic well
While expatriates make up the bulk of rental demand in Singapore, it's not always the case. HDB units in Jurong West are popular with factory workers who work in Jurong Industrial Estate, whereas homes in estates near universities, such as Pasir Panjang and Clementi, are popular with faculty and student tenants. And there are estates that are popular with a certain demographic; Simei, for example, is popular with Indian expats.
Even within the expat group, there are many variations in demographics you should keep in mind. Assuming you want to rent to expat families* instead of single expats, it might make sense to buy an investment property in a district with international schools.
Even if your target group is single expats and you're buying a shoebox unit for investment, you'll need to bear in mind that every nationality has their own unique preferences, some are used to having more space, while others really need daily conveniences nearby – any agent worth his/her salt should be able to advise you when buying an investment property.
*Many expat families have told us that they like living in areas with a "good sense of space", meaning that the area is not overly built-up or cluttered with high-rises.
Rental yield tip #5: Consider property outside the CBD
When it comes to location, most people assume that buying an investment property within the CBD is the best bet. If you're looking for a bargain, though, you might want to look at condominiums outside the city, in areas such as Yishun, Hillview and Pasir Ris.
Wouldn't this make your property less appealing to expats, since they're likely to work in downtown Singapore? Not necessarily. Some expats might be used to long commutes in their home countries; for these people, travelling an hour by MRT or taking a 20 to 30 minute taxi ride every day wouldn't be a huge ordeal. (The transport allowance that they get from their companies helps, too.)
The key is to select properties that are close to transport nodes, and areas where it's easy to get a cab, such as properties near main roads.
---
Are you buying a property for rental? Let us know in the comments section below.
If you found this article helpful, check out 5 preventive maintenance steps to protect your rental yield and 9 quick property hacks to spot a good investment unit