As some of us are busy getting used to wearing pants to work during Phase Two, condo developers are gearing up to launch a series of projects originally slated for Q2 2020. One thing's for sure, they are definitely not playing the wait-and-see game anymore; robust post-CB sales numbers for new launch condos have spurred developers into action.
Another reason why you might see a handful of projects launched really soon: the Covid-19 pandemic might still affect buyer sentiment down the road, if fears of a second wave come true, so there's no reason to delay further now that buyers seem to be as bullish as racehorses out of the starting block.
Finally, due to the Covid-19 supply chain and labour disruptions, developers would want buyers to commit early so they can go ahead and secure manpower and material ahead of time and minimise the likelihood of protracted construction delays.
We have it on good authority that these five condos are the ones that will most likely to launch during Phase Two:
×

New launch condo #1: The Atelier
Key highlights:
Within prime District 9
3 very reputable primary schools within 1km
Quiet neighbourhood
District: 9
Developer: Bukit Sembawang
Tenure: Freehold
Units: 120
There are a handful of prime district developments yet to be launched, which date back to the 2017-2018 en bloc frenzy, and The Atelier is one of them.
Developer Bukit Sembawang successfully bid for the freehold District 9 site of the former Makeway View back in March 2018 for $168 million, which translates to a $1,626 per square foot per plot ratio (ppr).
We expect The Atelier to launch at a competitive pricing, taking into consideration the competition from new launch condos in the area. The pricing range is likely to be in the ballpark of $2,700 to $3,000 per square foot (psf).
Additionally, we also expect a upmarket-to-luxury positioning for this project, given its price point.
The Atelier is likely to be particularly attractive for own-stay buyers, since three highly reputable primary schools—Anglo-Chinese School (Primary), Anglo-Chinese School (Junior) and St. Josephs Institution (Junior)—are within 1km of the condo. The catch is that they're all boys' schools.
Buyers should also take a liking to its quiet location, despite being very accessible to the city. Newton MRT is about a 9-minute walk away, while Novena's malls and amenities are a 10 to 15-minute walk away via Lincoln Road.
New launch condo #2: Penrose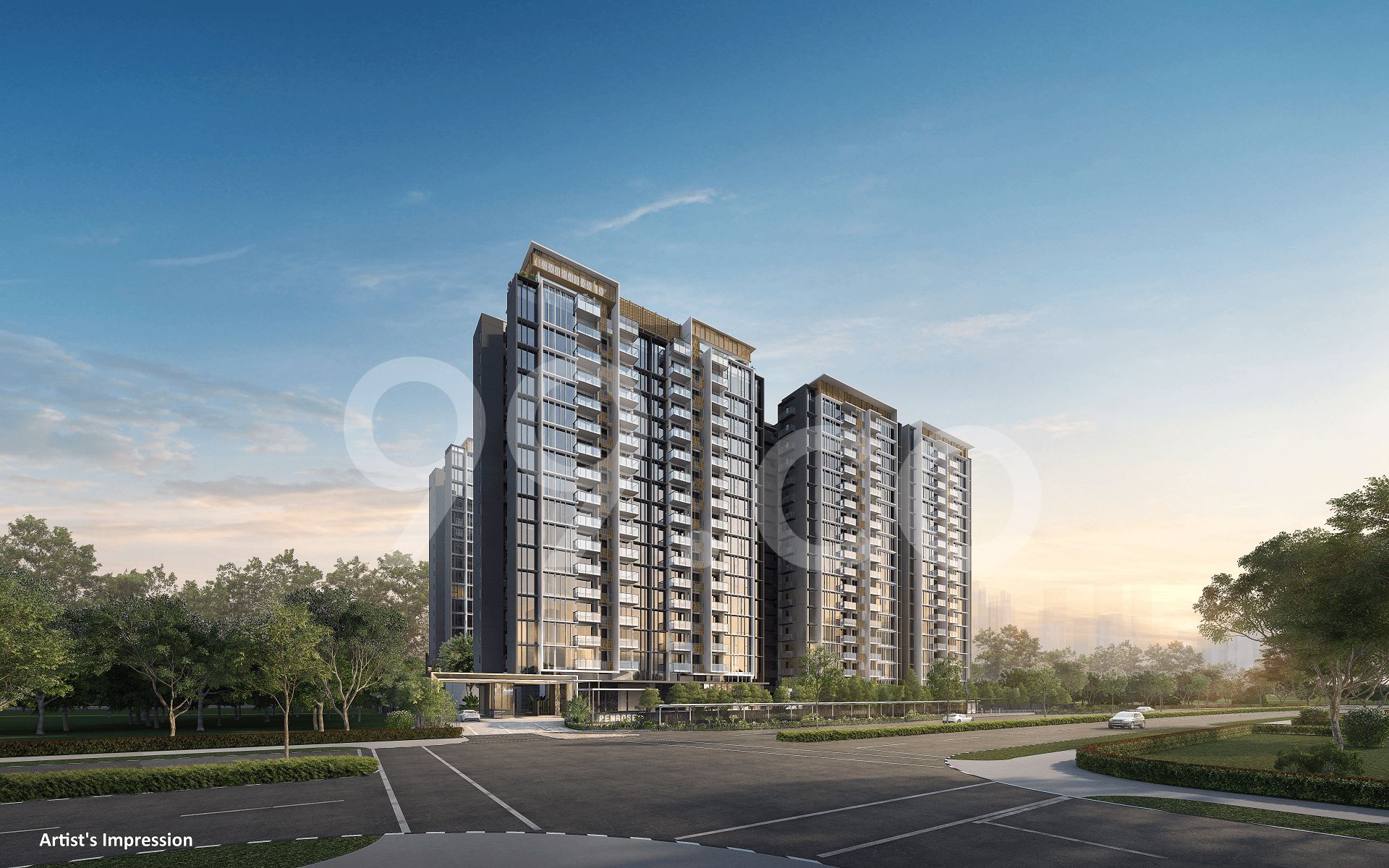 Key highlights:
Accessible city fringe location
Close to schools, including a large international school
Potential upside from the Paya Lebar commercial hub
District: 14
Developer: CDL & Hong Leong
Tenure: 99-year leasehold
Units: 566
With 566 units, Penrose is a mid-sized development situated along Sims Drive, right next to the recently-completed Sims Urban Oasis. The main highlights of Penrose are its city fringe location and its proximity to Paya Lebar, an up-and-coming regional CBD that should contribute some upside to surrounding condos in the next decade or two.
Penrose is well-deserving of its city fringe status: The development is about 6 minutes' walk to the Aljunied MRT station on the East-West Line, five stops from Raffles Place and just one stop away from Paya Lebar. Not only is the condo well within the catchment area for tenants working at Paya Lebar's many offices, residents working in the CBD will relish the speedy 15 to 20 minutes train journey to work.
There are two primary schools—Canossa Catholic and Geylang Methodist—within 1km. Meanwhile, expat families and investors will look favourably at the proximity of Nexus International School, which is within a 10-minute walk without having to cross streets/roads.
The fact that Penrose has far fewer units than the neighbouring 1,024-unit Sims Urban Oasis might also sway buyers who prefer a condo with fewer units and households.
Penrose will likely launch in the range of $1,700-$1,800 psf.
New launch condo #3: Clavon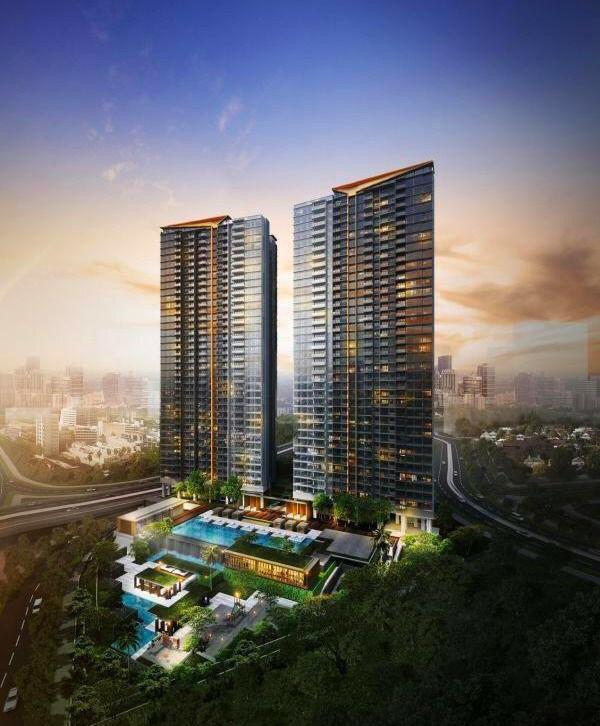 Key highlights:
Located in the mature neighbourhood of Clementi
Good catchment area for student tenants
Many good schools nearby
District: 5
Developer: UOL and UIC
Tenure: 99-year leasehold
Units: 640
The atas sounding Clavon is actually abbreviated from it's address, Clementi Avenue One. Clever right?
Anyway, Clavon joins the recent flurry of condos to come up at Clementi, following the launch of Parc Clematis and the completion of The Clement Canopy next door. We've previously wrote about Clementi becoming a property hotspot due to the number of educational institutions nearby, and the spillover effects from the development of Jurong East and one-North.
Both the Jurong Lake District and one-North are home to business and tech hubs, so landlords can count on workers in these areas forming a tenant pool. Clementi is strategically located right in the middle of the major catchment areas, and with plenty of schools, eateries and amenities to boot.
Not only is Nan Hua High School and the NUS High School of Mathematics and Science right next door, Clavon is also within touching distance of National University of Singapore (NUS) by bus or car. For landlords looking to cater to foreign students, properties like Clavon have good potential.
Just note, however, that the MRT station is quite far, you might be walking around 15 minutes to get there (or three bus stops). But those who drive will enjoy the condo's proximity to Ayer Rajah Expressway (AYE).
Pricing-wise, we expect Clavon to be more competitively priced than Parc Clematis, as bidding for the Government Land Sales (GLS) site came after the July 2018 cooling measures. FYI: UOL-UIC paid about 7% less for the Clavon site than SingHaiyi did when it won the bid for the en bloc of Park West to build Parc Clematis.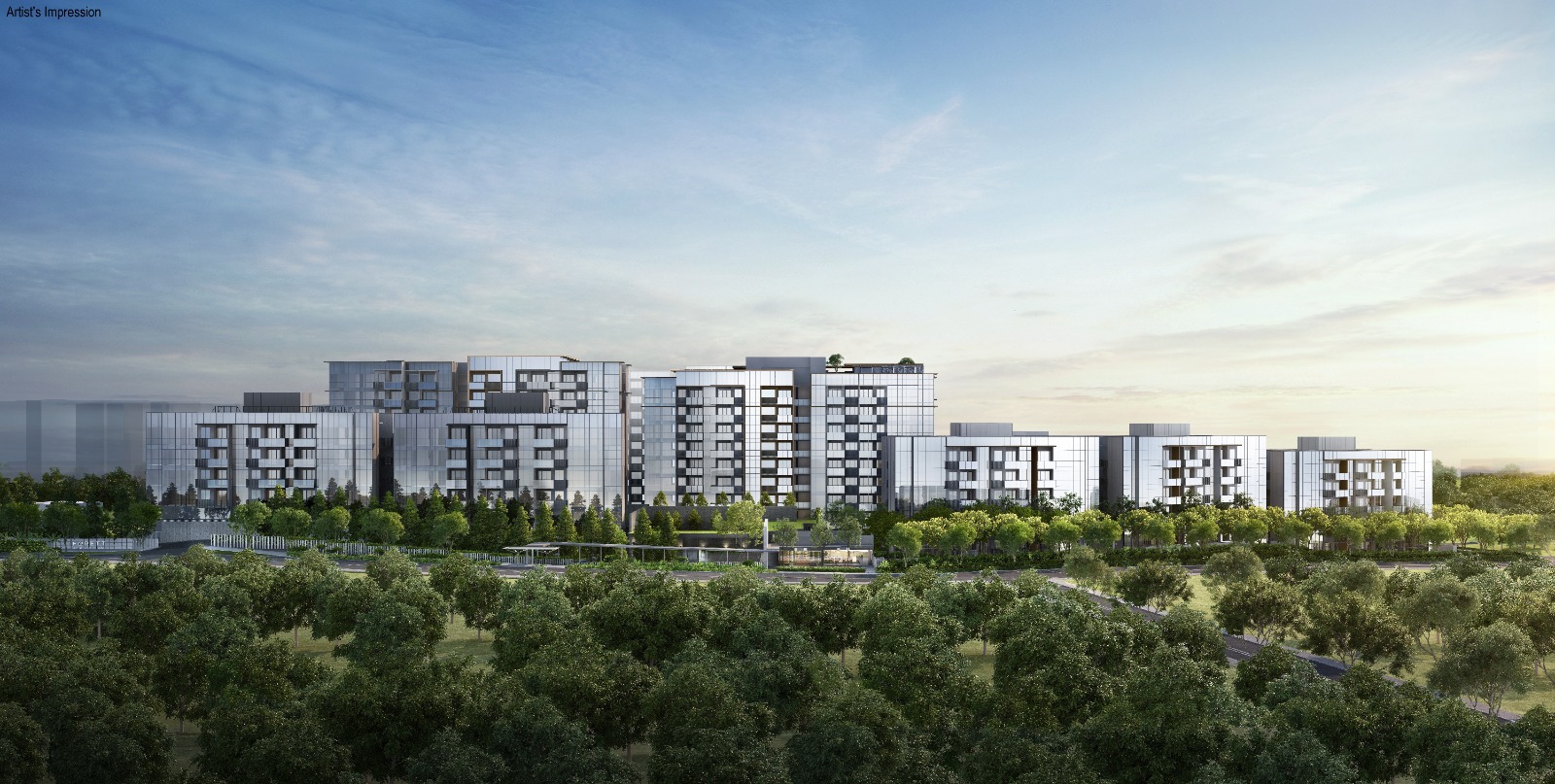 Key highlights:
A quiet residential enclave with an MRT nearby
Close to the Beauty World area, which will see some transformation in the years ahead
Close to nature, such as the Bukit Timah Nature Reserve
District: 21
Developer: Qingjian Realty
Tenure: Freehold
Units: 633
This was formerly Goodluck Garden, which went en-bloc for around $610 million back in 2018 and was snapped up by Chinese developer Qingjian Realty. Qingjian is also behind Jadescape condo in Bishan.
[email protected] Timah is roughly a 10-minute walk (or a three-stop bus ride) to Beauty World and Beauty World MRT station on the Downtown Line. This solves a common issue that many have with Bukit Timah: while the area is a peaceful enclave of private housing, residences are also typically quite far from public transport nodes.
Not so with this condo. Aside from the MRT station, the Beauty World area is a well-known hub of eateries and amenities including supermarkets and enrichment centres for children. We also like that there's a sleepy cluster of shophouses with restaurants, cafes and services at Lorong Kismis, less than five minutes' walk away.
The Beauty World area will also undergo a facelift with the construction of a new integrated hub comprising of a new mall, bus interchange and an assortment of public amenities. According to the Urban Redevelopment Authority (URA), the mixed-use development will be "a distinctive development and identity marker for the Beauty World precinct".
That mixed-use development will also have a condo on top, but the difference is that it'll be a 99-year leasehold project and hustle and bustle instead of Forett's peace and quiet.
And with a name like [email protected] Timah, we'd expect a lot of greenery within the condo when developer Qingjian releases more details. Nature lovers will also like the fact that this condo is not too far away form Bukit Timah Nature Reserve and Bukit Batok Nature Park.
For many, the appeal of the condo lies with its freehold status, especially since two recent launches in the same neighbourhood—Daintree Residence and View at Kismis—are 99-year offerings. Accordingly, we expect [email protected] Timah to come with a 20% price premium, which might put units at or just under the $2,000 psf mark.
New launch condo #5: Midtown Modern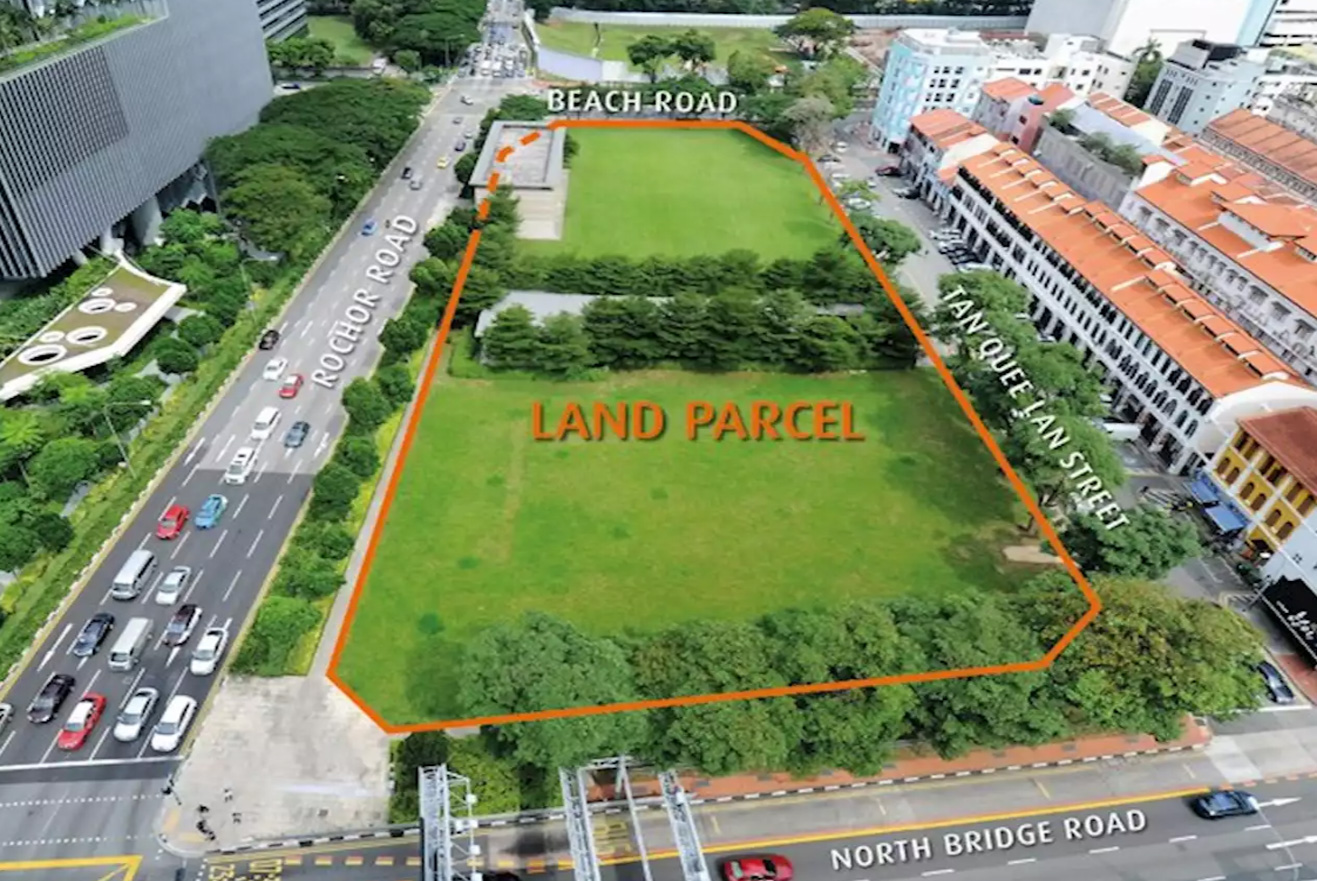 Key highlights:
Has a sizeable retail component and part of an ambitious future development
Close to the CBD and within a rapidly transforming arts and cultural district
Right on top of Bugis MRT station
District: 7
Developer: Guocoland
Tenure: 99-year leasehold
Units: 585
Midtown Modern adjoins another residential project by the same developer, Guocoland. That project is Midtown Bay, which is part of a huge mixed-use development called Guoco Midtown.
The most noteworthy aspect of Midtown Modern is its location, which sits right on top of the Downtown Line portion of Bugis MRT. The development will feature over 25,000 square feet of retail and shops, with an underground link to Guoco Midtown and Bugis Junction across the road. There'll also be a seamless, most air-conditioned pedestrian connection to all the way Suntec City via Guoco Midtown.
Propsective buyers can expect family-friendly facilities in this condo; Guocoland has previously hinted during the launch of adjacent Midtown Bay that Midtown Modern will be a family-focused development, with units tending towards larger configurations.
The condo is within Singapore's arts and cultural district. You can walk to the Singapore Art Museum, National Library and National Museum, while the vibrant cultural and nightlife cluster Arab Street and Haji Lane is just a seven-minute stroll away.
Several major art schools, such as NAFA, La Salle College of the Arts, and SOTA are within a one kilometre radius. Also nearby is Singapore Management University (SMU), which is three bus stops or a 13-minute walk from the condo.
The location of Midtown Modern makes it great for those working in the CBD, and landlords can look forward to higher demand as the Ophir-Rochor Corridor takes shape.
In any case, District 7 is one of the hottest locations we're likely to see in the coming years; even Shaw Towers is getting in the act. But mind you, this is for those who truly prize city living, and don't mind being in the thick of activity 24/7 once you step out of your home.
We hoping that prices for Midtown Modern to be on par or slightly cheaper than Midtown Bay. Expect a launch price at around $2,800 psf.
Keep an eye out for competitively priced units this year…maybe the only good thing to come out of Covid-19.
Eager to get it done before the full impact of the recession hits, developers may dole out selective discounts and keep prices competitive in the immediate aftermath of Covid-19. But if the economy is better than first feared, prices could rise. So if you've been saving diligently and have the capital, Phase 2 could be the time to seriously consider making your property purchase.
You might also want to view the full list of new launch condos slated to launch this year, and consider every option.
If you enjoyed this article, 99.co recommends Phase 2 reopening: New launch condo sales jump 155%, led by non-central homes and 3 more condo sites are released by the government for 2020, and here's our analysis.
Looking for a property? Find the home of your dreams today on Singapore's largest property portal 99.co! You can also access a wide range of tools to calculate your down payments and loan repayments, to make an informed purchase.