Situated along Clementi Avenue in District 15 (D15), Clavon is prime real estate, joining other properties in the area that are hotly contested for the accessibility and amenities that the Clementi area offers. Occupying a total land size of 57,900 square metres, the Clavon condo holds 640 apartments, spread over a 40-storey building that is guaranteed to offer some awe-inspiring views and expansive floor plans that are soon to come.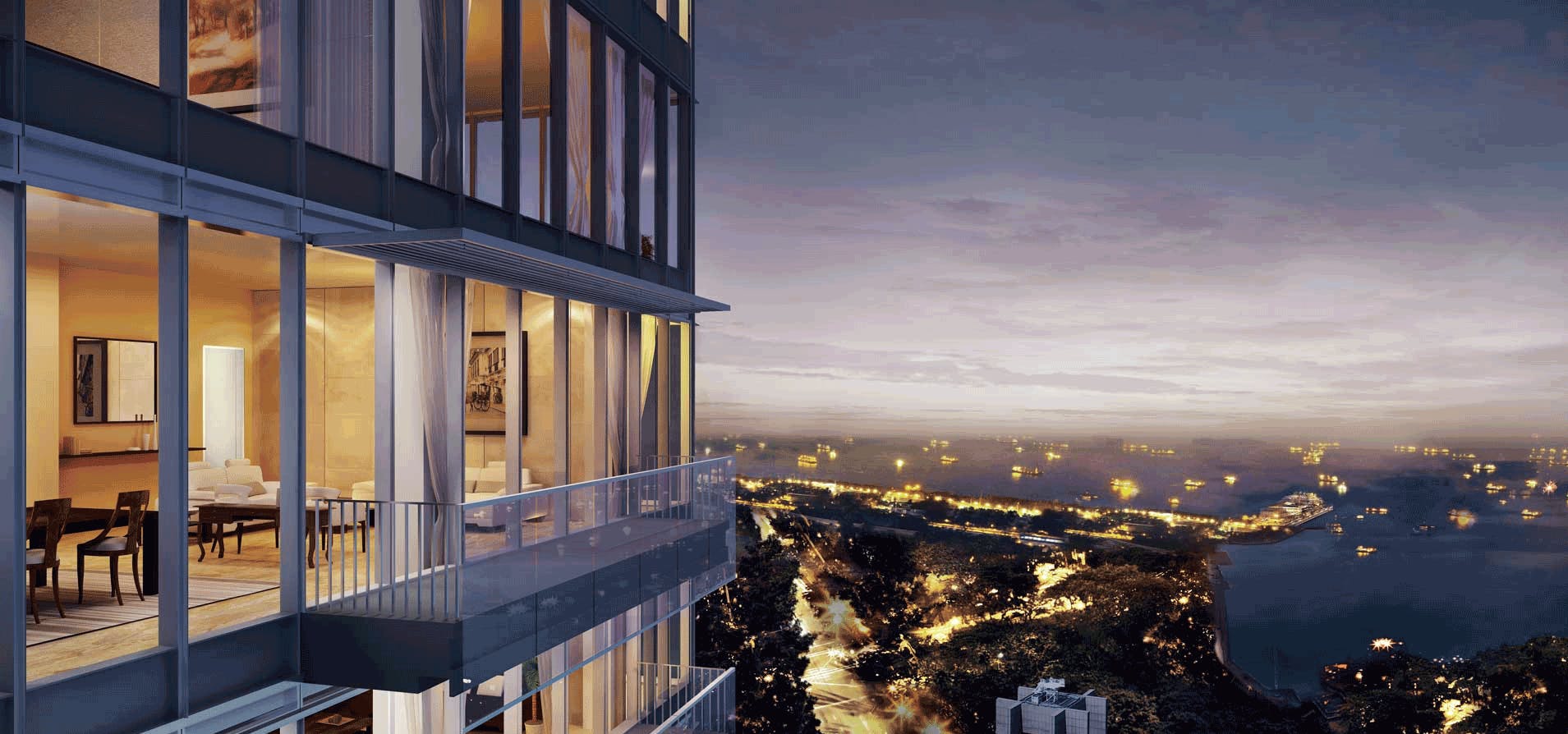 Clavon is developed in a joint venture by both UOL Ventures and UIC Homes. Both have outstanding track records, with UOL Ventures having won prestigious awards such as the FIABCI Prix d'Excellence Award, and UIC Homes having developed remarkable properties such as the V on Shenton, Mon Jervois, and The Clement Canopy condos. 
Being one of the oldest housing towns in Singapore, Clementi is part of the URA Master Plan which seeks to make towns more self-sufficient, including the development of schools, parks, shops, health care facilities, and community facilities. Business parks and commercial nodes will also accompany the development. This means that the value that Clavon condo provides is only set to increase. 
Prime Accessibility
Despite being in the south-west region of Singapore, the Clementi area where residents of Clavon will travel in and out daily is known for its transport network. For starters, the area is bordered by towns like Bukit Batok, Queenstown, Bukit Timah, and Singapore's second CBD, Jurong East.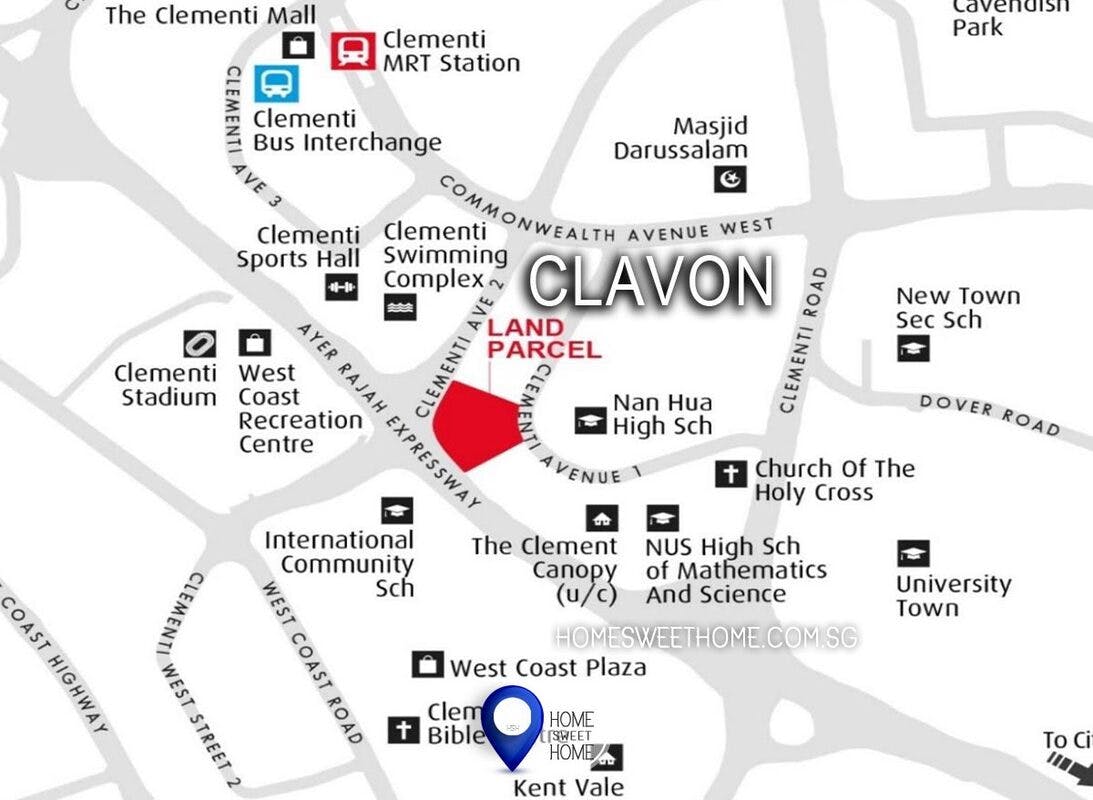 The closest MRT station to Clavon condo is Clementi MRT station, which is 950 metres away. If you're not one to enjoy a swift walk to the station, there are numerous feeder routes that connect the entirety of the Clementi neighbourhood, partially owing to the presence of the bus interchange that sits right next to the MRT station. 
The Clementi MRT Station is just a stop away from Jurong East, a seven-minute ride away from tech hub One-North, and less than a twenty-minute ride away from the populous work destination, Raffles Place in the CBD. 
Car owners will enjoy the node-like connectivity that Clementi's roads offer, connecting the town to the rest of Singapore in a jiffy with two arterial roads and the AYE (Ayer Rajah Expressway). Clementi Road, West Coast Highway, and the AYE all offer access to essential, bustling areas of Singapore which you will likely need to access as part of your daily commute! This will also be of utmost convenience to parents looking to drop their children off at school, given the number of educational institutions in the area. 
 And to add icing to the cake, the connectivity in Clementi is only going to continue improving, with the Cross Island Line opening in 2029 being slated to connect residents in Clementi across the country, whether you're looking to get to Jurong Industrial Estate or Changi.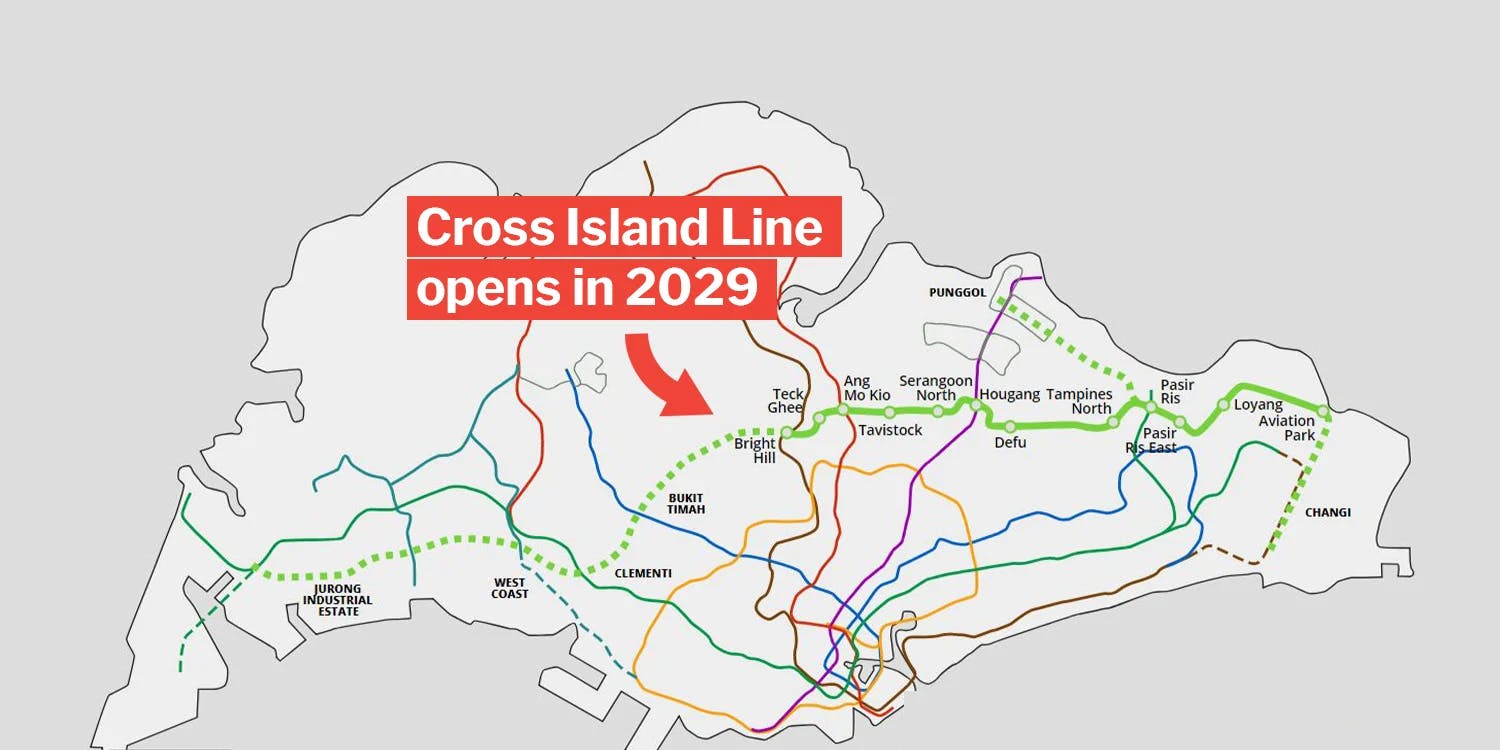 Buyers looking to make a property investment in Clementi should deem this a sizeable opportunity! Numerous road enhancements are also underway. 
An Exhilarating Lifestyle
The retail needs of any lifestyle can be met at Clavon condo, with numerous shopping destinations within the vicinity. Right next to Clementi MRT Station is Clementi Mall, which has an excellent range of stores suitable for the needs of families, even including a library. Further along the peripherals of Clementi Mall is 321 Clementi, which also happens to hold one of the only two theatres in Clementi.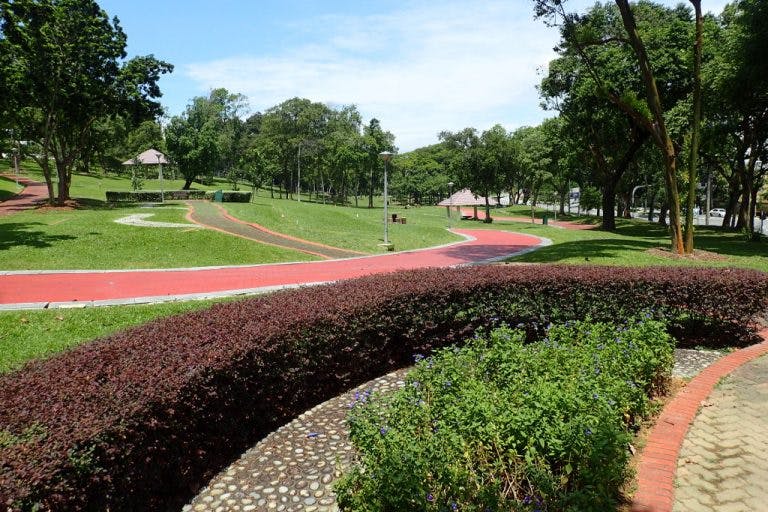 Almost at the same distance as Clementi Mall is away from Clavon, is West Coast Plaza, which will cater to the quieter, more holistic needs of residents. Eateries, old school toy stores, and enrichment centres make this the perfect weekend spot for families. There are also other malls in the area, including Grantral Mall, City Vibe Mall, and KAP Residences Mall at King Albert Mall, which caters to boutique needs!
Nature lovers can have their pick from one of the many serene spots near Clavon condo to relax at the 12-hectare Clementi Woods Park, which is a 15-minute walk away. More nature and greenery await at the other outdoor green space initiatives in the area, including a linear park at Faber Walk. There are also a number of park connectors in the area, including a new park connector that runs along the northern bank of Sungei Ulu Pandan, connecting Clavon condo's residences from Ghim Moh to Boon Lay Way. 
And with all the fun that comes with the area, safety is not something that you have to compromise on, ever. There is a multitude of healthcare facilities near Clavon condo, from western clinics like Raffles Medical to traditional Chinese clinics like Eu Yan Sang TCM Clinic. 
A Thriving Food Culture
Residents at Clavon condo will never run out of food establishments to explore, with Clementi being an area that prides itself for a thriving hawker culture that celebrates Singapore's best delights. If you enjoy experimenting with new palate concepts, try visiting one of the many cafes in Clementi.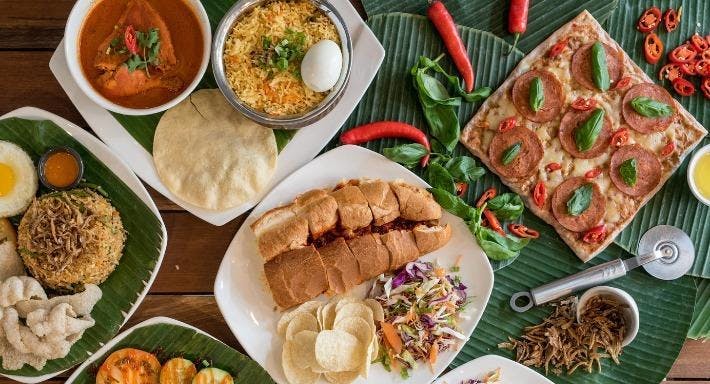 Clementi 448 Market and Food Centre is a mere 10-minute walk away, and many famous stalls such as Chai Ho Satay and Book Kee Wanton Noodles. Options like Prata Alley offer a fresh spin on traditional classics, with options like pizza on prata. 
Not to mention, the nearby malls like Clementi Mall and West Coast Plaza also have hot favourite chain options, such as Crystal Jade Kitchen and Oishii Bakery, among many others. 
Quality Education
Clavon condo offers a variety of quality schools that will ensure the convenience of yourself and your children for years to come, with options that include even higher levels of learning for adults. While many of them are within walking distance, the interior connectivity of Clementi will ensure that none of these schools are inaccessible.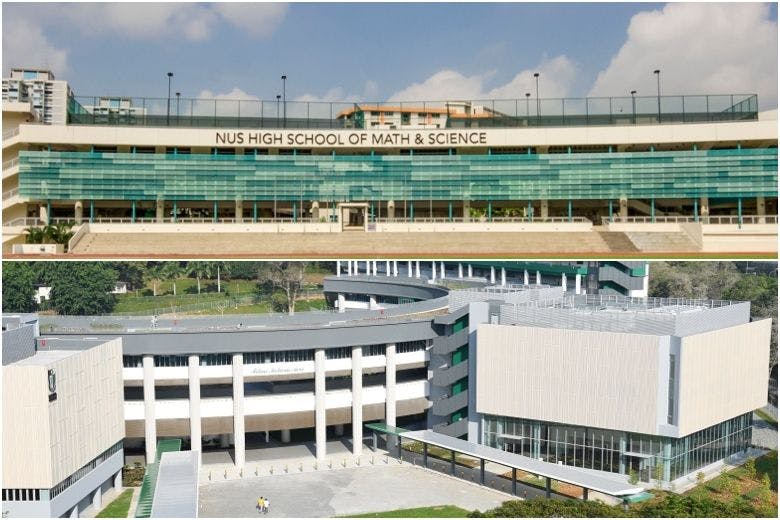 Schools in the area include, but are not limited to
Buttercups Kindergarten
Little Ones Kindergarten
Pei Tong Primary School
Clementi Primary School
Qifa Primary School
Nan Hua Primary School
Clementi Primary School
New Town Secondary School
Nan Hua High School
Clementi Town Secondary School
Anglo-Chinese School (Independent)
NUS High School of Mathematics and Science
Singapore Polytechnic
Ngee Ann Polytechnic
National University of Singapore
Singapore University of Social Sciences