Sophia Hills
District 09 - 5 Mount Sophia - Condo View on map
Located at the top of Mount Sophia in the heart of the city, Sophia Hills is a 99-year leasehold condominium that will span approximately 255,866 square feet. The development will consist of 12 blocks of different levels, playing host to a total of 493 units of varying sizes and configurations.

The units at Sophia Hills range from being studio apartments to 4-bedroom apartments, to suit the lifestyles of both individuals and families, with the most common unit type being the 2-bedroom dual key units. 

Sophia Hills will be the first condominium in Singapore to incorporate three conservation buildings into its premises; these buildings will be repurposed to become a clubhouse, childcare centre-cum-kindergarten, and restaurant. These facilities will make living in the condominium easy, especially for families with small children or those who don't want to travel far for a meal. These are not the only facilities available to residents; the condominium boasts an impressive array of amenities, including steam rooms, a games room, gymnasium, pool and sunning deck.

The development is also conveniently located in that it is only a short walk away from Plaza Singapura, POMO mall and Dhoby Ghaut MRT Station - which is a rail interchange station that has the North-South Line, North-East Line and Circle Line running through it. 

The convenience of the development is unparalleled, with dining and retail options minutes away, yet still being sequestered away from the non-stop action of the city living. Primary, secondary and tertiary institutions are also within close proximity, meaning that Sophia Hills is a great place for families with school going children of varying ages.
Read More 
Overview
| | |
| --- | --- |
| Completed At: | 2018 (2 years) |
| Tenure: | 99 years |
| Project Size: | Medium (493 units) |
Nearest MRT Stations
Dhoby Ghaut
5 min (306 m)
Nearest Schools
School Of The Arts, Singapore
4 min (275 m)
St. Margaret's Primary School
5 min (332 m)
#StayHome and get answers to your property questions through a live chat with one of our agents online
Photo Gallery
Active Listings
As of May 31, 2020, there are a total of 63 active listings for rent and sale at Sophia Hills.
What's nearby Sophia Hills?
Shopping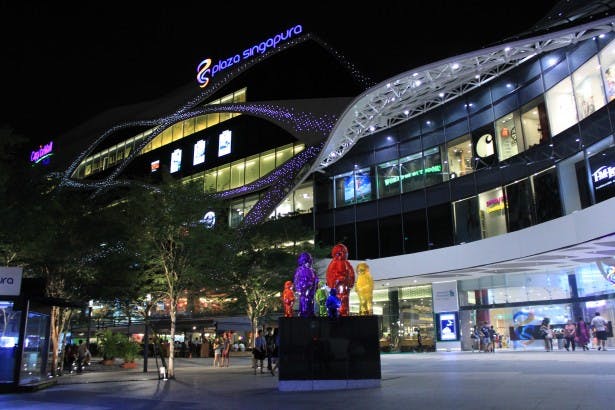 With Plaza Singapura and POMO nearby, the residents of Sophia Hills have a wide variety of retail and service options quite literally at their feet. Plaza Singapura, in particular, is a great destination for the family, as it has such a huge assortment of shops that there is bound to be something for everyone. From cosmetics to musical instruments to electronics, Plaza Singapura will satisfy residents' shopaholic tendencies.

Yet, residents can venture further down the road towards Somerset and Orchard Road for more retail options. [email protected] is home to major clothing retailers such as Forever 21 and Zara, as well as Japanese stationery store Muji. Makeup stores such as Etude House, Fancl, and M.A.C can also be found there, making the mall a choice destination for beauty and fashion fanatics.
Further down the road, shopping malls such as ION Orchard and Ngee Ann City teem with shoppers. ION Orchard is the go-to mall for luxury fashion goods, with many world-renowned brands such as Burberry and Louis Vuitton opening outlets there. Residents of Sophia Hills will have no want for retail therapy.
Eats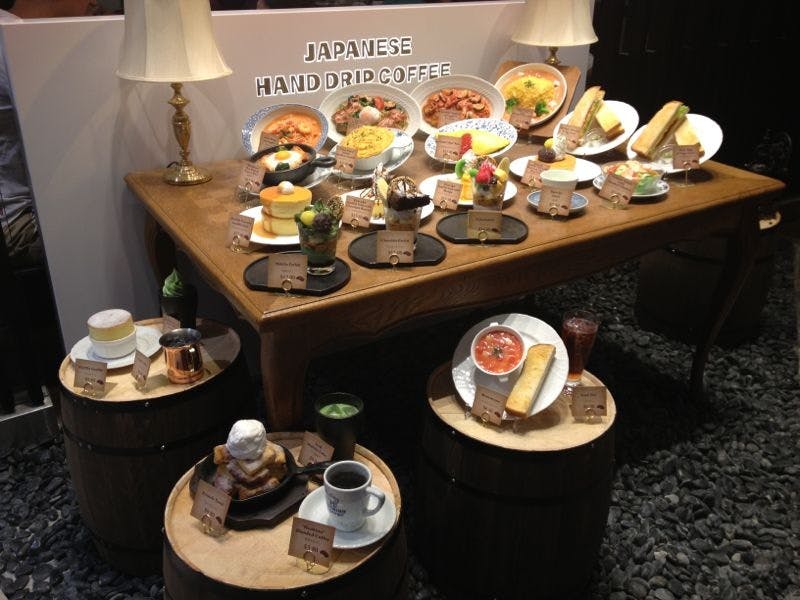 Many eateries can be found at Plaza Singapura that vary vastly in price; for an affordable meal, head to the food court or to one of the fast food joints. The mall is also known for the various Japanese food and retail outlets to be found there; Hoshino Coffee is one of them. 

Residents who prefer going off the beaten path can explore the shophouses that line the surrounding area; in particular, try out Wine BOS, along Albert Street, which offers affordable steaks and an impressive range of wines.
Jobs
Dhoby Gaut Station, which is walking distance from Sophia Hills, is situated right at the intersection of three MRT lines: the North-South Line, North-East Line and Circle Line. This allows for an easy commute to virtually anywhere in Singapore, including the Central Business District and the financial hub of Singapore, the Shenton Way area.

Driving there is, of course, speedier, with the journey to Raffles Place taking approximately fifteen minutes.
Schools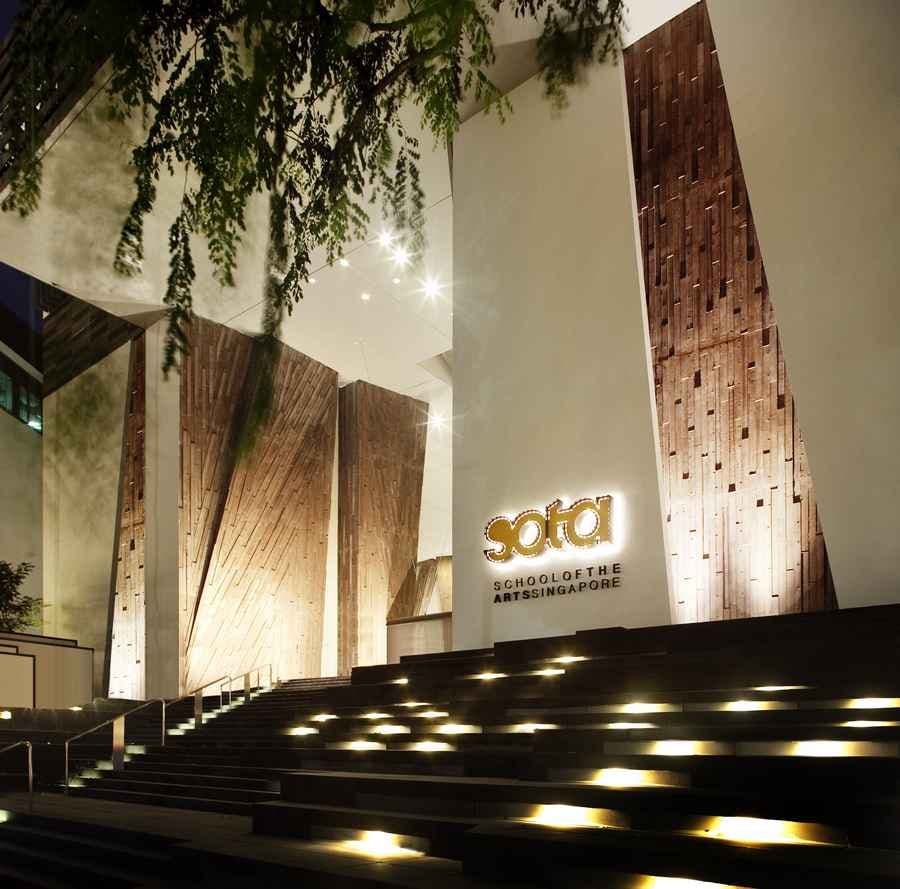 St Margaret's Primary School and the School of the Arts are both located in close proximity to Sophia Hills - they are both within walking distance. In addition, the tertiary institutions, Singapore Management University and Lasalle College of the Arts are nearby.
Medical
Medical services are definitely not in short supply in the area, with twenty clinics within one kilometre of the development; more than a handful of them are just a few minutes' walk away!

These clinics vary from general practitioners to skin or eye specialists, as well as dentists.
Entertainment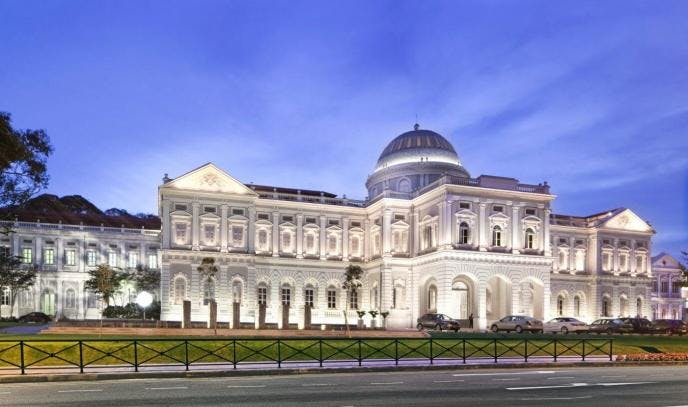 Cathay Cineleisure or Plaza Singapura both have cineplexes, so residents can easily catch a movie whenever they like. Residents who wish for a change of pace can head to LOST SG Escape Room Singapore at 1 Sophia Road, or The Escape Hunt Experience Singapore, which is located just beside Istana Park, at Concorde Hotel.
In addition, there are many museums nearby, such as the Singapore Art Museum, National Museum of Singapore, and Peranakan Museum. These museums not only house many interesting exhibitions, but are also located in buildings of great historical and architectural value. 
More places of historical value would the the various churches in the area, such as St. Andrew's Cathedral, St. Joseph's Cathedral, and St. Peter and Paul Church. Along the same street is CHIJmes, which is a repurposed convent girls school. It now hosts several bistros and bars for a relaxing night out with friends.
Nature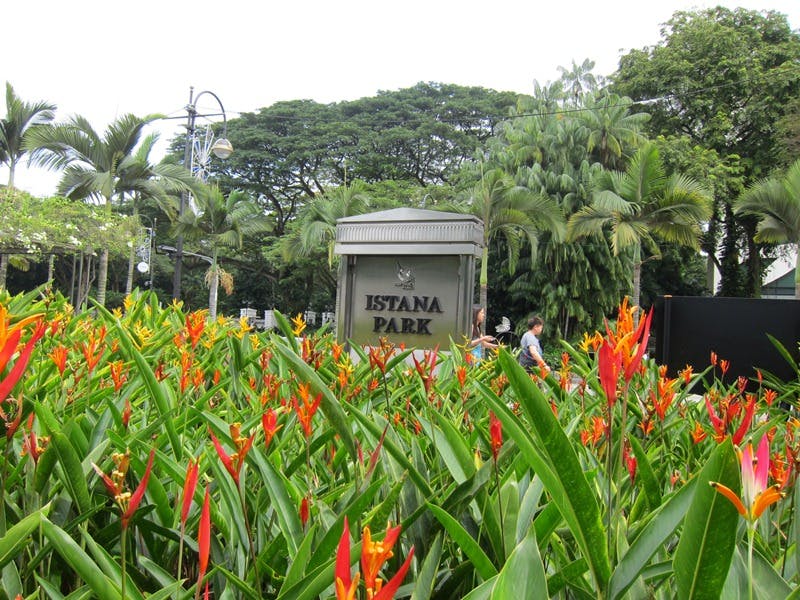 Dhoby Gaut Green, Istana Park and Fort Canning Park provide a glimpse of nature right in the middle of the city; each of them contain beautiful flora and fauna and are worth a visit.
Out of these three parks, Fort Canning Park definitely stands out with its rich history. Once the site of palaces in the 14th Century and Headquarters of the Far East Command Centre and British Army Barracks, it is now a favourite place for locals to hold gatherings and weddings. 



Explore the neighbourhood
Taxi
Public Transport
Driving
Add locations you travel to frequently to calculate travel time
Floor Plans
A1
463 sqft / 43 sqm
1 Bed - 1 Bath
A2
506 sqft / 47 sqm
1 Bed - 1 Bath
A3
506 sqft / 47 sqm
1 Bed - 1 Bath
A4
517 sqft / 48 sqm
1 Bed - 1 Bath
A5
560 sqft / 52 sqm
1 Bed - 1 Bath
A6
570 sqft / 52 sqm
1 Bed - 1 Bath
A6a
570 sqft / 52 sqm
1 Bed - 1 Bath
A7
570 sqft / 52 sqm
1 Bed - 1 Bath
A8
614 sqft / 57 sqm
1 Bed - 1 Bath
A8G
570 sqft / 52 sqm
1 Bed - 1 Bath
B1
570 sqft / 52 sqm
2 Bed - 1 Bath
B2
581 sqft / 53 sqm
2 Bed - 1 Bath
B3
592 sqft / 54 sqm
2 Bed - 1 Bath
B4
667 sqft / 61 sqm
2 Bed - 2 Bath
B5
700 sqft / 65 sqm
2 Bed - 2 Bath
B6
721 sqft / 66 sqm
2 Bed - 2 Bath
B7
732 sqft / 68 sqm
2 Bed - 2 Bath
C1
850 sqft / 78 sqm
3 Bed - 2 Bath
C2
958 sqft / 89 sqm
3 Bed - 2 Bath
C2G
980 sqft / 91 sqm
3 Bed - 2 Bath
C3
1,012 sqft / 94 sqm
3 Bed - 2 Bath
C3G
1,044 sqft / 96 sqm
3 Bed - 2 Bath
C4
1,023 sqft / 95 sqm
3 Bed - 2 Bath
C4G
1,066 sqft / 99 sqm
3 Bed - 2 Bath
C5
1,023 sqft / 95 sqm
3 Bed - 2 Bath
C5G
1,055 sqft / 98 sqm
3 Bed - 2 Bath
C6
1,023 sqft / 95 sqm
3 Bed - 2 Bath
C7
1,130 sqft / 104 sqm
3 Bed - 2 Bath
C8
1,313 sqft / 121 sqm
3 Bed - 2 Bath
D1
1,539 sqft / 142 sqm
4 Bed - 3 Bath
D2
1,539 sqft / 142 sqm
4 Bed - 3 Bath
DK1
689 sqft / 64 sqm
2 Bed - 2 Bath
DK1G
753 sqft / 69 sqm
2 Bed - 2 Bath
DK2
689 sqft / 64 sqm
2 Bed - 2 Bath
DK2G
753 sqft / 69 sqm
2 Bed - 2 Bath
DK3
700 sqft / 65 sqm
2 Bed - 2 Bath
DK4
700 sqft / 65 sqm
2 Bed - 2 Bath
DK4a
700 sqft / 65 sqm
2 Bed - 2 Bath
DK5
700 sqft / 65 sqm
2 Bed - 2 Bath
DK6
700 sqft / 65 sqm
2 Bed - 2 Bath
DK7
700 sqft / 65 sqm
2 Bed - 2 Bath
DK8
710 sqft / 65 sqm
2 Bed - 2 Bath
DK8a
710 sqft / 65 sqm
2 Bed - 2 Bath