Sophia Hills is a luxurious 99-year leasehold condominium situated in a residential enclave on Mount Sophia. The gargantuan condominium holds 493 units. Located in District 9 (D9), you can treat yourself to the bustle of Singapore's town area whenever you want.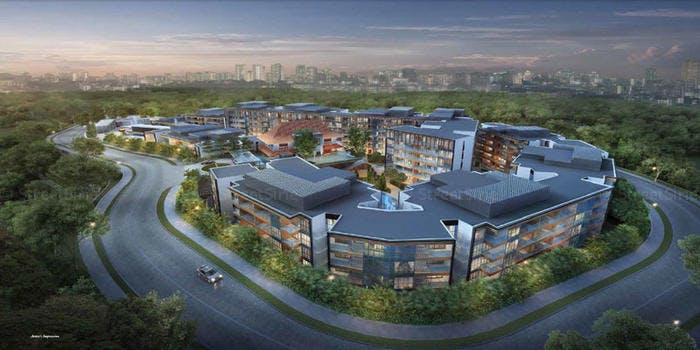 No expenses seem to have been spared in the crafting of this beautiful property. The finest of furnishings have been laid down in every unit, with marble floorings in communal home areas and timber in bedrooms.
Sophia Hills is a joint venture amongst Hoi Hup Realty, Sunway Developments and SC Wong Holdings. Their development records have been stellar, and they include The Whitley Residences and the Rivercove Residences.
Facilities that Imbibe Prestige
A rare sight in Singapore, Sophia Hills holds three historical buildings that have been conserved and painstakingly restored. As a resident, you'll be able to use them as a restaurant, childcare centre, and clubhouse.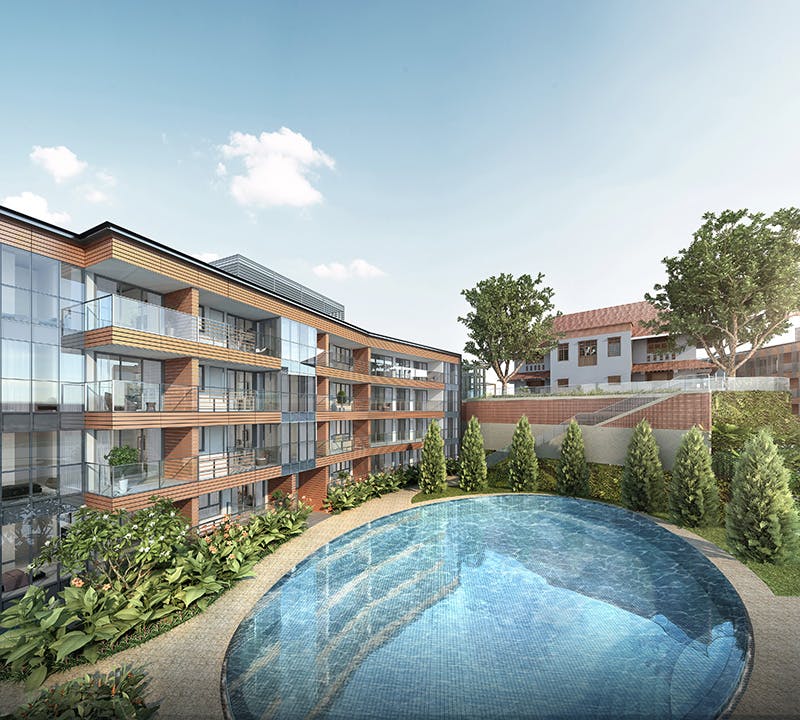 Going for an intense swim or a relaxing jacuzzi session? Sophia Hills has a variety of pools for different situations and moods. 
The crystal-clear mirror pool is a mark of true glory. A variant of the infinity pool, water cascades mesmerisingly on all sides, allowing the waterline to be on the same level as the land surrounding the pool.
If you prefer exercising on dry land, you'll appreciate the multitude of fitness stations. Kick into high gear immediately with the jogging path inside the property. 
In the Heart of Singapore
Located on our island's beating heart, Sophia Hills is both the center of attention and accessibility. With two major expressways (Central Expressway & Pan Island Expressway), and the major Bukit Timah Road flanking the property, there's an effortless way to drive to practically every corner of Singapore.
If you prefer to travel by public transportation, you'll have it just as good. Sophia Hills will grant you access to an exclusive pathway to Handy Road. Walking less than 5 minutes will take you to the Dhoby Ghaut Interchange, where you will have access to three different MRT lines, being the East-West Line, North-East Line, and the North-South Line. 
If all three lines don't meet your needs, a speedy 10-minute walk will take you to Little India MRT station on the Downtown Line. Being a homeowner of Sophia Hills means there are a plethora of transport options available to you. 
Unbeatable Food & Dining Opportunities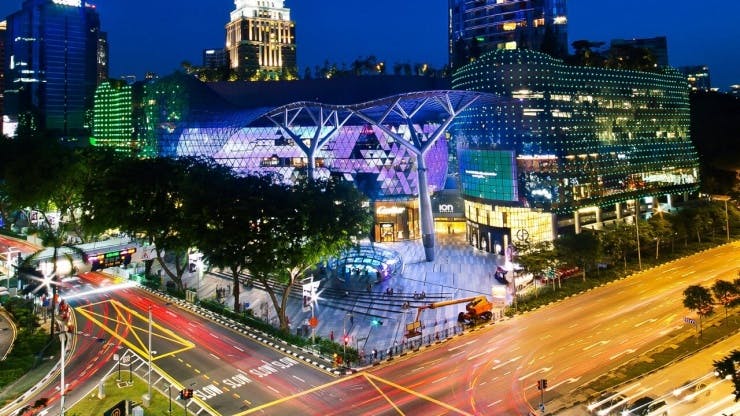 Fulfill any shopping need with the collection of hallmark malls surrounding Sophia Hills. In a matter of just five minutes, you can spoil yourself for choice at Plaza Singapura or The Grand Cathay. The variety of vendors and restaurants at these malls will offer you satisfaction within your budgetary range, whether it is healthy or ample. 
Given Sophia Hills' vicinity to Orchard Road, you'll also have the luxury of shopping from Singapore's most iconic shopping district. Let Orchard enchant you with its nightlife, dining, and lifestyle options.
Given how close you are to Dhoby Gaut, you can also indulge in the joys of nightlife at Prinsep Street. Not to mention, Sunshine Plaza also has a great deal of quality cheap eats and printing services. 
Schools that Spur Creativity
Parents with children will be delighted at the number of prestigious schools from all levels near Sophia Hills. If you or your children are inclined toward the arts, the finest arts schools like Lasalle College, School of the Arts and Nanyang Academy of Fine Arts are all close by.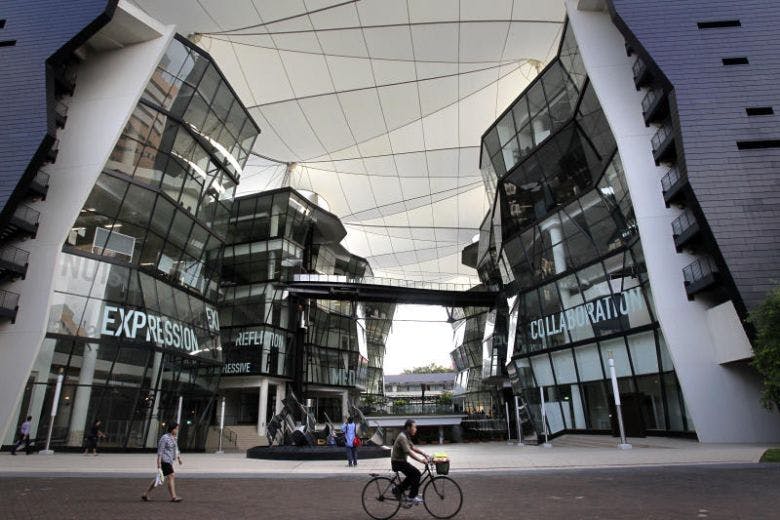 St Margaret's Primary School 
Anglo-Chinese School (Junior)
Stamford Primary School 
Farrer Park Primary School
River Valley Primary School
St Joseph's Institution Junior
School Of The Arts
Singapore Management University (SMU)
Lasalle College, 
Nanyang Academy of Fine Arts (NAFA)