Who's it suitable for?
High Park Residences is a perfect choice for those who look for:
A condominium in Sengkang near Seletar Mall
Direct access to Thanggam LRT Station
Many unit options, from studios to bungalows and semi-detached houses
Numerous reputable schools nearby
Lush greenery around the development
Situated right next to Seletar Mall, High Park Residences by CEL Development is a 99-year leasehold condominium in Sengkang. The development offers 1390 residential units over 14 towers of 25 storeys, with a mix of apartments from studios to bungalows and semi-detached houses. 
High Park Residences facilities, which are over a hundred, are adorned with nature within the condominium so that residents can enjoy leisurely activities accompanied by refreshing greenery. Residents can use the Green Jogging Track, the Secret Garden, Forest Spa Villa, the Fern Boulevard, and the Garden BBQ.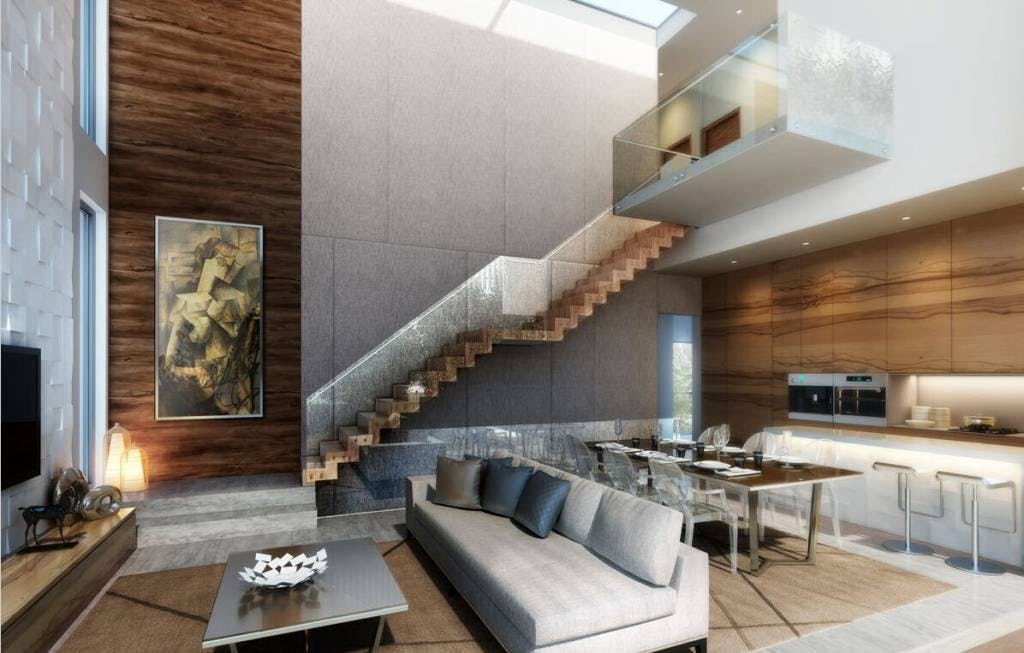 Accessibility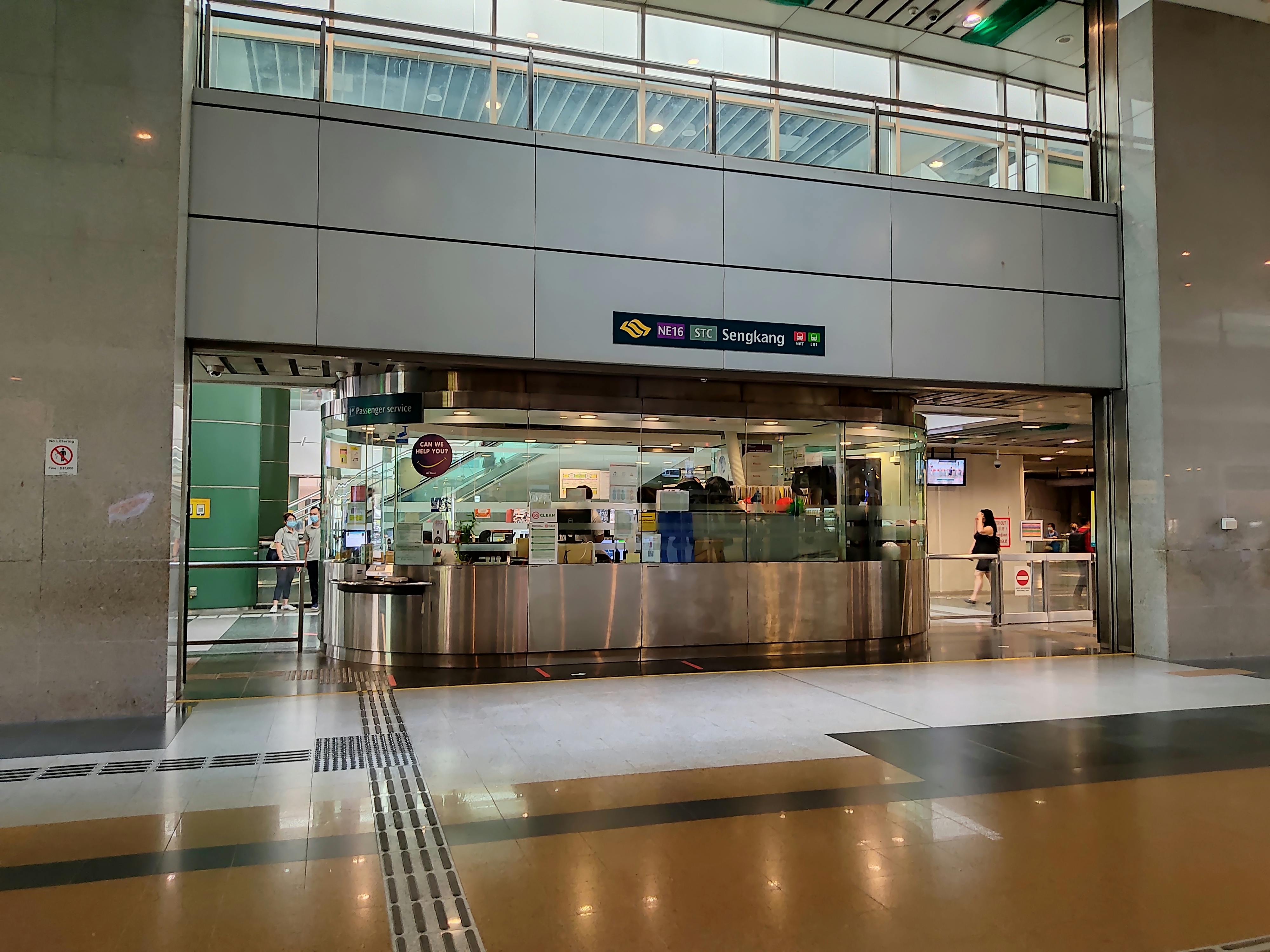 Thanggam LRT is located right next to High Park Residences – only 4 stops to Sengkang MRT on the North-East Line (NEL). This means a morning commute will take 30 minutes to the CBD. Alternatively, there is also a bus stop outside the development providing access to nearby neighbourhoods.
As for drivers, High Park Residences is situated a 2-minute drive from Sengkang West Road, which connects to Yio Chu Kang Road and the CTE. With regular traffic, travel to the city would be less than 20 minutes.
Nearby Amenities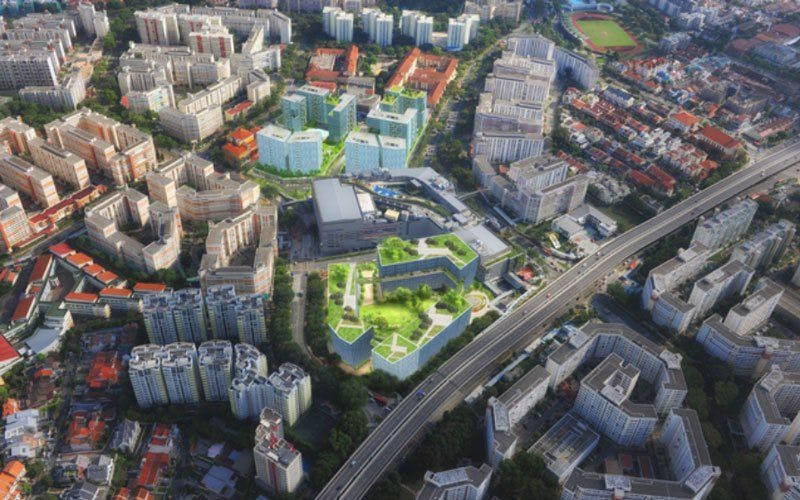 Residents who live in High Park Residences at 31 Fernvale Road will be able to benefit from employment opportunities at Singapore's first industrial park to be built on a landfill, the Lorong Halus Industrial Park. The nearby industrial park will integrate recreational facilities and the concept of play for the workforce of the new generation.
Shopping Centres Near High Park Residences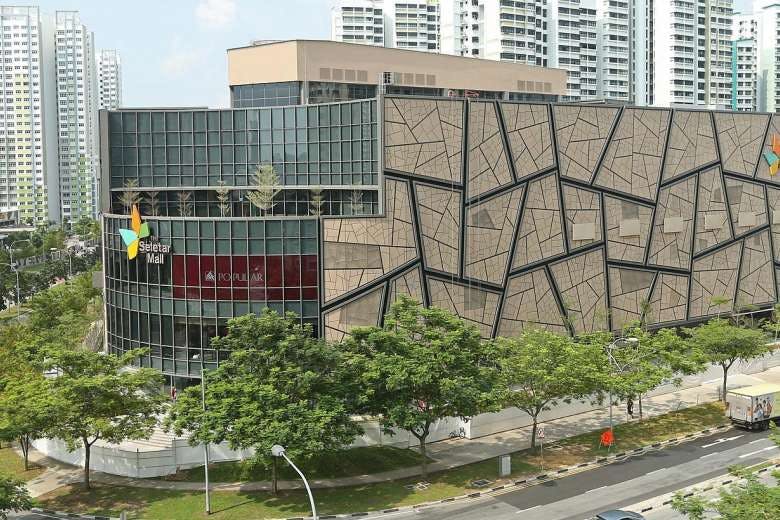 The shopping options near High Park Residences offer a barrage of options ranging from retail destinations to shops that cater to lifestyle needs. The Seletar Mall is closest to High Park Residences and has six levels of eclectic shopping options, including enrichment centres and beauty essentials. Seletar Mall also caters to movie buffs, with a Shaw Theatre as one of its tenants.
The new Fernvale Community Centre next to Seletar Mall is also a nearby spot to get your daily necessities. Greenwich V is another mall near High Park Residences and is a destination for when residents want to shop in a more relaxed environment from chic stores.
You can also take the train and get to Compass One Mall, packed with so many stores that residents will never ever have to venture further for their shopping needs. Stores at Compass One are all-encompassing, with shops like Poh Heng Jewellery catering to luxury needs and bubble tea shops like Xin Fu Tang building lines for their famous bubble tea.
Dining Near High Park Residences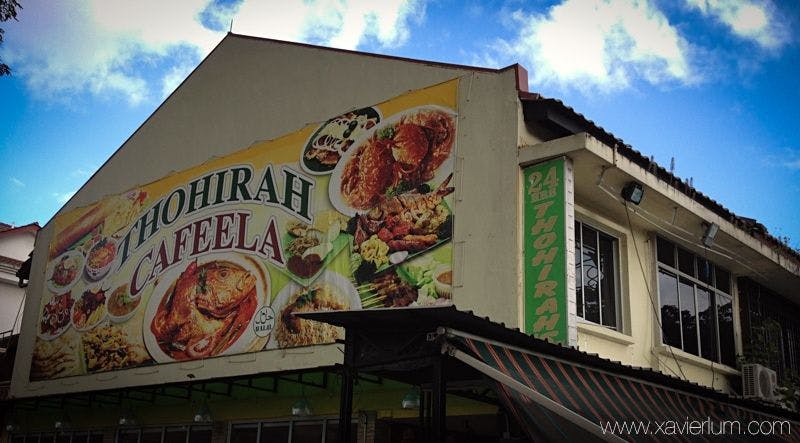 Residents can stroll to Seletar Mall for some good ol' fast food or to Fernvale Community Centre for Singaporean food that's light on the wallet and never fails to satisfy. For a quieter, alfresco dining experience, residents can indulge their palates at Greenwich V Mall, also within walking distance. 
On top of that, the area surrounding High Park Residences is particularly known to Singaporeans for its local delights along the Jalan Kayu stretch of eateries, many of which are Halal-certified. You can take a quick 10-minute walk to find a wide variety of cuisines like Thai and Indian Muslim food along Jalan Kayu.
If you don't mind driving a little, head to the popular Kopitiam Square – also easily accessible via MRT. There are numerous famous food stalls at Kopitiam Square offering hawker favourites such as wanton mee and zi char.
Schools Near High Park Residences
High Park Residences is a suitable home for families because many reputable schools in Sengkang surround it – parents will have more than enough options for their children's education. 
Within a 2-kilometre radius of High Park Residences, there are at least seven schools, including the popular Sengkang Green Primary School and Fernvale Primary School which are within a short walkable distance. The popular Nan Chiau Primary School is also in proximity to High Park Residences.
Libraries Near High Park Residences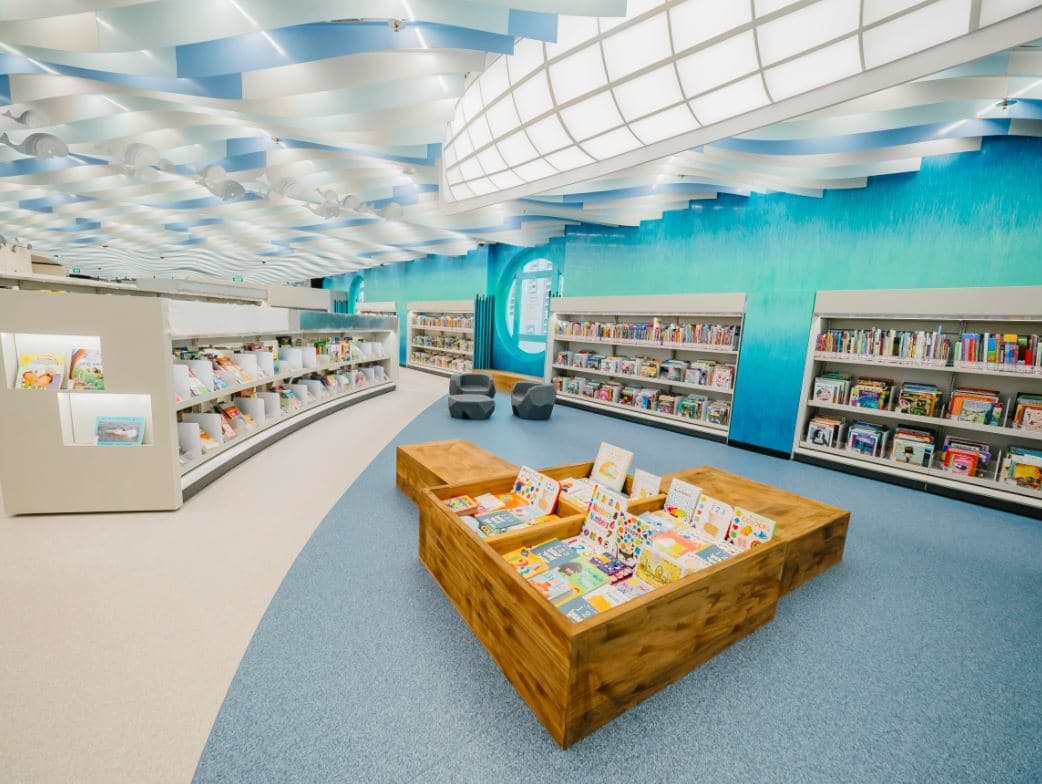 Sengkang Public Library is located 2.5 kilometres away from High Park Residences and is easily accessible via LRT/MRT. Situated within the Compass One shopping mall, Sengkang Public Library covers an area of 2,136 square metres with a collection size of about 125,000 items. 
A broad range of subjects for leisure reading and stocks of popular reads for all ages can be found in the library. Popular fiction, lifestyle reads, magazines, award-winning books for children, and picture books are some of the most famous sections among the patrons.
Parks Near High Park Residences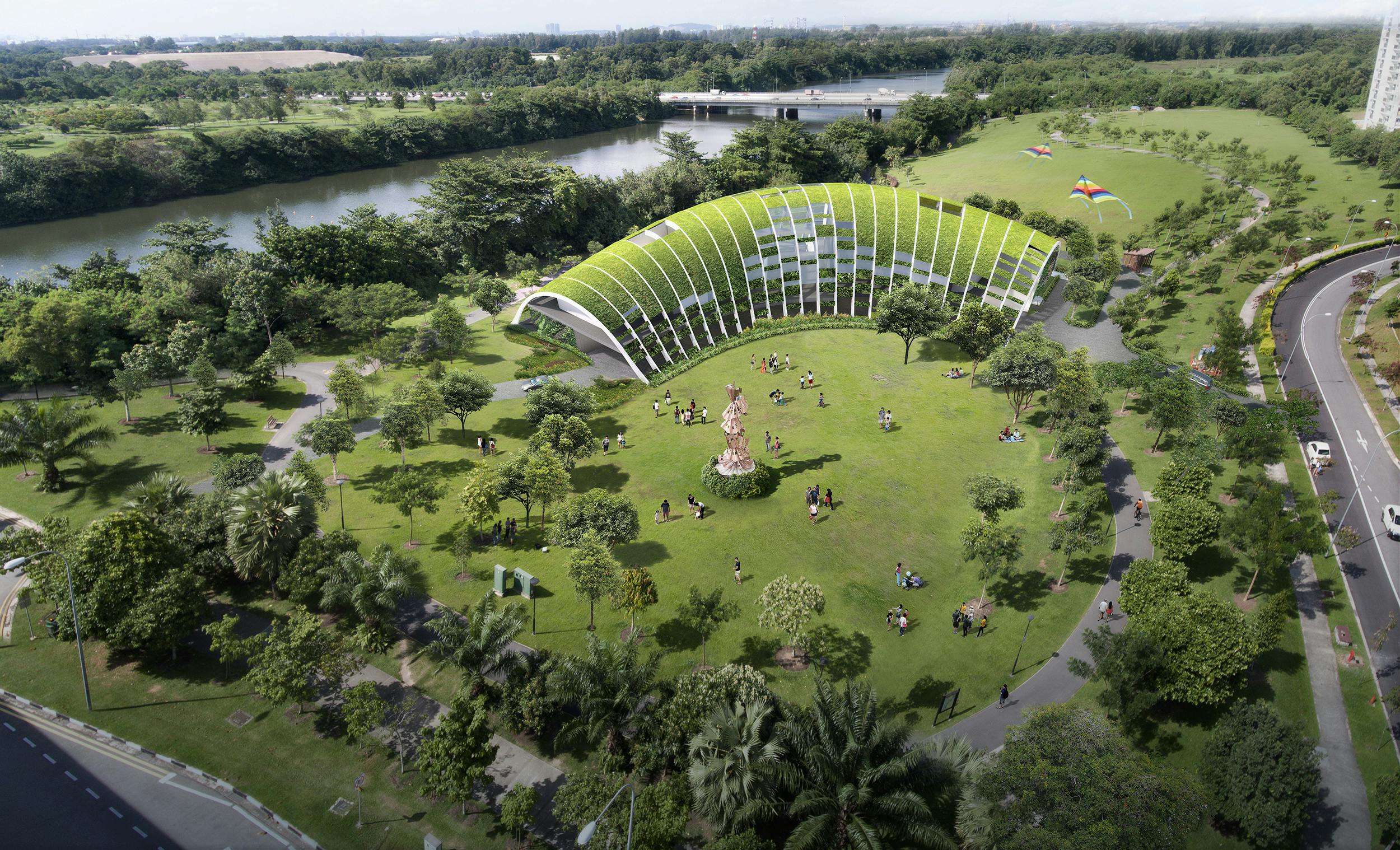 The stunning Sengkang Riverside Park features a constructed wetland and beautiful biodiversity. Nature lovers can spend their time spotting mangrove parks and damselflies while exploring the common edible fruit trees in the garden, including star fruit, chiku, and dragon fruit trees. With the Punggol Reservoir running through it, Sengkang Riverside park always has a cool breeze gliding through the park.
Here is a list of parks near High Park Residences:
Jalan Kayu Park (700m)
Fernvale Park (1.2km)
Sengkang Riverside Park (1.4km)
Jalan Selaseh Park (1.4km)
Punggol Park Connector (2km)
Neram Crescent Park (2km)
Places of Worship Near High Park Residences
Within a 2-kilometre radius of High Park Residences, you can find numerous places of worship, including churches, mosques, and temples. Because these places of worship cover multiple religions and beliefs, it will be easy for you to find yours nearby. Here is a list of religious buildings in Sengkang near High Park Residences:
Abundant Grace Presbyterian Church (500m)
Thye Hua Kwan Temple (600m)
Jalan Kayu Joint Temple (850m)
Ubin Thai Temple (850m)
Sengkang West Temple (950m)
Chong Yee Temple (1km)
Bao Gong Temple (1km)
Church of the Epiphany (1km)
Sengkang Methodist Church (1.8km)
Church of St Vincent de Paul (1.9km)
Surau Al-Firdaus @ Kampung Lorong Buangkok (2km)
Hospitals Near High Park Residences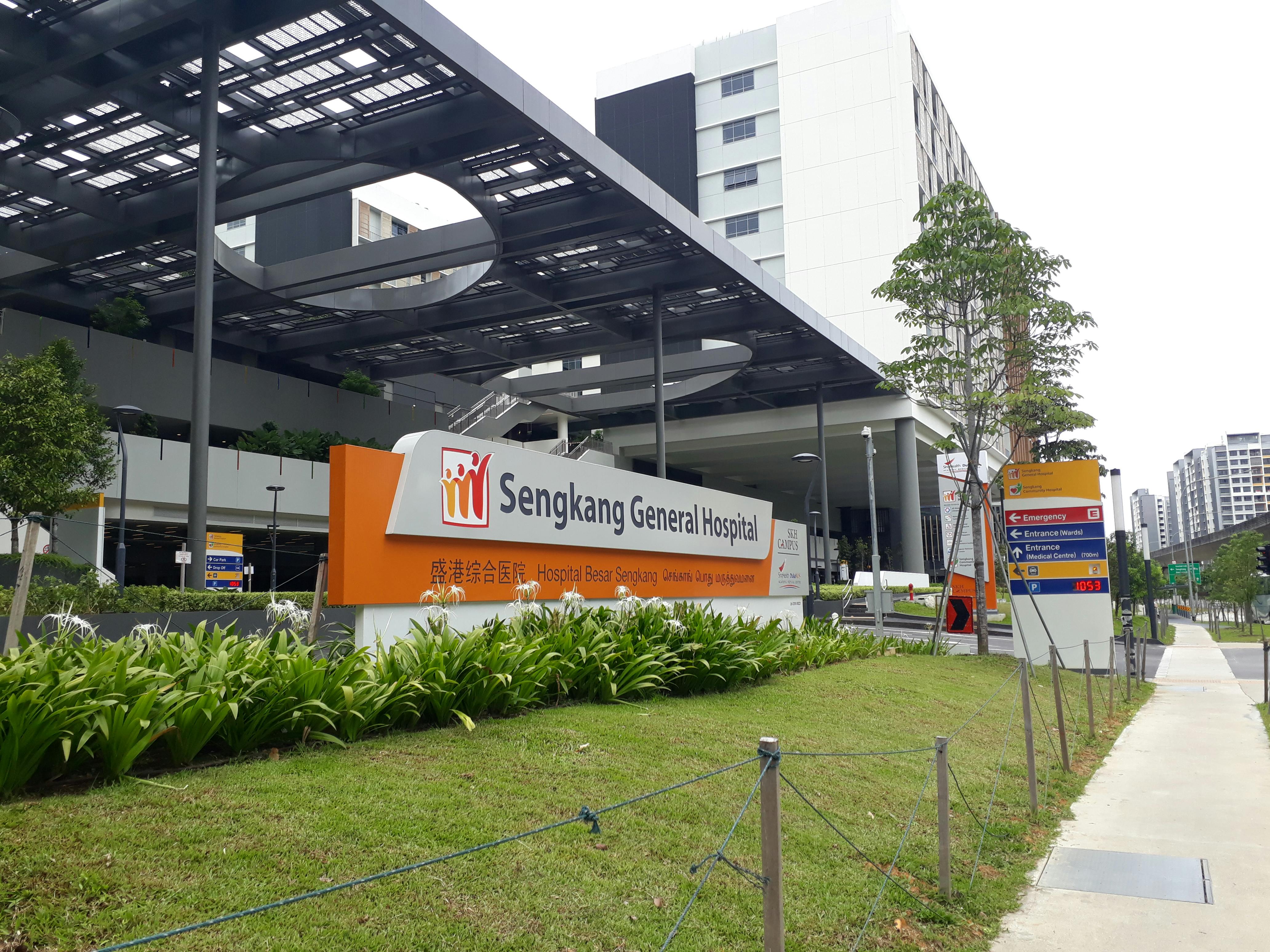 Apart from a clinic within the condominium, residents can also count on Sengkang General Hospital in times of emergency. Located approximately 2 kilometres away, the hospital offers a holistic range of healthcare services, including specialist care, inpatient care, rehabilitation services, and Accident & Emergency services.
Sports Centres Near High Park Residences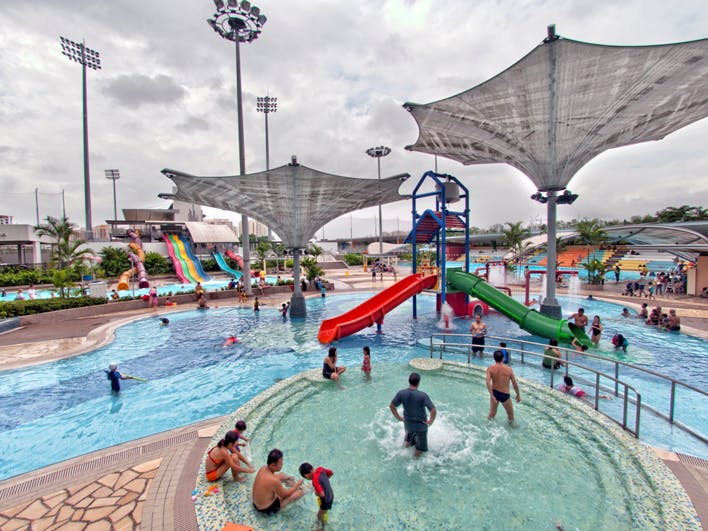 Residents with active lifestyles might want to get familiar with Sengkang Sports Centre, located 1.6 kilometres from the development. Situated on 4 hectares of land beside Sungei Punggol, Sengkang Sports Centre houses a community club and features sports facilities, including four swimming pools and five water slides. It also has an indoor sports hall, a synthetic soccer field, and a hockey pitch occupying 12,000 sqm.