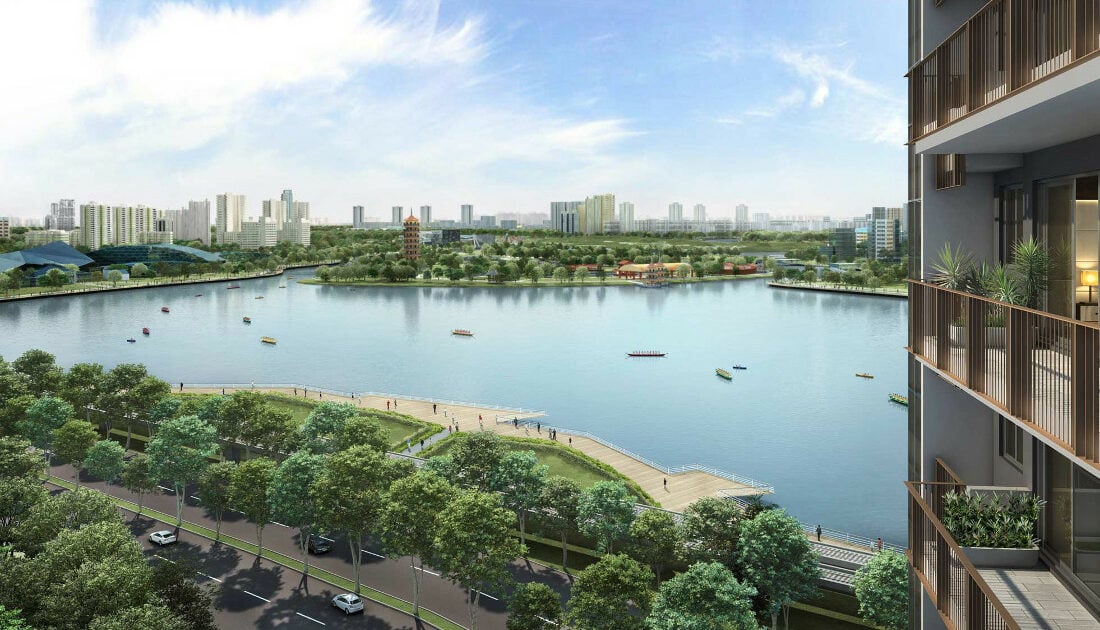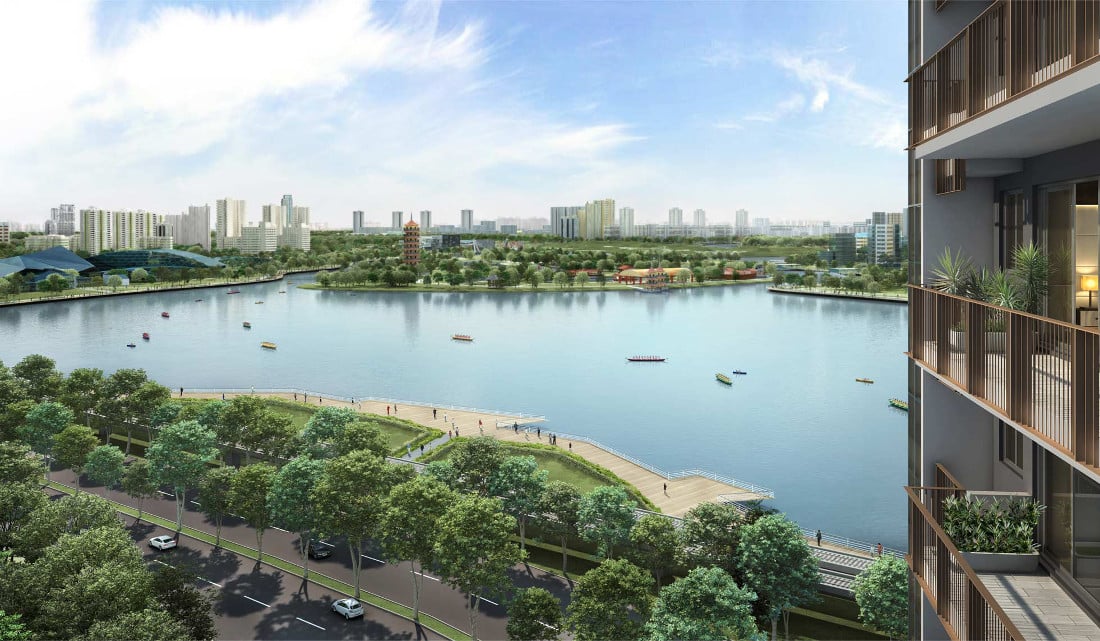 2016 was an interesting time for property, with some new condos in Singapore doing dramatically well, while others lag behind. While developments such as Lakeville, The Alps Residences, and The Poiz Residences were quick to sell, others such as Wisteria and Sturdee Residences took a while longer to pick up. Here's why we think there were big discrepancies:
Reason 1: Accessibility is still king
A most common trend among the fast selling new condos, such as Lake Grande, was accessibility. Lake Grande sold 436 of its 500 released units on its weekend launch (87 percent), at an average price of $1,386 per square foot. This is outstanding for a new condo in the Outside of Central Region (OCR) condo during a weak market.
Although it is not centrally located, we note that Lake Grande is within five minutes of Lakeside MRT station. Queens Peak, another good launch, is practically across the road from the Queenstown MRT station. Queens Peak sold 250 of 736 units at launch (around 34 percent), which again is quite good given the market situation (we are well past the days when at least 50 percent is an expectation).
The only exception to this trend was The Alps Residences, which despite being quite out of the way (Tampines Ave 10), defied that drawback to become a top selling development.
By contrast, new condos like Parc Riviera, took a little longer to get off the ground. It only moved 100 of its 752 available units at launch (although it was still, ultimately, one of the bestselling projects for 2016). We had expected Parc Riviera to take off almost immediately, given its novel one-tier pricing: all the units between the 2nd to 15th floor had the same price range. Averaging $1,085 per square foot for a four-bedroom unit, we thought this was (and is) quite a steal. By contrast, top seller Lake Grande averages about $1,250 per square foot for a similar sized unit.
Nonetheless, Parc Riviera was more sluggish at launch, and the obvious cause would be the lack of a nearby MRT station. There might be one in future, and the project does include a free shuttle bus service to nearby stations; but even with a great price this caused buyers to hesitate.
Reason 2: Innovation does pay off
Gem Residences sold 300 of its 578 units at the VIP launch, before seeing slower sales during the actual weekend launch (only 15 more units). Nonetheless, selling around 55 percent of units during launch is exceptional in the current market.
This development was effectively a cross between a hotel and a home, and is noted for having an on-demand, 24-hour concierge service operated from London. So yes, residents can call and book dinner at a restaurant in Paris, or even get hold of limited edition video game sets (we know at least one resident who tried and succeeded).
You can also use your EZ-Link card as a condo access card at Gem Residences; this is not new in many parts of the world (like Hong Kong), but it is still a novelty in Singapore.
Gem Residences aside, note that one of our other successful new condos to launch in 2016, Lake Grande, is a smart home. Residents can control basic functions, such as the air-conditioner and door locks, via the use of their smartphone.
Cynics and long-in-the-tooth investors will roll their eyes, and tell you these things are gimmicks. And while it's true these novelties don't take precedence over the fundamentals (location and price), they provide that extra edge when launched in a crowd of mostly similar looking new condos.
Reason 3: Executive Condos still lead the charge
If we look at some of the top launches of 2016, the most obvious pattern is the number of Executive Condominiums (ECs). Treasure Crest, Sol Acres, The Terrace, Wandervale…the list goes on. The pattern was already highlighted in The Business Times, in October of last year.
At the most fundamental level, ECs win because they are private properties that can be bought with government subsidies. They are HDB properties for only 10 years, after which they are fully privatised. They are also full suite condominiums built by private developers, but are generally more affordable than their non-EC counterparts.  
The furore intensified in 2015, when an old argument – that ECs would "never" sell for the same price as a "real" condo – proved increasingly false. The price gap between the two, in terms of resale, had fallen from over 12 percent to as little as three percent in some areas, such as district 20.
We predict that this will also be the pattern in 2017. ECs win by being both affordable, and a good investment.
New launch alert! Welcome to Grand Dunman
About Ryan Ong
Looking to sell your property?
Whether your HDB apartment is reaching the end of its Minimum Occupation Period (MOP) or your condo has crossed its Seller Stamp Duty (SSD) window, it is always good to know how much you can potentially gain if you were to list and sell your property. Not only that, you'll also need to know whether your gains would allow you to right-size to the dream home in the neighbourhood you and your family have been eyeing.
One easy way is to send us a request for a credible and trusted property consultant to reach out to you.
Alternatively, you can jump onto 99.co's Property Value Tool to get an estimate for free.
If you're looking for your dream home, be it as a first-time or seasoned homebuyer or seller – say, to upgrade or right-size – you will find it on Singapore's fastest-growing property portal 99.co.
Meanwhile, if you have an interesting property-related story to share with us, drop us a message here — and we'll review it and get back to you.
Join our social media communities!
Facebook | Instagram | TikTok | Telegram | YouTube | Twitter