Newton
Tags:
Food paradise
Highly Accessible
Central
Famous for its Newton Food Centre, this neighborhood is perpetually packed with locals and tourists alike. The Orchard district is a short 3 minutes drive away, providing easy access to a number of shopping malls, entertainment facilities and dining options. Right around the corner sits Raffles Girls' Secondary School, one of Singapore's leading education institutions that regularly top the annual school rankings. Despite being so close to the bustling roads of Orchard, Newton remains a tranquil neighborhood consisting of condominiums like Admore Park, Cairnhill Crest terraces and semi-detached houses. Residents can enrich their lives by picking up courses and new skills at the Cairnhill Community Club, which offers an assortment of classes ranging from performing arts to adventure sports. Sheraton Towers is situated next to the train station, allowing business travellers to make their way to the Central Business District effortlessly.
Summary
A sedated retreat next to the Orchard neighbourhood and Tanglin neighbourhood close by, Newton is a capital in the central area of the central region of Singapore. It is bordered by Novena to its north, Kallang to its northeast, Orchard and Museum to its south, Rochor to its east, and Tanglin to its west. The Newton planning area has six subzones: Orange Grove, Goodwood Park, Cairnhill, Monk's Hill. Istana Negara, and Newton Circus.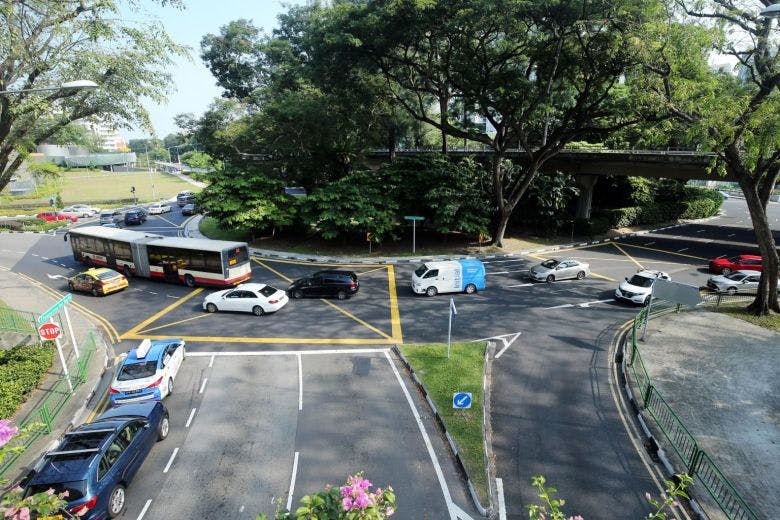 The Newton planning area extends right towards the beating heart of Singapore, occupying an area north of Orchard Road. The area's territory also includes the official residence of Singapore's presidents during each of their terms, The Istana.
It's worth noting that Newton Road, for which Netwon was named, is, in fact, within the Novena planning area. The road itself starts from Newton Circus and ends at a junction with Thomson Road.
Newton Road was renamed in 1914 after Alfred Howard Vincent Newton, the Assistant Municipal Engineer in Singapore's late nineteenth century. The road was initially named Syed Ali Road and had to be renamed in order to prevent confusion with Syed Alwi Road. 
The heart of Newton is Newton Circus, where a whopping eight roads converge. These roads include Bukit Timah Road, Dunearn Road, Newton Road, Keng Lee Road, Kampong Java Road, Clemenceau Avenue, and Scotts Road. The phenomenon was colloquially referred to by Tamils as "ethumuchandi", or "the eight junction place". The roundabout was constructed in 1933, as a 40-foot-wide circular carriageway with two sidewalks. 
Singaporeans today known Newton most for Newton Food Centre, a large hawker centre was built in 1971 to accommodate hawkers that had been uprooted from Cuppage and Koek roads. The food centre is a hotspot for both locals and tourists in search of the best Singaporean flavours. 
Newton - Stay
Houses in Newton are reputed for being very exclusive. There are plenty of new, high-rise developments, and sprawling old houses. As large as Newton is, its population is estimated to be only around 8,000, leaving plenty of space to go round for residents.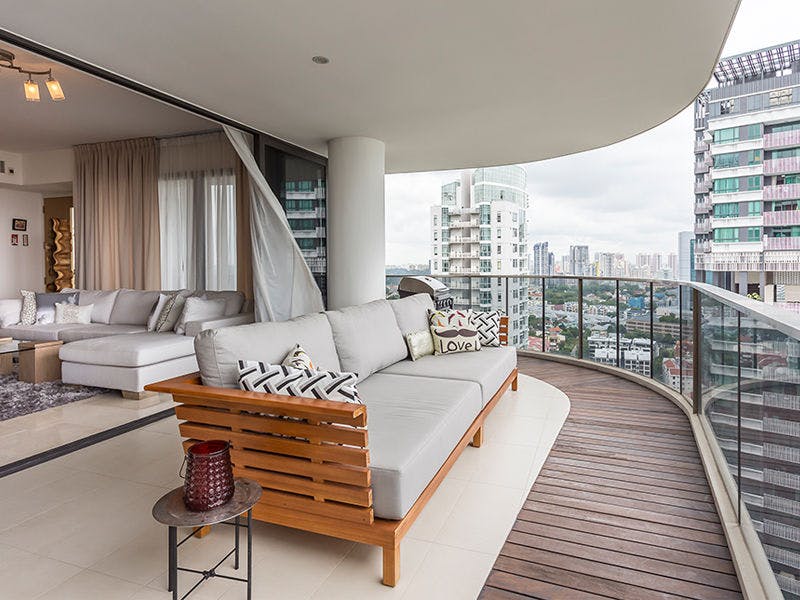 Newton condos like Trilight and Newton One are known for spoiling residents with innovative design concepts, sleek architecture, simplicity, and ultimate convenience. The houses are littered with greenery, creating a livelihood that centers around flora and fauna. In fact, so nature-laden are Newton's houses that they sometimes treat residents to a rare sight or two - like when otters decided to take a dip in the pool of the Park Infinia @ Wee Nam condominium
HDB flats in Newton and its surroundings are sparse and would be non-existent if not for apartments in neighbouring areas like Whampoa Drive. However, condominium apartments are available for rent in Newton. 
There are also large stretches of landed houses in Newton, such as the eight strata landed bungalows at Goodwood Grand on Balmoral Road, which grant bungalow homes the added comforts of communal security and amenities. 
Newton - Eat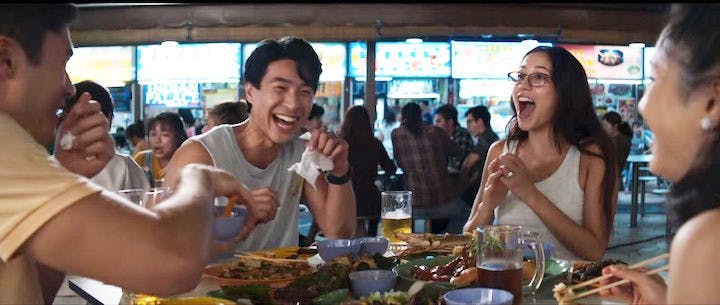 Newton houses food paradise. And much like heaven, this paradise goes by many names - Newton Circus, Newton Food Centre, and Newton Food Court are all used to refer to the one, iconic food centre, known officially as Newton Food Centre. The food centre with over 100 stalls was even featured in Crazy Rich Asian as character Rachel Chu's (portrayed by Constance Wu) first meal in Singapore. Located very close to Orchard, Newton is the best place to get affordable, scrumptious Singaporean food near the shopping district. 
Be sure to get your hands on the classics at Newton Food Centre. There's nothing like the tartness of a calamansi lime with a punch-packing barbecued sambal stingray from Alliance Seafood, or the crispy bite of a salty omelette that holds a juicy oyster from Hup Kee Fried Oyster Omelette. Noodle dishes like kway teow noodles with bouncy fishballs and hokkien mee with cubes of fried lard have much to offer. And if you're looking to get a classic taste of Singapore, make sure to order some other sharing dishes like chilli crab, or satay.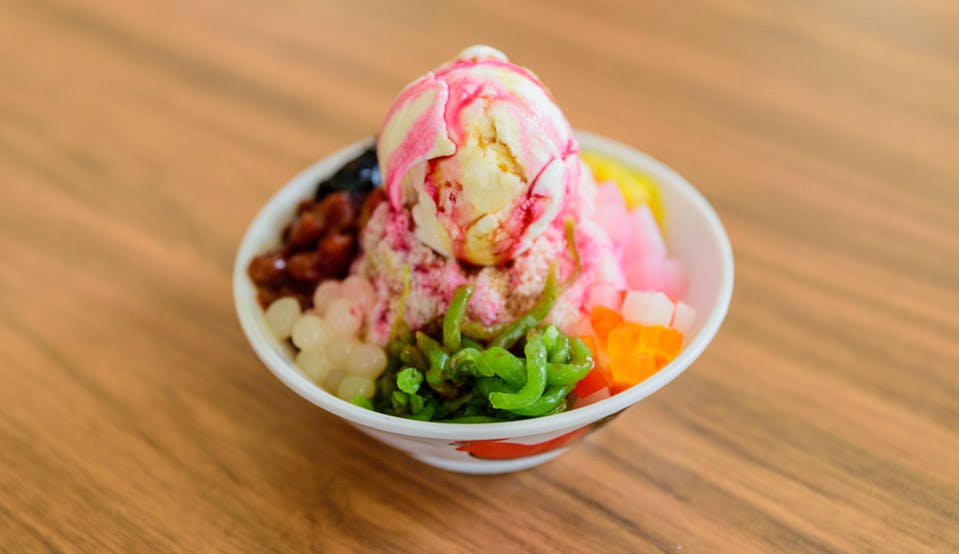 Make sure to complete your meal with a dessert that is bound to hit the spot - ice kachang. All of the dishes listed are not only sold at Newton Food Centre, but a good many of the stalls sell each dish. 
Now that we've gotten that classic established, here are some of the other eateries in Balmoral Plaza you can go to in Newton for some good grub.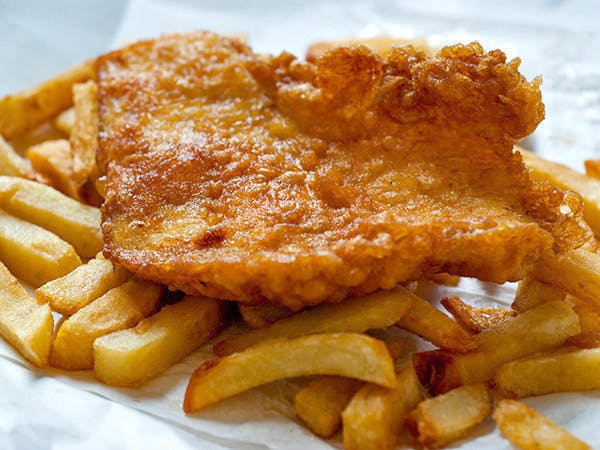 You've not actually had fish and chips until you've had British fish and chips. Smiths serves some excellent fish and chips, with many varieties of fish to choose from. The Smiths' cod or haddock and chips may be right up your alley, and if you're not feeling too fishy, you can get sausage and chips instead. 
A place with a name like Waffletown has to be a dream come true. The eatery serves crisp waffles of many varieties, including waffles with ice cream, and combo waffles with egg, ham, bacon, and sausage for $5.80. 
Other food establishments in Newton worth a try include The Song of India, Chui Huay Lim Teochew Cuisine, and Indocafe, all of which offer culturally ingrained dining experiences. 
Newton - Drink
Newton Food Centre offers a unique dining adventure, and to many, that includes the post-dinner drinks. Apart from the numerous drink stalls in Newton that sell beers ranging from Tiger to Heineken to Chang, there are also some stalls that delve only in beer. Patronise OnTap at Newton to try one friendly seller's tasty craft beer.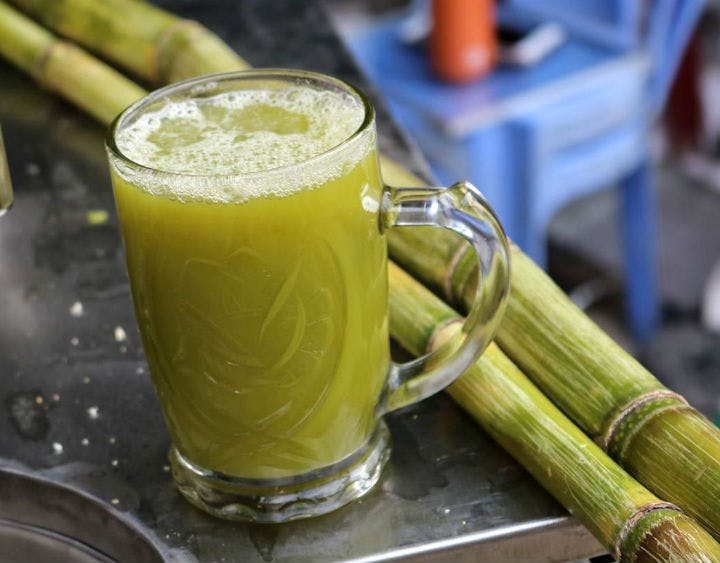 With that said, post-dinner drinks don't always need to involve alcohol. The stalls at Newton delve in classic hawker drinks, as well as the whacky diabetes-inducing combinations that have come out of drink stalls over the years. 34 Lau Yang Fruit Juice is said to have an excellent interpretation of sugar cane juice with lemon.
There are also many drink spots outside of Newton Food Centre. Le Cafe Diabolo is just around the bend and is owned by a French duo. The cafe has a bar menu to parallel their list of extensive hot drinks. Between wines, French beer cocktails, and espresso, you're likely to find a drink that pairs perfectly with their sweet and savoury galette creeps. 
Newton - Shop
Newton is just an MRT stop away from Singapore's retail epicentre. The area is so populous and packed with shopping options that one would need a guide (and very deep pockets) to conquer all of it. Big and small brands occupy over ten sprawling malls in the area.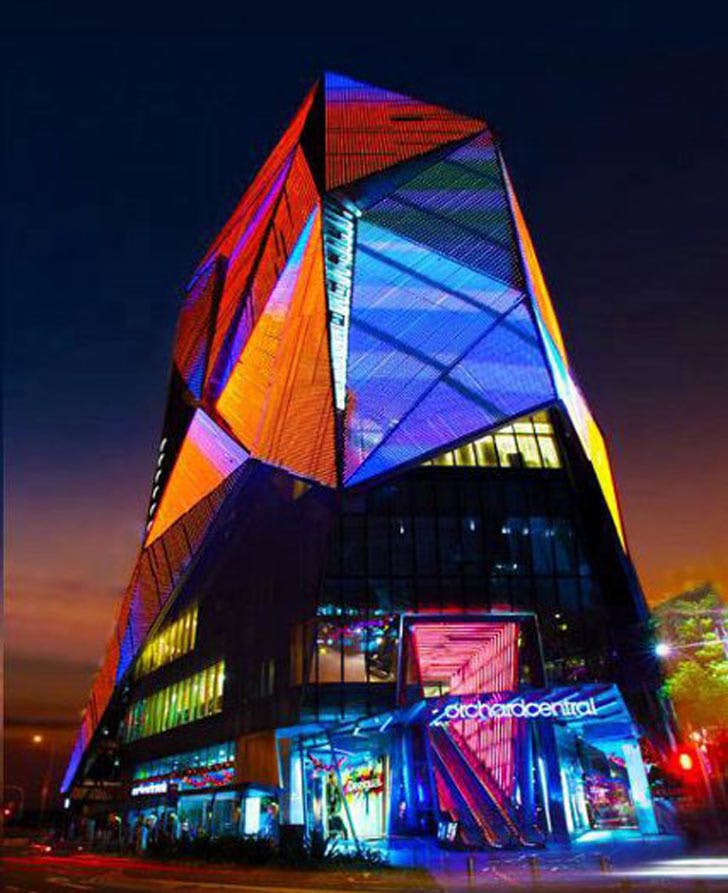 Look toward ION Orchard for luxury and mid-range shopping, and toward Far East Plaza for cheap, quality finds. Boutique shopping can be accomplished at 313@Somerset and Orchard Central, and you can head to almost all the malls that you spot in Orchard for lifestyle and grocery shopping needs. With that said, expect different price points at different malls. 
Quieter shopping needs like grocery shopping can be accomplished close to Newton, in a matter of a few bus stops at Balmoral Plaza. 
Newton - Play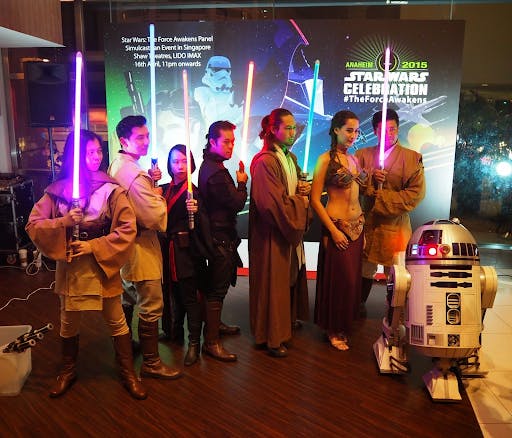 Take a stroll along Gilstead Road and immerse yourself in some beautiful architectural styles. Drawing inspiration from the Art Deco and Edwardian Baroque, the buildings at Gilstead Road are reminiscent of times before towering skyscrapers. At 10 Gilstead Road, there is also a bungalow gazetted as a conservation site in 2003, after being bought by Life Bible Presbyterian Church in 1990. 
Rush-Me-Nort Art Studio, closer to Novena, is an "art heaven" in Singapore that offers some experimental art-making processes. Expressive arts therapy and normal art therapy are both within their expertise and can be taken on by families. If you're in need of a refreshing weekend, head here and get lost in the gentle swirls of your very own canvas. 
Those in search of a sense of community can head to Cairnhill Community Club and partake in the activities of one of their many diverse interest groups. Ever toyed with the idea of becoming a Jedi? Join FightSaber for an enthralling day of lightsaber training.
Newton - Learn
Newton offers numerous educational opportunities for children. Some schools include EtonHouse Pre-School Newton, Newton Kindergarten, Montessori For Children, Camberley Pre-School, and Zee Playhouse. 
EtonHouse Pre-School Newton's unique IB pre-school programme has nurtured many young graduates who excel in both local and international schools. A Japanese language programme is available in addition to English and Mandarin.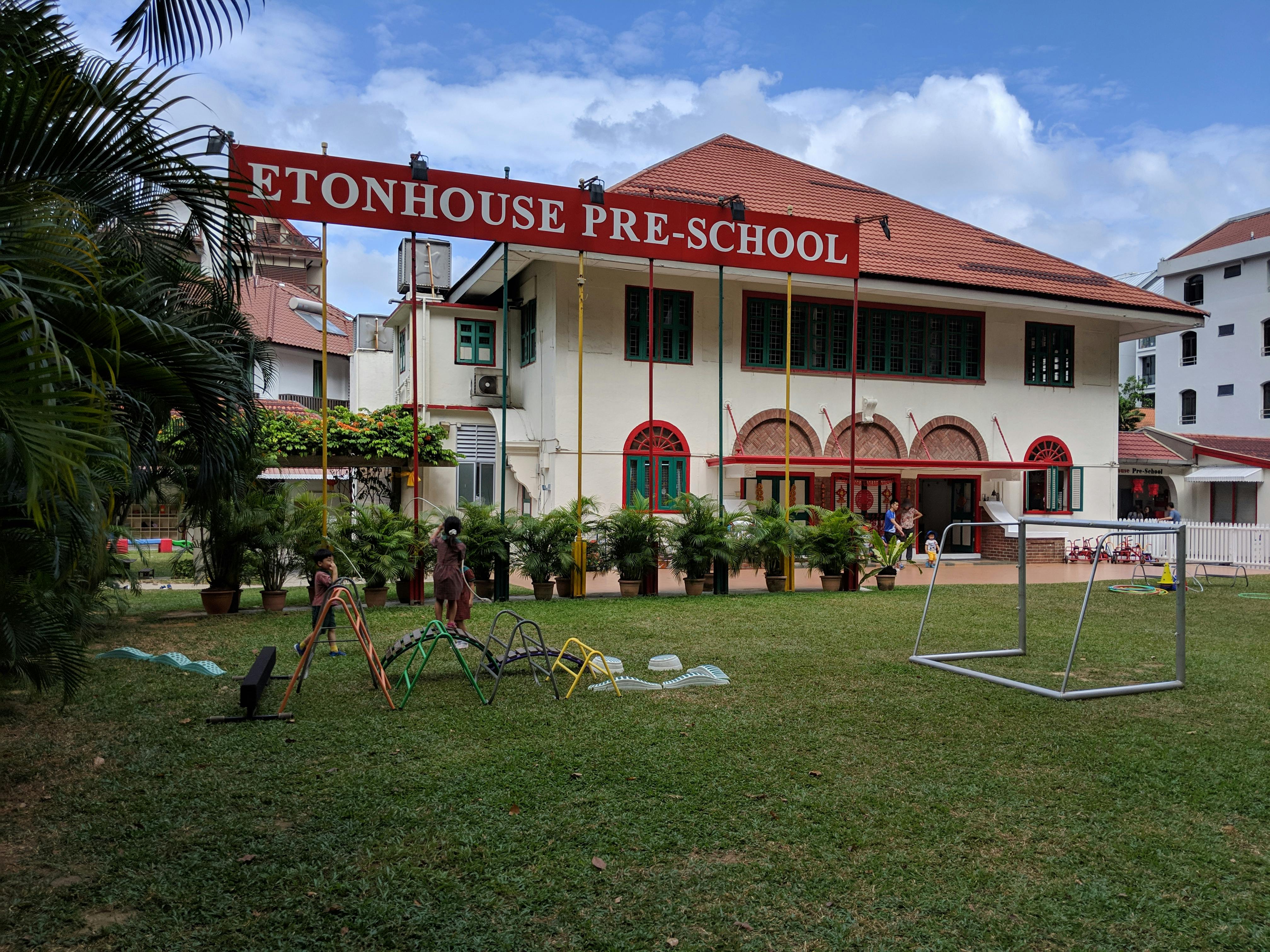 Anglo-Chinese School (Junior), St. Joseph's Institution (Junior), TLS Academy, and Lasalle College of The Arts (Windstedt Campus) are also within the Newton neighbourhood. 
Newton - Move
Positioned on a nexus of Scotts Road and Bukit Timah, Newton is an easily accessible location. With both Cairnhill Community Centre and the popular Newton Food Centre within the same street, a wide number of busses service the location. Bus services 5, 54, 124, 143, 171, and 700 are some of the many services that operate along the roads of the precinct.
Newton is also serviced by two MRT stations on the North-South line and Downtown line. While the North-South line MRT station has been in operation for 33 years now, the Downtown line has only been in operation since 2015. Unlike most other interchanges, the two Newton MRT stations are not directly linked. Passengers have to first exit one station before boarding the station of the other line. The transit has to occur within 15 minutes to be registered as a "valid transfer" or passengers will not benefit from the subsidised travel rates that accompany transits.
While Newton is easily accessible by road thanks to Scotts Road and Newton Road, the Newton Flyover greatly increases ease of commute whether by bus, car, or bike. The Newton Flyover also connects motorists to Bukit Timah Road and Dunearn Road, offering alternative routes into the city.
Newton - Parks and Gardens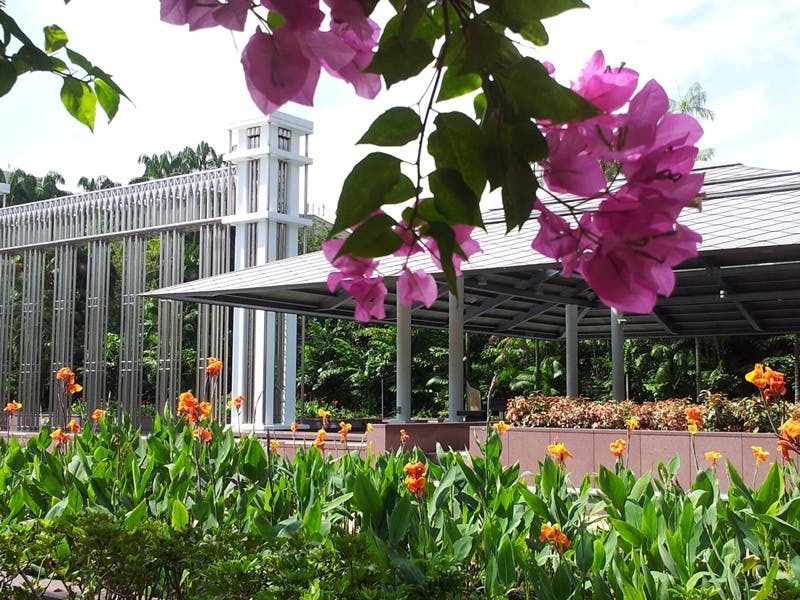 Residing in the Newton area, you would love to find some greenery to balance all the concrete and tall buildings. Istana Park is one of the places that 99.co would love to recommend to you! It provides a vantage point to view the monthly changing of guards ceremony at the Istana. It surely is an interesting thing to see, especially when you are new in the country. You can look forward to enjoying the floral display that is themed according to the celebratory events of the year, as well as the oasis of light as night falls. The centrepiece of the park is a 26-metre long Festival Arch rising from a rectangular reflecting pool with slow-flowing water. It is fair to say that it is a great place to have a picnic when you are living in the Newton neighbourhood. Another green location you would hate to miss is Mount Emily Park. It is tucked away in a hilly corner of the city, even though it is located next to The Istana. Mount Emily Park is a green recreational space with plenty of mature trees, including a Yellow Flame heritage tree which is estimated to be more than 70 years old.
Shortlist folder is empty
Search for listings to shortlist