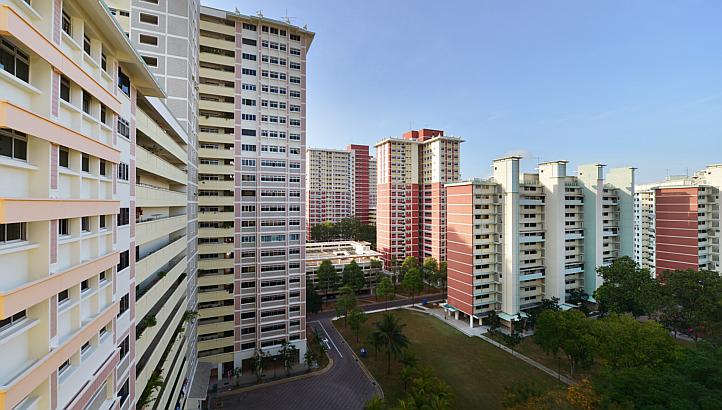 Good news for all foreigners and PRs in Singapore: HDB has recently relaxed their rules when it comes to renting out HDB flats. From 2019 onwards, HDB owners will be able to rent out their flats or bedrooms for a maximum of two years at a time (up from the current limit of 1.5 years). This means less frequent renewals of your lease, which translates to less hassle and more certainty!
If you're looking for a place to call home (for the next two years, at least!), here are five best estates where you can put your feet up for a long stay.
Best HDB estate to rent #1: Bedok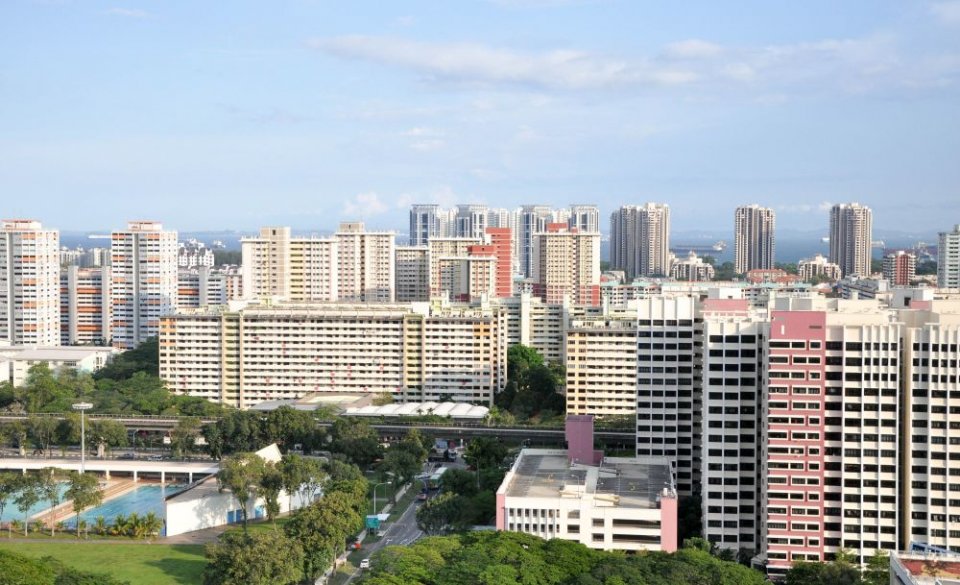 Bedok lays claim to being one of the largest residential areas in Singapore; almost 300,000 residents live in this matured estate. Because Bedok is one of the older HDB towns in Singapore, most of the flats you'll find here consist of 3-room or 4-room units; that said, there are also 5-room flats and executive flats up for grabs.
Key amenities include:
Bedok Town Park, Bedok Reservoir, Bedok Reservoir Park
East Coast Park, Bedok Jetty
Bedok Stadium, Bedok Swimming Complex, Bedok Tennis Centre, Bedok Sports Hall
Bedok Mall, Bedok Point
11 primary schools, 9 secondary schools and 2 junior colleges (excluding Global Indian International School (GIIS), Katong School (APSN), and NPS International School, which are also in the vicinity)
If you're working at Changi Business Park, Bedok Industrial Park or Kaki Bukit Industrial Park, commuting from your rented apartment at Bedok to any of these locations will also be a breeze.
**[Browse HDB to rent in Bedok]
Best HDB estate to rent #2: Kallang/Whampoa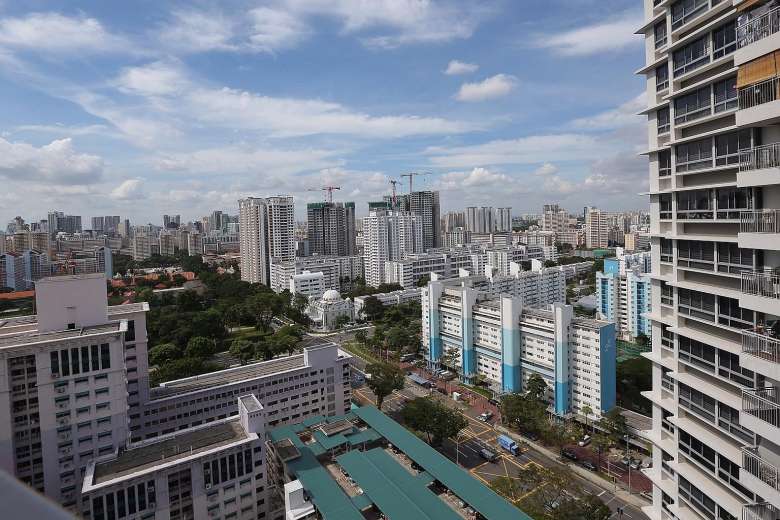 First things first: Whampoa/Kallang is a huge estate that starts from the city fringe in the East (Kallang), extends to the neighbourhood of Boon Keng in the North East, and finally ending in the northern part of the city fringe in Whampoa and Balestier. Most HDB flats in Kallang/Whampoa are located in Kallang, Boon Keng and Whampoa.
Each neighbourhood in Kallang/Whampoa has its unique character. For the sports-minded, we'd recommend Kallang specifically, where the Singapore Sports Hub is located. In Boon Keng, tenants will be in close proximity to Little India and 24-hour shopping in the form of Mustafa Centre. At Whampoa and Balestier, public transport isn't that convenient, but the area is known for its traditional flavour and authentic local food. Take your pick!
**[Browse HDB to rent in Kallang/Whampoa]
Best HDB estate to rent #3: Yishun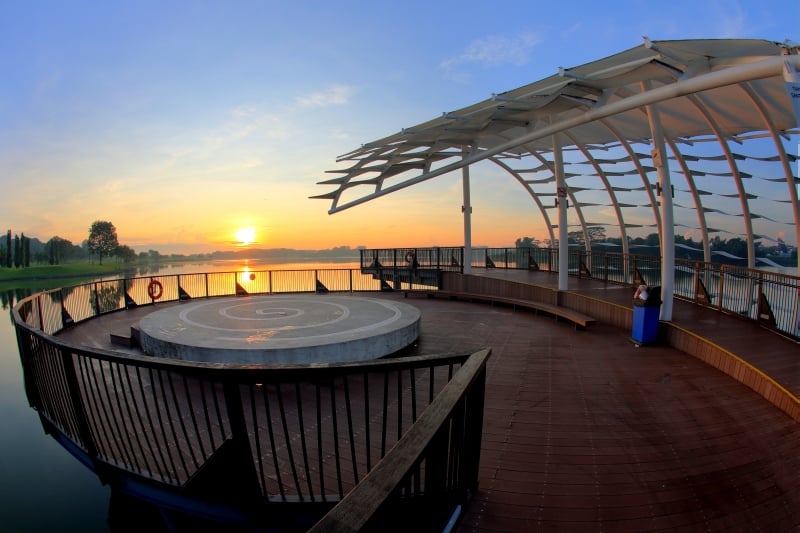 Yishun might have been the butt of jokes over the past few years, but we're putting it down to coincidence and the media's tendency to sensationalise news. Bad rep aside, Yishun is actually a great neighbourhood that offers up plenty of amenities and convenience to those living in the area.
Key amenities include:
Northpoint City (the largest shopping centre in the North), Junction Nine, Wisteria Mall
Chong Pang City, Yishun Park Hawker Centre, ORTO (Singapore's first 24-hour leisure park)
Khoo Teck Puat Hospital, Yishun Community Hospital
SAFRA Yishun Country Club, Orchid Country Club, Seletar Country Club, HomeTeamNS Khatib-Yishun Country Club (upcoming in 2020)
Yishun Park, Lower Seletar Reservoir Park, Yishun Stadium & Sports Hall
10 primary schools, 9 secondary schools, and a junior college (excluding Gems World Academy)
While Yishun might feel out of the way, it's actually pretty accessible via public transport. Yishun sits on the North-South line, so you can get to Orchard and Raffles Place in 22 minutes and 29 minutes respectively, without having to change lines.
**[Browse HDB to rent in Yishun]
Best HDB estate to rent #4: Tiong Bahru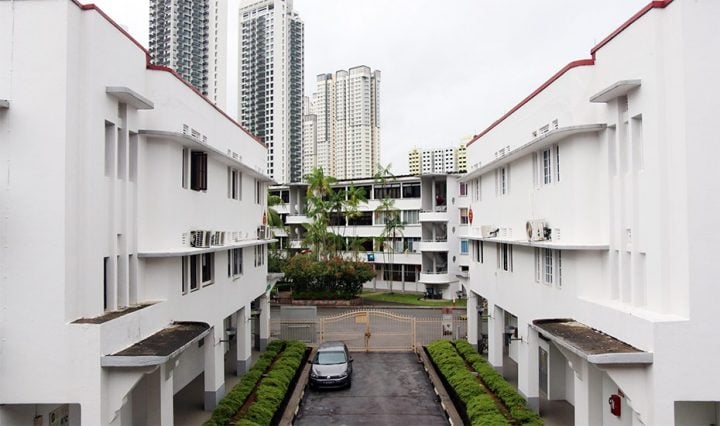 How do we even begin to describe Tiong Bahru? This neighbourhood, which was constructed in the 1920s and 1930s, is traditional yet modern at the same time, with newer flats coexisting alongside older ones. On the traditional front: you'll find plenty of art deco apartments here; these are conserved, and they've been here since the 1930s. There's also the old-school wet market and hawker centre that serves up a smorgasbord of good food. That said, Tiong Bahru is also home to bakeries, hipster cafes and boutiques, and trendy bars (some of which we've outlined in our Tiong Bahru neighbourhood guide).
Key amenities include:
Tiong Bahru conservation district
Tiong Bahru Plaza
Tiong Bahru Park
Singapore General Hospital
**[Browse HDB to rent in Tiong Bahru]
Best HDB estate to rent #5: Clementi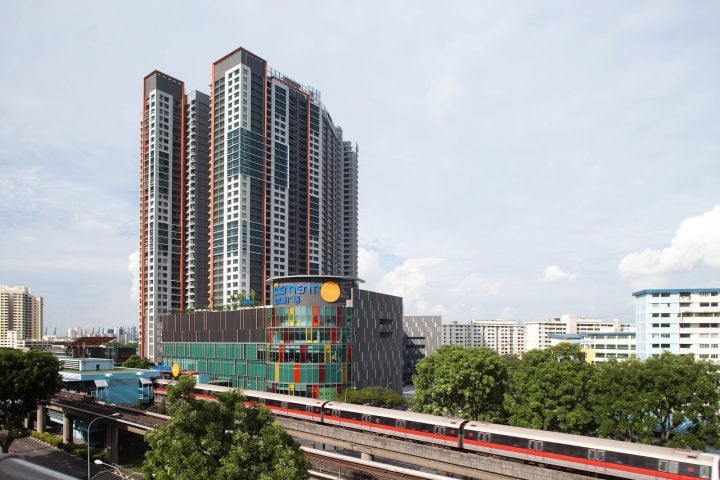 Clementi, which is located in the West of Singapore, is strategically positioned between Jurong East and Buona Vista. The former is a commercial-business hub that houses the International Business Park, and the latter is where one-north (Singapore's R&D precinct!) is located. Regardless of which area you're working in, staying at Clementi will provide you with easy connectivity.
Key amenities include:
Clementi Mall, CityVibe, 321 Clementi, West Coast Plaza
The Clementi Stadium, Clementi Swimming Complex, West Coast Recreation Centre, West Coast Park, Clementi Woods Park
4 primary schools, 7 secondary schools, 4 polytechnics and universities (excluding The Japanese School, Singapore and Waseda Shibuya Senior High School)
**[Browse HDB to rent in Clementi]
***[Browse HDB for rent across Singapore]
Find the home of your dreams today at 99.co!
If you found this article helpful, 99.co recommends 5 underrated city fringe neighbourhoods expat renters will love and The definitive expats summary to neighbourhoods in Singapore.
Looking for a property?
Find the home of your dreams today on Singapore's fastest-growing property portal 99.co! If you would like to estimate the potential value of your property, check out 99.co's Property Value Tool for free. Also, don't forget to join our Facebook community page or Telegram chat group! Meanwhile, if you have an interesting property-related story to share with us, drop us a message here — and we'll review it and get back to you.