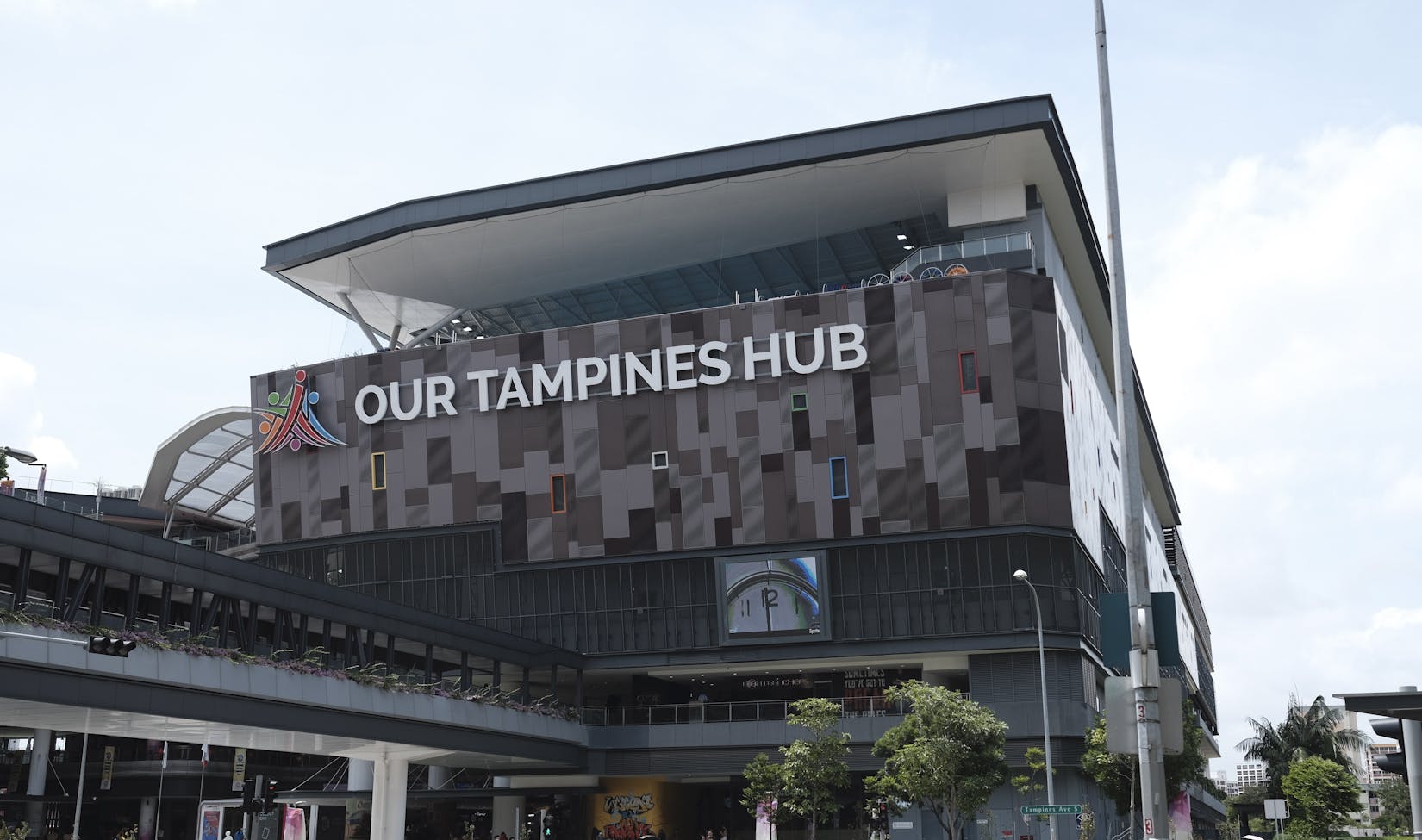 Welcome to
Tampines HDB Estate
Tampines is home to about 232,700 HDB residents with a total of 8,812 flats in the town.
Tampines has undergone multiple developments to improve the sustainable living that the town has been known for, starting in 2011 with the opening of Tampines Eco-green. Showcasing different types of natural habitats such as freshwater wetlands and a secondary rainforest, the place is conveniently connected via the Tampines Biking Trail and Sun Plaza Park.
The Our Tampines Hub was officially opened on 6 August 2017. It is Singapore's first integrated community and lifestyle hub, housing a variety of sports facilities, a regional library, a hawker centre, a Public Service Centre, a Festive Arts Theatre, and many other facilities under one roof for the convenience and enjoyment of residents and visitors alike.
In addition, Tampines is an extremely well-connected town, being served by many major roads and highways, including the Tampines Expressway (TPE) and the Pan Island Expressway (PIE). As of 2017, with the launch of the Downtown Line in Tampines, Tampines residents have lauded the convenience of public transport within the Tampines area as well as more central areas of Singapore, with the highlight being the shortened travel to the Central Business District (CBD).
Search HDB listings in Tampines
Explore streets in Tampines
---
Featured HDB projects in Tampines
---
HDB flats for Sale in Tampines
See all
---
HDB flats for Rent in Tampines
See all
---
Find your home in Tampines
HDB Nov 2020 BTO In-Depth Review: Tampines (Tampines GreenEmerald)
[This article has been updated with additional project information from HDB on 17 November 2020. The Nov 2020 Tampines BTO will be named Tampines GreenEmerald.] The upcoming HDB November 2020 Build-to-Order (BTO) sales exercise will feature five projects comprising a total of 5,770 units. The Tampines BTO, Tampines GreenEmerald, is one of three projects in…
Nov 03, 2020 · 10 min read · by Eliza Hamizah
#HDB#HDB BTO#Property News#bto#bto review#hdb#hdb tampines#nov 2020 bto#Tampines#tampines bto
Are BTO prices getting more expensive? [2021 update]
Build-to-Order (BTO) HDB flats are supposed to be generally cheaper than resale flats. But at some point, chances are that you or someone you know – likely a first-time homebuyer – have complained that BTO prices seem to be getting higher and higher. Even with the provision of housing grants for those earning below a…
Yesterday · 16 min read · by Kyle Leung
#HDB#HDB BTO#Home & Living#Property News#analysis#bidadari#bto#bto prices#hdb#hdb first-timers#Tampines#tampines north#tengah#updated#woodlands
HDB Aug 2020 BTO Review (Part 1): Pasir Ris, Tampines, Choa Chu Kang, Tengah
By now, you might have heard that the HDB May 2020 Build-to-Order (BTO) launch has been postponed to be held together with the sales exercise in August, because of Covid-19 restrictions. The Aug 2020 BTO will be largest BTO sales exercise ever, with HDB launching 7,820 units. As the August 2020 BTO launch will include…
May 31, 2020 · 15 min read · by Kyle Leung
#HDB#HDB BTO#Property News#bto#BTO launch#bto review#Choa Chu Kang#hdb#Pasir Ris#Tampines#tengah
---
---
Shortlist folder is empty
Search for listings to shortlist