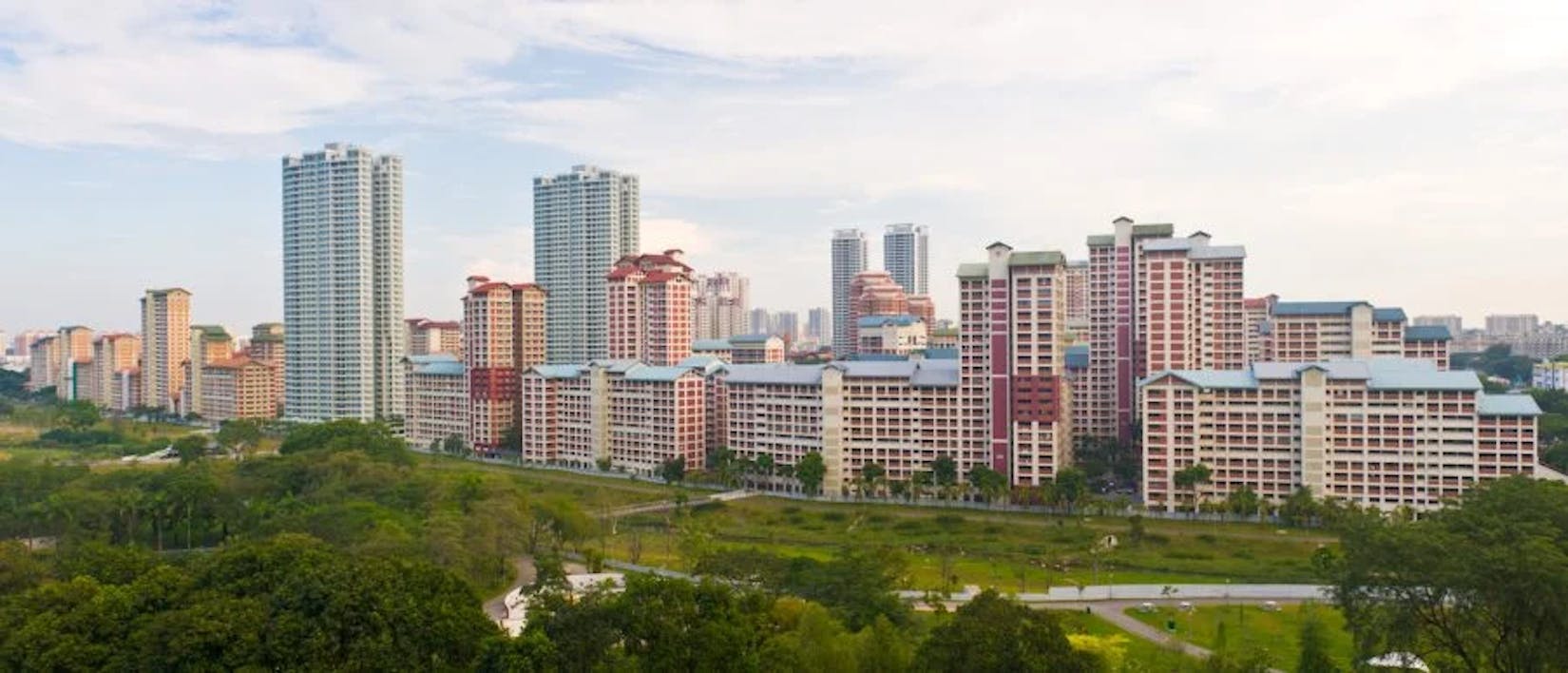 Welcome to
Bishan HDB Estate
Located in the central part of Singapore, one of the most desirable places to live in is home to 63,200 HDB residents which was previously a cemetery. Bishan is more than just expensive resale flats and tuition centres, there are hidden gems and unique places worth checking out.
Bishan New Town consists of four neighbourhoods - Bishan East, Bishan North, Shunfu and Sin Ming Garden. The first estate to have open roof terrace flats. Now, Bishan is a well connected estate with Bishan MRT station that connects to both the North-South line and Circle line.
Search HDB listings in Bishan
Explore streets in Bishan
---
Featured HDB projects in Bishan
---
HDB flats for Sale in Bishan
See all
---
HDB flats for Rent in Bishan
See all
---
Where to find executive maisonettes in Singapore
(Header image credit: Life Art Reno Design) Are you tired of living in spaces so cramped, you've memorised the pattern of veins on your sibling's eyeballs? Do you long to rush to the toilet in the morning, and not have to wait 20 minutes while someone puts on their makeup? (Cover image credits) Then you...
Jul 13, 2017 · by Ryan Ong
#Guides#Home & Living#Bedok#Bishan#Bukit Batok#Clementi#HDB flats#executive maisonettes#hdb#singapore
HDB Nov 2020 BTO In-Depth Review: Bishan (Bishan Ridges)
[This article has been updated with additional project information from HDB on 17 November 2020. The Nov 2020 Bishan BTO will be named Bishan Ridges.] The upcoming HDB November 2020 Build-to-Order (BTO) sales exercise will feature five projects comprising of a total of 5,770 units. The 1,500-unit Bishan BTO, Bishan Ridges, is one of three...
Oct 21, 2020 · by Eliza Hamizah
#Property News#Analysis#Bishan#Mature estates#bishan bto#bishan resale hdb#hdb#hdb bishan#nov 2020 bto
Which HDB Towns Have Seen the Biggest Rise in Flat Values?
These days, flats are seen as roofs over our heads rather than "retire rich in Thailand" investment packages. But we know some of you still have an eye toward upgrading, so we looked at overall flat appreciation over 15 years, in all the HDB towns: Appreciation of flats across HDB towns since 2004: Top 5...
Dec 01, 2019 · by Ryan Ong
#Property News#Bishan#Bukit Merah#Central#Queenstown#bukit timah#hdb
---
---
Learn more about Bishan
Find out all you need to know about the Bishan Neighbourhood with 99.co's Bishan Neighbourhood Page. If you're looking for your ideal home in Bishan, start by exploring the ins and outs of the area. Alternatively, use 99.co's Neighbourhood directory to find out about the different neighbourhoods in Singapore with information about the amenities in the area.
Condos in Bishan
Browse all the Bishan Condos for Sale and Bishan Condos for Rent for an alternative option to HDB Flats in Bishan. Search through our Condo directory to learn more about Condos in Singapore or explore our New Launch Section for the latest New Launch projects and properties in Singapore.
Landed Houses in Bishan
Browse all the Bishan Landed Houses for Sale and Bishan Landed Houses for Rent for an alternative option to HDB Flats in Bishan.
Bishan MRT Directory
Use our MRT directory to discover the different MRT stations in Bishan. Find the latest property listings closest to your preferred MRT stations and more information about the amenities around that area.
Shortlist folder is empty
Search for listings to shortlist