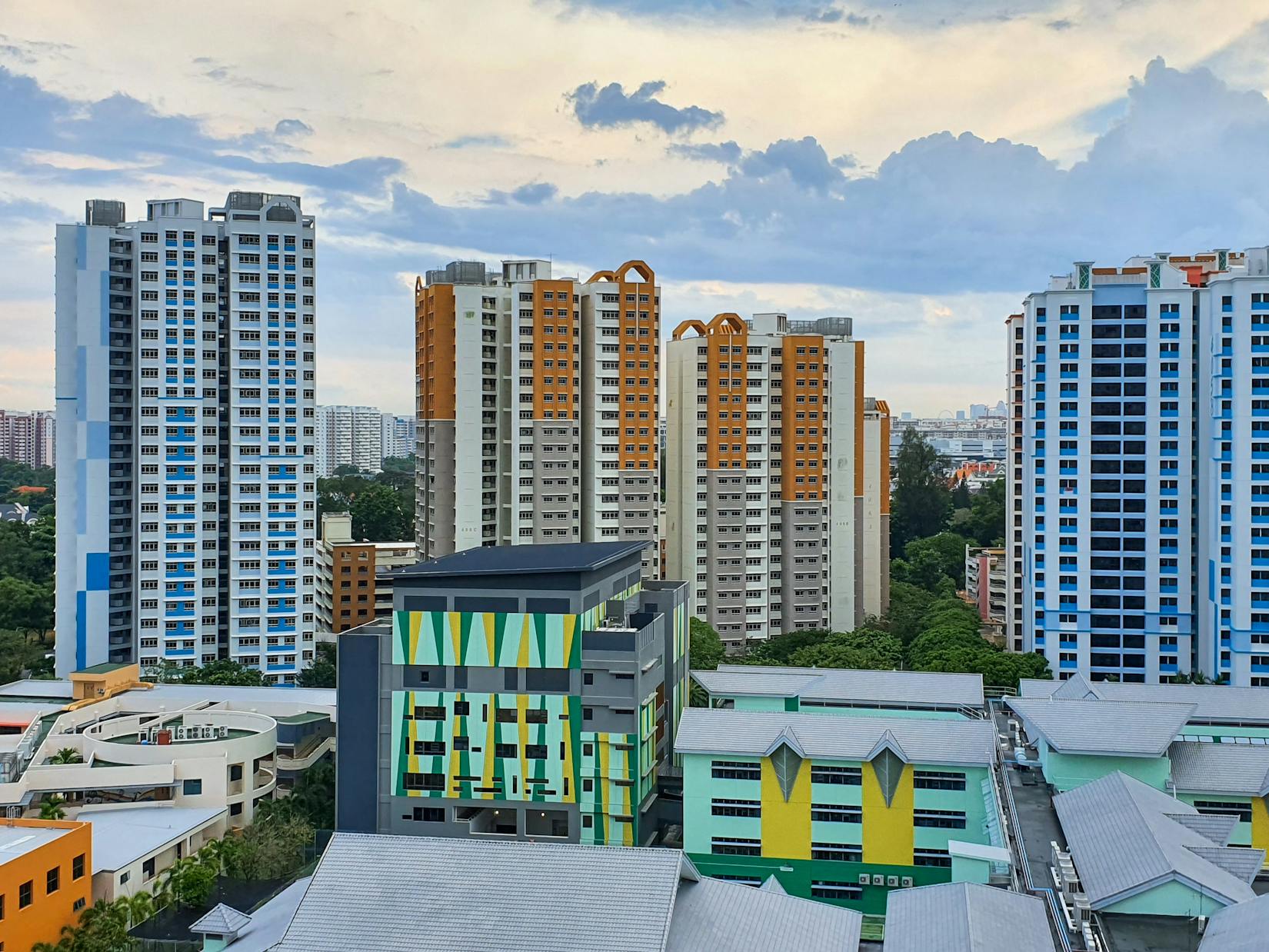 Welcome to
Sengkang HDB Estate
Sengkang is a satellite residential town located in the North-Eastern part of Singapore. An estimated 212,100 HDB residents call Sengkang home with approximately 66,605 flats in the town.
The town is accessible by Sengkang MRT and Buangkok MRT stations along the North-East line, with the LRT stations conveniently located in parts of Sengkang. Sengkang has four major neighbourhoods, namely Rivervale, Compassvale, Anchorvale and Fernvale and is surrounded by lush greenery with parks like the Sengkang Sculpture Park and the Sengkang Riverside Park, one of four parks located along the Riverine Loop of Singapore's Park Connector Network.
Search HDB listings in Sengkang
Explore streets in Sengkang
---
Featured HDB projects in Sengkang
---
HDB flats for Sale in Sengkang
See all
---
HDB flats for Rent in Sengkang
See all
---
Find your home in Sengkang
Sengkang versus Tampines: Which of the Potential New EC Sites are Better?
Two new Executive Condominium (EC) sites are up for tender, one at Sengkang and one at Tampines. Given the popularity of ECs, developers are likely to snap them up. But which potential site is better? We take a closer look: Where are the two new EC sites? The first EC site is located at the...
Dec 31, 2019 · by Ryan Ong
#Property News#EC#Sengkang#Tampines#hdb
The Non-Tourist Trap Guide to Living in Sengkang
In this instalment of the non-tourist trap guide, we will be looking into the fast developing neighbourhood of Sengkang – once considered a backwater, today considered a hotspot for value property buys: History of Sengkang Sengkang is a satellite residential town located in the north-eastern part of Singapore. Sengkang means 'prosperous harbour' in Chinese. It...
Jun 02, 2019 · by Valerie Chua
#Guides#Sengkang#fun#guide#hdb#tourist spot
HDB Nov 2018 BTO Launch Analysis (Part 1): Sembawang, Sengkang, Yishun
Good news to all homeowners to be; the final HDB Built-to-Order (BTO) sales exercise of 2018 features a total of FIVE locations to choose from (there were only two locations in the previous exercise). The sites this time round are Sembawang, Sengkang, Yishun, Tampines and Tengah. In Part 1 of our analysis, we examine the...
Nov 13, 2018 · by Elizabeth Tan
#Property News#Guides#Sengkang#Yishun#analysis#bto#hdb#sembawang
---
---
Sengkang Neighbourhood
Find out all you need to know about the Sengkang Neighbourhood with 99.co's Sengkang Neighbourhood Page. If you're looking for your ideal home in Sengkang, start by exploring the ins and outs of the area. Alternatively, use 99.co's Neighbourhood directory to find out about the different neighbourhoods in Singapore with information about the amenities in the area.
Condos in Sengkang
Browse all the Sengkang Condos for Sale and Sengkang Condos for Rent" for an alternative option to HDB Flats in Sengkang. Search through our Condo directory to learn more about Condos in Singapore or explore our New Launch Section for the latest New Launch projects and properties in Singapore.
Landed Houses in Sengkang
Browse all the Sengkang Landed Houses for Sale and Sengkang Landed Houses for Rent for an alternative option to HDB Flats in Sengkang.
Sengkang MRT Directory
Use our MRT directory to discover the different MRT stations in Sengkang. Find the latest property listings closest to your preferred MRT stations and more information about the amenities around that area.
Shortlist folder is empty
Search for listings to shortlist