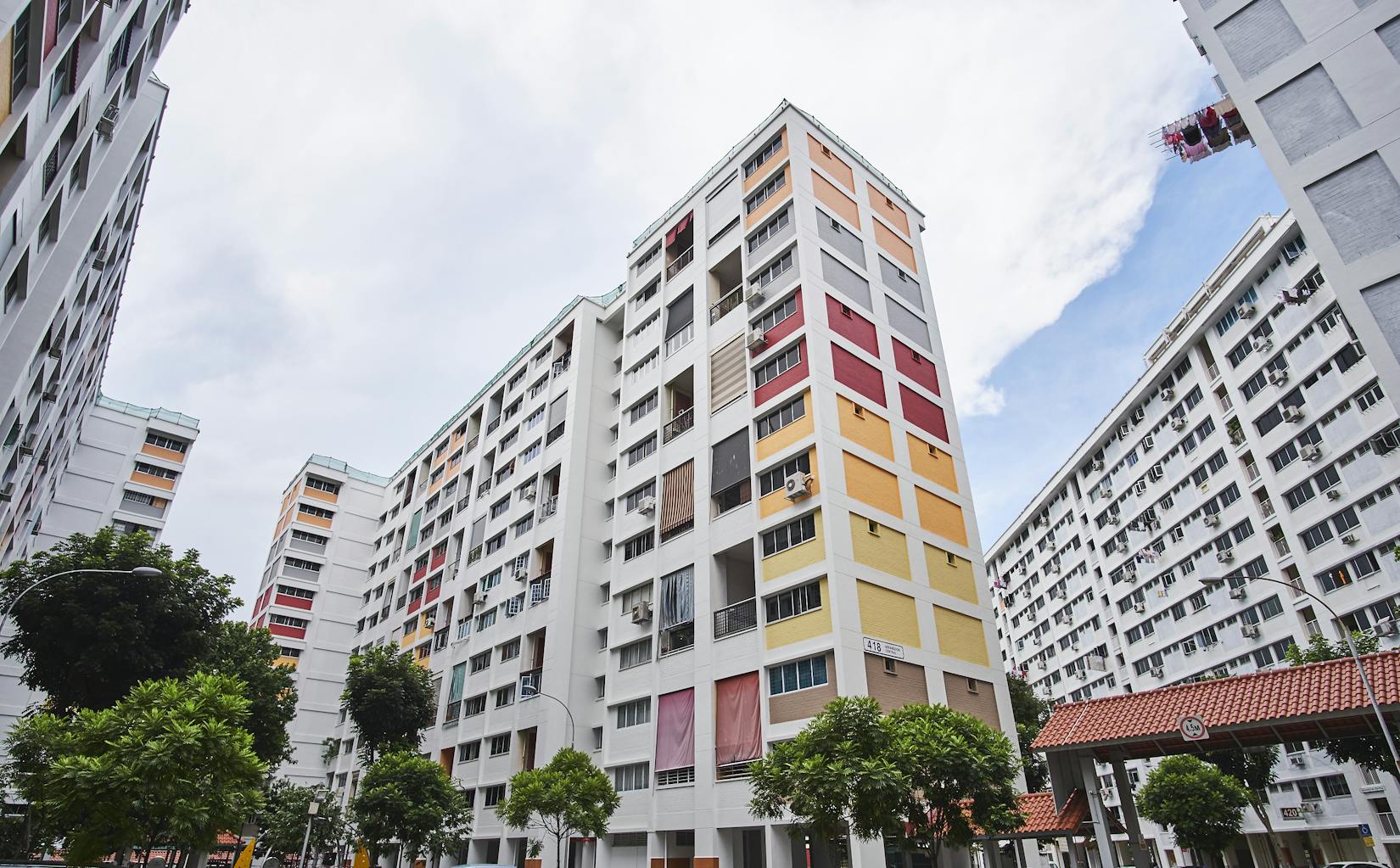 Welcome to
Serangoon HDB Estate
Serangoon is home to an estimated HDB resident population of 68,800 and we manage 21,634 flats in the town
The centrally-located Nex shopping mall is one of the largest malls in the north-east region of Singapore. The mall is a favourite hangout for residents and visitors alike with its comprehensive offerings of retail, entertainment and dining options, and its accessibility to public transport.
A popular area in the Serangoon HDB estate is the Serangoon Gardens area, a hip and trendy place which is home to one of Singapore's best hawker centres, as well as nondescript bars, under-the-radar restos and an Olympic-sized swimming pool! Chomp Chomp Food Centre, a popular Shoutout to the BBQ stingray from Chomp Chomp Hai Wei Yuan Seafood Barbecue, carrot cake from the aptly named Carrot Cake stall and BBQ chicken wings from Chong Pang Huat
Search HDB listings in Serangoon
Explore streets in Serangoon
---
Featured HDB projects in Serangoon
---
HDB flats for Sale in Serangoon
See all
---
HDB flats for Rent in Serangoon
See all
---
Find your home in Serangoon
The Non-Tourist Trap Guide To Staying In Serangoon
In this instalment of the non-tourist trap guide, we will be looking into the busy neighbourhood of Serangoon. Don't be too quick to glance over this hour glass-shaped town on your map and run off to Orchard Road! Believe it or not, this busy town is full of good eats, good shopping and good people:...
Jun 12, 2019 · by Natalie Goh
#Guides#hdb#serangoon
D19 in the limelight – a snapshot of its rapid development and future plans
Are any districts in Singapore underrated? Comprising the bulk of the north-east region including Serangoon, Hougang, Sengkang and Punggol towns, District 19 (D19) might just be one of them. Adding to the argument is how D19 is often excluded from the "East vs West" housing location debate among condo buyers, even though the area is...
May 09, 2018 · by Kyle Leung
#Property News#en-bloc#government land sales#hdb#north-east#punggol#serangoon
3 sensational HDB resale flats in AHTC that are anything but 'improper'
As the court case against the Aljunied-Hougang Town Council (AHTC) enters the exciting hearing phase, we feel it'd also be appropriate to stage a trial! Not against the Worker's Party, mind you. What we've put in the stands are three HDB resale flats in AHTC's wards — comprising Bedok North, Serangoon and Hougang* — that...
Oct 11, 2018 · by Kyle Leung
#Property News#Home & Living#Bedok#HDB resale#hdb#hougang#property listings#serangoon
---
---
Serangoon Neighbourhood
Find out all you need to know about the Serangoon Neighbourhood with 99.co's Serangoon Neighbourhood Page. If you're looking for your ideal home in Serangoon, start by exploring the ins and outs of the area. Alternatively, use 99.co's Neighbourhood directory to find out about the different neighbourhoods in Singapore with information about the amenities in the area.
Condos in Serangoon
Browse all the Serangoon Condos for Sale and Serangoon Condos for Rent" for an alternative option to HDB Flats in Serangoon. Search through our Condo directory to learn more about Condos in Singapore or explore our New Launch Section for the latest New Launch projects and properties in Singapore.
Landed Houses in Serangoon
Browse all the Serangoon Landed Houses for Sale and Serangoon Landed Houses for Rent for an alternative option to HDB Flats in Serangoon.
Serangoon MRT Directory
Use our MRT directory to discover the different MRT stations in Serangoon. Find the latest property listings closest to your preferred MRT stations and more information about the amenities around that area.
Shortlist folder is empty
Search for listings to shortlist