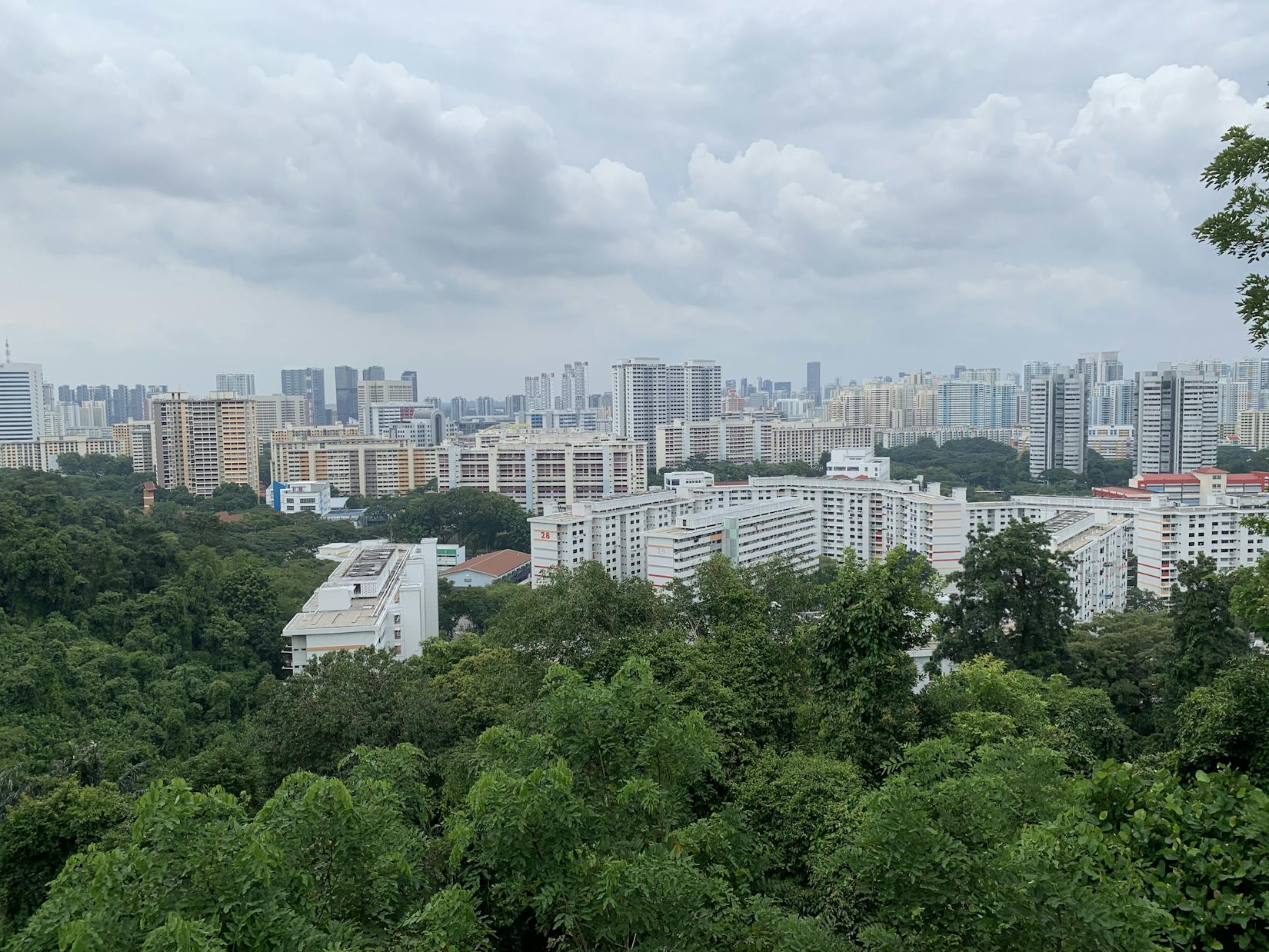 Welcome to
Bukit Merah HDB Estate
Bukit Merah's name derives from the Malay words, bukit means hill and merah means red. Red soil that was uncovered during the excavation of the Henderson and Lengkok Bahru areas. Developed from the 1960s, Bukit Merah is home to 145,700 HDB residents. Gain access to three MRT stations along the East-West Line, Redhill Station, Tiong Bahru Station and Tiong Bahru Station.
Located in the southern part of Central Singapore, Bukit Merah is a puzzle pieced by 17 sub areas which includes Alexandra Road, Jervois Lane, Prince Charles Square, Alexandra Canal, Kim Seng, Outram Road etc.
Nature lovers will love the idea of staying in Bukit Merah where they can stroll along Bukit Chermin Boardwalk, explore Mount Faber Park or explore the instagrammable spot at Henderson Waves.
Search HDB listings in Bukit Merah
Explore streets in Bukit Merah
---
Featured HDB projects in Bukit Merah
---
HDB flats for Sale in Bukit Merah
See all
---
HDB flats for Rent in Bukit Merah
See all
---
Find your home in Bukit Merah
Alexandra Road site near Redhill MRT to be redeveloped for public housing
The government has announced that it's redeveloping approximately 3.7 hectares (ha), or 398,265 square feet of land at a brownfield site bounded by Alexandra Road, Prince Charles Crescent and Alexandra Canal for future public housing. According to a press release from HDB and SLA, when developed, the site will provide about 1,500 flats to meet…
Dec 15, 2021 · 4 min read · by 99.co
#Property News#Alexandra#brownfield site#Bukit Merah#hdb#public housing#redhill
August 2022 HDB BTO in-depth review: Bukit Merah (Alexandra Vale and Havelock Hillside)
If you want to live close to the city centre, look out for the Bukit Merah BTO. In the August 2022 HDB BTO launch, HDB is offering two projects in this mature estate. August 2022 Bukit Merah HDB BTO at a glance August 2022 Bukit Merah HDB BTO price range Here's the price range for…
Aug 30, 2022 · 14 min read · by Virginia Tanggono
#HDB#HDB BTO#Property News#august 2022 bto#Bukit Merah#Tiong bahru#yahoosgfeed#bukit merah bto 2022
August 2022 HDB BTO overview: Ang Mo Kio, Bukit Merah, Choa Chu Kang, Jurong East, Tampines and Woodlands
Now that HDB has launched the August 2022 BTO, here's a summary of the projects launched, including flat types and price ranges.  This time around, there are 4,993 units up for ballot across seven projects in six towns, translating to around an 8% increase in the number of units compared to the previous launch. (We…
Aug 30, 2022 · 16 min read · by Virginia Tanggono
#HDB#HDB BTO#Property News#Ang Mo Kio#august 2022 bto#Bukit Merah#Choa Chu Kang#jurong east#Tampines#woodlands#august 2022 hdb bto
---
---
Shortlist folder is empty
Search for listings to shortlist