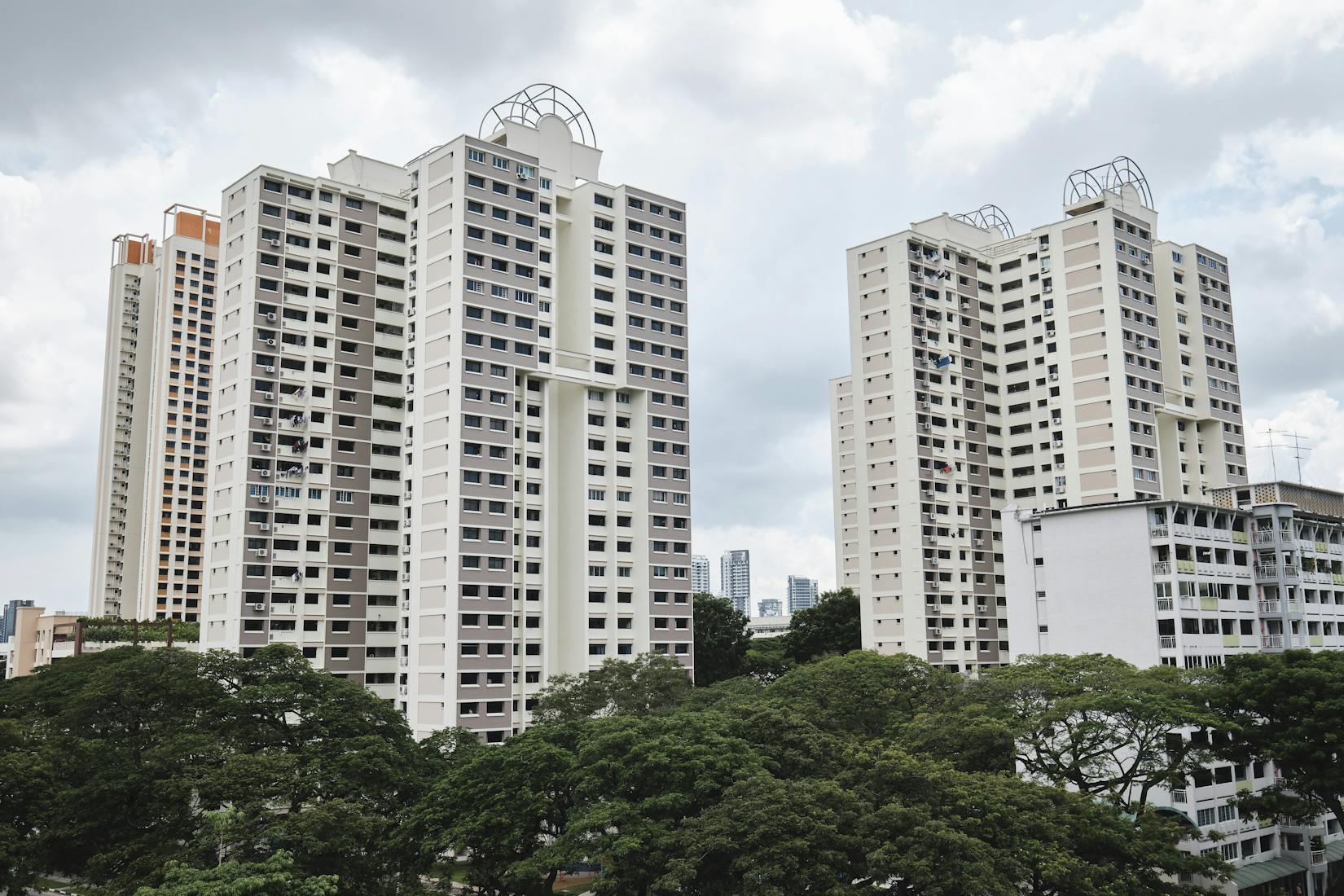 Welcome to
Toa Payoh HDB Estate
One of the first towns developed by HDB (Housing Development Board), Toa Payoh is a centrally located town that is home to 105,000* HDB residents. Popularly known for the Toa Payoh Central hub with multiple amenities centralised in the middle of the town, this idea was based on the Neighbourhood Principle where several neighbourhoods are grouped around a Town Centre that acts as a focal point for the entertainment and shopping needs of residents. This meant that Toa Payoh was the first self-sufficient HDB Town in Singapore!
With its long history, Toa Payoh has played host to prominent national events such as visits by Queen Elizabeth II as a standout event and is also home to Singapore's first ever MRT station. Foodies will love the abundance of top notch food places that are everywhere in Toa Payoh. Ask any foodie worth his salt about great zichar in Singapore, and Kelly Jie Seafood will definitely feature on his list. While queues are usually really long, the food is well-worth the wait and the must-try dish is the Crab Bee Hoon. We've heard countless rave reviews about the milky, flavourful broth that's been infused with the sweetness of the crab meat. If you have space for more, the Chilli Crab also comes highly recommended.
Search HDB listings in Toa Payoh
Explore streets in Toa Payoh
---
Featured HDB Projects in Toa Payoh
---
HDB flats for Sale in Toa Payoh
See all
---
HDB flats for Rent in Toa Payoh
See all
---
Find your home in Toa Payoh
Four sites in Balestier, Toa Payoh, Bedok and Jurong East to be cleared for housing: A closer look at what it's like living there
A few weeks ago, it was reported that four sites at Balestier, Toa Payoh, Bedok and Jurong East will be cleared to make way for housing. Marked as residential areas in the Urban Redevelopment Authority (URA) master plan, these sites can either be set aside for HDB flats or private housing.  HDB commented that more…
Mar 29, 2021 · 7 min read · by Virginia Tanggono
#Condo#Condo Stories & Insights#HDB#HDB Stories & Insights#Property News#balestier#Bedok#condo#former schools#hdb#housing#jurong east#land supply#Toa Payoh
May 2022 HDB BTO overview: Bukit Merah, Queenstown, Toa Payoh, Yishun and Jurong West
Update as of 27 May 2022: This article has been updated with more information released during the May 2022 HDB BTO launch.  Towards the run-up to the Feb 2022 HDB BTO launch, we weren't just anticipating the site plans, prices and names (will it contain "Parc" or "Residences"?) of the BTO projects. We were also…
Jun 11, 2022 · 13 min read · by Virginia Tanggono
#HDB#HDB BTO#Property News#Bukit Merah#jurong west#May 2022 BTO#Queenstown#Toa Payoh#Yishun updated
HDB May 2022 BTO launch-readiness: Try our 10-question quiz and see how ready you are!
The HDB May 2022 BTO season is upon us and it's highly likely HDB will announce the launch details anytime soon. If you need a refresher, check out our BTO overview or individual neighbourhood analyses for Bukit Merah, Queenstown, Toa Payoh, Jurong West and Yishun. They include video tours of the neighbourhoods as well! As…
May 11, 2022 · 1 min read · by 99.co
#HDB#HDB BTO#Property News#bto#Bukit Merah#jurong west#may 2022#Queenstown#quiz#Toa Payoh#Yishun
---
---
Shortlist folder is empty
Search for listings to shortlist