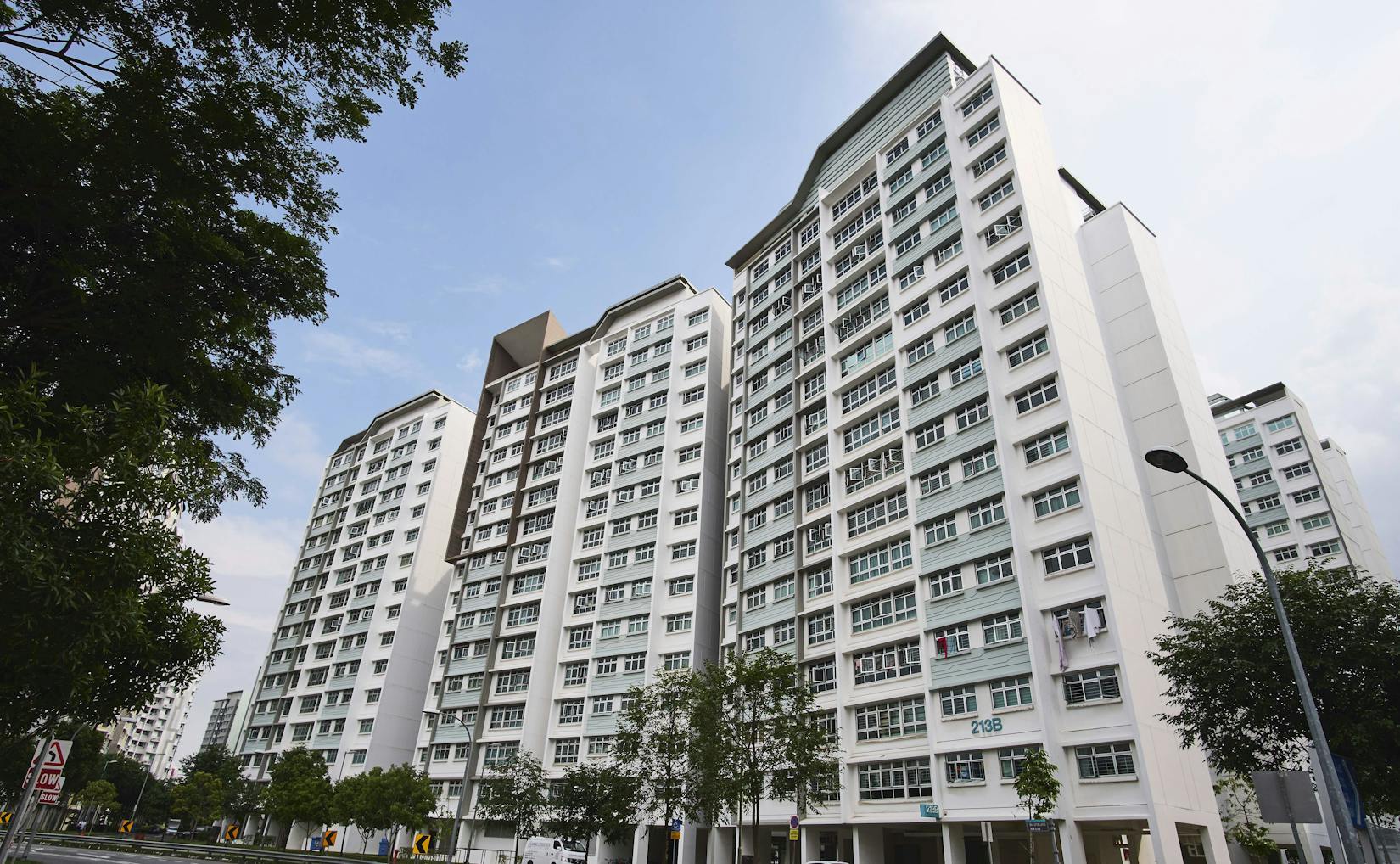 Welcome to
Punggol HDB Estate
Punggol has an estimated HDB resident population of 187,800 and we manage 49,909 flats in the town. These numbers are set to rise over the next few years as more developments take shape and new residents and young families move into the town.
The first eco-town in Singapore, Punggol is attracting the attention of young families for good reason. The hip new neighbourhood includes a HDB residential project that will be built with a strong focus on sustainable living through effective energy, water and waste management. The neighbourhood has amenities like the supermarket, fitness centre, even childcare centres and polyclinics located nearby Punggol HDB.
Apart from that, residents of Punggol get to enjoy the Punggol Waterway Park, located along Sentul Crescent. The paths make a good cycling or jogging route along both sides of the waterway.
Search HDB listings in Punggol
Explore streets in Punggol
---
Featured HDB Projects in Punggol
---
HDB flats for Sale in Punggol
See all
---
HDB flats for Rent in Punggol
See all
---
Find your home in Punggol
Family with 3 kids bought and overhauled HDB Executive Apartment (EA) in Punggol after forgoing condo option
When cybersecurity specialist Daren (now 39) got married, the couple moved into their first home – a 4-room BTO in Punggol. It was a nice location and they got their apartment within the budget they wanted then. However, as time passed, they became a family with three children – "4 kids with their toys, if…
Apr 07, 2022 · 11 min read · by Terence Ang
#HDB#HDB Stories & Insights#Home & Living#Interior Design & Renovation#Property News#bigger space#executive apartment#family of five#hdb executive flat#punggol
3 things worth noting about Feb 2021 HDB resale transactions, including the million-dollar flats
February 2021 was a notable month for HDB resale transactions, setting the record for the highest number of million-dollar flat transactions in a month with 23 flats.  At the same time, resale prices have increased for the eighth straight month, despite a drop in transactions. 2,165 resale transactions were made last month, which was actually…
Mar 17, 2021 · 5 min read · by Virginia Tanggono
#HDB#HDB Resale#Property News#ERA#HDB resale#mature estate#million dollar flats#non-mature estates#OrangeTee & Tie#PropNex#punggol#Sengkang
HDB sacks BTO building contractor, informs buyers of one-year delay
Updated 9 October 2021: Despite signing on a replacement contractor, Expand Construction, in October 2020, it seems buyers of delayed BTO project Waterway Sunrise II, may need to wait a little longer for their flat to be complete (by 6-9 months) – which is roughly between Q4 2022-Q1 2023. This is due to more pandemic-related…
Aug 27, 2020 · 4 min read · by Kyle Leung
#HDB#HDB BTO#Property News#bto delay#Covid-19#hdb#punggol
---
---
Shortlist folder is empty
Search for listings to shortlist