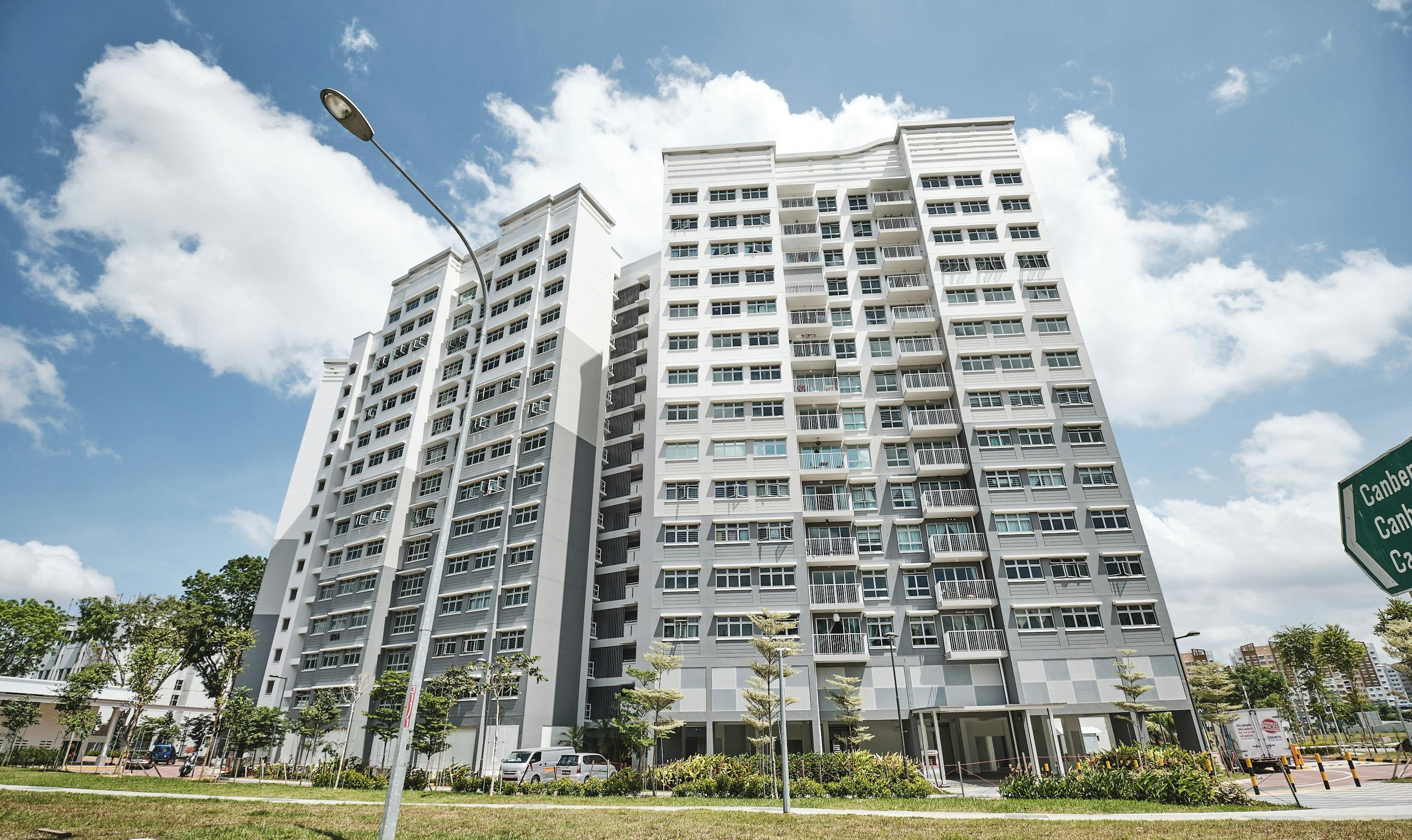 Welcome to
Sembawang HDB Estate
A residential town in the North Region of Singapore, Sembawang is one of the quieter neighbourhoods in the country with a breathtaking view of the open sea. An estimated 73,500 HDB residents call Sembawang home and currently, there are 26,834 flats in the town. This township plays much commercial importance as it is where the dockyard is, and where the country's shipping trade currently takes place.
You'll also find that there is a well-integrated public transportation system, both for the MRT and bus routes. If convenience isn't a good enough reason to pique your interest in Sembawang, perhaps the Sembawang Hot Springs – the only natural hot spring in Singapore, will be. Spend an afternoon soaking up the lavish hot springs while taking a well-deserved rest from the hustle and bustle of your everyday life.
Search HDB listings in Sembawang
Explore other streets in Sembawang
---
Featured HDB projects in Sembawang
---
HDB flats for Sale in Sembawang
See all
---
HDB flats for Rent in Sembawang
See all
---
Find your home in Sembawang
5 HDB towns have yet to record a S$1m flat sale. Which will be next to enter the million-dollar-flat club?
The number of million-dollar flat sales has been on an upward trend in the last couple of years, with 259 transactions recorded in 2021 and 369 transactions in 2022. As of 19 July 2023, 225 HDB resale flats have breached the million-dollar mark. More HDB resale flats in the suburbs were sold for at least…
Jul 19, 2023 · 11 min read · by Virginia Tanggono
#HDB#HDB Resale#HDB Stories & Insights#bukit panjang#Choa Chu Kang#HDB resale#jurong west#million dollar flats#sembawang#Sengkang#yahoosgfeed
Parc Canberra EC: 300m from Canberra MRT
Hoi Hup Sunway makes paradise-living a reality by offering an Aussie-inspired home a stone's throw from Canberra MRT. With the perfect hybrid property, it's possible to have your cake and eat it, too. Executive condominiums (ECs) have long been said to encompass the best of both worlds, combining the merits of both public and private…
Jan 06, 2020 · 4 min read · by Eliza Hamizah
#Condo#New Launch Condo#Property News#EC#executive condominium#hdb#parc canberra#sembawang
HDB Nov 2018 BTO Launch Analysis (Part 1): Sembawang, Sengkang, Yishun
Good news to all homeowners to be; the final HDB Built-to-Order (BTO) sales exercise of 2018 features a total of FIVE locations to choose from (there were only two locations in the previous exercise). The sites this time round are Sembawang, Sengkang, Yishun, Tampines and Tengah. In Part 1 of our analysis, we examine the…
Nov 12, 2018 · 7 min read · by Elizabeth Tan
#HDB#HDB BTO (Build-To-Order) in Singapore - Latest News & Updates#Property News#analysis#bto#hdb#sembawang#Sengkang#Yishun
---
---
Shortlist folder is empty
Search for listings to shortlist