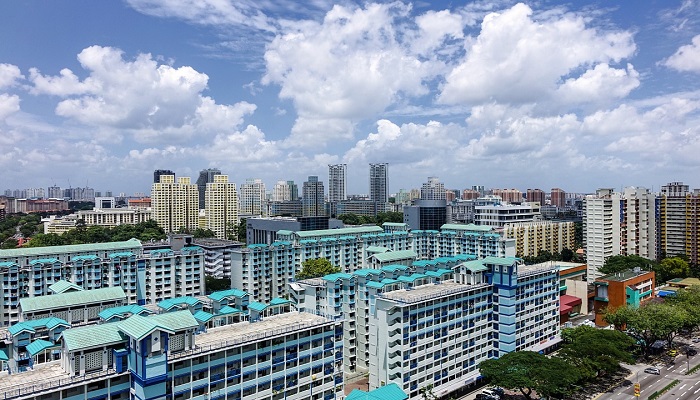 Property prices in Singapore have been on the decline in the last three years, but many forgot that before the decline, private home prices have surged some 60 percent since the 2008 – 2009 global financial crisis. The inflation has no doubt caused the government to step in, in the form of cooling measures. Those buying property in Singapore would be acquainted with new restrictions for home loans to limit the amount one can borrow.
So while prices have definitely come off in recent years with these measures in place, there remains a wide range of home prices, even within the public housing category. What's more, the price tag you see on property portals does not include all the other fees involved in a property purchase. So if you're buying property in Singapore , read on to find out what these extra costs are and how you can ensure that the home you want is affordable.
TDSR & MSR Fulfilment
The Total Debt Servicing Ratio (TDSR) regulation was introduced on June 29, 2013 to aid homebuyers to borrow within their means. The TDSR limits the home loan quantum by ensuring your monthly repayments for your total debts do not exceed 60 percent of your monthly income.
In order to ensure that you can afford your home loan, or to help you find the maximum amount you can afford for a property, buyers can use a TDSR calculator to help them. There are a number of such calculators provided by some of the banks here, such as those by DBS and UOB. You only need to key in some details, such as your annual income as well as outstanding debts to have a clearer idea of the maximum loan amount you can afford, the maximum property purchase price you can look at and the downpayment required.
If you are considering buying a HDB flat, you'd need to take into consideration the Mortgage Servicing Ratio (MSR), which caps the amount that may be spent on mortgage repayments to 30 percent of a borrower's gross monthly income. While the TDSR applies to all housing loans, the MSR applies only to loans for HDB flats and Executive Condominiums (ECs).
Let us illustrate the total amount you'd need to fork out for your property based on the following example:
Jenny and Brian are a 35-year old Singaporean couple drawing a combined monthly income of $10,000. They have accumulated about $180,000 in their CPF Ordinary accounts thus far. Based on these assumptions, these will be the types of properties and loan quantum they are eligible for:
| | | |
| --- | --- | --- |
| | HDB flat with HDB Loan | Any property with bank loan |
| Possible Property Purchase price | $519,417 | $584,344.00 |
| Downpayment required | $51,942.00 | $116,869.00 |
| Loan amount | $357,390.00 | $411,022.00 |
| Loan tenor | 20 years | 20 years |
| Mortgage Interest rate | 2.6% | 2.6% |
| Monthly instalment | $1,911 | $2,198 |
Upfront payments
HDB Flat with HDB Loan
Any Property with Bank Loan

CPF

Cash

CPF

Cash

Downpayment

$51,942.00

$0

$87,652.00

$29,217.00

Stamp and legal fees

$17,974.00

$0

$20,895.00

$0

CPF lump sum used for upfront payment

$110,085.00

–

$56,453.00

–

CPF OA balance

$0

–

$15,000.00

–
There are a few things home-buyers need to take note of from the above tables.
Other than ensuring you fulfil the TDSR and MSR limits, you will need to check the amount of funds you have in your CPF OA and cash to make sure you can service the upfront payments. The 20 percent upfront payment for private properties is often stated as the main barrier for those deciding between getting a resale HDB and a private condominium.
Many property buyers may also fail to take into account the amount needed for stamp fees and legal fees. Buyer stamp duties work out to be around 4 percent of your home price, stamping for mortgage agreement will be up to $500, there is also a stamp duty for taking up the home loan at a maximum $500, as well as some other fees such as bank processing fees and legal disbursement fees which can add an extra few hundred dollars.
Cost of Borrowing
In the above example, we have used the standard HDB Concessionary loan interest rates to keep the comparison consistent, but it should be noted that borrowing fees can actually add up to a substantial amount, depending on the type of bank loan you choose.
As of the current market situation, bank loans are generally providing lower interest rates as compared to the HDB loan rates. Many Singaporeans cite the reasons for choosing the more expensive HDB loan as being able to borrow up to 90 percent Loan-to-value, thus having to fork out 10 percent less of the downpayment amount as compared to a bank loan.
But in the long term, the extra borrowing cost you pay may make you think twice about a HDB loan if you can afford the 20 percent downpayment upfront.
Let us continue with the above example and make a comparison between how much you will pay with 2 different home loans:
| | | |
| --- | --- | --- |
| | HDB loan at 2.6% interest | Bank loan at 2% interest |
| Possible Property Purchase price | $584,344.00 | $584,344.00 |
| Loan amount | $411,022.00 | $411,022.00 |
| Loan tenor | 20 years | 20 years |
| Mortgage Interest rate | 2.6% | 2% |
| Monthly instalment | $2,198 | $2,079.29 |
| Total Interest paid | $116,521 | $88,008 |
Although the monthly repayment difference may seem to be a small amount at just $120, over the entire home tenure of 20 years, the extra interest payments you will make is $28,513.
Renovation & Furnishings
One of the most exciting aspects of buying property in Singapore is that you get to renovate and decorate it reflect your personality.. What most home-buyers do not take into consideration is that they can be more expensive than they seem, even if you are going for a minimalist look. This is considering your bank account might be pretty empty now if you have used up some of your cash for paying down your home's downpayment.
Renovation costs are expected to be substantially higher if you are getting an older apartment or resale, and it is not uncommon to hear home-owners spending up to $100,000 to renovate their place. But to keep things realistic, we would estimate that most HDB apartments would require an average cost of about $50,000 – $70,000 for renovation work.
This is of course excluding the cost of furnishing, which can add up a couple of thousands more. The good news is that you can always buy the essential furnishing items and slowly add on as you build up your savings again.
But for a rough guide, we've provided you with some numbers below for the cost of furnishing:
Living room – $5,000
Dining room – $3,000
Study – $1,500
Kitchen – $4,500
2 Toilets – $3,200
2 Bedrooms – $8,000
Estimated total cost – $25,200
When making estimates for a property purchase, home-buyers need to take into consideration the extra costs involved other than the stated property price.
Because all these can add up significantly, home owners need to consider the amount of upfront cash and CPF money they have to ensure that they can finance their property loan comfortably in the long term.