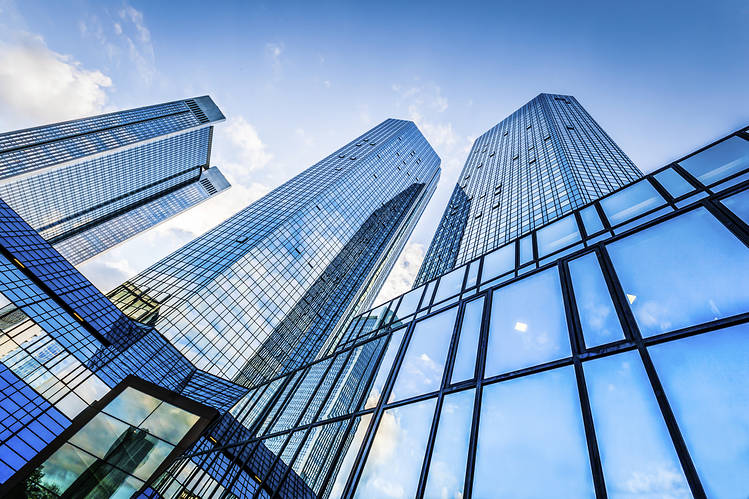 The Singapore residential property market has been on the decline in the last three years, but that doesn't mean investors have stopped looking for opportunities to tap into. In fact, thanks to the drop in property prices, those who are confident in the country's economy have been snapping up properties. There have also been those who have diversified their portfolio. While investing in properties have proven to be rather lucrative in the past, it is no longer a "sure-win" bet. As a result, investors have increasingly looked for alternative ways, such as REITs to grow their capital. But are the returns using these two methods the same?
Traditional way of investing in property
The conventional method of property investment is to buy a property, rent it out and/or wait at least 5 to 10 years for capital appreciation before selling it. That's physical property investing presented in a very simplistic manner. But to do this, you need deep pockets to foot the down payment, watch the interest rates on your mortgage loans, and of course, there is a risk that the market can go down and you need to wait it out to sell your property at the price you want.
Using REITs to invest in Property
Luckily, for those who do not have a 5 or 6-figure sum ready to pay up for a property's down payment, you can still invest in property through REITs. REITs, or Real Estate Investment Trusts, allow individual investors to access real property assets through trusts managed professionally by REIT managers. They trade pretty much like shares –  which means that REITs are a lot more liquid as compared to buying actual property. Their most attractive feature is that they pay steady dividends. This is because the REITs market is very much regulated and REITs here are required to distribute at least 90% of their taxable income each year in order to be tax-exempt. Hence the fat dividends attracting many investors.
Comparing REITs And Real Property
Both REITs and buying an investment property are legitimate ways of investing in the property market, but both has its own advantages and risks. Let us look at some of these and what you need to consider before deciding which one suits you best.
    

Initial Capital
For those looking to buy a physical property, the initial capital required presents one of the biggest hurdles. Singapore's property is considered one of the most expensive in the world and with the 20 percent downpayment required, that means you'll need to have $200,000 ready to pay for a condominium that costs $1 million dollars. Putting such a huge amount of capital for investment may not be feasible for retail investors on a tight budget.
In contrast, trading REITs requires only a few hundred dollars to start. Depending on the price of the REITs, the minimum amount you need to buy is 100 shares, which costs around $300 (excluding fees) for a REIT (assuming it is priced at $3 each). This amount is more achievable for most investors and great for those who are new to investing.
For investors, this is also a good way to buy in and out of real estate without being hindered by Buyer Stamp Duties. With the recent cooling measures by the government, REITs are a good way to circumvent owning multiple properties or investing in real estate in Singapore.
    

Risks
Although both vehicles are investing in the same sector, there are different risks involved. REITs (similar to stocks) are more susceptible to market risks, while physical property prices are more sensitive to changes in government regulation. For instance, the current decline in the property market is considered a direct impact from the implementation of cooling measures by the government.
Holding physical property also means you need to ensure that you have enough money to keep servicing your mortgage loan, or you risk losing your property. Buying REITs only require a one-time purchase, after which you only need to monitor prices periodically to ensure you can sell them at your desired price.
    

Investment Horizon
Individual investors would need to consider their investment horizon when it comes to these two different ways of property investment. Selling your property before 5 years of purchase (for private condos) will incur Seller Stamp Duty, which will eat into any potential profits gained from the sale of your property. Most investors who buy investment property typically cash out between 5 to 10 years of their purchase. This is to ensure they have enough time to reap the rewards of capital appreciation.
On the other hand, those who invest in REITs can choose to exit their investment within a much shorter time. In fact, the prices of REITs can increase with market conditions even if the property sector is in general decline. Thus, if you prefer to invest for a shorter period and prefer a more liquid investment with which you can exit quickly, REITs will be a more suitable investment for you.
    

Diversification
There are many different REITs listed on the Singapore Exchange (SGX) and each REIT may focus on different property sector – hospitality, office, residential and retail. Compared to buying a physical property, REITs give investors more choices in terms of the individual real estate sectors and can provide diversification to their investment portfolio.
Comparing Returns
There is a need to emphasize that comparing real estate investment via REIT and owning a property is not comparing apples to apples. Why? While most property investors would probably buy a residential property, those who buy REITs are most likely vested in other real estate sectors such as retail, industrial and office. The risks involved in these sub-sectors are different, and so are the returns. But let us have an indicative look of the returns of REITs and actual property of any investment made in Jan 1, 2011 in both asset classes after 5 years.
2011
2012
2013
2014
2015
2016*

Actual Property

5.89%

8.83%

10.0%

5.60%

1.72%

0.05%

REITs

-11.98%

17.26%

6.14%

17.58%

2.60%

11.50%
*Data for 2016 collected as of Q2. Actual Property Returns calculated using the Singapore Real Estate Index taken from URA and Department of Statistics. REITs Returns calculated by benchmarking the SGX S-REIT 20 Index taken from SGX. Returns shown are representative on your overall loss/gain if you held your initial investment made on Jan 1, 2011.
Looking at the data above, REITs are able to produce much larger returns in comparison to actual property. However, this data set does not take into account the added risk and volatility there is when investing in REITs. As a financial instrument, REITs allow a lot more liquidity. This is extremely important if you are a savvy investor that thinks timing the market is your greatest strength. In addition, given the low initial capital outlay needed to invest in REITs the barrier of entry to start investing is a lot lower. On the other hand, investing in actual property gives you ownership control, tax advantages and leverage in the form of your mortgage. Both are options worth considering depending on risk appetite and knowledge of the real estate market.
Choosing a Broker
For those who are interested to start investing in REITs, look for a broker that is MAS-licensed and provides a user-friendly platform that allows you to track price movements and send alerts during news events. Look out for brokers that offer low trading fees as well. These costs can easily eat into your profits.
For the savvy investor, you can consider investing in REITs through CFDs (Contracts for Difference). One advantage of using CFDs is that you can trade in both directions – short or long – depending on your view. This gives you the flexibility to trade even when the general market is in decline. One such broker is IG who have developed a great platform to trade REIT CFDs. To start your REITs investing journey, find out more about IG here.
This article was sponsored by IG, the world's No.1 CFD provider (by revenue excluding FX, 2015). All views expressed in the article are the independent opinion of 99.co.