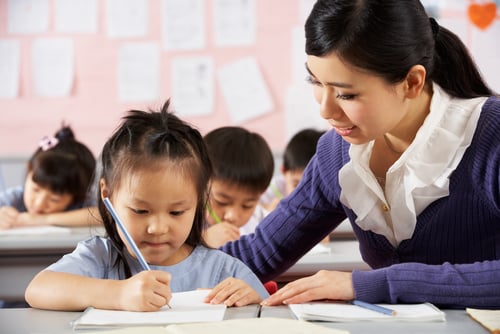 New parents will understand the responsibility of caring for their child immediately after birth. In the infant's first year, the primary concern will be about the child's health. In the two to three years that follow, attention will shift to the toddler's cognitive, social and emotional development. Once the child hits 4 ½ to five years of age, parents will start to worry about their primary school education and which school to enroll in.
This is where the stress begins.
The struggles of getting your child into primary school
If the child does not have siblings, or both parents are not affiliated with a certain primary school of choice, chances are the distance he/she lives from said school will play an important role during the annual enrolment exercise. Choosing a home within 1km of a popular primary school can be vital in ensuring that the child has a better chance of winning the education ballot during Primary One registration.
Under current regulations, homeowners who live within 1km from a school will be given priority during the primary school registration exercise.  Moreover, as of 2015, there is a minimum stay requirement for parents who want their children to gain priority admission to schools based on distance – they'll need to live in the property for 30 months by the start of the registration exercise.
(We've previously written about how Primary One registration works here)
Selecting the right primary school for your child
Now, while the Ministry of Education (MOE) wants us to believe that "every school is a good school", in reality, there is a natural desire for Singaporean parents to enroll their children in reputable primary schools.
Call it elitist or the result of a kiasu mentality, there will always be certain primary schools that will receive more applicants than places available. This is because of their supposed prestige, affinity to produce top-scoring students or simply receive more financial support to inculcate a holistic education.
On the other hand, there are also parents who choose to eschew traditional favourites and opt to enter their children in neighbourhood schools instead. Reasons for this decision range from avoiding unnecessary stress during balloting to wanting their child to grow up in a less competitive environment.
With this in mind, we've selected a variety of properties you can choose from if you're in the market for a property close to a school you prefer your child to enter:
Perennial favourites
Although MOE has done away with the ranking system for primary schools based on their highest, lowest, and overall PSLE results, resourceful parents have managed to compile an unofficial list of schools based on past performance.
With a consistent history of producing top-scoring students, these schools have often seen an overwhelming response from parents come time for primary one registration. Maybe it is the anticipation that their child will be nurtured to become scholars or to give them a head start over their counterparts we can't say for sure, but entry is highly coveted and parents will (literally) do whatever it takes to guarantee their child occupies a spot.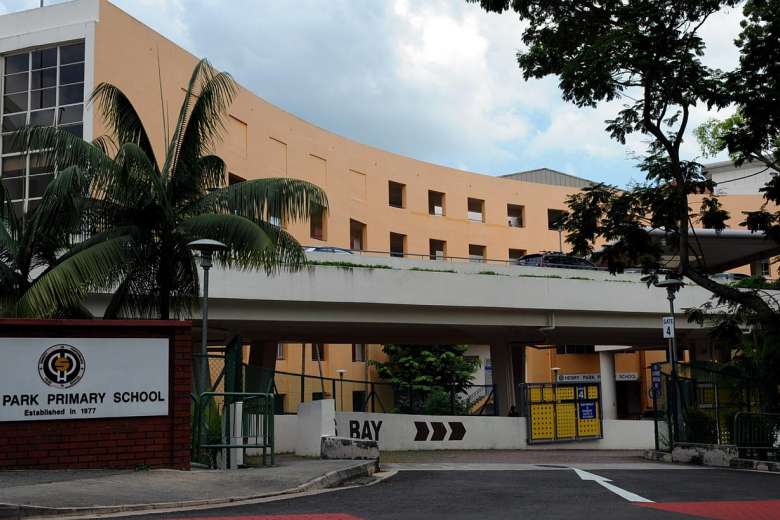 Interestingly, a number of these top-performing (and therefore popular) schools are centred in the Bukit Timah – Holland area, such as Nanyang Primary School, Henry Park Primary School and Raffles Girls' Primary School. Properties around this area do not come cheap as they are in District 10 – otherwise known as being a rather atas area.
Nevertheless, if you do feel that it is worth the gamble to invest a good portion of your income on your child's education, completed freehold condos in the area average between $1,520 – $2,134 psf while leasehold ones average between $1,328 – $1,557 psf.
Some note-worthy properties that are within 1km of the mentioned schools are:
(Click on the school name to reveal the full list of completed condos around the area)
Single sex schools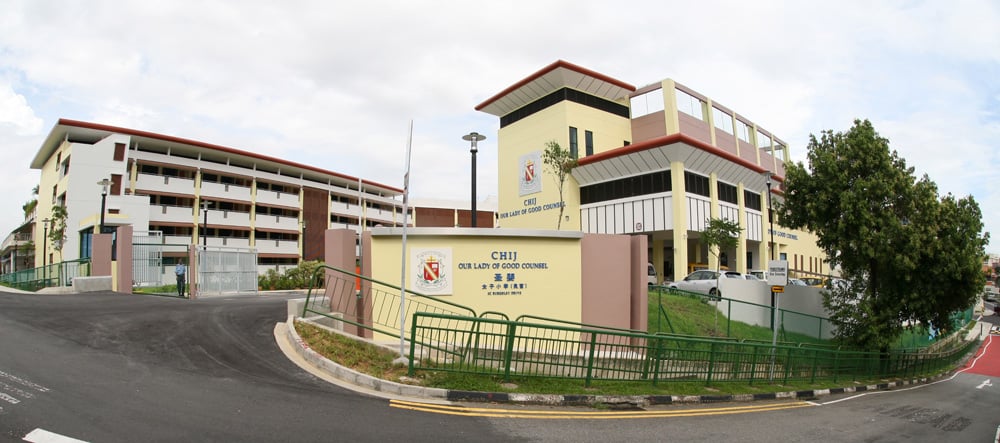 If you or your spouse (or both) came from a single sex school, then it is likely that you will want your child to be enrolled in one to "maintain the tradition" (so to speak). The trend is more prevalent than you think – a fair majority of the ladies you'd know would have come from an IJ or MG school.  Same for the boys, where a good percentage of them would be alumni of the many Catholic schools across the island.
Here are some of our property recommendations if you are venturing down this route:
Girls' Schools
Paya Lebar Methodist Girls School
Boys' Schools
Government-aided schools
Parents who are registering their children into primary school for the first time would be confused by the categorization of government and government-aided schools. What differentiates both these types of schools is the level of operational autonomy they have – government schools adhere strictly to MOE guidelines whereas government-aided ones can choose to modify these rules in accordance to their needs.
If you are searching for properties near government-aided schools, we've come up with some suggestions:
Try out our new search tool which allows you to find a property near a primary school with ease!