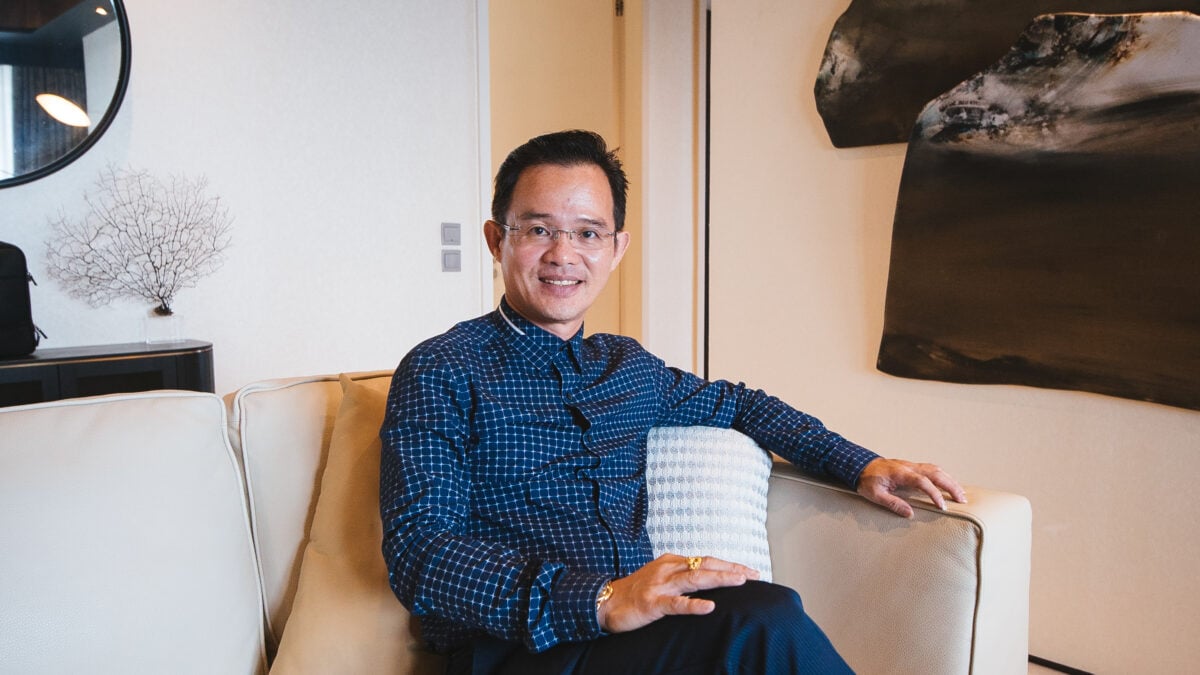 Ever wondered what it is like being a property agent?
In this new series entitled Agent Success Stories, we sit down with agency leaders to find out their side of the story. From their humble beginnings to the challenges they have faced on the road to success, we learn that a career in the real estate industry is one filled with boundless opportunities – if you know where to look.
An Associate Branch Director of The Luxury Team (Propnex), Harry Zeng has more than 10 years experience in the real estate industry. Also known for being an effective tagger, he motivates and imparts valuable knowledge to agents at PNG's popular bootcamp.
The 99.co team sits down with Harry to learn more about his practices and how he plans to groom new agents who desire to make a breakthrough in the luxury property market.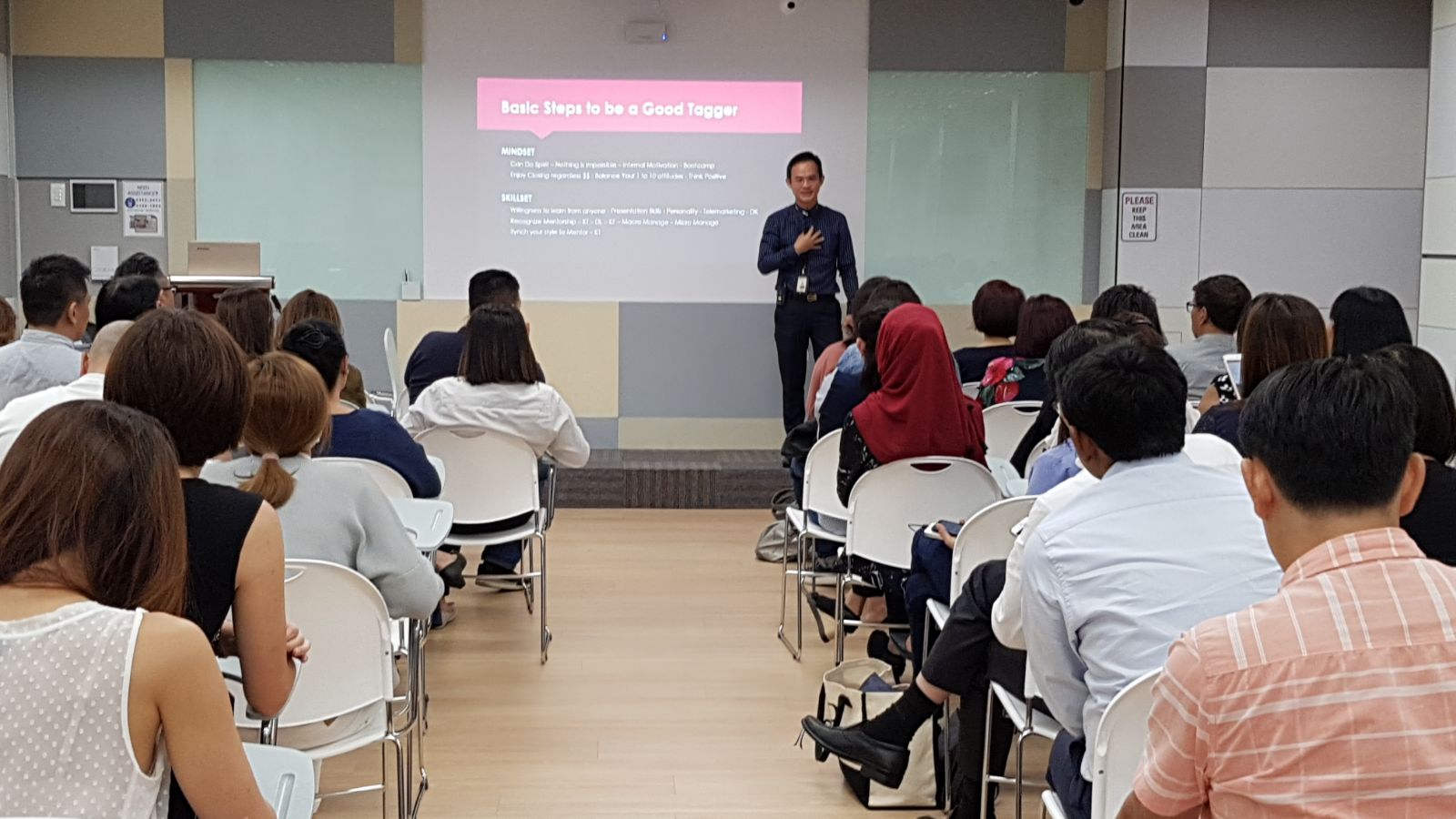 Why did you decide to join the real estate industry?
I started working in a bank since my university days back in Indonesia. Eventually I found myself at a crossroads. I had to choose between being a private banker which I loved, or a manager of a sales team. Due to practical reasons and having an interest in building a sales mindset, I chose to do sales which I've always liked. Back in the day, we sold products and systems to banks.
In 1997, due to the financial crisis, my boss – knowing I had a background in banking – sent me to Singapore to be part of their operations here until 2006. That year, I initiated a discussion with my wife and shared with her that my passion lies in real estate and investment. My goal was to be a professional property agent who could advise consumers on the best property to buy. I believe that the individual who knows best is not the developer, not the seller, not the buyer or even the bulk purchaser – it's the property agent. The agent is the first to know of and identify a good deal – the one who spots the best value.
How was it like when you first started out as an agent?
I worked as a property agent part-time for one year with the blessings of my boss then. At that time, I was with an international property firm. Things were fast and simple. Most of my clients were from Indonesia. When a client called me, I'd pick them up at the airport and we would view properties straight away. I remember that in my first week, I closed $1 million worth of sales with commission $10,000. I was so happy!
Having come from Indonesia, I didn't know many clients in Singapore. I was assigned to work on the project 11 Amber in District 15. Everyone chipped in $500 and we put out advertisements. In the first month, we did not close a single deal. I forked out another $500 and persevered. By the sixth month, I clocked more than 80 viewings for 2 particular stacks. I knew those two stacks at the back of my hand, and finally closed a deal with a co-broking agent. I single-handedly sold more than 50% of units available and subsale compared to all of JMA by the time we finished our duties.
That built my confidence but at the back of my mind, I was worried about falling into complacency.
How did you make sure you constantly remain at the top of your game?
When property cooling measures started, it was hard to find a value buy in Singapore, so I dabbled in the Malaysian property market. Eventually when the Singapore property market started to emerge, especially in CCR, I decided to focus on Luxury property. Changing direction, I wanted to join a team with a positive environment so in 2015, I joined PNG in PropNex Realty. Their trademark bootcamp changed my life! Because the energy I took away from the camp was so positive, I was very confident about making presentations to my clients. Even before I completed the move over, I managed to close a deal.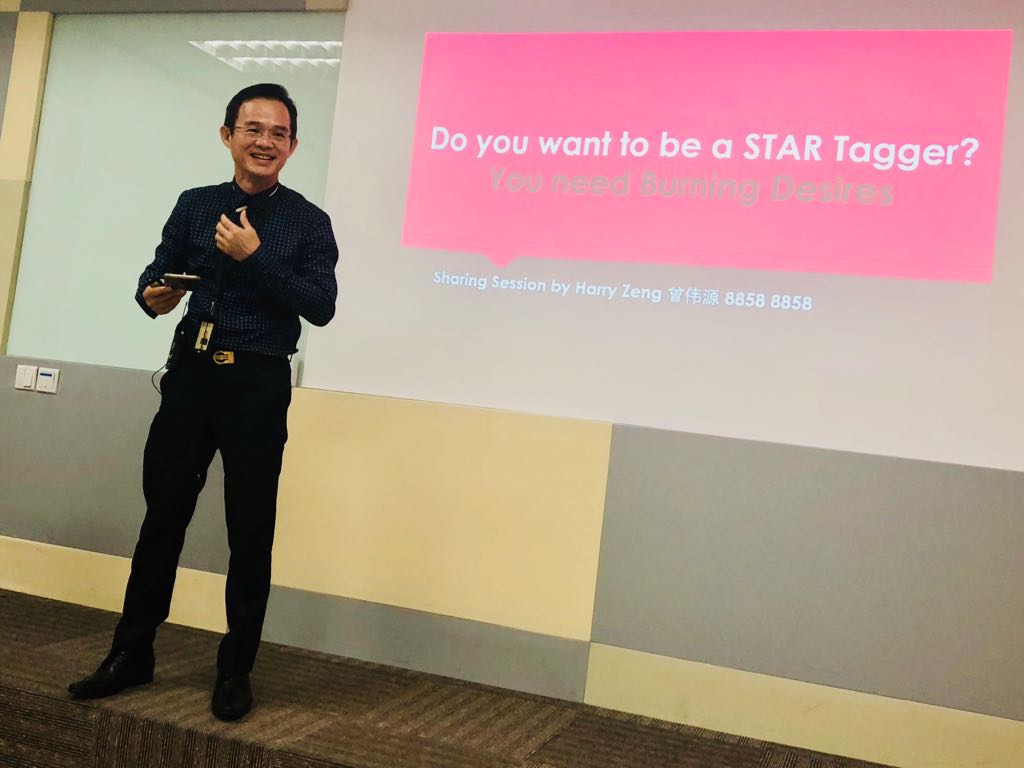 I was convinced I could do things differently now and wanted to challenge myself by joining the The Luxury Team (PropNex). The only problem was, I didn't have any experience. Before my foray into the luxury market, I've never fielded any property in Orchard.
How did you navigate these new waters in the luxury property market?
In Takashimaya, we put money down to rent a space for a road show and market few projects. One of them was OUE Twin Peaks. We were in our earlier months when someone from the developer side witnessed our diligent work. They met with our team leader Dominic Lee and we officially took on the project. Our lives changed from that point!
The Luxury Team went on to sell more than 200 units. I personally sold 46 units. That's almost 25 per cent! They were not all direct buyer sales, of course, as mainly were through tagging. For me it's not about the money, it's about the closing. Every closing counts. That's why I deliver a very different results.
CDL started to notice the sterling performance of The Luxury Team, and we went on to market Gramercy Park. I closed 12 units including the first penthouse. After that we moved on to Martin Modern where I took on the challenge as Group Leader and closed another 20 units. Today I take on yet another challenge as Project IC for 120 Grange.
I bring to the table the mindset not of a traditional property agent, but that of a property investor. Whenever there's a good deal, I take it upon myself to be the first to know which stack and which unit is the best buy. I'm a Tagger and a good closer, always trying to get the most out of the deal. I'll help all agents to get a better solution whenever their buyer face obstacles before closing. Whenever there is an opportunity, I may even propose multiple units purchase to maximise deals.
What's the most important thing you're focusing on now?
Building my team of high-end taggers and closers who will gain experience in projects in the Core Central Region – this is my first priority. In every trade or business, there's a secret to success. There's something they're doing that other people are not. I would like to prove and share with you these steps to success; to share techniques and tips through training, to inspire agents to apply them and double what they have now.

I will reframe their thought processes and enable them to put themselves in the shoes of the investors. At PNG's bootcamp where I'm a facilitator and my trademark training cum sharing, I often reframe the way agents view what they are capable of. I penetrate their limiting belief, restore their confidence and awaken the Champion in them. I impart skills on how to suss out the best in each and every property development. The moment new property agents get the idea on how to think and get things done, they'll be able to excel in any project be it as a champion closer or tagger.
I would like to impart my foresight and knowledge to a close-knit team so that I can make a difference. A lot of times, it's the positive and high energy level of teams that determines their success.
Reflecting on this journey, what are you most grateful for?
The people I would like to acknowledge are leaders Kelvin Fong, Dominic Lee and Kelvin Thong who all mentored me. Without Kelvin Thong, I will not be in PNG. He brought me in after seeing how I closed a deal involving 10 units over the phone with an Indonesian client. He too exudes positive energy which attracted me to PNG. Together with Dominic, they set me off on the right path from the get-go.
In the very first three months when I was PNG, Kelvin Fong took the initiative to text me and advise on my social media postings. Despite being very busy and managing a team of more than 3000 agents, he took the time to guide me, for which I am very grateful.
Because of all the guidance and inspiration I've received, I am now ready to create a ripple effect of my own. I am galvanised to take on the role of a positive mentor and motivator to empower property agents who join my team, leading them to the next level of success in their property careers!
My Motto : Success is a Choice!