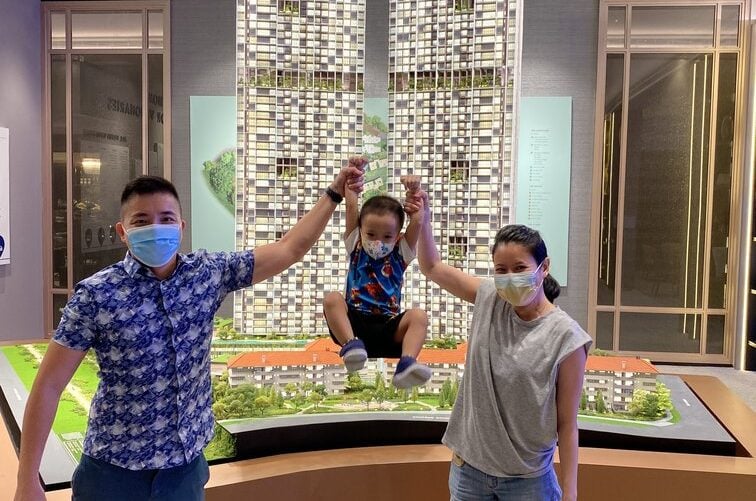 For 32-year-old Adrian Koh, joining the property industry at the tender age of 23 was always on the cards. His father was heavily involved in the property industry, and Adrian would often tag along with him while he plied his trade.
Somewhere along the way, young Adrian must have picked up his father's passion for real estate and learned a thing or two, as within his first three months after the completion of National Service (NS), he had achieved multiple successful closings. However, it was his first closing, albeit that of a simple rental, that motivated Adrian to plunge into the world of real estate and never look back.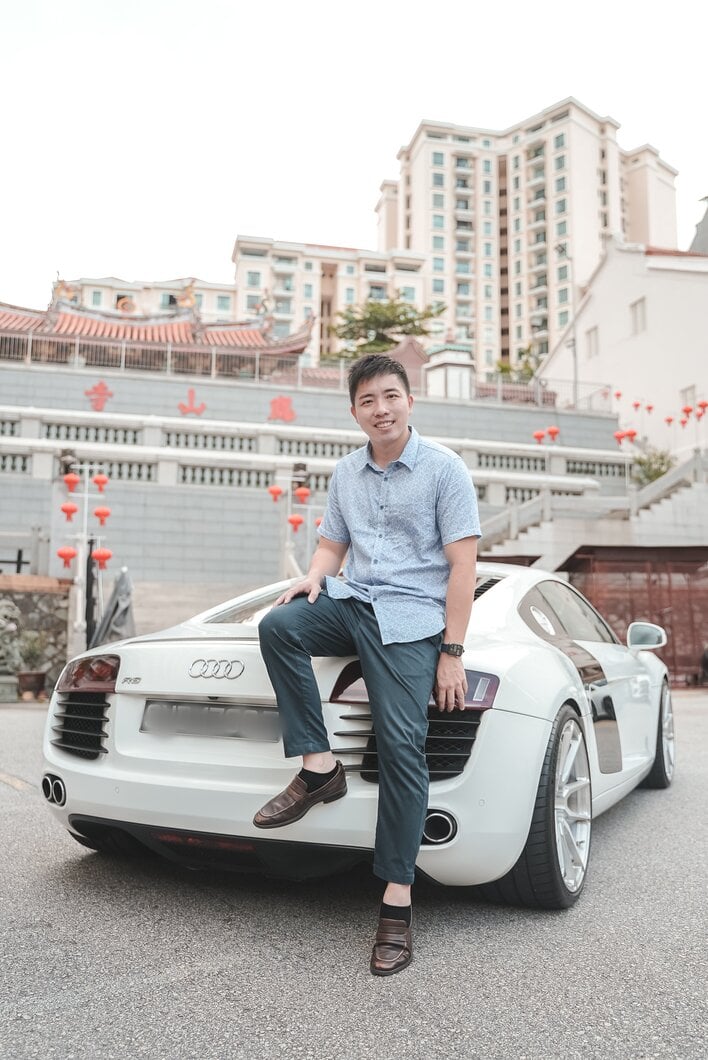 Starting from square one
Observing how existing technology has made it so much easier for clients to do their research – such as when to make decisions on which units, which developments to choose from, and the optimal times to buy or sell – the beginning of Adrian's journey was one marked by grit and hustle.
Before PDPA restrictions had set in, Adrian would spend long nights in his office making cold calls to expand his clientele. On top of cold calls, he would station himself at condominiums from 9am to 9pm daily, approaching residents with the hope that they were looking to sell or rent their property.
Eventually, Adrian decided to push himself out of his comfort zone by making an agency switch to PropNex, where he was pushed even further to expand his knowledge and never become complacent.

Facing a struggle over his first home
For his first home, Adrian bought a resale HDB in the city area. Being less savvy then, he was puzzled over why it struggled to appreciate in value. Hence, Adrian dived deep into research and realised what actually allows a property to have capital gain and minimal risk. With this, he started sharing his knowledge with his clients and family. Since then, many of them achieved positive results from his valuable research and advice.
Today Adrian owns two condominium units in the RCR region.
Rebranding himself to his clients
At the start, he struggled to establish a unique identity that he could be proud of, especially in his first year when he found himself focusing too much on rentals. With 102 rentals that year alone, he realised he needed to rebrand himself when clients mistook his portfolio as one of rentals-only.
He got his big break from joining PropNex after someone he met served him the harsh truth that he was too complacent. This much-needed wake-up call spurred him to brush up on his expertise as part of PropNex and boost his knowledge in the real estate market.
That turned out to be Adrian's best decision, as his strategy of knowledge-based consultancy has led him to achieve accolades such as 8-time consecutive Platinum Awards, PropNex Millionaire 2020, and 2021.
He has also placed 7th out of 10,000 agents in performance rankings – a testament to his competence and commitment to the specialised services he is able to offer his clients.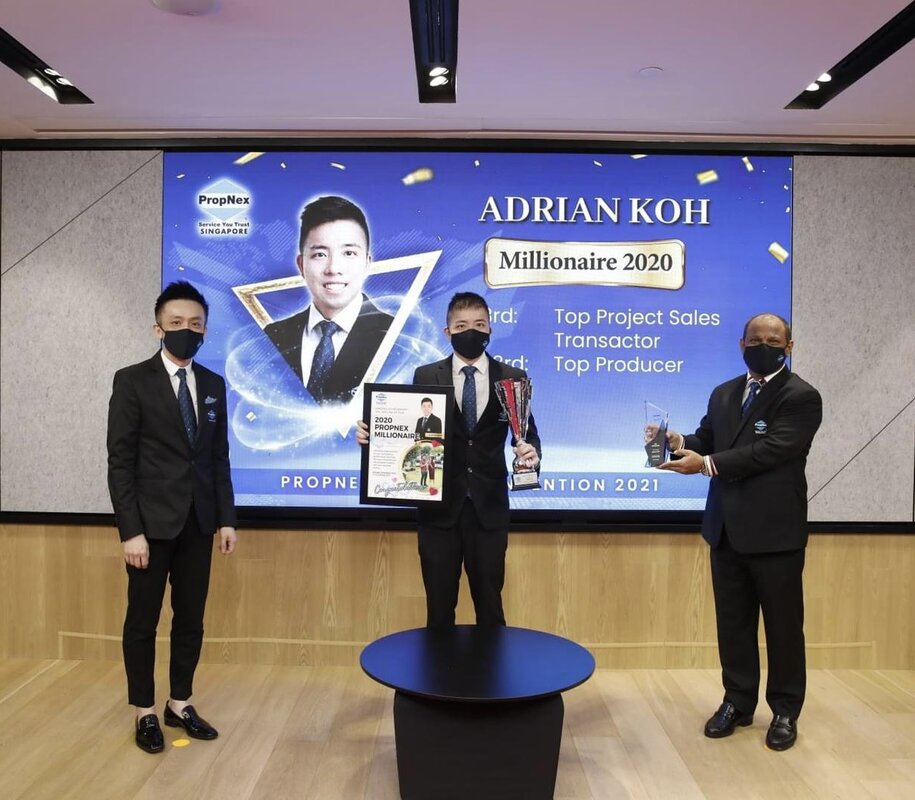 He also attracted more than 60 agents to board his team (Adrian Koh Division) so that they can also help their clients and friends make the best and most well-informed decisions for their Real Estate Journey.
Going above and beyond for his clients
Indeed, having established a firm sense of credibility amongst his clients has been one of his greatest assets. Through word-of-mouth, prospective clients flock to him for his in-depth and rigorous investment knowledge.
Knowing the right time to sell, exit, and purchase additional property are but a few of the areas of expertise that he lends to clients looking for the right person to manage their portfolios via investment rentals and sourcing good buys in the market.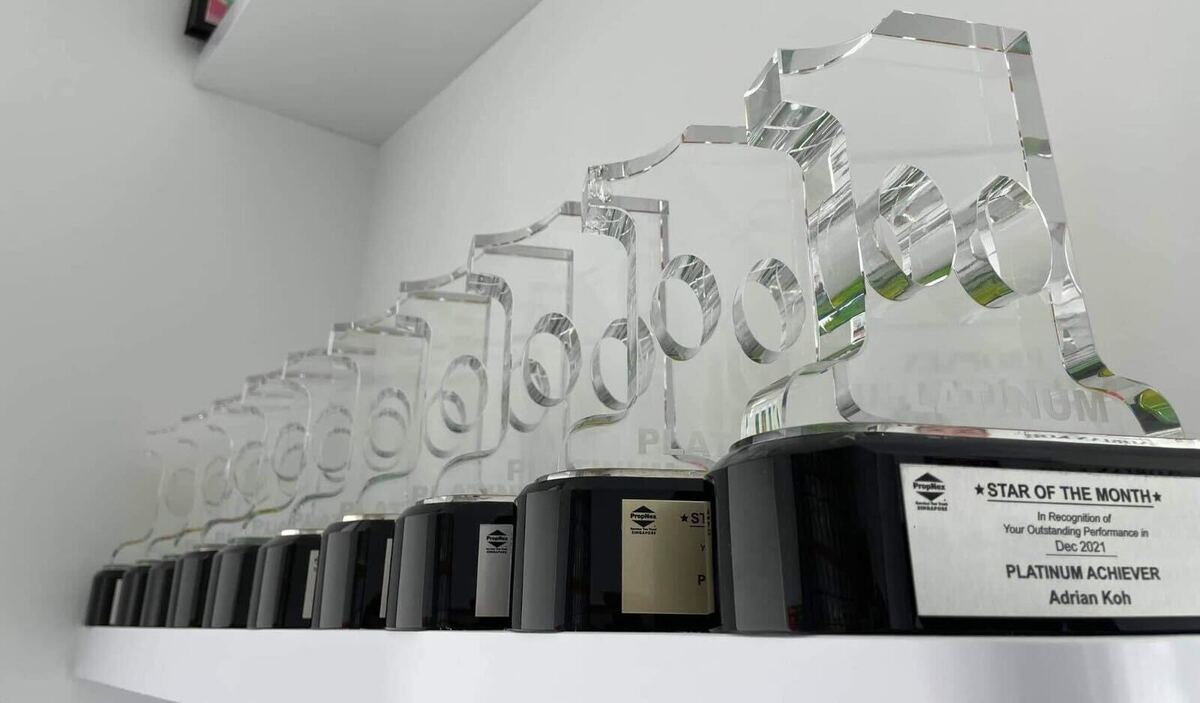 Apart from the specialised knowledge he brings to the table, Adrian has also developed a methodical client-centric approach to his larger sales strategy. For one, Adrian makes it a point to understand his clients' needs, lifestyles, and retirement goals in order to tailor the right plans for them and their families.
He asserts that whether or not clients choose to buy is not as important to him as helping them make the right and beneficial choice, as well as achieving the best retirement outcomes.
Being a property consultant and life planner
In one of his recent cases, Adrian recounted how he steered a couple away from purchasing a resale HDB unit they were looking at because he felt that the overinflation of asset prices due to COV made it a poor time to do so. He explained to them that buying at the wrong time may result in future losses when the asset is unable to fetch equivalent prices.
On the flip side, Adrian has also pushed for clients to build their assets where possible, including private residential options for those with the means to do so. As part of his regular practice, Adrian always introduces the options available to clients based on their various needs and goals.
In cases where clients have the means to do so, Adrian has encouraged many to invest in property as a stepping stone to upgrade their asset portfolios in the long-term. Being a firm believer that patience is necessary when playing the game of property management, he has continuously provided guidance and has never once failed to show up for his clients.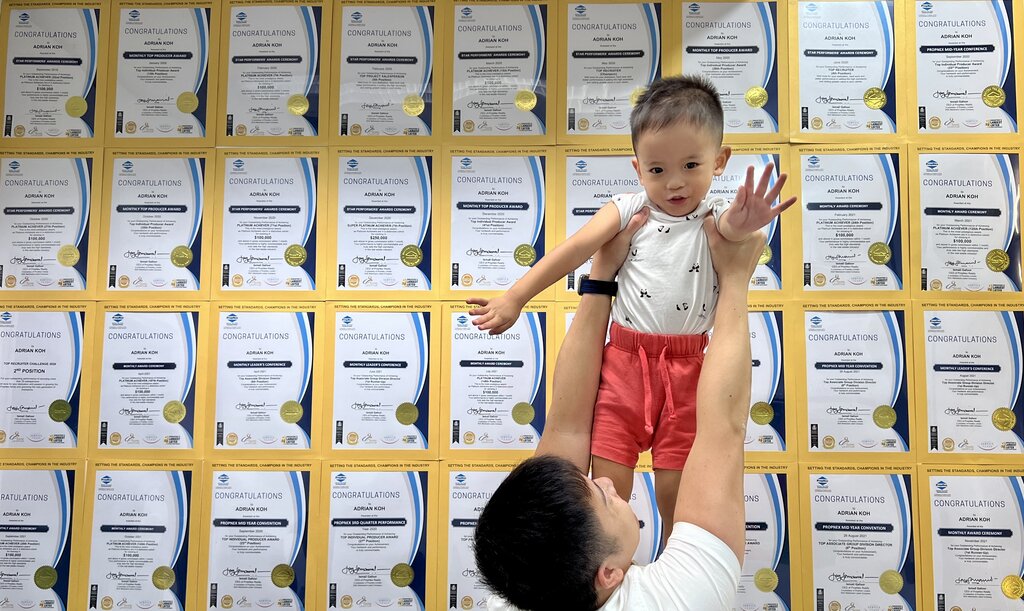 Not one to hoard the knowledge he painstakingly accumulates, Adrian has gained the trust and confidence of his clients from his willingness to share what he knows so that they may gain from it.
Not content with simply performing buy, sell, and rent functions, he has tripled his income from adopting a new mentality – one where value is created for his clients in the form of specialist knowledge on market trends and insights. An example of how he does so is in creating e-books for his clients providing valuable insight on areas such as timing the market cycle, and being able to anticipate if prices will go up or down in present market conditions.
Constantly on the lookout for innovative new methods to value-add to his clients, he proudly recounts how he helped a client who had been struggling to make a sale on their property for a year. Dissatisfied with the offers he had received, he enlisted Adrian's help and in the short span of two weeks, successfully sold his property off the market at $1.75m against previous offers of $1.5m.
Making a change one day at a time
Today, Adrian fields regular calls from clients seeking his advice on how best to manage their property assets and investments, a far cry from his days of being stuck in the rudimentary business of buying and selling.
Noting how he has come a long way from the early stages of his career, he expresses gratitude to his wife Sharon, and son Oliver, for the care and motivation they provided him all these years. Not neglecting the impact that leaders in the industry have had for him as well, Adrian highlights the vital role that his mentors Kelvin Fong, Marcus Luah, and Freddie Xu had in shaping his drive and work ethic.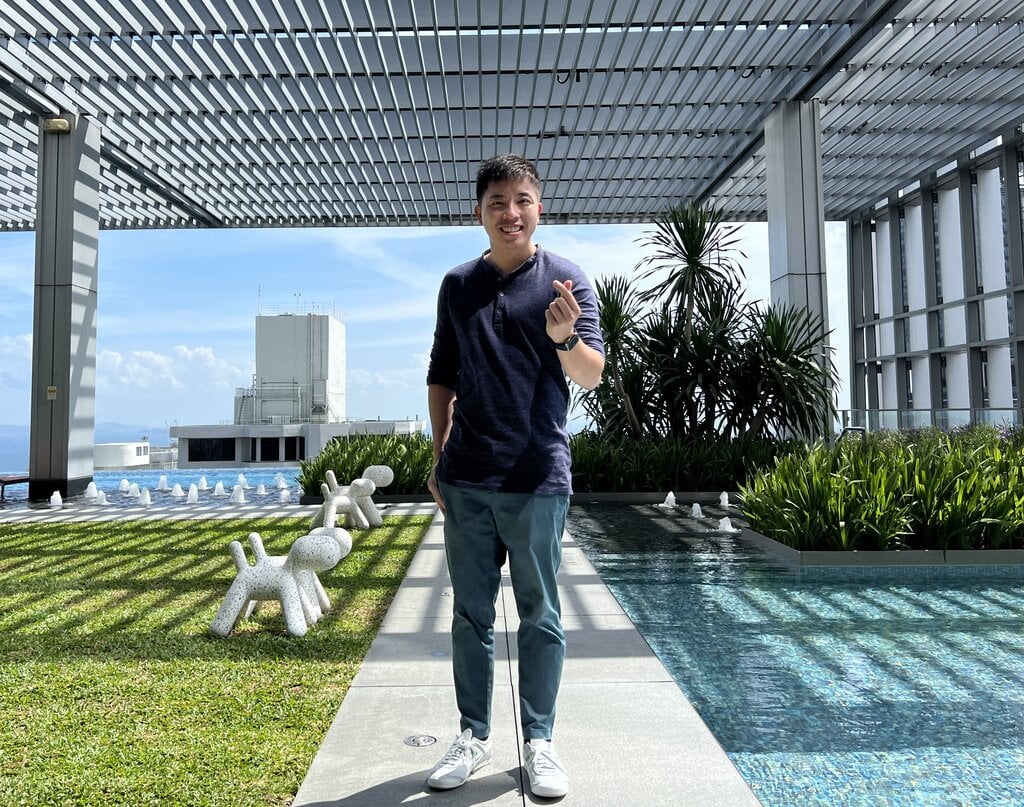 An avid reader, Adrian picks up pointers from others who have achieved their own forms of successes, hungry to adapt and mould them to the practice he has honed and crafted as his own over the years. With a mindset of abundance, there will always be new things to learn – this is what makes Adrian an asset extraordinaire.