Property prices have fallen across the board, but home owners still aren't biting. In some cases, this is an effect of a weak economy, and rising interest rates. In other cases however, some may have taken the route of property investors – they want to wait for prices to drop, and time the market. But rather than being prudent, this could be a mistake.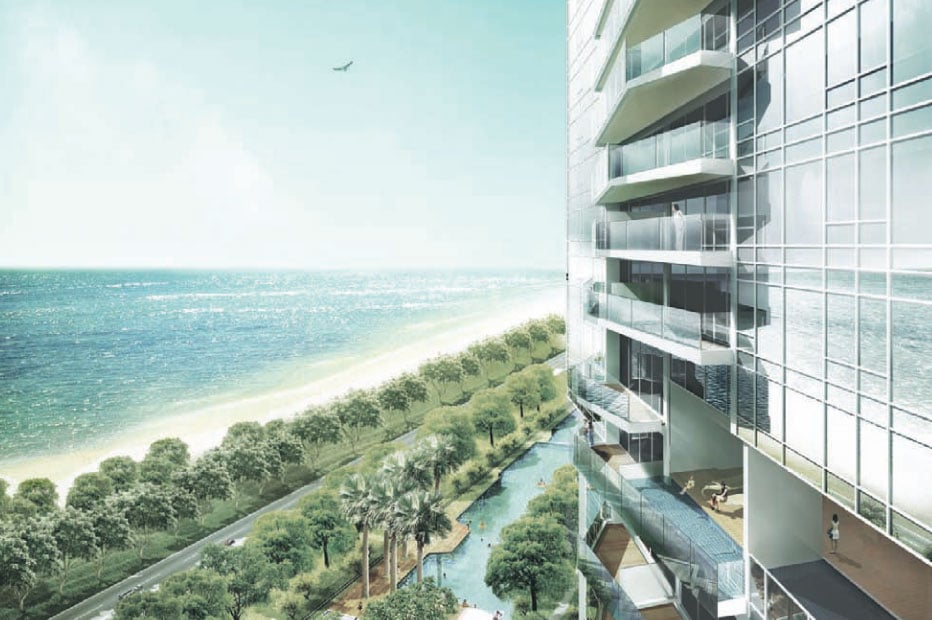 How far has the property market fallen?
Property prices have fallen over nine percent since their last peak, in Q3 2013. Developers have started to feel the pinch, with Urban Redevelopment Authority (URA) records showing sales volumes that have fallen by almost a third since April 2015.
There are expectations of further discounts still, as the Additional Buyers Stamp Duty (ABSD) for developers and the Qualifying Certificate (QC) charges close in. It's expected that developers will drop prices or use more appealing payment methods, to clear out the remaining units before the deadline – an example is OUE Twin Peaks, which has seen both price declines, and a Deferred Payment Scheme (DPS). DPS allows for 80 percent of the payment to be deferred for up to three years.
Barring condos in the Core Central Region (CCR), most private, non-landed homes seem to be in free fall. Prospective buyers think it's a race to the bottom, as the government refuses to lift cooling measures that drive down property values – many are content to sit on the sidelines, and wait for an even better discount.
However, home-owners should consider taking a different mindset from investors. For this group of buyers, the current market represents an unprecedented opportunity. Property prices, which were overheated in 2013, are now approaching levels of affordability. This is especially true for those who have been eyeing – and saving – for higher end properties in District 9, 10, or other CCR areas.
Why home-owners need to think differently from investors
The primary interest of a home-owner should not be profit. Rather, the emphasis should be on affordability and lifestyle. For example, consider the much talked about million dollar HDB flats. From an investor's perspective, the amounts forked over by the buyers are not rational – transaction prices of surrounding properties are much lower, and there is little room for capital gain when the selling price is already so high.
However, it makes sense from the perspective of a home-owner.
Consider that a home-owner (or owner-occupier if you like) is concerned with having an ideal living space, not with eventual resale gains. Unlike an investor, they will have to stay in the property and raise their families there. There is no rental income to be gained (with the exception of the few who rent out rooms in their homes), and they intend to live there for 20 or 30 years; perhaps for the entirety of their lives.
Furthermore, as non-investors, they cannot stake their retirement on their house. They cannot sell the property, as they would have nowhere to live.
These factors mean home-owners need to adopt a different mindset. Attempting to time the property market, and buy at the lowest price, may backfire in various ways:
For those aspiring to live in the CCR, opportunities like the current one are rare

Cooling measures are pinning prices down

QC and ABSD are already working to lower developers' asking prices

Interest rates will likely be higher in the coming years
For those aspiring to live in the CCR, opportunities like the current one are rare
At present, property prices in the CCR seem to be stabilising. In April this year, prices of non-landed private homes in non-central regions fell by 1.3 percent, whereas prices in the CCR have managed to rise by 0.3 percent.
It is likely that prices in the CCR cannot go any lower. There is a minimum support level for prices here, due to the central nature of the properties. Home-owners who aspire to live near Orchard Road, or in places like River Valley, are not likely to see better opportunities in the coming years.
Upon recovery of the property market (lifting of the cooling measures), these properties will quickly return to their previous price levels; more so than mass market condos in non-central regions. Aspiring home-owners may be miscalculating if they assume otherwise.
Cooling measures are pinning prices down
Cooling measures have hit investors, but not so much home-owners. Singaporean home-owners pay no ABSD on their first property, whereas Permanent Residents (PRs) pay five percent.
This has cleared the way for first time home-owners, with many prospective landlords being shut down as competition; it means fewer investors competing with home-owners for existing properties, and more affordable housing.
However, cooling measures are temporary. The government has given no sign that it will budge on them for now, but it will happen at some point. And once again, we stress that a surge to original prices can happen rapidly – underlying demand for Singapore property remains strong, and is held in check only by these measures.
QC and ABSD are already working to lower developer's prices
For those eyeing new properties, the imposition of ABSD and QC on developers is providing significant opportunities. ABSD and QC provide a time limit for developers to complete and sell available units. Failure to do so will impose large taxes, based on a percentage of the land purchase price.
As the time limit nears, developers will provide innovative sale methods and potentially large discounts. This can draw investors in droves, cooling measures or no. Home-owners who want to take advantage of it should be prepared to act fast, and not quibble over whether prices have truly hit bottom or can still "drop a little more."
Interest rates will likely be higher in the coming years
Most residential properties in Singapore are pegged to the Singapore Interbank Offered Rate (SIBOR). This rate has almost doubled since 2014, due to the American Federal Reserve normalising interest rates. As such, it is crucial for home-owners to lock in a good interest rate while they still can.
In addition, higher interest rates mean higher monthly repayments. This can make it harder for buyers to qualify for a loan, under the new Total Debt Servicing Ratio (TDSR) framework, which limits loan repayments to 60 per cent of monthly income.
Home-owners should not deny themselves quality of life over small details
Home-owners should not deny themselves an ideal living space, on the basis that prices could be a little bit lower. They should get the most ideal home they can afford, without betting on capital gains or market timing tricks. If they are no longer priced out of the market, they should consider seizing the opportunity.
Find thousands of private properties for sale on 99.co and set up alerts for those which suit your criteria.