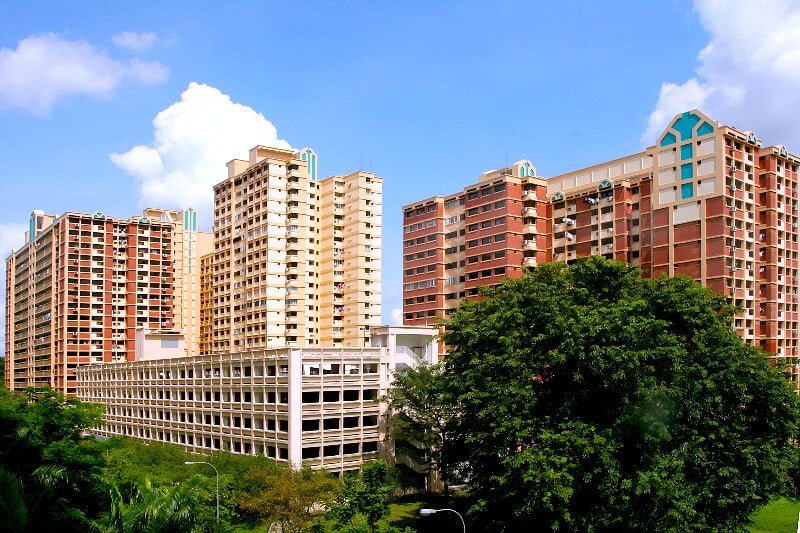 (Credits)
We talk about buying a BTO flat like it's a rite of passage, but more than ever, Singaporeans are increasingly choosing to forgo the BTO scheme, and purchase an older resale flat instead. The pros of resale flats are obvious: amongst other things, you have greater flexibility in terms of location, and you don't need to endure the painfully long three to five year wait associated with BTO flats. But there are also several factors that homebuyers should take into consideration before deciding to purchase an older HDB resale flat. Read on for more!
#1: Your lease affects your future selling price
One huge mistake that many young homeowners make is simply comparing a HDB resale flat's lease with their expected lifespan. If you're 30 this year, and you're thinking of purchasing a flat that has 70 years left on its lease, there's no way you'll outlive your flat. You're safe, right?
Wrong! To err on the side of caution, you should think about how the situation will play out should you want to sell your HDB resale flat and upgrade to a condominium in the future (or simply purchase a flat in another location).
Let's say that you want to sell your flat 15 years later, when it has 55 years left on its lease. Your potential buyers are likely to be concerned about your flat running out of its lease during their lifetime, or having an extremely low resale value should they want to sell it further down the road. Bearing this in mind, you might have to sell your flat at an extremely low price, or you might decide that it's not worth selling at all.
You don't want to pigeon-hole yourself and limit yourself to staying in the same flat for the rest of your life – so the wise thing to do would be to try and purchase a resale flat with a longer lease.
#2: You might not be able to use your CPF to pay for your flat
If your resale flat has only 30 to 59 years left on its lease, buyers for whom the remaining lease cannot cover them to the age of 80 will not be allowed to use their CPF for purchase of the flat. The same goes for the HDB housing loan; loans will not be offered to this same group of buyers.
If your resale flat has 20 to 29 years left on its lease, as a general rule of thumb, all buyers will not be allowed to use their CPF to purchase the flat. As for the HDB loan, loans will only be offered to buyers for whom the remaining lease can cover them to the minimum age of 80.
If you're thinking of buying a resale flat which has less than 60 years of remaining lease, use this CPF board calculator to figure out how much CPF money you'll be able to put towards your purchase.
#3: There's no such thing as a guaranteed selective en bloc redevelopment scheme
There are countless articles online about how to determine whether a flat or an estate has en bloc "potential" – but here's the thing: en bloc is not a given, and no one is able to pinpoint accurately whether a block of flats will be selected for the en bloc scheme. As Minister for National Development Lawrence Wong has pointed out several times, the vast majority of flats will be returned to HDB when their leases run out, and it's unwise to purchase an old, expensive HDB resale flat based on a gamble that an en bloc is imminent.
According to data, the median per sq ft price paid for 46-year old flats in Bedok was $407, which is more or less similar to the $414 per sq ft paid for 21-year old flats in the same neighbourhood. Singaporeans are clearly not hesitating to snap up older resale flats, and pay an (arguably!) high premium for them – but do take into account the above three factors, before deciding whether an older HDB resale flat is actually worth its price!