With the Singapore government's additional cooling measures imposed in July 2018, the commonly raised fear is that foreign property investors get driven away. The chief worry is that these investors — mainly from China — would then put their money into properties in Hong Kong and Australia instead. (FYI: the 2007 Singapore property boom was largely induced by foreign buyers. In particular, sales to foreign home buyers in Singapore rose around 63% last year.)
On the other hand, a September 2018 report by investment bank UBS claimed that properties in Singapore are currently "fairly valued" compared to other cities in the world, even with our government's cooling measures. So, are we or are we not still competitive as an city for property investment? By bringing in Singapore's closest competitors in the property markets, Hong Kong and Australia, we discovered some compelling arguments that should be good news to developers, buyers, agents and — most importantly — Singaporeans.
Reason #1: Singapore is expensive, but it's still cheaper than Hong Kong
You may think Singapore's properties are crazy expensive, and you wouldn't be wrong — except in the context of places like Hong Kong. Consider, for example, the housing price to income ratio: this is a basic affordability measure that compares median housing prices to disposable income. The lower it is, the more attainable the housing. As of September this year, Hong Kong's ratio stands at around 47.4, while Singapore is less than half that at 21.1.
Also, we need to consider the price drops that we've seen in Singapore, since the last peak in 2013. The most affected property segment was Singapore's luxury market, which saw an overall drop of over 15% (more than the 11% overall, for the entire market). You may remember reports of properties like this Sentosa Cove penthouse, which sold at a loss of $2.4 million.
The luxury segment was further ravaged by a weakness in oil and gas industries, as affluent expatriates were the primary renters.
We've yet to see a full recovery from this segment's decline. For example, 99.co has over 200 listings of Orchard area properties that are under $2,000 per square foot. For the record, $2,000 per square foot wouldn't even be considered luxury, in markets like Hong Kong.
The last we checked (September 2018), $2 million Singapore dollars could get you a modest, 448 square foot apartment in Kennedy Town — a city-fringe neighbourhood — in Hong Kong. By contrast, that same price could get you a 1000 square foot apartment in Singapore… at Cairnhill in Prime District 9. It doesn't matter whether you're an investor or home buyer, it's obvious that Singapore is much cheaper than Hong Kong right now, and has been for a while (especially for the luxury market).
And if you're thinking of the Additional Buyers Stamp Duty (ABSD), we should point out that Hong Kong also has a 15% tax.
Finally, consider how staggeringly far ahead Hong Kong's property price indexes are ahead of their respective inflation indexes (421.40 – 145.12 = 276.28 vs. Singapore's 177.24 – 129.7 = 47.54) in Q1 2018.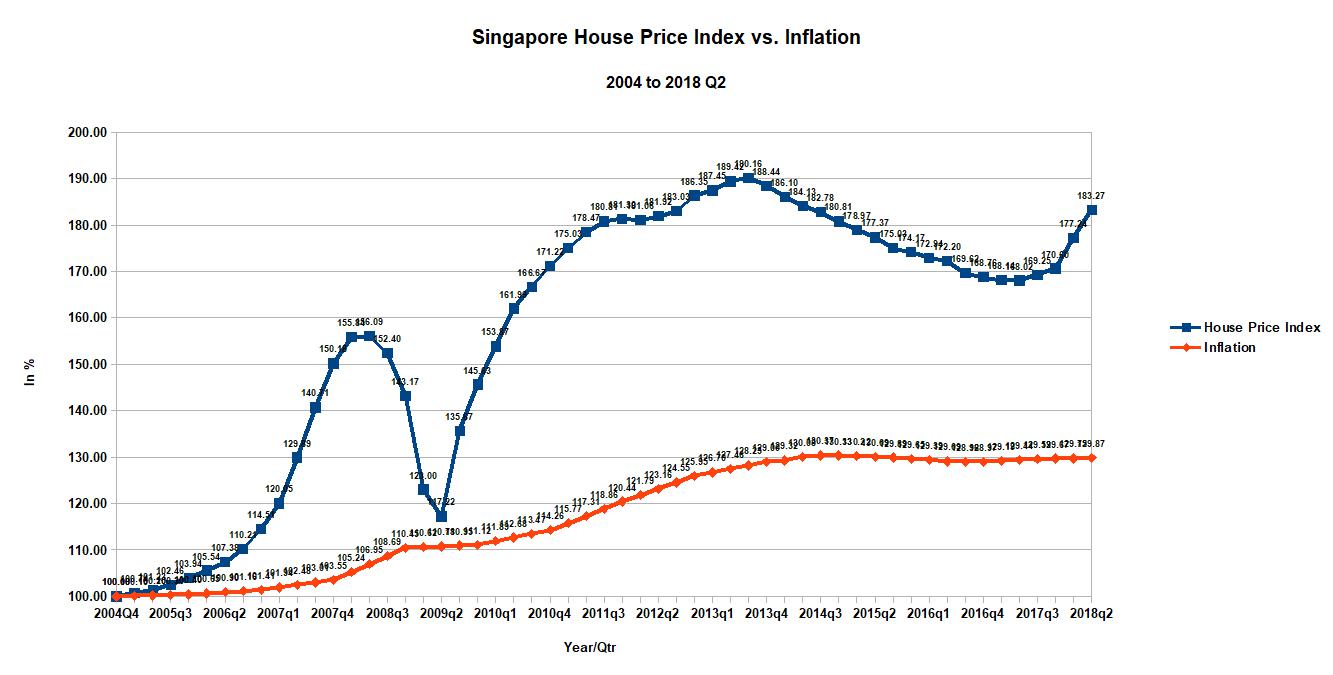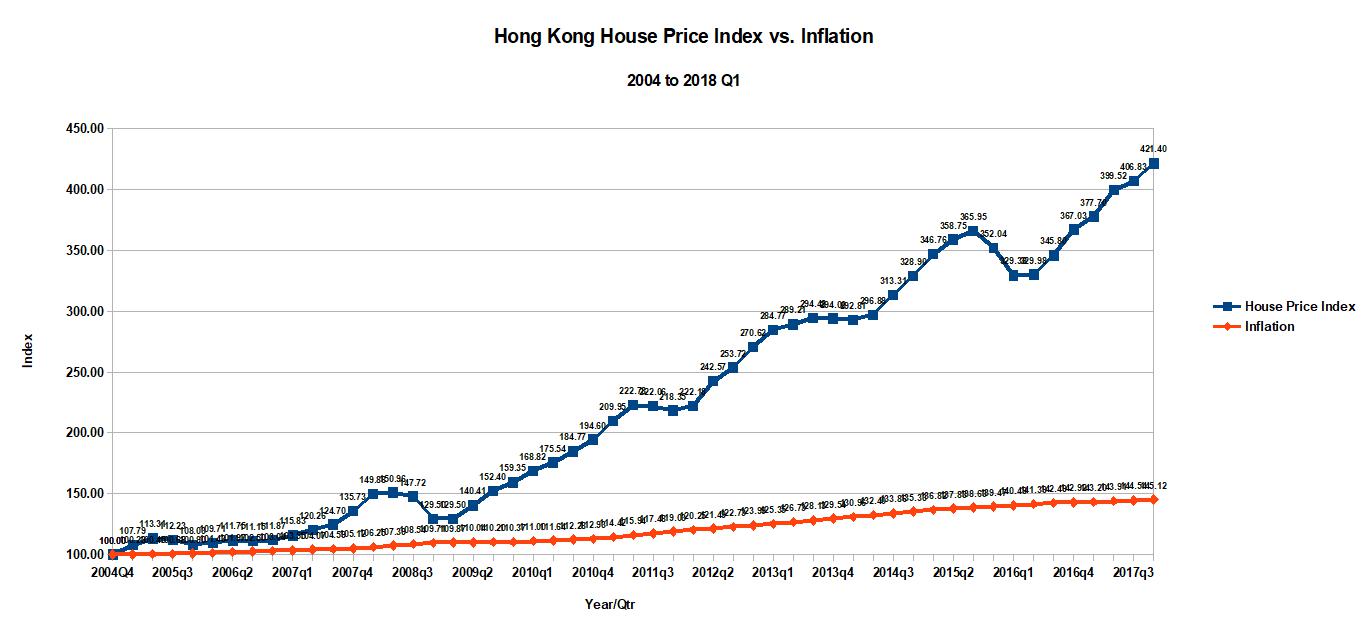 Reason #2: Australia has a lot more restrictions on foreign buyers, and an invasion of Chinese investors
If you think Chinese buyers distorted Singapore's property market, you'd be right; but compared to Australia we had it easy. Australia was the target of the Chinese spending spree, to the point where in 2017, Chinese buyers bought a quarter of the new housing supply in New South Wales (followed by 17% in Victoria, and 8% in Queensland).
And even before last year, Australian market watchers were sounding alarms over the influx of cash from foreign property investors. This has led to Australian rolling out a series of controls, such as:
Capping the total sale of foreigners to 50% of the units available in a development

Tighter loan to value ratios

Stamp duties that reach up to 15%, much like Singapore

Penalties for vacant properties (in Sydney, Melbourne, and Vancouver)

Capital gains tax, which is broadly similar to Singapore's Sellers Stamp Duty (SSD)
The exact restrictions vary by state, but the Australian market is either has (1) more barriers to foreigners in some states, or (2) has as many barriers as Singapore, but lacks the same fundamentals. (For instance, Singapore is land scarce, whereas Australia and her cities are less so. Hence, properties on the Little Red Dot conceivably possess better capital appreciation prospects overall).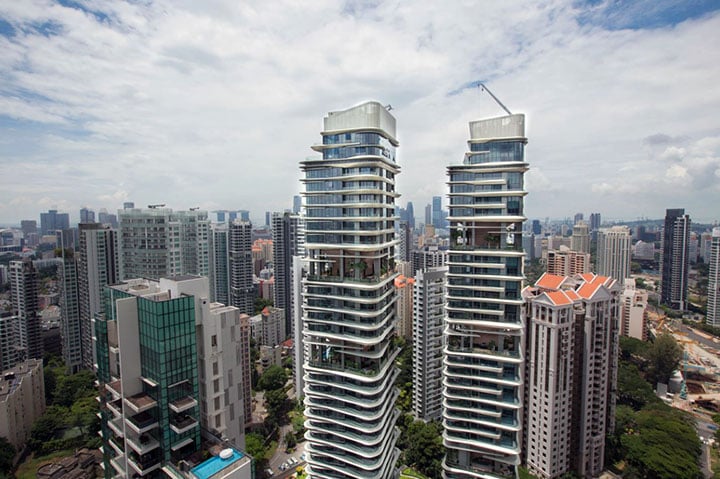 Reason #3: There is overall confidence in Singapore's property market recovery, and its attractiveness to a growing breed of foreign property investors
Foreign property investors will pull back for now, due to new cooling measures — this is a knee jerk reaction that we see following any big policy changes. But the wait-and-see approach aside, most foreign investors recognise that Singapore's prices are held down by government measures, and not fundamental issues of value.
Consider that, before the latest round of cooling measures, foreign buyers were rushing back into the market. The volume of high-end sales, for example, rose from 533 units in 2016 to 900 units last year; and this was despite an ongoing drop in prices between 2013 to 2017. There's a patter where, after initial hesitation from cooling measures, foreigners do move back into the market.
We're likely to see a similar recurrence over the next year or so. This could well be boosted by escalating trade tensions, that will send investors looking for safe havens outside the stock markets i.e. property. And for investors who look to sustainable, relatively involatile longer-term investments (and there's a growing number of them), Singapore properties — and the determination on the part of the Singapore government not to let housing bubbles ferment and blow up in everyone's faces — could just be right up their alley.
Is Singapore's property market still attractive to foreign investors? Voice your thoughts in the comments section or on our Facebook community page.
If you found this article helpful, 99.co recommends Chart of the Week: Age vs Property Value in Leasehold Condos and New Launch versus Resale: Which Makes a Better Investment Property?
Looking for a property? Find your dream home on Singapore's largest property portal 99.co!