The first week of July 2018 was a rollercoaster ride for the Singapore property market. First, on Monday, the Urban Redevelopment Authority (URA) released 2Q 2018 flash estimates that indicated a strong surge in private property prices towards its previous highs of five years ago — when a series of cooling measures brought property prices on a prolonged downtrend that lasted until 2Q 2017.
After five days of optimism for the property market… a bombshell dropped.
On Friday morning, the chief of the Monetary Authority of Singapore (MAS), Singapore's central bank, issued a statement of caution against "euphoria" in the local property market. Citizens barely had time to start a discussion based on that when the government declared new cooling measures, which would take effect at the stroke of midnight. This sent buyers into a mad four-hour scramble to beat the deadline.
Why the frenzy? Well, the severity of the 5 to 30% increase in Additional Buyers Stamp Duty (ABSD), coupled with a 5% reduction in borrowing ability in the form of a tighter loan-to-value (LTV) limit, was a huge shock to property analysts and experts, who used words such as "heavy-handed" and "draconian" to describe the measures. But when we got in touch with Associate Professor Sing Tien Foo of the National University of Singapore's real estate department, he begged to differ.
What made the government pull the trigger?
"The strong price growth in the last two quarters has been concerning [the government]," A/P Sing says. "At the macro level, the uncertainties associated with rising interest rates and international trade environment could be among other potential triggers for the additional cooling measures."
He added that, at the local level, the large supply in the pipeline — 44,261 total units — could have been a contributing factor.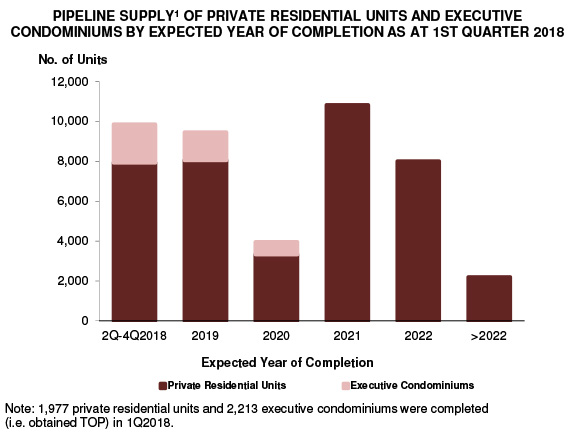 Does the current situation merit strong additional cooling measures?
While analysts argue that the property market is only into its nascent stages of recovery, A/P Sing felt that the pace of the recent price growth could be seen as "unsustainable". If not addressed, he argues that property prices could run out of control with "serious unintended consequences on the financial market and economics."
So, it's a case of swallowing a bitter pill right now, no matter how premature analysts argue this pill might be. "A more stable and sustainable housing market will be important for the long term stability of the market," the professor asserts.
What's the fallout of the new cooling measures?
If the government seems heavy-handed in increasing ABSD and tightening LTV, that's because it wants to be exactly that. A/P Sing says the ABSD increase is intended to hit certain target groups where it hurts. These groups are:
Property investors who buy second and subsequent properties

Foreign investors

Developers looking for en bloc opportunities
Based on these groups, we can deduce five likely effects of this major round of cooling measures:
A death knell for the en-bloc fever

A less attractive property market for foreign investors

First-time buyers might go for HDB flats instead, if possible

A possible push toward commercial property investments

Capital is moved toward other investment options
A death knell for the en-bloc fever
Private property prices spiked 9.1 per cent over the last year, undoing much of the government's earlier work (it was previously down 11 per cent since the last peak in 2013); and the government seems to be putting the blame on the en-bloc craze led by large Chinese developers, even if they haven't said so outright.
This would explain the incredible 30% ABSD on property developers. This huge price tag, along with already raised Development Charges (DCs), is going to be the death knell for the already fading en-bloc fever. It is also conceivable that developers who recently won bids at high reserve prices could back out of the tenders they won.
The main losers of en bloc failures are owners of aging properties – particularly owners of 99-year leasehold properties. Even the owners of aging freehold units might gripe, if they were hoping for en-bloc proceeds to form the bulk of retirement fund.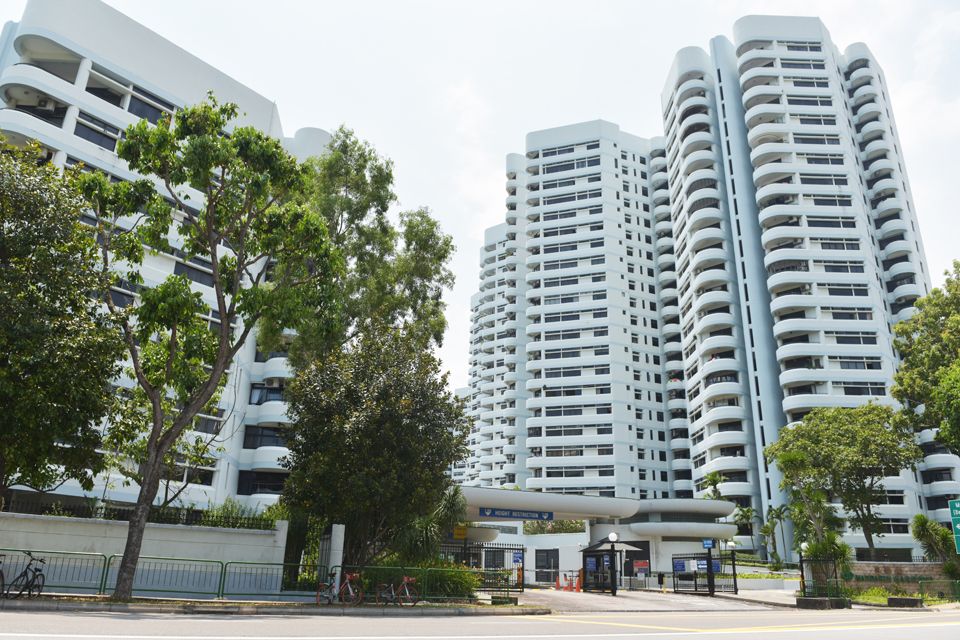 A less attractive property market for foreign investors
With an ABSD of 20 per cent for foreign buyers, Singapore's stamp duty rates are now closer to Hong Kong (15 to 20%), and higher than Australia (around 12%). Investors who were previously eyeing Singapore may now consider other regional property markets, given that a 20% additional tax is a hefty sum.
The higher ABSD for foreigners makes investing for rental yields even less attractive, especially as rental transaction prices have also been sluggish over the past four years, and haven't spiked like property sale prices have.
First time buyers might go for HDB flats instead, if possible
Seeing as every 3 in 4 condo transactions over the past year have been at $1 million or lower, it's arguable that the tighter LTV limit will put the squeeze on many condo buyers. After all, an additional 5% downpayment is a huge amount, whether it's paid by cash or CPF. Putting it number terms, the typical $800k suburban condo would now require an added $40,000 upfront, which can't be covered by the home loan.
What this could do is to force first-time buyers to consider buying HDB resale flats instead, especially as the government has deliberately kept the LTV limit for HDB flats unchanged.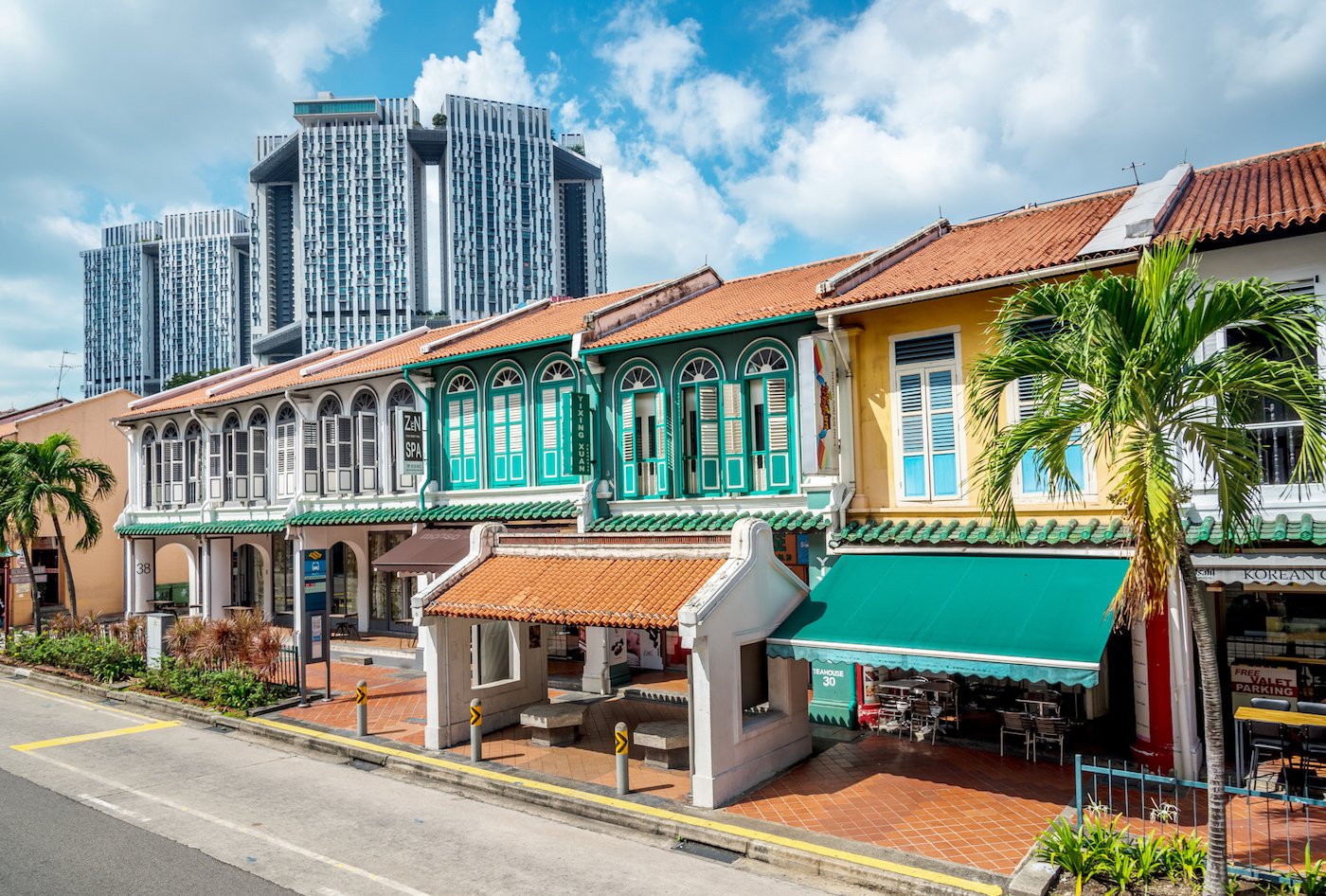 A push towards commercial property investments
With the new cooling measures on residential properties, investors may look elsewhere. And we don't just mean property outside Singapore; there may be increased interest in commercial properties, such as office, warehouses, retail spaces and shophouses. This is because commercial properties in Singapore have no stamp duty payable.
Given that commercial properties also have a better yield (5% compared to residential's 2 to 3%), this may be the final push that some investors need to cross over from residential to commercial property.
Capital is moved toward other investment options
There's one subtle, unstated reason why the government may be so harsh on property investors, and that's to diversify capital allocation.
The government may prefer that capital be moved to other parts of the economy, such as investments in local businesses, rather than just in property. This is especially true for foreign investment; the government may prefer wealthy foreigners to push their money into our moribund stock market, our start-up friendly fintech scene, or corporate bonds rather than just buying up property. Our government is fully aware of the risk of investors hoarding the housing stock and potentially creating a mess when everyone of them sell at the same time once things start to go south.
In any case, those who were looking to invest in a second property may now look at other options to grow their money. Get ready for the banks to rush out their sales pitches for unit trust funds, corporate bonds, and the like.
What do these effects mean for the property market?
Over the next few quarters, we'll definitely see dampened demand for property, which would rein in price growth in the Singapore housing market. This price correction could also be amplified by the slow down in new launches, and en bloc sales grinding to a near halt. Nevertheless, as developers throw up their arms, property investors need not worry too much; there's adjustments they can make that would still enable them to reach their property investment goals — with a potentially even better, more sustainable outcome.
Voice your thoughts in the comments section or on our Facebook community page.
If you found this article helpful, 99.co recommends 9 milestones to hit before you buy your first condo [July 2018 update] and Residential vs Commercial property investment in Singapore: which is right for you?
Looking for a property? Find your dream home on Singapore's largest property portal 99.co!