SIBOR rates are now twice what they were in 2008/9, and are set to go up further. Remember, the low rates we've seen over the past decade aren't natural – they're a result of the previous global financial crisis. And now as things settle down, those rates are slowly normalising (read: going way up) again. Here's what you can do about it: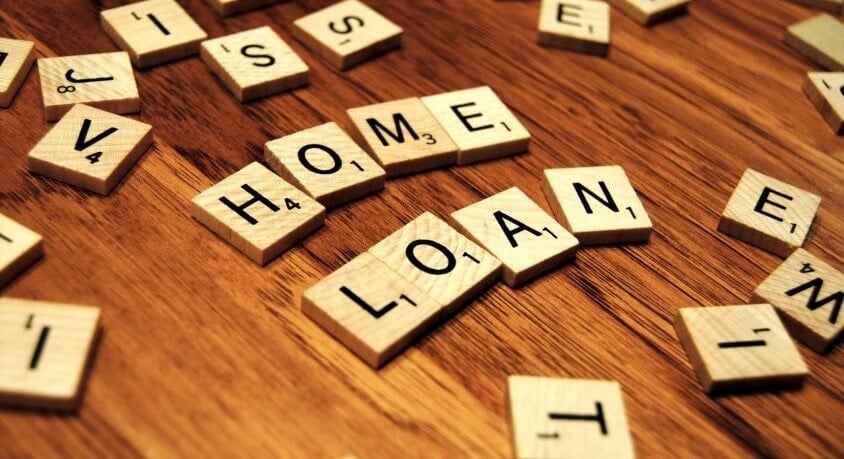 Refinance into a fixed-rate package
The most immediate answer is to look for a fixed-rate package, and refinance into it. However, there are some important details to consider.
First, you have to realise that fixed-rates don't last forever. Most fixed rates last for only three to five years, after which you're back to a floating rate again. The closest you can get to a perpetual fixed rate is to constantly refinance, from one fixed rate package to another, until the end of your loan tenure. Even this may not be a money-saving decision, as you'll pay conveyancing fees (anywhere from $1,500 to $3,000) every time you refinance.
You also need to consider whether you're really saving. Most fixed rate loans are more expensive that floating rate loans. There's a chance that, if SIBOR rates stay lower than the fixed rate, you'll lose money for making the switch.
For example, if you switch to a fixed rate loan at 2.1 per cent interest for three years, and then it turns out  SIBOR stays at 1.9 per cent for those three years, you would have paid more for no reason.
Nonetheless, refinancing to a fixed rate can provide peace of mind, as you know your home loan repayments can't suddenly spike. Speak to an independent mortgage broker, to compare and secure the cheapest fixed rate packages.
Refinance into the cheapest loan package, every four years or more.
Most home loan rates are lower for the first three years, and then rise significantly on the fourth year. This is commonly called the "thereafter" rate, as it's listed as "fourth year and thereafter" on many bank brochures.
Now this could work to keep your home loan rates low, as it means you're constantly on the lookout for the lowest rate in the market. However, there are two things to beware of:
First, as we mentioned in point 1, there's a cost to refinancing. Many borrowers won't bother to refinance, if the savings don't cover the costs within the first year. For example, if the refinancing would cost $1,500, then the total savings per month should come to about $125. Otherwise, you might have to seriously ask if it's worth the hassle and cost.
Second, there's no guarantee there will be a cheaper loan package on the market, at the time you choose to refinance.
Nonetheless, it's free to get information on what home loan packages are available, and what the rates are – most mortgage brokers provide this service with no charge. There's no harm in taking a look, if your loan is getting too expensive for your liking.
Bring on a co-borrower
If you're really starting to feel the heat, see if you can bring on a co-borrower. This means putting someone else's name on the deed, such as your working-age children or spouse. Even very high repayments become much more manageable, when split among multiple borrowers.
The downside to this that the property now has multiple owners. It's harder for you to sell it, rent it, or otherwise do as you please with it, if its other owners (your co-borrowers) object.
You should also realise that, if you bring on your children as co-borrowers, you would interfere with their ability to buy their own homes. They would have to pay seven per cent Additional Buyers Stamp Duty (ABSD) to buy their own property, for instance, as it they technically already own one.
Shorten the loan tenure
Refinance into a home loan with a shorter loan tenure*. This will increase the monthly repayments – but because you're paying for a shorter period, you'll ultimately pay less interest.
Make no mistake, this is essentially rushing the repayment of your home loan. That's not always the most financially prudent move, depending on your situation. For example, if you're already on a shoestring budget, and you have no emergency savings, then this is probably a bad move on your part. If something goes wrong, such as you getting retrenched, you may struggle to cope with the much higher repayments.
Nonetheless, you will pay less interest in the long run; and the sooner you repay your home loan, the less you'll be exposed to rising interest rates. Speak to a qualified financial adviser, on whether this is a good move in your situation.
*Don't prepay. Most banks impose penalties if you try to prepay your home loan, which are often around 1.5 per cent of the undisbursed loan amount. So refinance into a loan package with a shorter loan tenure, rather than just prepaying your existing loan.
If you found this article interesting, you may want to read more about why has my home loan being rejected and deciding between bank loans and HDB loans.
Find the home of your dreams today at Singapore's largest property portal 99.co!