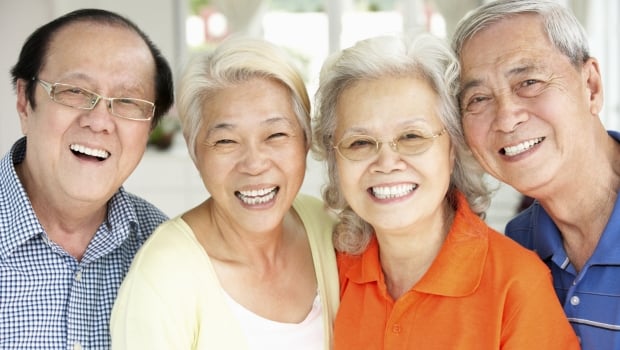 If you are a retired Singaporean with your own HDB flat looking for ways to supplement your monthly income, there are a number of reliable methods which can help ease the financial worries in your golden years. In 2014, the Ministry of National Development (MND) and the Housing & Development Board (HDB) announced enhancements to the Lease Buyback Scheme (LBS) making it more flexible for Singaporean seniors to unlock their housing equity to meet retirement needs while allowing them to stay on in their homes.
What does the enhanced Lease Buyback Scheme offer?
Under the enhanced Lease Buyback Scheme, elderly flat owners are able to sell part of their flat lease to HDB and retain a 30-year lease. The proceeds from selling part of the flat lease will be used to top up their Central Provident Fund Retirement Accounts (CPF RAs). Flat owners can then use their full CPF RA savings to purchase a CPF Lifelong Income For the Elderly (CPF LIFE) plan, which provides a monthly payout for life.
Following the application of these improvements since April 1, 2015, there has been a substantial spike in interest for the scheme. Within the span of two months, almost 450 families have registered their homes for the enhanced LBS – marking an approximately 50 percent increase over previous numbers.
What enhancements were made?
Due to a low take-up rate since its inception in 2009, a number of changes have been made to boost interest for the LBS. These enhancements include:
Relaxation of Flat Size & Income Restrictions
Previously, the Lease Buyback Scheme had been restricted to owners of 3-room or smaller flats with a household income of S$3,000 or less. Following the changes in April 2015, the LBS has been extended to 4-room flat homeowners and the income ceiling raised to S$10,000 (from S$3,000 previously). This change is perhaps the most noteworthy enhancement to the Lease Buyback Scheme as it allows working elderly to be eligible for the monetisation option.
Owners of 4-room flats will also stand to receive a $10,000 cash bonus per household when they participate in the LBS. This bonus sum is on top of the proceeds received from selling the tail-end lease of their flat to HDB.
Flexibility in CPF Top Up & Payouts under CPF Life
The requirement for households with two or more owners to top up their CPF RA with the Lease Buyback Scheme proceeds will also be relaxed. With this change, each owner will only be required to top up his/her CPF RA to half the prevailing CPF Minimum Sum (MS) adjusted by age, as opposed to the full MS for both parties. This will provide participants with more cash upfront from joining the LBS, albeit subject to a cap of S$10,000.
Optionally, house owners can also choose to top up their own CPF RA or their spouse's accounts with their LBS earnings to secure higher lifetime payouts under CPF Life.
Increased Flexibility in Length of Lease Retained
Under the Enhanced Lease Buyback Scheme, applicants will be able to secure flexible lease periods based on their age and preferences. This is a change from the standardised 30-year lease for all cases. For instance, those aged 75 to 79 will have the option of a 20-year lease instead.
Additionally, participants who might prefer a longer lease can apply for more than the minimum age required, in five-year increments, up to a maximum of 35 years.
Registering for the Lease Buyback Scheme: Five Things to Take Note Of
While more Singaporeans are warming up to the Lease Buyback Scheme as a means to leading a comfortable retirement, there are certain clauses that should be kept in mind when participating in the program:
1. By joining the LBS, home owners give up their right to their houses at the end of the retained lease period. This means that participants are unable to pass their property down to the next generation.
2. Not all units are eligible for the LBS; a flat must have at least 20 years of lease to sell to the HDB for it to qualify for the scheme. Additionally, for 3-room flats, the remaining mortgage must be S$5,000 or lower.
3. All owners have to occupy the flat for at least 5 years and should not hold any concurrent ownership over a second property.
4. Participants need not fear being kicked out of their home should they outlive their lease period. The HDB has given assurance that such cases will be dealt on an individual basis; appropriate arrangements will also be made for owners who are unable to pay for an extension. Nonetheless, seniors should be aware of this clause as it ensures their interests are protected.
5. The most significant point of note is that the value of the participatory flats are determined and fixed at the time of enrolment. It does not take into account any future appreciation over the lease period, but only straight-line depreciation. This is an unlikely occurrence in land-scarce Singapore where a high demand for housing constantly drives the property market.
All things considered, the LBS is a stable avenue through which the elderly are able to secure their retirement nest egg. Regardless, it is always advisable to assess all terms and conditions thoroughly. You can learn more about the scheme here.
What are some available alternatives?
While the LBS can be an attractive option for Singaporeans who have not saved enough or have spent their savings on other immediate needs (e.g. children's education, medical bills etc.), it might not necessarily be the catch-all solution for every senior citizen looking to retire in comfort. Here are two alternatives for retirees:
Apart from the LBS, subletting an entire unit or a number of rooms can prove to be a similarly steady source of income for Singaporean retirees. This can be a viable option for elderly couples who do not mind living with strangers or have children who are open to having their parents stay with them.
However, one also needs to be aware of the responsibilities of a landlord should he or she make a decision to enter the rental market. Some requirements include meeting the Minimum Occupation Period of 3- or 5- years (depending on when the unit was purchased) as well as being legally complicit for any infringement of the covenants and provisions under the Housing & Development Act on the part of tenants.
For Singaporean elders who do not wish to live in a house that is larger than their needs, a possible option would be to down-size from their current flat to a smaller one. This would involve buying a more compact unit and keeping the proceeds from selling an existing home as retirement funds.
Singaporeans, aged 55 or above, are also eligible for the Silver Housing Bonus if they choose to purchase a smaller HDB apartment. Under this scheme, participants stand to receive S$20,000 cash, if they choose to cut-back to a 3-room or smaller flat. In other words, right-sizing represents a lump sum which can be used to further bolster one's retirement securities.
Ready to find the home you'll love? Go to 99.co!