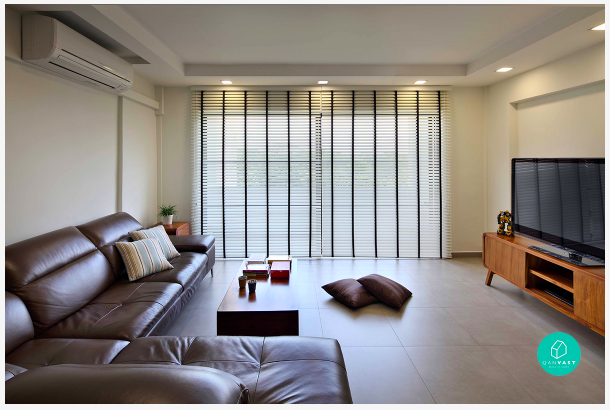 There are many reasons why a resale flat is preferred over a BTO (Build-To-Order) flat. With the difference in waiting time, choice of location and renovation needs, a resale flat can cater to both second time homeowners or even newlyweds.
Regardless of the housing choice, many of us definitely feel cash-strapped after buying our home as it is the single biggest purchase of our life.
If you are one of those who have decided to purchase a resale flat, here are some tips on how you can save money in your renovation.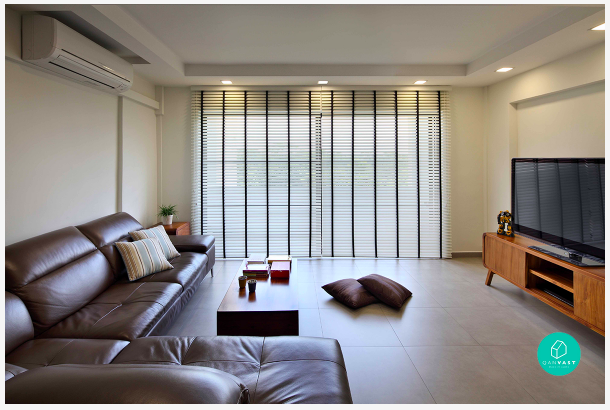 Budget and stick to it
First, determine your budget and list down all the potential expenses you may incur, plus their estimated cost. Go through it again and see if there are any items you can do without or buy second hand.
Making a list helps you to "visualise" what your biggest expenses are, and rationalise your needs. You can then determine whether you can afford a major renovation or live with light enhancements to the existing flat.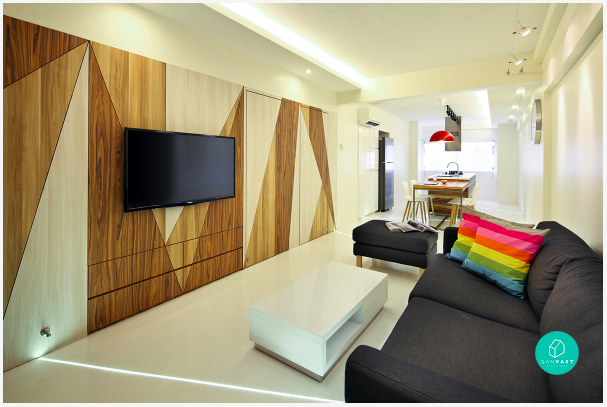 A major renovation on a resale flat costs between $50,000 and $90,000, excluding appliances and furnishings.
Think long term
If you are not planning to stay in your resale flat permanently, hold off on making drastic changes to the design scheme, like investing in expensive tiles, buying mahogany furniture, or hacking a wall.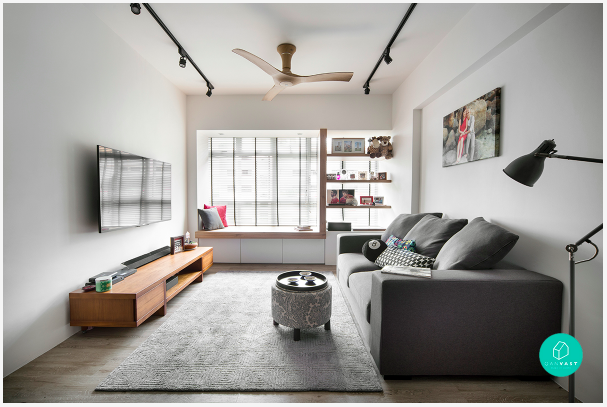 Certain design ideas, while exciting for now, may fade and look dated in years to come. You don't want to be stuck with a flat that lacks in broad design appeal when the time comes to lease or sell it. Pick classic, minimalist decor themes that can potentially cater to a wider range of tastes.
Be practical and pick your materials carefully
When you move to a new place, it is time for "out with the old and in with the new". However it is worth your time to search for cost-effective alternatives. For instance, wallpaper can give a the hotel-luxe factor but paint is a cheaper and easier to maintain option. If some of your existing items like sofas and arm chairs are still in good condition, try reupholstering them instead of buying a new one.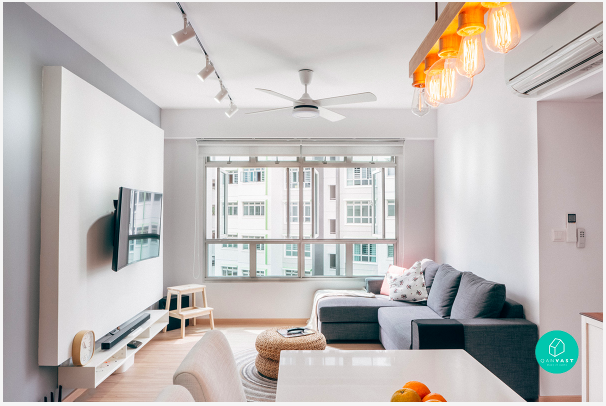 All these gives you more financial freedom to focus on other areas that you really need to renovate on, such as bedrooms or kitchen. There might also be essential items in dire need of fixing like wiring or air-con pipes.
Tap on existing grants
The good news is that there are various CPF housing grants available that you can tap on, if you are eligible. For instance, if you are a first-timer applicant, you can apply for the Family Grant or the Additional CPF Housing Grant, assuming you meet the criteria.
If you are buying a resale flat to live near or together with your parents, you can look into the Proximity Housing Grant (various conditions apply). There are also other grants in place for first-timer single Singapore Citizens who are 35 years old or above. All these will help you save up to tens of thousands of dollars.
Choose your loans wisely
When you take a housing loan from HDB, you will enjoy a concessionary interest rate that is pegged at 0.10% above the prevailing CPF Ordinary Account (OA) interest rate, and may be adjusted in January, April, July and October, in line with CPF interest rate revisions. You can make use of their Resale Financial Plan service here.
Bank loan applicants enjoy financial benefits as current bank loan interest rates are lower than HDB Loan rates. It can amount to several thousand dollars per year. However the rates may change due to market conditions.
If you require a renovation loan, you can do your research on the most competitive rates in the market before applying for one.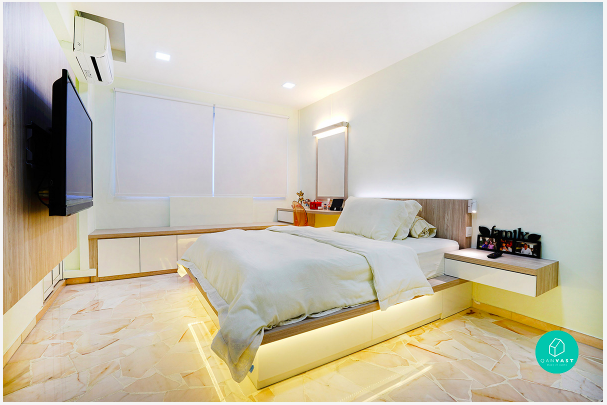 Ultimately, building your dream home is a very personal affair. If you are able to manage your expectations and plan carefully, you can prevent making drastic changes that you may regret later.
Preferences and budgets are very subjective, and no two homes are the same. Qanvast can make your task easier by matching you to the right professionals according to your style and budget.
Looking for a property?
Find the home of your dreams today on Singapore's fastest-growing property portal 99.co! If you would like to estimate the potential value of your property, check out 99.co's Property Value Tool for free. Also, don't forget to join our Facebook community page or Telegram chat group! Meanwhile, if you have an interesting property-related story to share with us, drop us a message here — and we'll review it and get back to you.
Note that this content may be reproduced in edited form on our content partner sites. They include AsiaOne and Yahoo South-East Asia but are not limited to these.