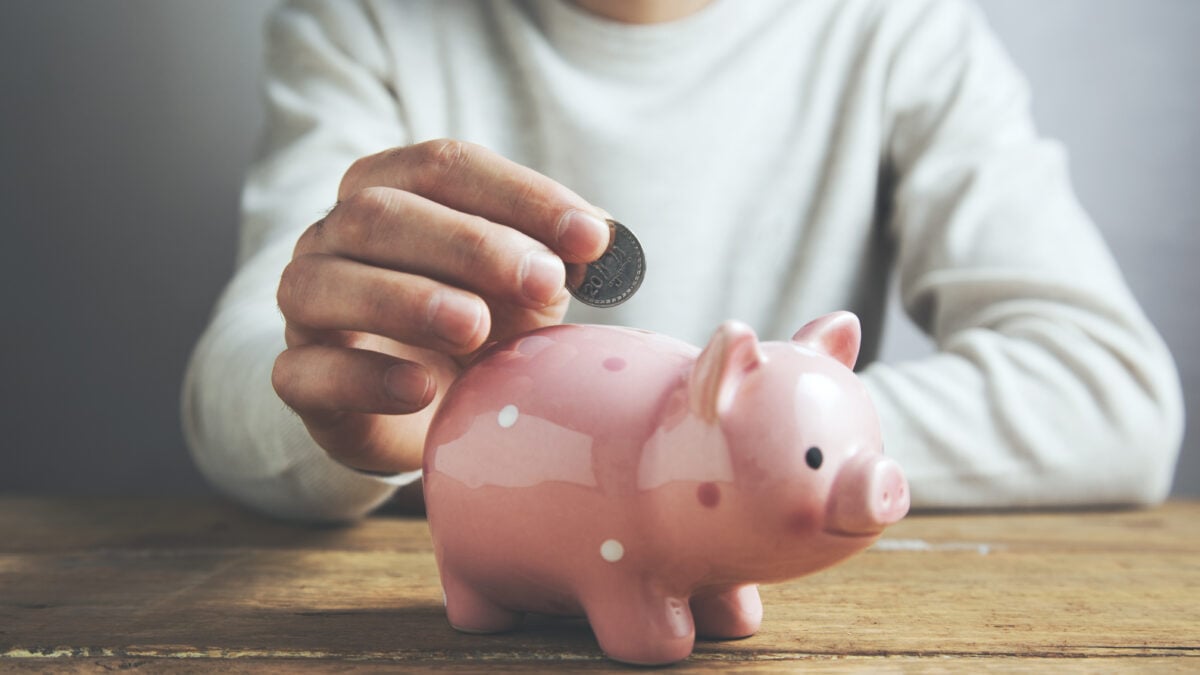 (Additional reporting by Jamie Wong)
When it comes to taking a bank loan, what are the first few questions that pop up in your head? For most new buyers, you probably don't know what to ask. With experts from Dollarback Mortgage, we're here to highlight what you need to note:

1. Look for the cheapest home loan
What is there to look for? Look for the banks with the lowest interest rates.
An information search is a crucial first step. There are many different home loan packages available at various banks. It often comes down to picking the best of available options.
We recommend looking at various banks and comparing their rates against one another. You can always start this process with a simple web search. Take that phone out of your pocket and start your search. It's that simple. 
DollarBack Mortgage makes it easy by comparing various home loan rates against each other, depending on if you're choosing a loan for either HDB or private property.
Should you have your hands full with work or baby duties at home, you could always consider engaging a mortgage broker for free. These brokers are specialists who give advice to property buyers like yourself and assist in comparing home loan products from many different banks.  
Remember, different home loans have different interest rates. Do some digging and research before committing to a home loan package.
2. Check the interest rates that follows the "teaser rates"
For the Singapore Interbank Offered Rate (SIBOR) home loans, it is common for interest rates to be low during the first three years.
However, the interest rate can jump significantly in the fourth year and beyond. As you will probably be paying your home loan over the next few decades, it's the long-term rates that matter.
Some bankers may tell you this is no problem, as you can always refinance your loan – in other words, switch from one loan package to another. But you must remember there's no guarantee you'll find a better deal four years from now.
As such, always focus on the interest rate in the fourth year and beyond.
3. Be wary of the risks that come with a Board Rate Loan
A board rate is a home loan interest rate determined internally by individual banks. It can go by many different names, such as Mortgage Financing Rate, Prime Rate Loan, Home Mortgage Floating Board Rate, Special Housing Rate etc; the list is never-ending.
How they determine the rate is not made known to the public.
You should know that accepting a board rate loan would mean that the bank has complete control over the interest rates. Some banks may be eager to point out their interest rates are much lower than the market rates or that their rates have not changed for a long time.
However, accepting a board rate loan may pose some risks. It means your bank will be able to increase your interest rate at any time without the need to provide any justification whatsoever. Also, they're required to give you just 30 days notice before changing their rates.
Perhaps you might want to think twice before committing to a board rate loan.
4. Choosing between a Singapore Interbank Offered Rate (SIBOR) loan or a Fixed Deposit Home Rate (FHR) loan
Fixed home rate loans are home loan rates that stay the same for a specific period. Essentially, they are tied to the bank's fixed deposit rates, while SIBOR loans are not. 
For the bank to raise your interest rate, they would need to pay out more in their fixed deposits. As such, banks are disinclined to raise interest rates.
SIBOR loans, on the other hand, are determined by the median rate at which banks are lending to one another. The rate is set daily after at least 12 member banks that form the panel of the Association of Banks in Singapore (ABS) report their rates for the day. 
SIBOR rates are monitored by the Monetary Authority of Singapore (MAS), which leaves banks with no control over them.
FHR loans are generally a safer option for property buyers as they are less volatile than SIBOR loans. The fluctuating rates in SIBOR loans can pose a risk to those who need predictability in their loan rates. Alternatively, you can choose to get help from a mortgage consultant for better understanding and decision making.
However, keep in mind that Singapore is phasing SIBOR out to make way for the Singapore Overnight Rate Average (SORA). As of 31 March 2022, the 6-month SIBOR will be officially discontinued, with 31 December 2024 marking the end of the 1-month and 3-month SIBOR. 
Here are 5 key things to know if you're switching out your home loan package to SORA.
5. Check for a lock-in period
A lock-in period imposes a penalty if you try to refinance (switch loan packages) within the lock-in period. Banks usually impose this as a deterrent to users from constantly chasing cheaper loans, which may lead to losses.
The lock-in penalty is usually 1.5% of the non-disbursed loan amount as well as hundreds of dollars in processing fees, and it's almost never worth paying.
Lock-in periods usually last from one to five years. While housing loans with lock-in periods may be a bit cheaper, you have to consider the risk. You won't have the flexibility to switch to a more affordable loan package if interest rates fall during the lock-in period.
However, if you have no plans to refinance or sell your home in the next couple of years, a long lock-in period shouldn't matter to you.
6. Check if you meet the Total Debt Servicing Ratio (TDSR)
Your monthly home loan repayment, in addition to all your other monthly debts—for example, personal and car loans—cannot exceed 60 per cent of your monthly income. This is due to the TDSR framework introduced by MAS.
Following the TDSR framework, if you earn $7,000 per month, your total debt repayments cannot exceed $4,200 per month. If you have a variable income source, such as sales commissions, your monthly income will be taken as 30 per cent lower for the purpose of TDSR calculations.
Note that, for variable repayment loans such as credit cards, the minimum monthly repayment is used to determine your TDSR.
Breaking the TDSR does not mean you cannot get a home loan—it means you have to borrow a lower amount or take a longer loan term. For example, you can make a bigger downpayment to reduce your monthly repayment, or you might have to extend your loan tenure.
7. Looking for the best property valuation
A higher property valuation allows you to borrow more from the bank. This is because the maximum you can borrow is up to 75 percent of the property price or value, whichever is lower.
If the bank's valuation is much lower than the seller's asking price, accepting their home loan may mean a heftier cash outlay. Engaging a home loan mortgage broker to assist you in finding the best valuation.
---
This article was originally published on DollarBack Mortgage, which shows you the top five home loans across 145 mortgage packages in Singapore.
Thinking of getting a mortgage? Let us know in the comments section below or on our Facebook post.
Looking for a property? Find the home of your dreams today on Singapore's fastest-growing property portal 99.co! If you would like to estimate the potential value of your property, check out 99.co's Property Value Tool for free. Also, don't forget to join our Facebook community page! Meanwhile, if you have an interesting property-related story to share with us, drop us a message here — and we'll review it and get back to you.