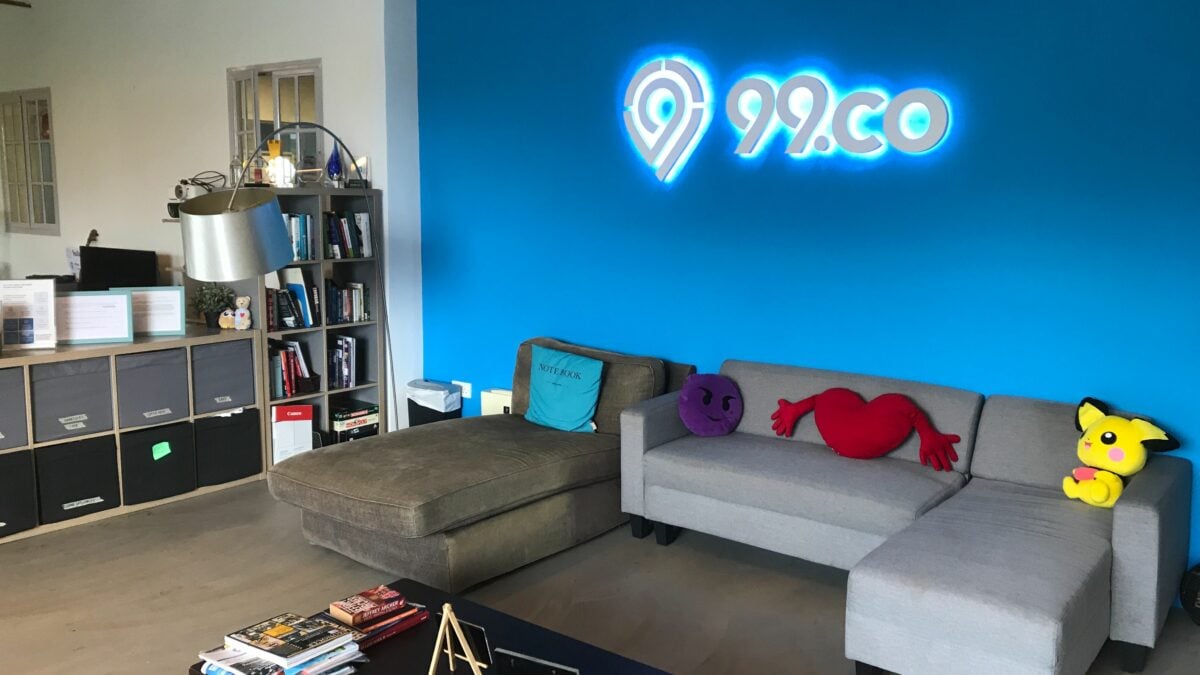 99.co to join forces with iProperty.com.sg and Rumah123.com, with REA Group backing for market leadership
99.co is proud to announce that we've entered a binding agreement to take over operations of REA groups' operation in Singapore and Indonesia, including consumer portals iProperty.com.sg and Rumah123.com. 
The joint venture (JV) would place us immediately as the market leader in Indonesia and along with a significant investment from REA Group, well positioned to take market leadership in Singapore. 
With the rise of Southeast Asia's digital economy, REA Group is doubling down on the market by investing in 99.co and merging its Singapore and Indonesia assets under 99.co's leadership. 
Under the terms and conditions of the acquisition, 99.co will be assuming full control of REA's Singapore and Indonesian operations upon closing. 
99.co and REA Group will form a JV with 99.co serving as majority shareholder, with the JV being helmed by 99.co's senior management team, including its co-founder and CEO Darius Cheung. 99.co will continue to operate 99.co, iProperty.com.sg and Rumah123.com consumer portals. 
Further, REA Group will  invest an additional US$8 million in capital to accelerate growth and development.
The real estate industry have expressed enthusiastic welcome for the merger and anticipation for a market shake up.
"This is a ground breaking development for the industry, 99.co has been a rapidly growing challenger in the market while iProperty is a well-established brand that many consumers know and still uses, and is well primed for a rejuvenation. With 99.co taking control of iProperty, we should expect to see the emergence of a new leader in the market," said Kelvin Fong, Executive Director at Propnex Realty. 
"99.co has always been a younger, up and coming brand, with innovations that suits the needs of the newer generation of home seekers, which is why they have been successful in growing in that demographic. With the enterprising 99.co team in charge, am sure they will be able to take the innovation to the broader market including the investor audience that is core to iProperty," added Kevin Lim, Chief Agency Director, ERA Realty Network. 
"An amazing partnership; this is going to be a major game changer among property portals. 99.co will have our continual support,"  said Bruce Lye, Co-Founder, SRI.
"This is great news, the industry has been looking for a strong candidate to back so we can have competitive offerings. 99.co is the clear front runner for that but with iProperty brand as well as REA backing, this will flip the industry upside down," added Rex Tan, Executive Group Director, Huttons Asia.
Gunning for Market Leadership
"We are coming for market leadership. This is a key milestone that positions us instantly as number one in Indonesia, and well on our way to that in Singapore. Our innovative DNA plus REA's unrivalled experience and resources makes this partnership a lethal combination Southeast Asia has not seen before," said Darius Cheung, CEO of 99.co. 
REA Group, CEO Owen Wilson said: "The Singapore marketplace is ripe for disruption. Our customers in this market want a true industry partner who can deliver world leading products and experiences. Joining forces with 99.co creates the market leading presence in terms of customers and listings. Combined with our expertise and experience in other countries where we are the clear market leader, this presents a fantastic opportunity to rapidly increase our market share in these expanding growth markets."
REA Group, Chief Strategy Officer and CEO Asia, Henry Ruiz commented: "Over the past two years we've admired the innovation and speed that Darius and his team have brought to the marketplaces that they serve.  The formidable combination of our talent, best of breed technology, digital expertise and customer relationships will supercharge our ability to compete and win in Singapore and Indonesia."
Founded by Darius Cheung in 2014, 99.co is the fastest growing property portal in Southeast Asia, having grown its traffic 32x in the last two years. 
The company had raised US$15.2M in their Series B funding round led by MindWorks Venture and Allianz X in August to spur product innovation and expansion to other regional markets such as Vietnam, Philippines and Thailand.
Meanwhile, iProperty.com.sg and Rumah123.com are two of the most recognised property portal brands in Singapore and Indonesia, respectively, having been established for more than a decade. iProperty was acquired in 2015 by REA Group, one of the largest property technology groups in the world, for US$531 million.
You can read more about the 99.co and REA Group JV on Channel News Asia, and here on Tech in Asia.
Looking for a property?
Find the home of your dreams today on Singapore's fastest-growing property portal 99.co! If you would like to estimate the potential value of your property, check out 99.co's Property Value Tool for free. Also, don't forget to join our Facebook community page or Telegram chat group! Meanwhile, if you have an interesting property-related story to share with us, drop us a message here — and we'll review it and get back to you.
Note that this content may be reproduced in edited form on our content partner sites. They include AsiaOne and Yahoo South-East Asia but are not limited to these.