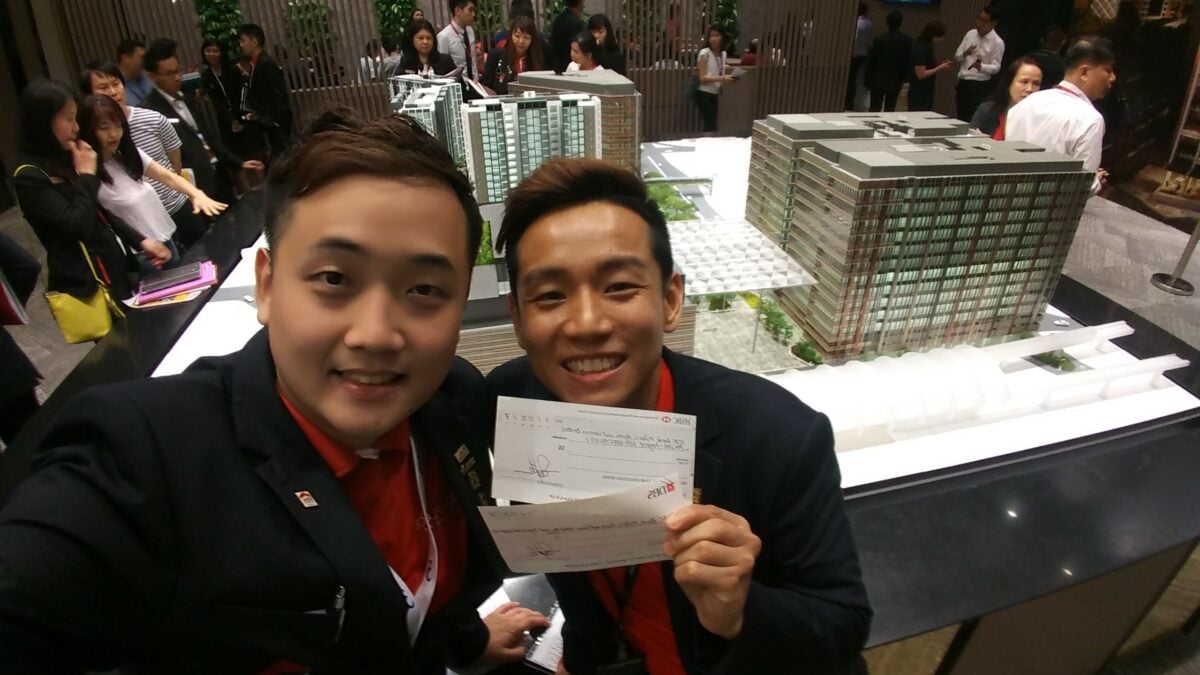 Ever wondered what it is like being a property agent?
In this new series entitled Agent Success Stories, we sit down with agency leaders to find out their side of the story. From their humble beginnings to the challenges they have faced on the road to success, we learn that a career in the real estate industry is one filled with boundless opportunities – if you know where to look.
An accountant by training, peers and and colleagues were taken aback when Aaron Wan (Associate Division Director/ERA) left the financial industry to pursue a career in real estate. We visit with Aaron today to learn more about this enterprising young man who bought his first private property at the age of 23.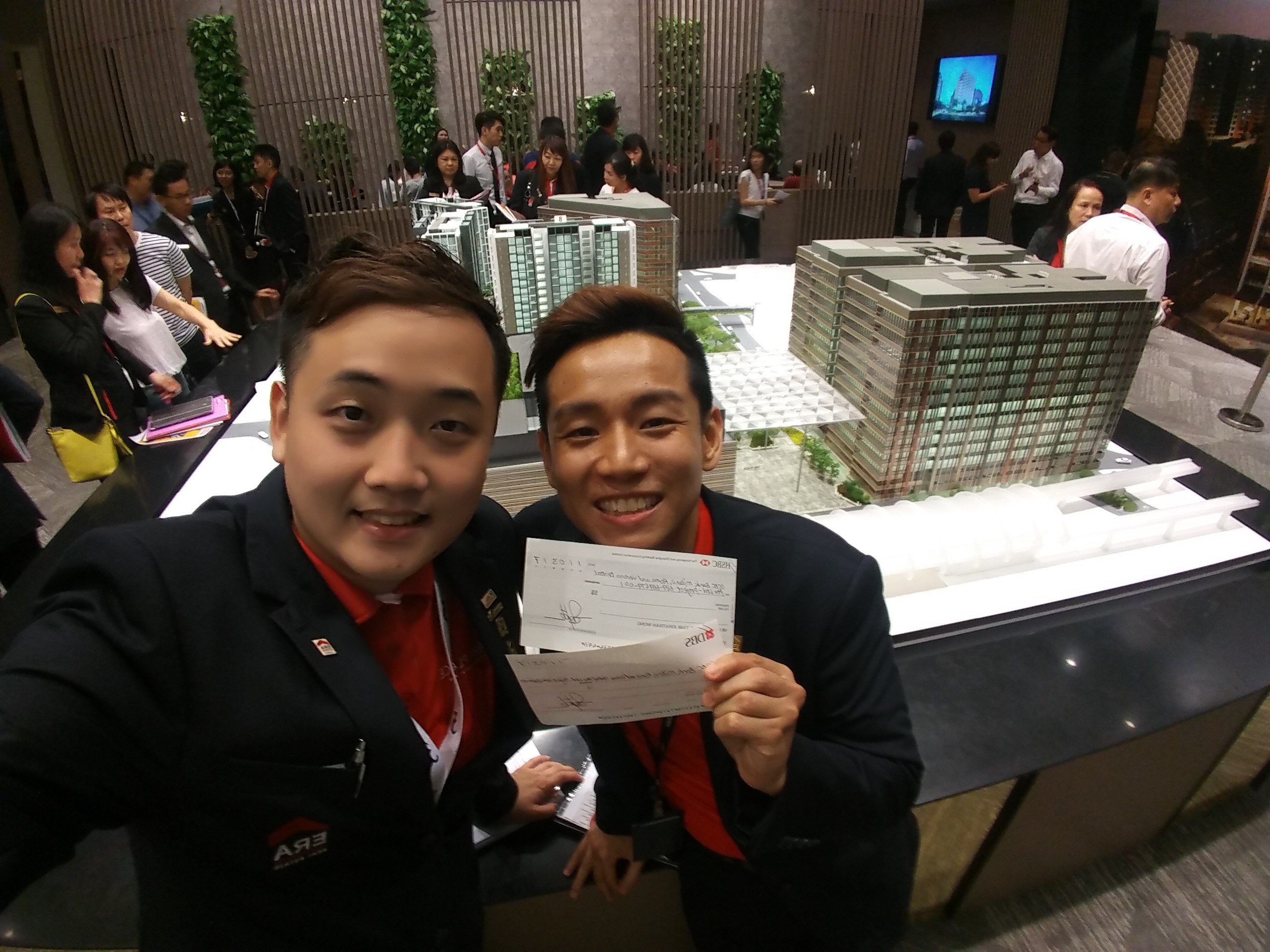 Why did you enter the real estate industry?
I was very much inspired by a friend who was working in the insurance industry. He was making between $200K to $300K a year. That got me thinking – if he can do it, why can't I? The sky's the limit when it comes to the amount of income one can make from real estate. Besides, what's the worst that can happen? At most, I would go back to what I was doing if things didn't work out for me. I knew that I'll be letting myself down if I didn't try – I would never know what might have been.
When did you first join the industry?
In the last three weeks of 2013! Friends thought that I was nuts for wanting to fork out a couple of hundred bucks to pay for the Estate Agent License which I would have to renew shortly after. But I was thinking, why not? I believe very much in carpe diem – seize the day! Time and tide waits for no man. By the end of my first month in real estate, I had made about $80K.

What was your breakthrough point thus far in your property career? Can you share a bit more of what happened?
I invested a lot in marketing myself when I first started out. I consolidated all the information about new launches into fliers and advertisements which I disseminated in huge numbers. I positioned myself as the go-to guy for new launches.
How has your strategy changed since then?
I knew that I wanted to break into the high net worth (HNW) market. I needed to strategise how to get my foot in through the door to access this clientele. After saving up, I bought my first property in D9. What better way to market myself to the HNW crowd than for me to live in close proximity to them? Since then, I have specialised in servicing the HNW market, zooming in on marketing properties in D9.
What is your greatest success as a real estate agent?
The financial abundance I have been blessed with since taking this path has given me the most fulfillment. I'm not from a well-off family; never in my wildest dreams did I think that I'll be able to earn what I am drawing today. The biggest sum I have made in a month is $300K. I also find it very gratifying to be able to help people find their ideal home and negotiate the best price I can for my clients.
Who has been an inspiration to you in your real estate journey and why?
Kenny Tan, Senior Vice President of Corporate Marketing & Training at ERA Realty Network Pte. Ltd. I first met Kenny in an ERA training which was compulsory for all newbies who came aboard back in 2013. Even after four days of intensive training, Kenny continued to offer insights and advice on my day-to-day work as a real estate agent. During my second month in the industry, I was struggling with a deal that would bring in about $40K in commission. Back then, it was the biggest transaction in terms of commission I had ever dealt with. Together with Kenny's help and watchful guidance, we worked on it tirelessly for a week and I eventually went on to close the deal!
Since then, we meet up regularly for coffee sessions and he would always "kick me in my butt" when he sees me slowing down in my sales. Such is the level of trust between us – I have gone to Kenny for advice on marriage, family and other aspects of career planning. Kenny is definitely an inspiration to me and I owe a great deal of success I have today to him.
What kind of support and training do you provide to agents under your care?
I emphasise a lot on one-on-one mentoring sessions with my team members. I make it a point to sit down with each of them to do some goal setting. It is important for them (and me as well) to understand their motivations and what they plan to achieve. No two men are alike; by the same token, no two agents may share exactly the same goal. Some may wish to work towards income replacement – where they earn as much from real estate, as they did in their previous job except with more flexibility and spare time to spend with family. Others may choose to double or even triple their income. Hence, it is crucial for me to understand my agents, so I can better equip them with the skills they need to achieve their real estate goals.
What do you reckon are some of the difficulties faced by new agents?
When they first start out, many are daunted by the prospect of not receiving a stable monthly paycheck. Also, some may not understand that it's necessary to set aside a certain budget for marketing efforts when you first start out. From my own experience, I invested close to $7K a month consistently for advertising on the newspapers. Not forgetting as a real estate agent, I need to set aside marketing expenses for the printing of flyers, sending out of emails and SMS blasting etc. in order to establish myself as a "branded" real estate agent.
What areas do you advise new agents to focus on?
Most join the industry with zero leads. Hence, I would say new launches are a good starting point for real estate newbies. I personally started out joining every single new launch which ERA brought in. People who visit showflats have some form of interest in property investment and that's as good a starting point as any other. Also, when you station yourself at a showflat, you have a constant stream of prospects coming to the showflat (and potentially to you). New launches can help you build up a portfolio of leads and clients as ERA has a very good system of ensuring that all agents participating in new launches would come together to do marketing events such as road shows, flyer distribution etc.
What has brought you the most fulfillment thus far?
Turning people's lives around is something I hold close to my heart. I've had ex colleagues from the accounting line approach me to guide them towards achieving financial freedom. There's nothing quite like the satisfaction of knowing you have changed someone's life for the better, having supported them in attaining their financial goals.
What can your clients expect from working with you?
That I live up to my motto – The Wan You Trust. For every client I have worked with, I will always put their interest first. For example, I have helped many clients benefit from the deferred payment scheme and increased their return on investment, making their money work harder for them! Based on my analysis of the market, I advise clients on the best time to cash in on their investments so as to maximise future capital gains. Knowing my clients are in an enhanced financial standing now due to the work we have done together, brings me an immeasurable amount of joy and satisfaction.
About Krristy Lam
The Sun who inspires and influences through word and thought
Looking to sell your property?
Whether your HDB apartment is reaching the end of its Minimum Occupation Period (MOP) or your condo has crossed its Seller Stamp Duty (SSD) window, it is always good to know how much you can potentially gain if you were to list and sell your property. Not only that, you'll also need to know whether your gains would allow you to right-size to the dream home in the neighbourhood you and your family have been eyeing.
One easy way is to send us a request for a credible and trusted property consultant to reach out to you.
Alternatively, you can jump onto 99.co's Property Value Tool to get an estimate for free.
If you're looking for your dream home, be it as a first-time or seasoned homebuyer or seller – say, to upgrade or right-size – you will find it on Singapore's fastest-growing property portal 99.co.
Meanwhile, if you have an interesting property-related story to share with us, drop us a message here — and we'll review it and get back to you.
Join our social media communities!
Facebook | Instagram | TikTok | Telegram | YouTube | Twitter