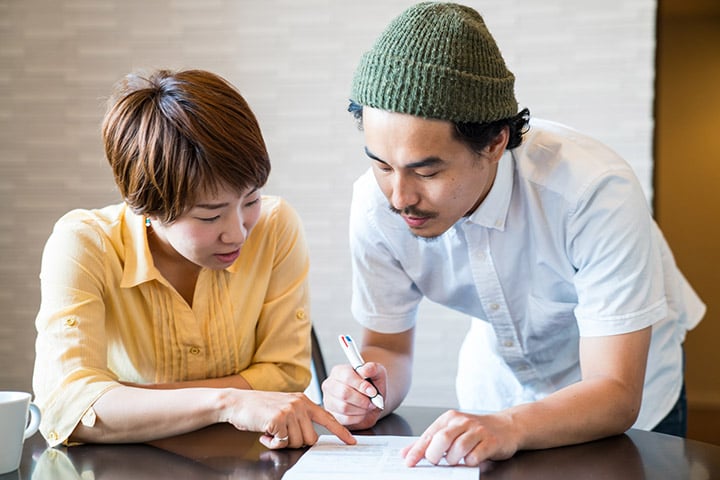 When buying a property with another person, be it a spouse, child or a friend, you must choose how the property is split among the co-owners. There are basically two key ownership (holding) options: joint tenancy and tenancy-in-common. Given that choosing either one is a decision with potentially major ramifications (e.g. how the property is dealt with after a co-owner dies), you and your co-buyer need to fully understand what each of these two types of ownership means, and the pros and cons of each, before signing the Sales and Purchase Agreement. This comprehensive article will help you make that decision.
What is a joint tenancy?
A joint tenancy means:
All the property owners have an equal interest, regardless of how much each one contributes

The owners have equal rights, making it impossible for one owner to kick out the others, or make a unilateral decision on issues such as selling (even if that owner pays the bulk of the property cost).

It's much harder to "de-couple"

Property is automatically transferred to the co-owners upon death.
This the "default" holding option on the contract when couples buy their home. Under a joint tenancy, all the buyers will have an equal interest the property, with the rights that follow. Keep in mind that this is regardless of who's paying more or less.
It's difficult to de-couple if you have joint tenancy
Decoupling is when one owner buys over the share of another, or transfers their shares by way of a gift. This is often done when a couple wants to own a second property: the wife can sell her share to her husband, and then buy a second property without incurring the Additional Buyers Stamp Duty (ABSD).
De-coupling is straightforward for tenancy-in-common (see below), but much more complicated for a joint tenancy.
Under a joint tenancy, you can only de-couple after a legal severance (e.g. divorce). You'll need a copy of an Instrument of Declaration, which has to be lodged with the Singapore Land Authority (SLA). You'll need to speak to a property lawyer for more details.
If the property is an HDB flat, you'll need to speak directly with HDB on whether you can de-couple.
The right of survivorship applies
Under a joint tenancy, there is a simple right of survivorship: when one of the owners passes on, the property stays in the possession of the other owners. So if you and your wife hold the property under a joint tenancy, she would automatically get the flat if you pass on.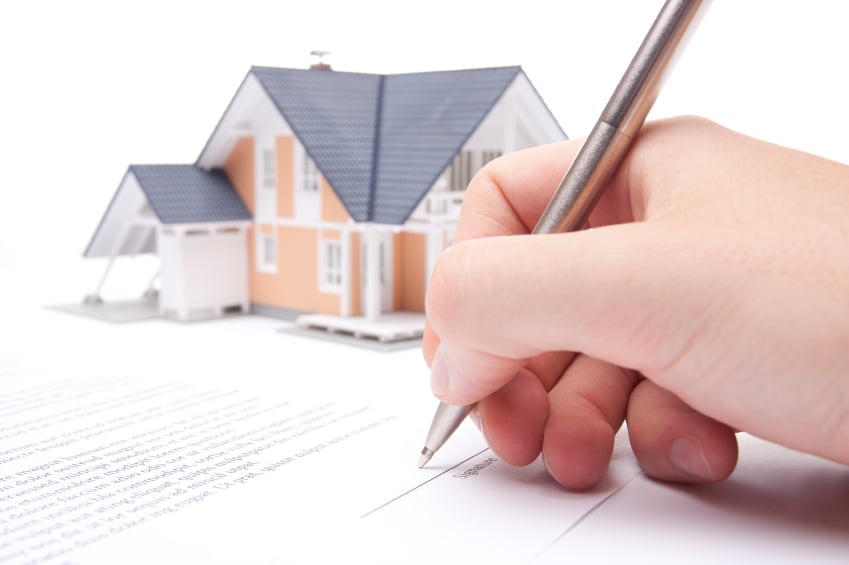 What is tenancy-in-common?
The shares in the property are clearly divided, and its much easier for one party to sell

It's easier to de-couple

Upon the death of one owner, the others don't automatically get the deceased's share of the property
Tenancy-in-common is mostly used by people who are making a joint investment in a property, or sometimes by couples who will not, or cannot be married.
The key difference with tenancy-in-common is that shares are clearly divided. For example, the division can clearly state that you own 80% of the property, while your buddy (another investor) owns 20%.   
Any of the co-owners can choose to sell their share in the property to a third party, or leave it to a third party in their Will. They don't need the permission of the other co-owner. In the above example, if your buddy wants to sell his 20% to someone else — or will it to his son — there's nothing you can do about it.
For this reason, de-coupling is very straightforward. You can just sell your share to the other owners or a third party, and you're out of the picture.
Your share of the property is transferred following your Will
If you pass on, your share in the property is distributed according to your Will, with the Executor (the person named in the Will) having to engage a private solicitor to apply for a Grant of Probate (a court order) in order to manage the deceased's estate. It's not automatically transferred to the other co-owners.
If there is no Will, your interest in the flat will be distributed to the beneficiaries in accordance with the provisions of the Intestate Succession Act. Beneficiaries (also known as Administrators) should also engage a private solicitor to apply for the Grant of Letters of Administration — a court order that gives legal authority to the Administrator to manage the deceased's estate.
Note that even with tenancy-in-common, co-owners cannot kick each other out
A common belief is that, if you own more of the property, you can kick out the other co-owners out of the house in a dispute. It doesn't work that way. All the co-owners have the right to live in the property, regardless of the size of their share.
Any legal decisions affecting the property must also be made jointly, even if the co-owner holds only a small share.
Can you switch from joint tenancy to tenancy-in-common?
Yes, but you'll need the help of a property lawyer to do it. For flats, you'll have to speak with HDB directly.
One thing to note is that, if you switch from joint tenancy to tenancy-in-common, you can only switch to a 50-50 share. For example, if you and your wife are joint tenants, and you switch to tenancy-in-common, you will each own 50% of the property; even if you've paid more for it all along.

Vice versa, tenants-in-common can convert their holdings to joint tenancy — by way of declaration — only if they are tenants-in-common in equal shares (i.e. if the split is already 50-50). As such, any property owners contemplating a change in manner of holding from tenancy-in-common to joint tenancy may be required to transfer part of their interest to the other tenant. Note that any transfer will be subject to stamp duties.
What if the share of mortgage loan among two co-owners won't be 50-50? Which ownership type should you choose?
The proportionment of loan repayment from both parties is a private agreement between the borrowers/co-owners. So, be it joint tenancy or tenancy-in-commons, the manner of ownership has little implication for mortgage loans, and vice versa.
Which ownership type should you pick?
It depends on your intentions for buying the property. If you are a straight-up home buyer buying for your own stay, then a simple joint tenancy should suffice.
If you're an investor however, and you're working with others to generate rental income or sell for gains, then you should always apply for tenancy-in-common.
Have questions on joint tenancy or tenancy-in-commons? Voice them in the comments section or on our Facebook community page.
If you found this article helpful, 99.co recommends Property lawyer in Singapore: How to choose the right one and HDB inheritance rules: How they work (and what you must know)
Looking for a property? Find your dream home on Singapore's largest property portal 99.co!