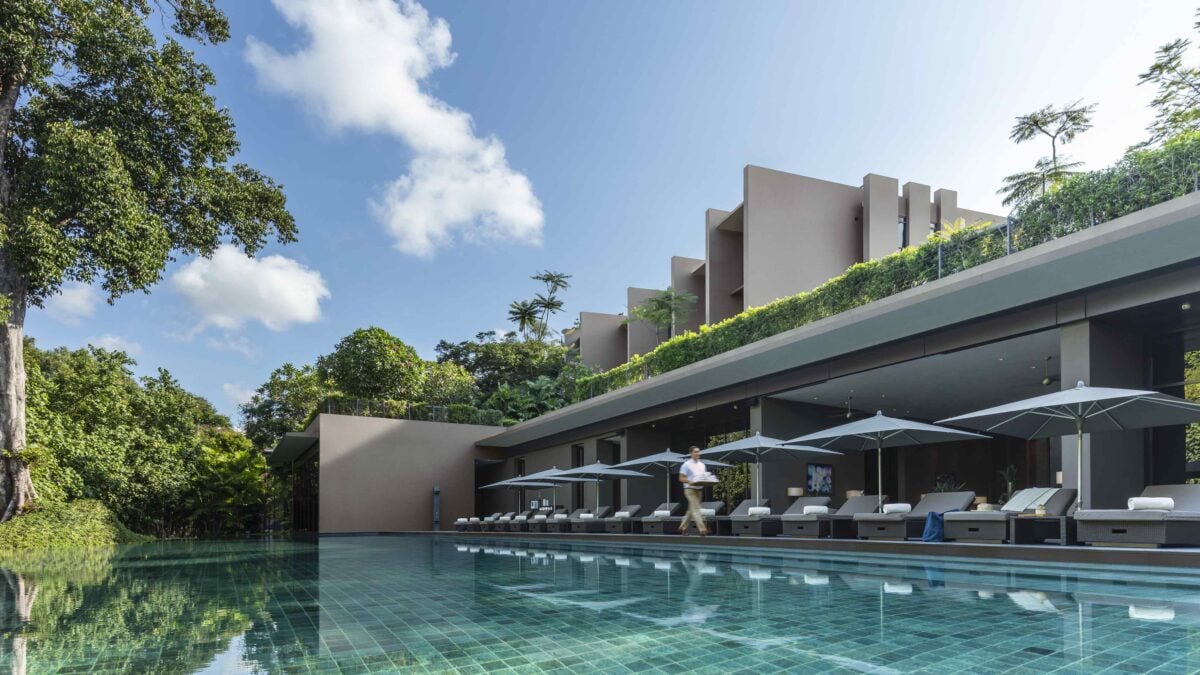 What do designer Coco Chanel and billionaire Howard Hughes, footballer David Beckham and movie star Marilyn Monroe, author Oscar Wilde and comedian Peter Sellers, coach José Mourinho and artist Salvador Dalí have in common? They all spent months, years and in some cases, decades of their lives in long-term residence at five-star hotels.
Typically, people will stay in hotels for just a short space of time, renting or buying a property as a more permanent abode. But for those who value flexibility, freedom, convenience, easy access to a host of services, plus a reassuring level of security, making your home at a luxury hotel can be a much more sensible solution. Especially when the hotel offers expansive residences — as is the case at Capella Singapore.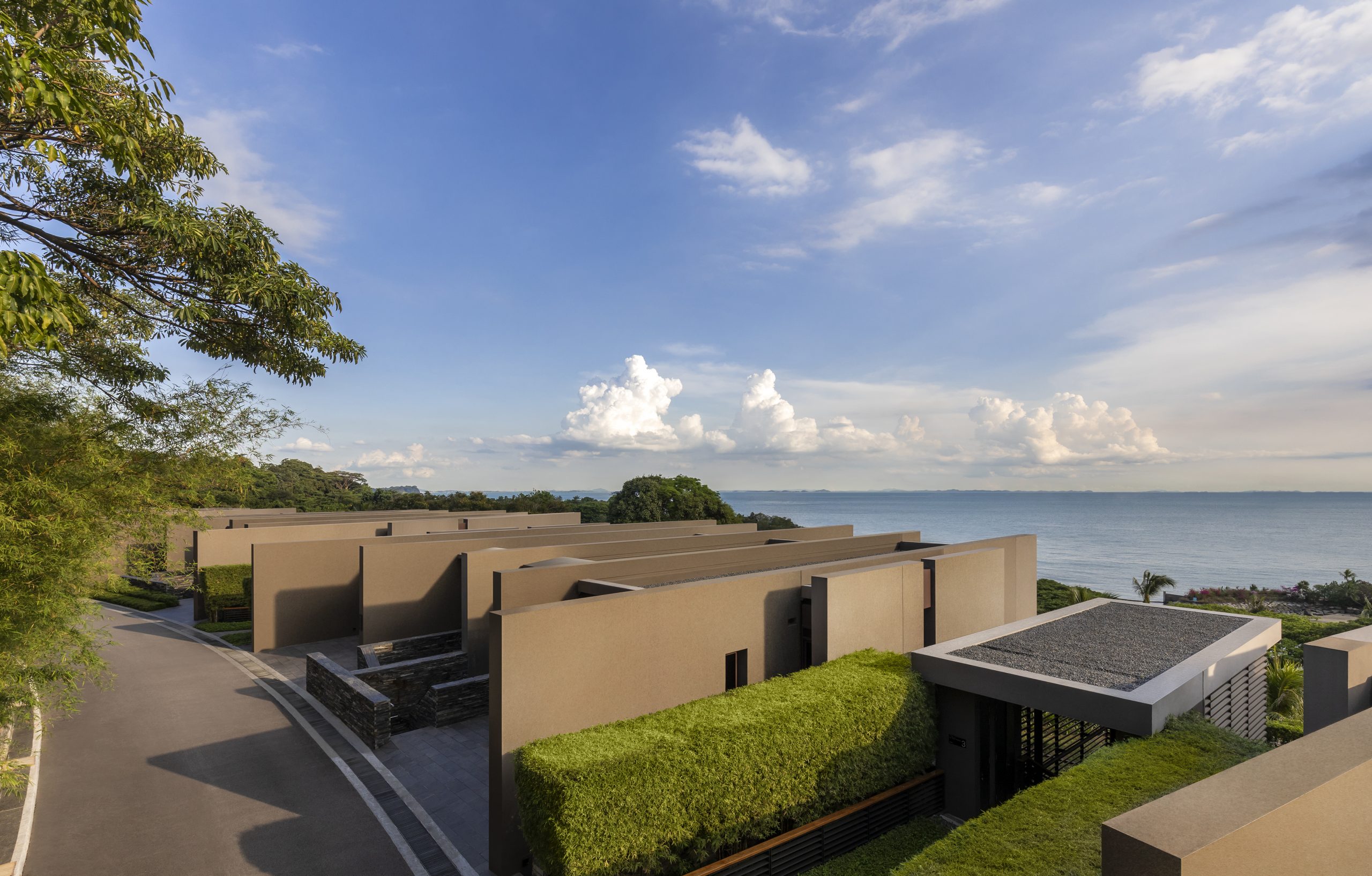 Here, on Singapore's exclusive resort-living isle of Sentosa, Capella The Club Residences provides the choice of one- to four-bedroom suites, penthouses, duplexes and gracious bungalow-style manors. Fully furnished and ready to instantly occupy, these tastefully decorated homes, designed by top British architecture firm Foster + Partners, feature elegant modern-minimalist interiors and gorgeous views of Capella's abundant greenery.
While new arrivals to Singapore will normally be faced with a million and one tasks in establishing a home, at Capella The Club Residences, you need only check-in, settle back and relax. There's no need to purchase furniture, appliances or any of the other accoutrements of everyday life. You needn't bring anything but clothing and personal items with you — the core essentials required to 'feather your nest' are provided. Equally, when you choose to depart, you won't be encumbered by non-essential belongings, which is tremendously liberating.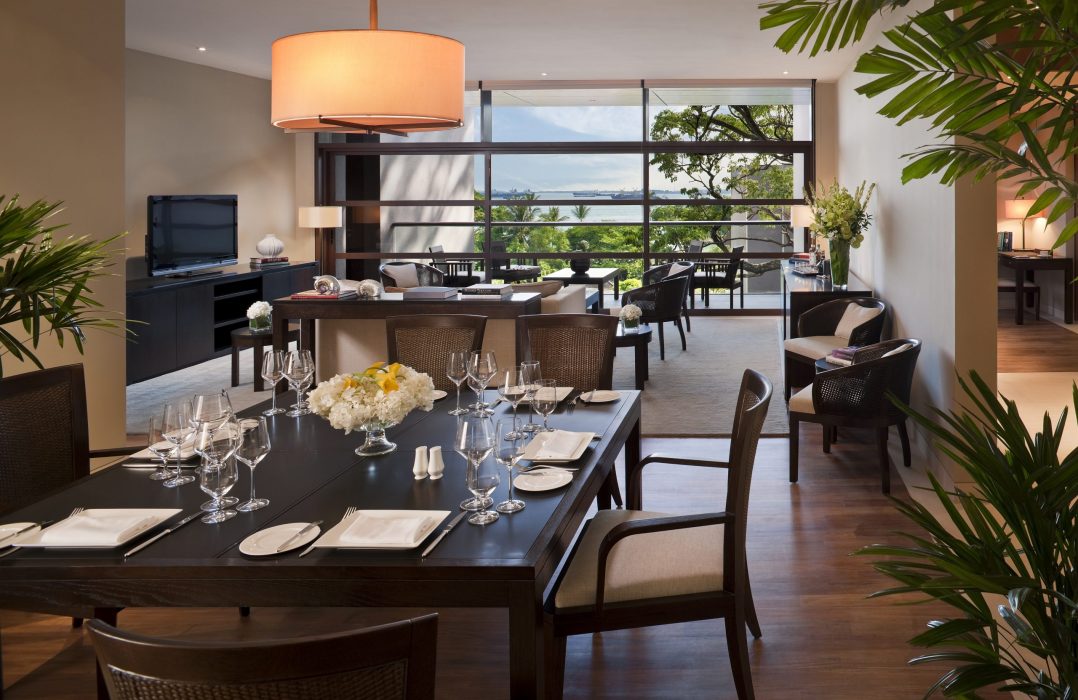 In today's uncertain world, one of the ultimate luxuries is the ability to relocate with very little notice. That's a freedom living at Capella The Club Residences facilitates. Settling in here is ideal for those constantly looking to explore new horizons or pursuing the most lucrative location for their career or business domicile — for example, consultants, finance professionals, C-suite executives and entrepreneurs.
As the sweeping changes the last two years brought have unshackled countless occupations from the office, a lot more of us will soon adopt a nomadic lifestyle, experts predict. In future, we'll travel less for work, but we'll likely work more while we travel — a phenomenon some are calling 'bleisure', a mix of business and leisure.
With the mobility and flexibility that the new hybrid work model affords, instead of simply paying a visit, those with the freedom to do so will choose to take up temporary residence at a novel destination, spending a period of months — perhaps even a year or more — living and working in an exciting new location.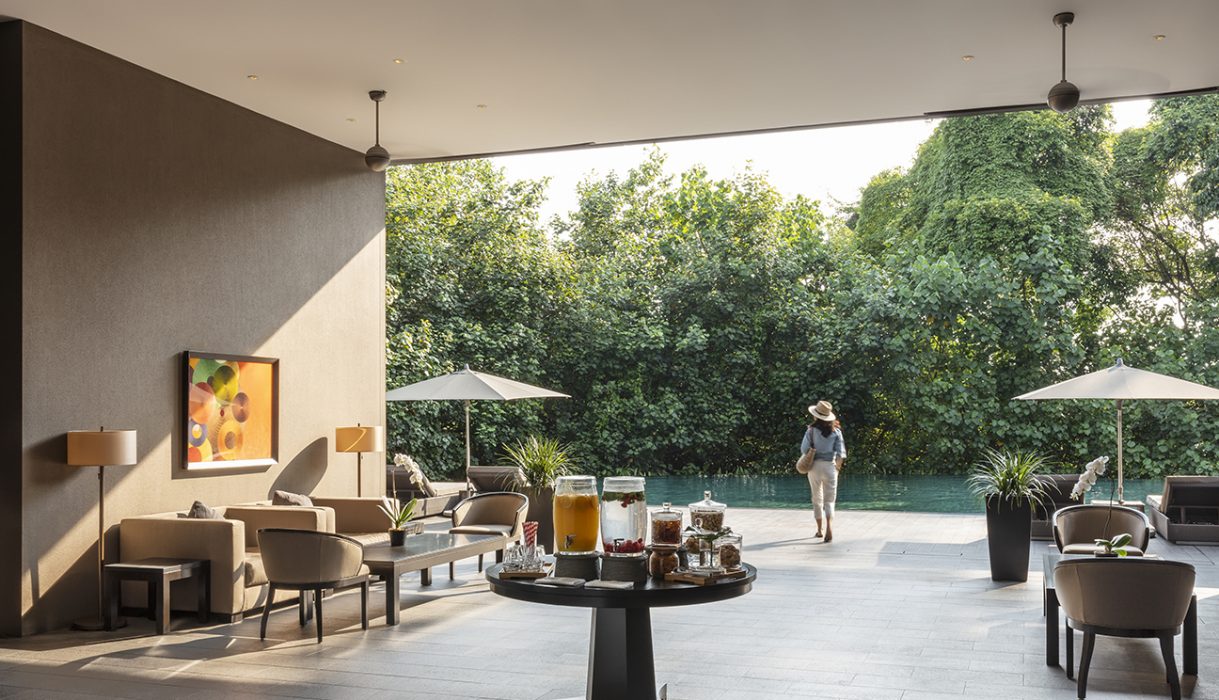 If you're able to work remotely, telecommuting, you may as well do so somewhere extraordinary. For privileged individuals wishing to make Singapore their home for an extended period, there's no better alternative than Capella The Club Residences.
This is the ideal home for those who recognise that freedom is the ultimate asset. Here, unlike in a condominium, you're not locked into a lease of two or more years; the term of your stay is of your own choosing. While those who call Capella The Club Residences home will doubtless be in the position to purchase property in Singapore, there are many reasons why the flexibility of hotel life could prove more attractive.
According to URA figures, private home prices in Singapore rose by a healthy 10.6% in 2021, representing the highest annual growth since 2010. Nevertheless, many other forms of investment can offer returns superior to real estate. By choosing not to buy a property, the funds you'd otherwise have tied up in a home can be redirected to investments with the potential for a higher yield. Alternatively, these resources can be kept liquid and easily accessible, which could be attractive in today's ambiguous global atmosphere.
Over and above property, cash, shares, jewellery, art or crypto, many successful people believe that time is the greatest asset. Staying in a hotel setting, rather than a condominium or other private property, allows you to maximise your time, as virtually everything you could want is right there on-premises. A fully-equipped gym, restaurants, bars, business centres and concierge facilities are all just a moment away.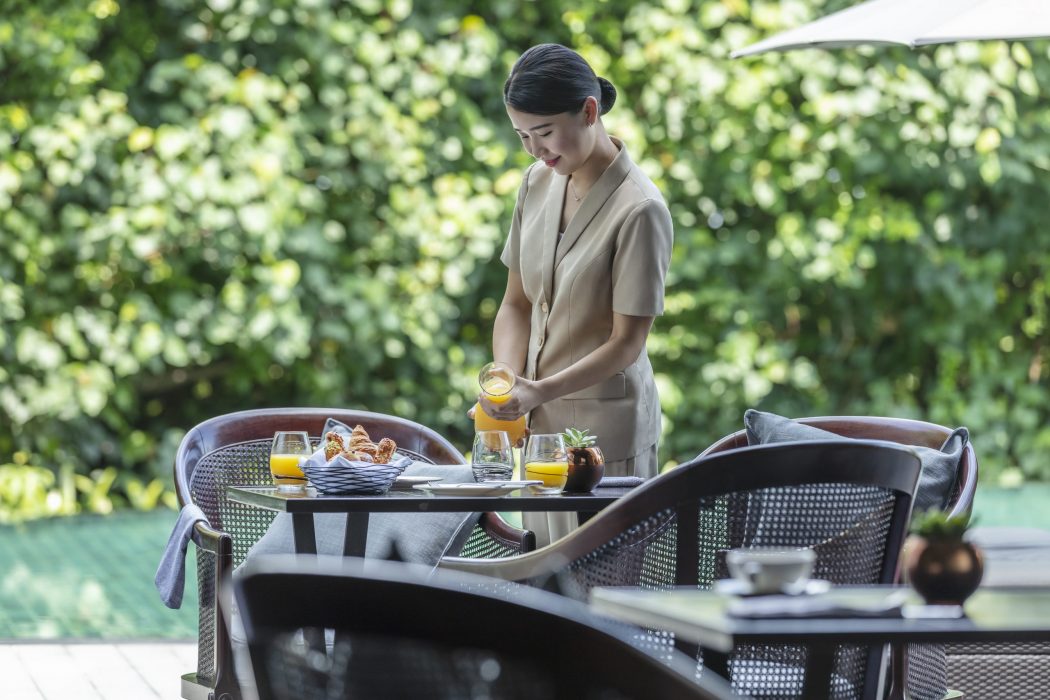 At Capella The Club Residences, you're also minutes from the beach and Sentosa's myriad entertainment and dining options. A short drive from the CBD, Capella is equally an excellent base for business or to access Singapore's best restaurants, museums, boutiques and theatres.
Apart from the inconvenient long-lease terms suffered by tenants, or the onerous taxes and duties that accompany buying property in this country as a foreigner, securing a Singapore private property (condominium or landed) has the disadvantage of leaving residents with the responsibility for caretaking, maintenance and so forth. At Capella The Club Residences, meanwhile, should you have any issue whatsoever, help is just a call away — and housekeeping takes place every weekday.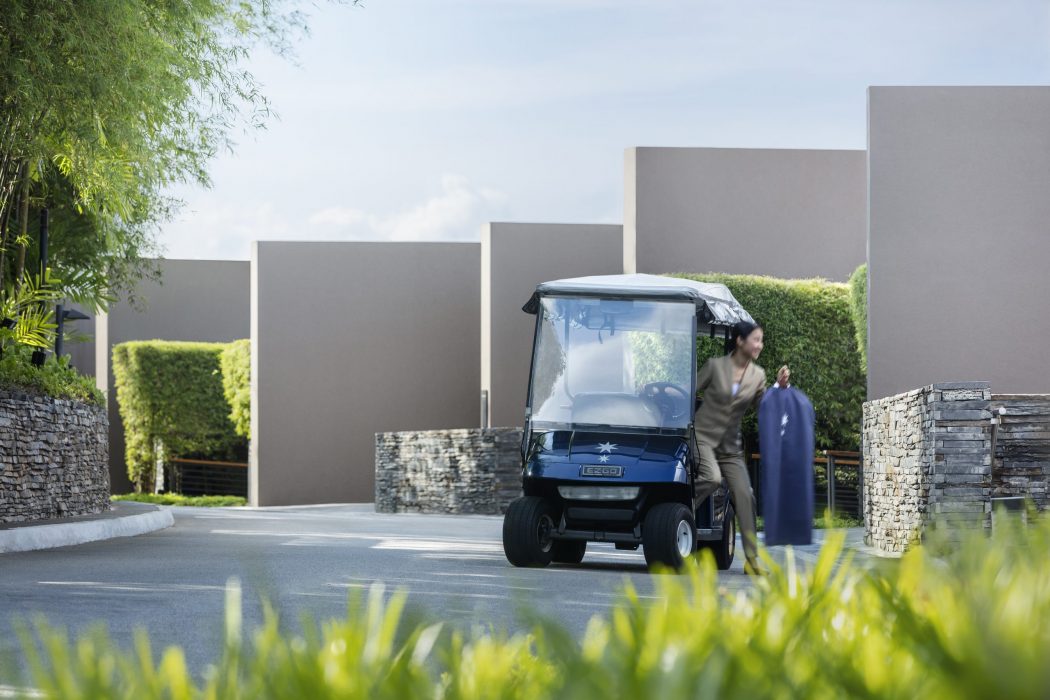 Assistance in professional or domestic tasks can be provided by Capella's friendly and adept staff, who of course will also be delighted to take care of such essential guest services as booking transport, travel, restaurant reservations and in-suite dining (another amenity not available in private properties). You don't have the hassles of hiring or managing household staff, as you would in a private home. Instead, the hotel's team is there for you around the clock.
Situated in the best beachside position on Sentosa, Capella The Club Residences represents the pinnacle of full-service, five-star resort living. Offering security, privacy and true sanctuary by the sea, the suites, duplexes and manors provide options for accommodating singles, couples and families alike in elegance and comfort. Here, freedom is the greatest luxury.
To enquire, visit the website.
About Christian Barker
Looking to sell your property?
Whether your HDB apartment is reaching the end of its Minimum Occupation Period (MOP) or your condo has crossed its Seller Stamp Duty (SSD) window, it is always good to know how much you can potentially gain if you were to list and sell your property. Not only that, you'll also need to know whether your gains would allow you to right-size to the dream home in the neighbourhood you and your family have been eyeing.
One easy way is to send us a request for a credible and trusted property consultant to reach out to you.
Alternatively, you can jump onto 99.co's Property Value Tool to get an estimate for free.
If you're looking for your dream home, be it as a first-time or seasoned homebuyer or seller – say, to upgrade or right-size – you will find it on Singapore's fastest-growing property portal 99.co.
Meanwhile, if you have an interesting property-related story to share with us, drop us a message here — and we'll review it and get back to you.
Join our social media communities!
Facebook | Instagram | TikTok | Telegram | YouTube | Twitter