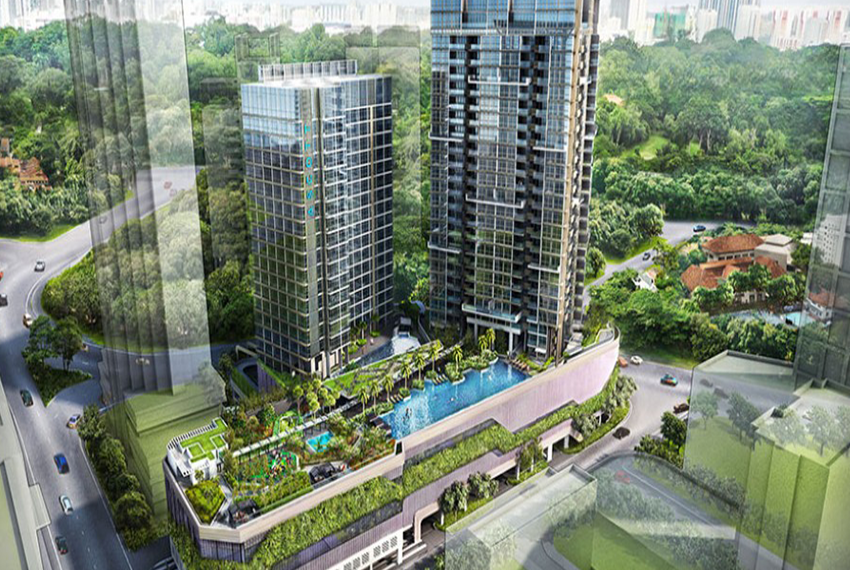 Cairnhill Nine is the best selling condo on Orchard Road this year so far, and that says a lot. Luxury property prices are down almost 20 percent since the peak in 2013; and with problems in both China and Europe, the prospect of more foreign buyers (who make up the bulk of luxury property buyers) is dim. So does Cairnhill Nine mean the market is recovering? Not quite:
Cairnhill Nine is an exception in many ways
Cairnhill Nine shouldn't be taken as a representative of properties along Orchard Road. That's because it is  a rare exception – like digging in the sofa and realising the last tenant left a bag of diamonds in it.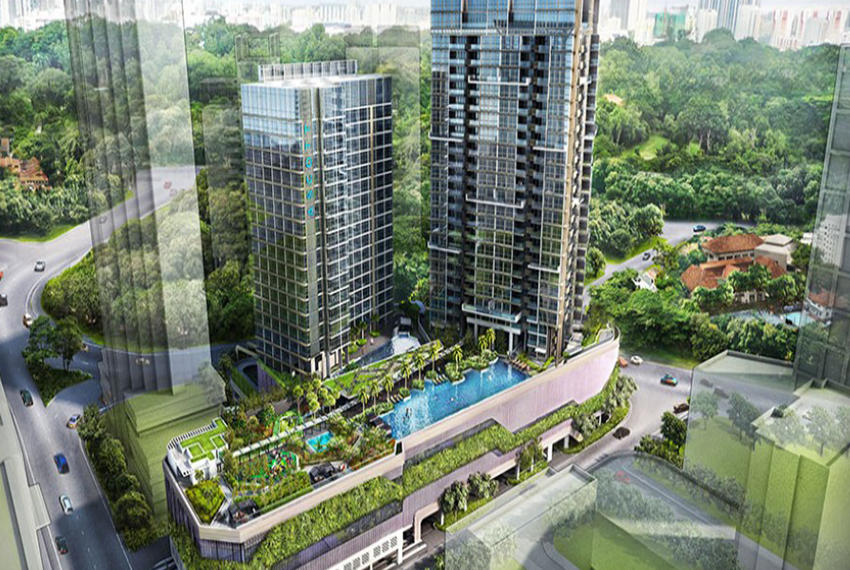 Cairnhill Nine attracted attention long before CapitaLand (the developer) started selling. In fact, 60 percent of it was already booked on 11th March 2016, one day before the actual launch. There are a number of reasons why it was such a phenomenal success:
Ridiculously low price for its location

A clever idea to minimise extras (we think)

Ideal for landlords

Low competition from other launches
Ridiculously low price for its location
Cairnhill Nine is located at a prime stretch of Orchard Road. It's in the area near Paragon, Lucky Plaza, and Heeren. In fact, there's even a covered walkway leading from Cairnhill Nine to Paragon. Not only is it in the heart of the shopping district, it is walking distance from the Orchard Road MRT station, and practically next to Mount Elizabeth Hospital.
How much will this kind of location usually cost you?
Well the closest condo we could find is Alba, at 8 Cairnhill Rise. Listings start from $4.5 million, with the typical unit being around $3,100 to $3,400 per square foot.
Cairnhill Nine, by comparison, went for around $2,500 per square foot. They have shoebox apartments that start at just $1.35 million, which is insanely cheap for a place along Orchard Road. Cairnhill Nine has eight penthouse units, which were sold for between $5.8 million to $6.8 million. To date, we have not found a penthouse unit on Orchard Road that has sold for prices that low. Granted, the penthouses are small compared to others (2,800 to 3,863 square feet). But it is still a spacious area in a prime district.
This pricing draws attention to  Cairnhill Nine and away from other launches in the area – it's a bit like finding a car dealership selling BMWs for the price of a Honda. We can't expect many similar deals, and this should be treated as an exception rather than the norm.
A clever idea to minimise extras (we think)
This is speculation on our part, but CapitaLand had a winning strategy with Cairnhill Nine. We notice that little about Cairnhill Nine's amenities are fancy – there's the BBQ areas, gym, etc. But these are all quite basic, and we don't see the kind of expensive amenities often attached to luxury condos in high end areas (e.g. Car lifts, special concierge services, rock climbing walls).
That simplicity may have kept the overall costs down. It was a good bet that location, plus affordability (for a District 9 condo), was all that's needed to sell this development.
We do wonder if other developers could take a lesson from this. Sometimes, a lower cost is a bigger attraction to buyers than fancy amenities, even if the buyers are rich.
The units at Cairnhill Nine are a bit small for home owners, and the single bedders (about 592 square feet) are definitely too tight for families. But due to its central location, and high accessibility, this will be one of the easiest condos for which to find tenants.
Cairnhill Nine should be able to fetch the same rental income as Alba, which has rental rates that reach around $5 per square foot (most units rent for around $8,000 per month).
There are a lot of landlords eager to move into District 9 or 10 properties – some as a matter of prestige, others because they feel it is a reliable investment over the long term. Rental rates in the heart of Singapore are not likely to be low for a long time, regardless of the current situation.
Lower competition from other launches
Due to its price and location, Cairnhill Nine stood out from other launches in the area. It also comes at a time when there are relatively few new launches in the Orchard Road area. With there being little competition for Cairnhill Nine, it's unsurprising how quickly it sold out.
But again, this is specific to the development. We shouldn't mistake the eagerness for Cairnhill Nine as a sign of eagerness in luxury properties overall or a significant recovery in this sector.
It's a reminder that good deals are often found in bad times
For investors, Cairnhill Nine is a reminder that crisis also means opportunity. The property market is in a slump, but that's no reason to shy away from it. It's precisely tough times that make developers come up with good options, and that's when you find great deals like Cairnhill Nine.
For those who aspire to live in the Core Central Region (CCR), the current squeeze also provides opportunities that didn't exist in the property heydays of 2012 to 2013. Now might be a good time to seriously browse, and try to squeeze onto the luxury bandwagon.