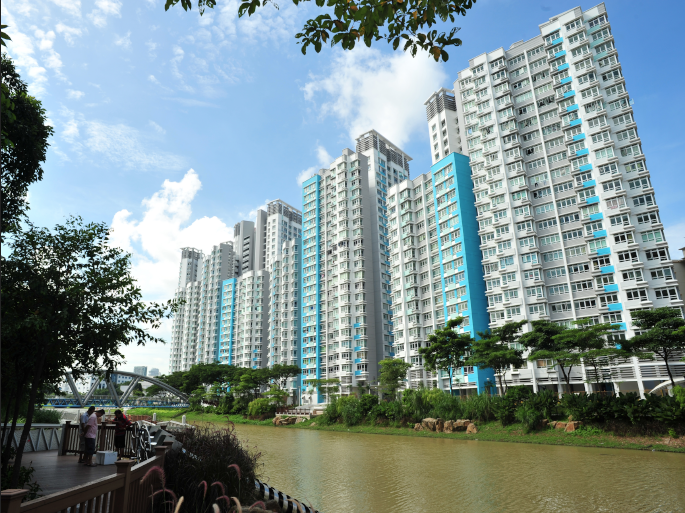 From Tiong Bahru to Balestier, our little red dot is becoming increasingly proliferated by the landmark signs of gentrification: the artisanal coffee places, brunch cafes and handmade craft stores – and most importantly, soaring property prices.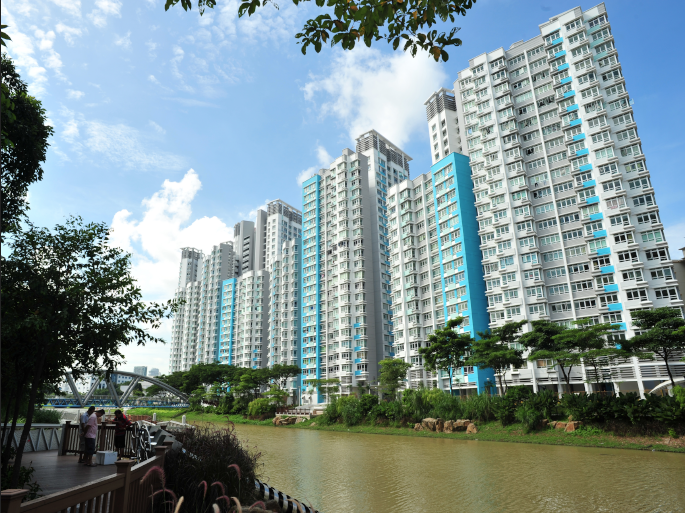 And while many may bemoan gentrification, it's undeniable that these changing neighbourhoods represent a lucrative investment opportunity for anyone able to get in on the action early enough.
The key, of course, is to buy a home in a neighbourhood that's on the cusp of gentrification. You need to be able to capitalise on the area before it becomes popular and, consequently, wildly expensive and unaffordable. But how can the everyday investor pull off such an amazing feat of clairvoyance?
Ways you can identify gentrification in Singapore
One method of finding such opportunities is to look at neighbourhoods that are close to already gentrified areas.
For example, the Kallang/Whampoa area, which borders the already gentrified Jalan Besar, is seeing increasing signs of gentrification recently. What started as just a spillover of people wanting to be closer to the vibrant scene of Jalan Besar, has in turn led to the gentrification of the area itself.
And this is often how gentrification works. As younger clientele move into a certain area, restaurant and shop owners start to take note, and open up businesses in the vicinity in the hopes of capturing a sliver of this new market.
Kallang/Whampoa currently sits in the top five performing estates in respect of median prices for resale four-room flats. As can be seen from the figures below, the median prices for resale HDB flats in the Kallang/Whampoa area saw an upward tick in prices from the 4th quarter in 2014.
| | | | |
| --- | --- | --- | --- |
| | 3-Room | 4-Room | 5-Room |
| Q4 2011  | $345,000 | $515,500 | $639,000 |
| Q4 2012 | $369,500 | $561,500 | $676,500 |
| Q4 2013 | $359,500 | $565,000 | – |
| Q4 2014 | $333,800 | $515,000 | – |
| Q4 2015 | $328,000 | $546,000 | $666,000 |
| Q3 2016 | $329,000 | $581,500 | $785,000 |
Source: HDB
This increase has been attributed to the after effects of Jalan Besar's gentrification, which started in 2014, from the boost in demand by younger, affluent couples drawn to its proximity to Jalan Besar.  Not a mean feat in today's tough market.
Before you commit to an area, take note of key features such as its proximity to public transport, as well as other amenities like shopping centres and schools. You should also be looking out for news on planned developments in the area (such as proposed MRT stations or leisure parks). URA's master plan, which sets out Singapore's development plans over the next 10 to 15 years, is a good place to start for a clue on any government-planned constructions. Proximity to amenities are is a prized commodity in the eyes of potential buyers and renters that helps increase the value of your investment both prior to and after the neighbourhood finally gentrifies.
Another way of catching the gentrification wave is to keep your ear to the ground on new eateries, and coffee places opening up around the island. With social media tools like Facebook, Snapchat and Instagram, it's easier now than ever before to keep abreast of new and quirky additions to the scene. If you notice a trend of eateries opening in a particular neighbourhood, it might be a sign of gentrification in progress – maybe you haven't caught the wave at its lowest point, but you might be able to ride it before it reaches its peak (when it's at its least affordable).
Change doesn't just happen overnight

At the end of the day, it's almost like a game of roulette – you make your best guess and wait to see where the ball ends up. But be prepared for a wait. When you're prospecting a neighbourhood for gentrification, you need to be patient and let nature run its course. While some areas may need a few years or so for the gentrification process to bear the fruits of property appreciation, some may take twice as long. All you can do is hope the ball lands on your bet.