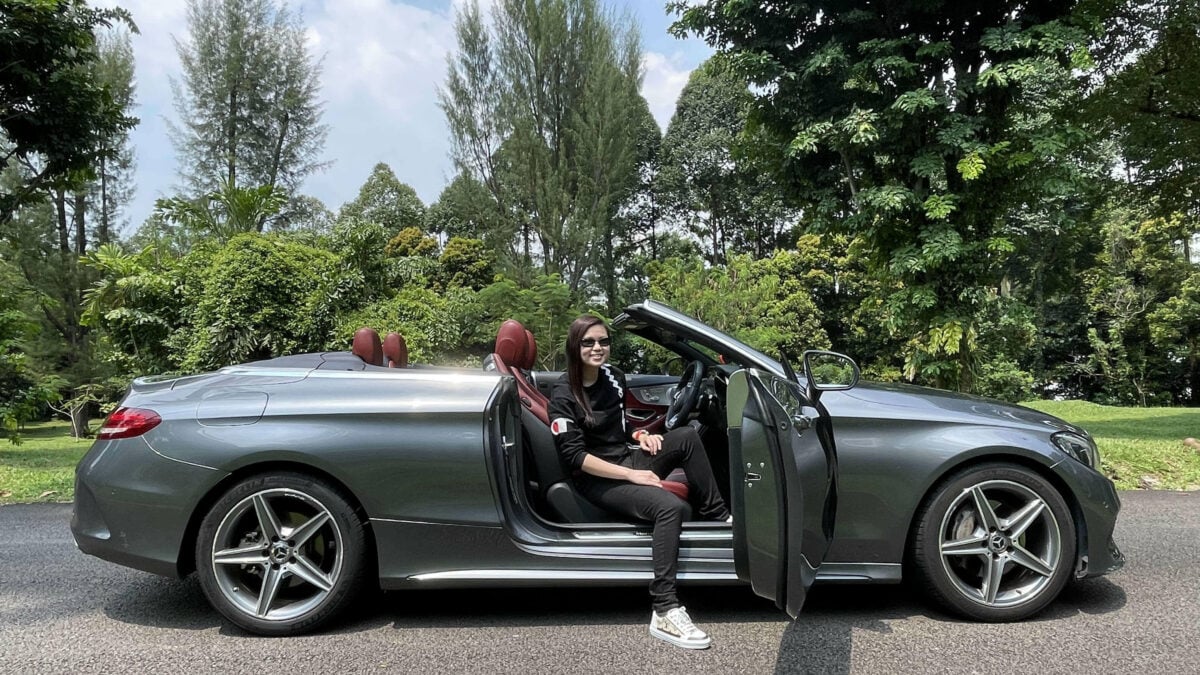 When Beatrice first started as a real estate agent, she would go door-knocking from 7 pm to 10 pm, only to be met with doors slamming. Despite facing countless rejections, she did not let failure hold her back. Beatrice knew the potential in real estate and went on to pursue and eventually attained her RES license at 21 even before completing her Bachelor Honours Degree. While attending University, she took the opportunity to work as a part-time property agent and closed her first deal with a $15k commission. After 3 years selling pharmaceutical kits as her first job, Beatrice decided she needed a change from a corporate job. She acknowledges that making the switch from a decent earning sales career in the pharmaceutical industry to real estate was not an easy decision. She took the plunge into a full-time career in property and had not looked back ever since. She sees the high potential of newer HDB flats in non-mature estates which have reached their Minimum Occupation Period. Beatrice's confidence was boosted when she managed to convince a client to entrust the sale of their flat to her. In 2018 – her first year starting as a full-time property agent, she hit her target and earned $250k that year. By 2021, she crossed the half a million mark in merely 6 months.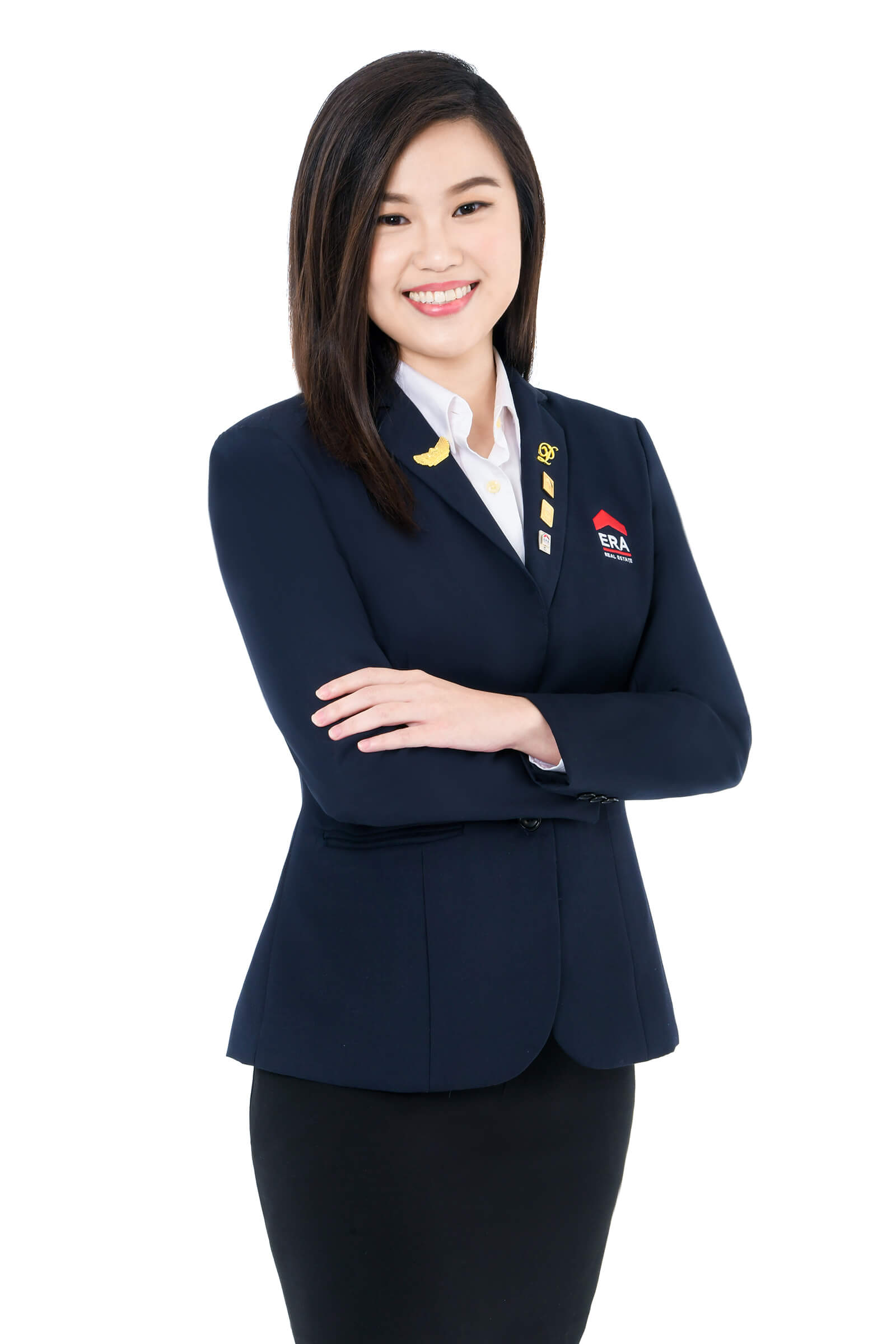 Since 2018, Beatrice has achieved the ERA top rankings every year, and achieved $100k in sales per month 7 times. Beatrice has built strong relationships and trust with her clients by listening to their needs and prioritizing their interests. As property agents evolve to become trusted advisors, finding the perfect property requires a consultative and often long-drawn process of planning with clients – deciding exit strategies, wealth management plans, and life goals. All these require her clients to place their trust in her, which is why she prides herself on her credibility.

Specializing in both HDB flats and private property sectors
Beatrice specializes in both the HDB and private property sectors. She first started specializing in HDB flat sales in non-mature estates and her target clients were young couples in Sengkang & Punggol. Beatrice was able to put her strong interpersonal skills to good use and build a strong rapport with her clients as she realized they were more receptive to her advice. Thereafter, Beatrice decided to tap into private property sectors in Districts 3 & 5 and also higher-end properties in Districts 9, 10, and 11. She serves a niche clientele that expects bespoke service and value-adding financial advice.
Going above and beyond for her clients
She walks us through a typical process she takes with HDB clients intending to upgrade to private property. First, she would craft a workable budget with her clients by going through some essential calculations following their net proceeds in cash from the sale of their HDB flat. Bearing affordability in mind, Beatrice would then factor in costs such as renovation on top of the prices of the property they wish to upgrade to. Going an extra mile, should clients require a loan, she would match them to a banker to map the details out. Additionally, she would draw up an exit strategy based on whether they intend to stay in their new property for the long term or use it as an investment. Depending on their goals, she would draw backup plans and personalized strategies for each client.
As for property investors, Beatrice would walk them through their properties portfolio and advice investors on their wealth creation plan through advising on which time is best to exit and spot great buys. As a trusted real estate advisor, Beatrice believes every client has its own requirements and she will seat through with them to understand their needs well. In addition, she would also assist clients to rent out their investment property for a good return on investment.
Most memorable closings
In just her first year, Beatrice succeeded in closing 3 to 4 private resale condominiums, earning herself her first $100k per month. She recalled how, despite being a rookie in the industry, she followed through with a client living in the prime River Valley estate. Making the utmost effort to dedicate herself to her client's needs, they eventually trusted her enough to handle the sales of their condominium unit. Another memorable closing for her was that of a condominium unit which she helped to sell at $15k over the original price even when she was still a part-time property agent. The fact that the condominium unit was a referral made the deal extra meaningful for Beatrice. By establishing a long-term relationship with her client, she engaged Beatrice a second time with an even higher commission over the sale of her additional property.
Abiding by her values despite losses
However, the journey has not always been smooth. When Beatrice first started, she faced a steep learning curve and found it difficult to build her credibility as she was new. She learned things the hard way by gaining experience from working with a diverse range of clients and agents. She stands by the value of integrity and gains the trust of her clients through long-term relationship building. In hindsight, she also encountered many setbacks where she gained valuable experiences through them. She felt a greater sense of satisfaction as an agent by being honest and genuine with her clients rather than simply closing sales.
Simple secrets to success
With more than 10 years of experience in the real estate industry, what works best for Beatrice is being receptive to what her clients have to say first. This helps to establish a sense of trust and comfort in the relationships that she strives to build. The trust she builds with her clients allows them to have peace of mind – several of them even entrust her with the keys to their property for viewings when they are not available.

The importance of external support
Beatrice mentioned that the support she has received throughout her real estate journey has been paramount to her success. In particular, she credits the role that her mother has played. Noting how her mother has always been supportive of her career since she started as a full-time property agent, Beatrice is also grateful to her for the emotional support that she received especially during late-night flyer drops.
The other important person she wishes to thank is her fiancé, who has constantly provide her with moral support. He has always been extremely understanding of her odd working hours, which means the world to Beatrice. She considers herself very lucky to have a partner who can accommodate her career.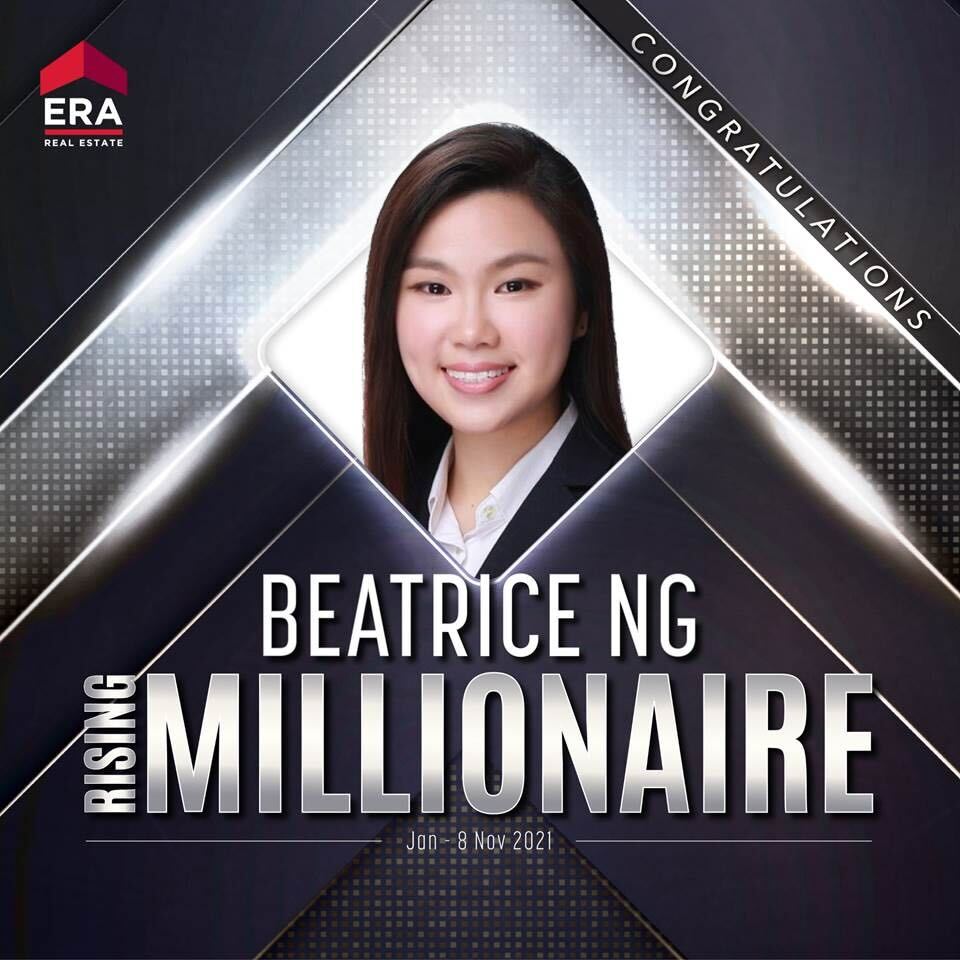 In addition, Beatrice expresses gratitude to her Senior Group Division Director Nicole Lim, whom she says was the reason she chose to join the property industry. As a mentor, Nicole has imparted valuable advice to Beatrice on how to ace being a salesperson, and even how to lead a team of her own. Today, Beatrice is one of the Top Achievers in ERA and leads her group of teams together to succeed. But more than that, Beatrice regards Nicole as a mentor for other areas in her life and a source of inspiration too.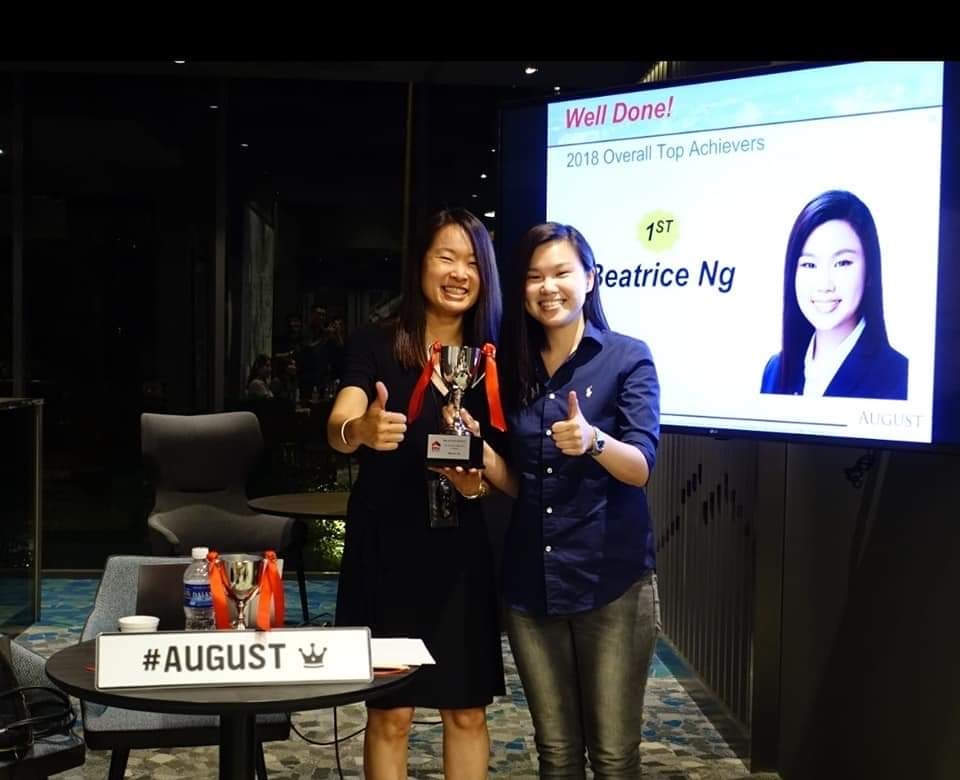 Beatrice would also like to extend her thanks to Preeminent Group, as the group platforms have helped many agents to thrive and she is also grateful to Kevin Lim, the founder of Preeminent Group, as he helps puts things into perspectives
Advice to younger agents and those who aspire to emulate her success
Beatrice emphasizes that discipline is one of the key factors in achieving success in the property industry. Discipline in learning, following up with clients, and keeping updated on the latest market trends are the distinguishing factors in becoming a successful property agent. It sets one apart from the other property agents and allows one to better advise clients on their property needs to be the trusted real estate advisor.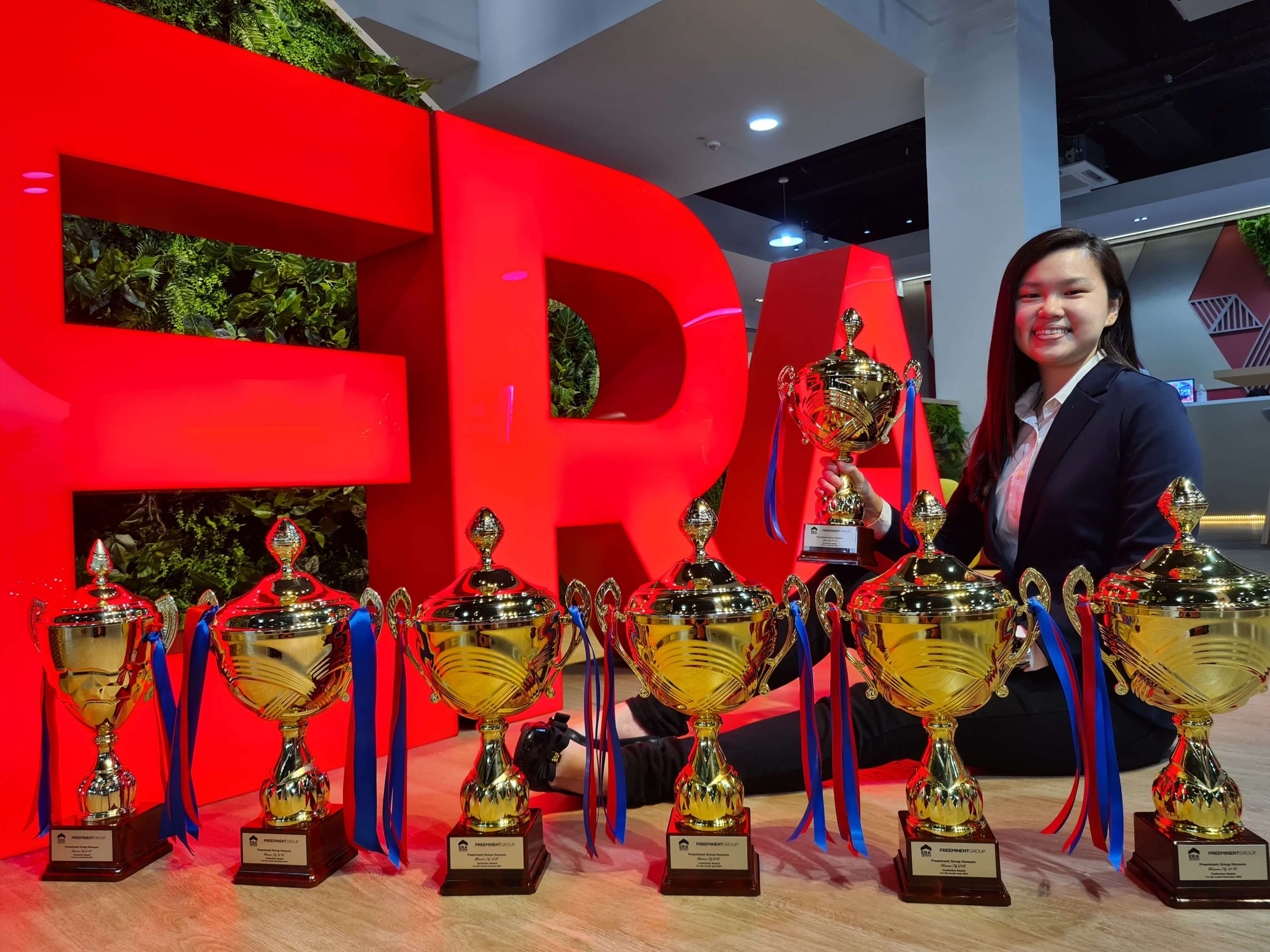 Looking to sell your property?
Whether your HDB apartment is reaching the end of its Minimum Occupation Period (MOP) or your condo has crossed its Seller Stamp Duty (SSD) window, it is always good to know how much you can potentially gain if you were to list and sell your property. Not only that, you'll also need to know whether your gains would allow you to right-size to the dream home in the neighbourhood you and your family have been eyeing.
One easy way is to send us a request for a credible and trusted property consultant to reach out to you.
Alternatively, you can jump onto 99.co's Property Value Tool to get an estimate for free.
If you're looking for your dream home, be it as a first-time or seasoned homebuyer or seller – say, to upgrade or right-size – you will find it on Singapore's fastest-growing property portal 99.co.
Meanwhile, if you have an interesting property-related story to share with us, drop us a message here — and we'll review it and get back to you.