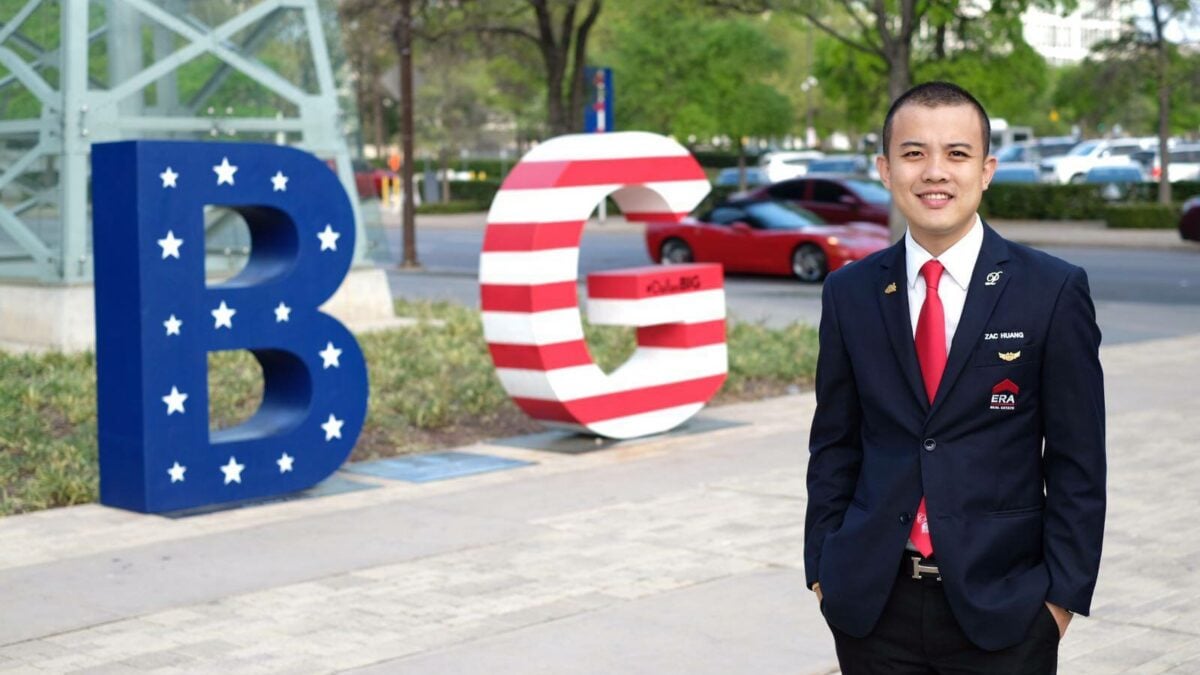 Ever wondered what it is like being a property agent?
In this new series entitled Agent Success Stories, we sit down with agency leaders to find out their side of the story. From their humble beginnings to the challenges they have faced on the road to success, we learn that a career in the real estate industry is one filled with boundless opportunities – if you know where to look.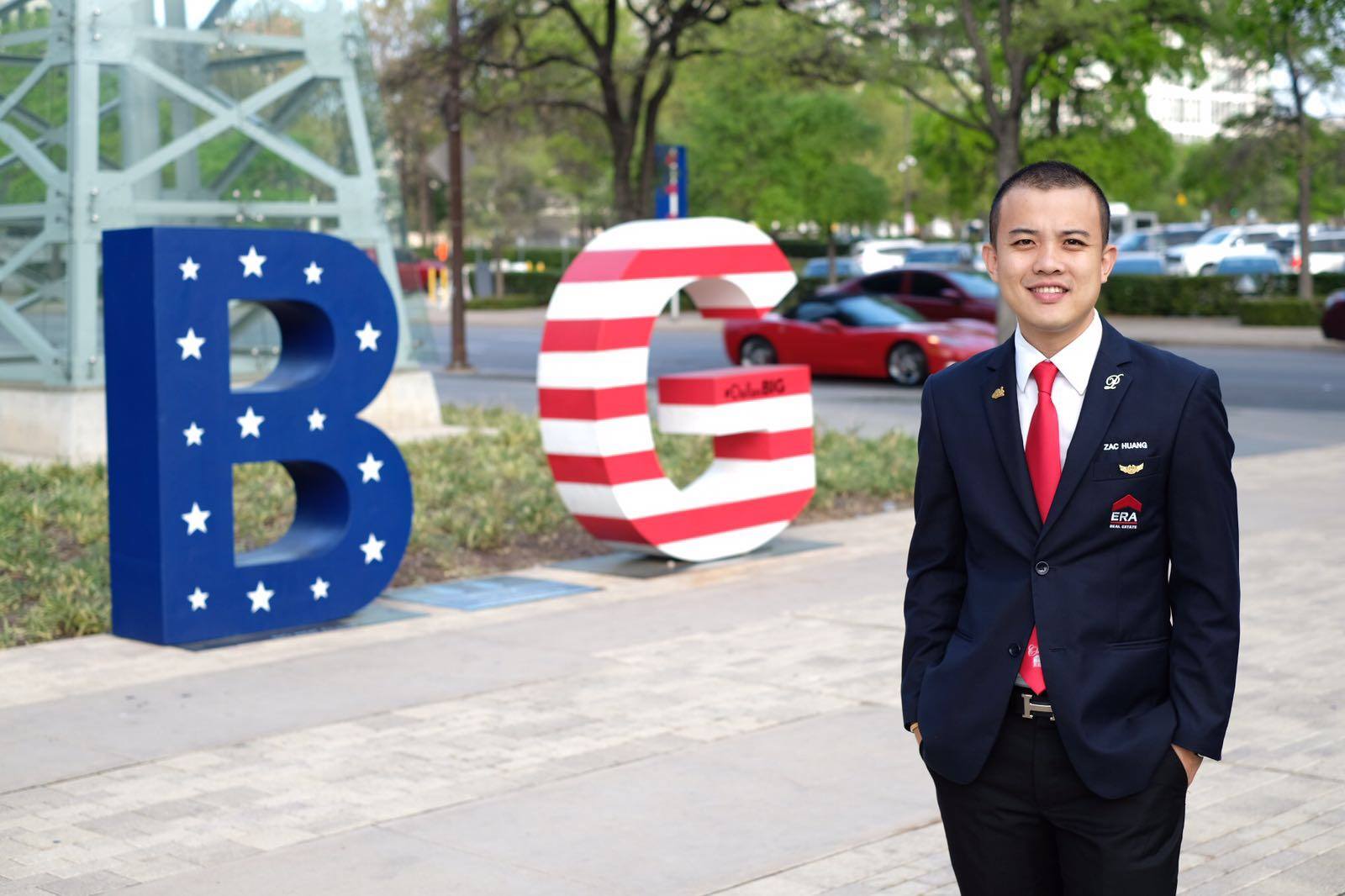 What were you doing before you joined the real estate industry? 
I have been a real estate agent since the day I stepped into the workforce right after National Service at the age of 23! I have spent 11 years in the property industry now. I joined ERA in 2009 and this is my eighth year with them.
Why did you enter the real estate industry?
It was clear in my mind that I was passionate and had the aptitude for a sales related position. The only three industries I considered were the car, insurance and real estate industry. As fate would have it, I attended a career seminar and that cemented my decision to make a successful career for myself as a property agent.
When was a breakthrough point in your real estate journey?
 I was extra motivated and energised when I found that it wasn't tough to achieve financial success in the real estate industry if one were to put in a 101% effort in the business. Being a Commando during my army days added to my discipline and perseverance. I found that I was willing to work harder than others and did not give up no matter how hard the going got.
What spurred me on even more was when I realised that I could help my team members achieve their own financial goals and give their family a good life. Knowing that I had made a positive impact on other people's professional and personal lives gave me a deep sense of fulfillment and achievement.
 How many agents are currently reporting to you?
I'm currently a Senior Group Division Director at ERA Realty Network Pte Ltd and have a total of 300 agents and nine divisions under my wing.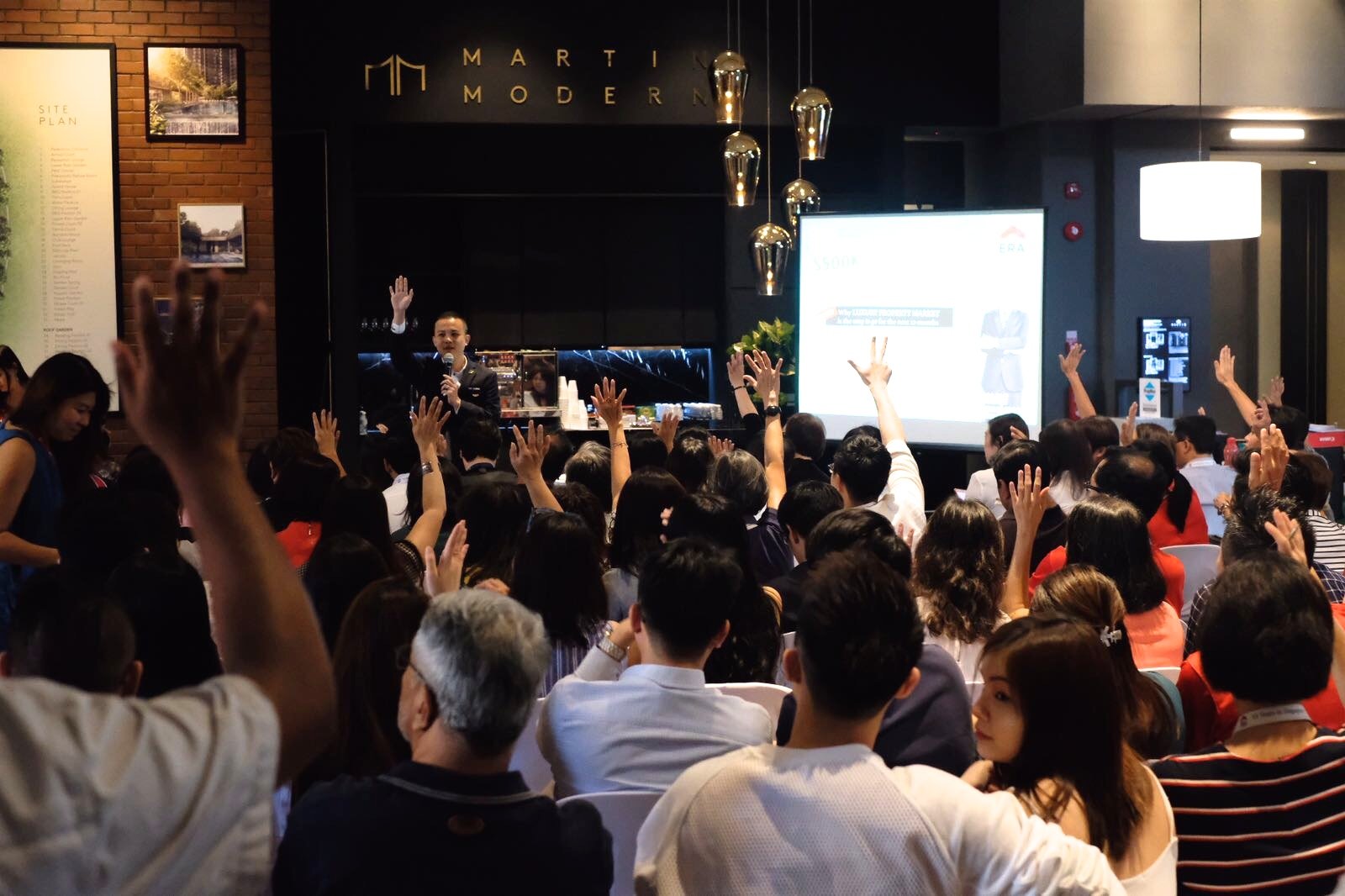 Who is Preeminent Group and what makes the group stand out from other groups?
Our group's motto is "Surpassing all Others" and we constantly encourage one another to go beyond what we think we can achieve. Based on this principle, Preeminent Group has been the top-performing group in ERA for three consecutive years, and we are in the running for clinching the top spot for the fourth time this year. We are proud to be the only group in ERA to have been able to achieve this remarkable feat.
In order to spur our members on, Preeminent Group has rolled out the Centurion Award, an award for achievers who bring in more than $100K of commission per month as a form of recognition and encouragement. For the ultimate top performers who hit $250K of commission in a single month, their stunning success is recognised by the bestowment of the prestigious Quarter Million Infinite Award.
The Preeminent Group is very strong in terms of marketing projects in District 9 and 10. Preeminent Group is well on its way to positioning itself as the Luxury Team of ERA, with a special focus on D9 and D10 properties, as well as servicing high net worth clients.
Preeminent Group is made up of dynamic individuals who are often early adopters to new technology. For instance, we were the first group to roll out recruitment videos eight years ago when social media marketing was still in its early stage of development. We also have the GrabPro app which encourages our members to work together as a team.
That being said, we have leaders of all age groups in Preeminent Group who can support real estate agents in any stage of their real estate journey – be they a newbie or a veteran with many years of experience.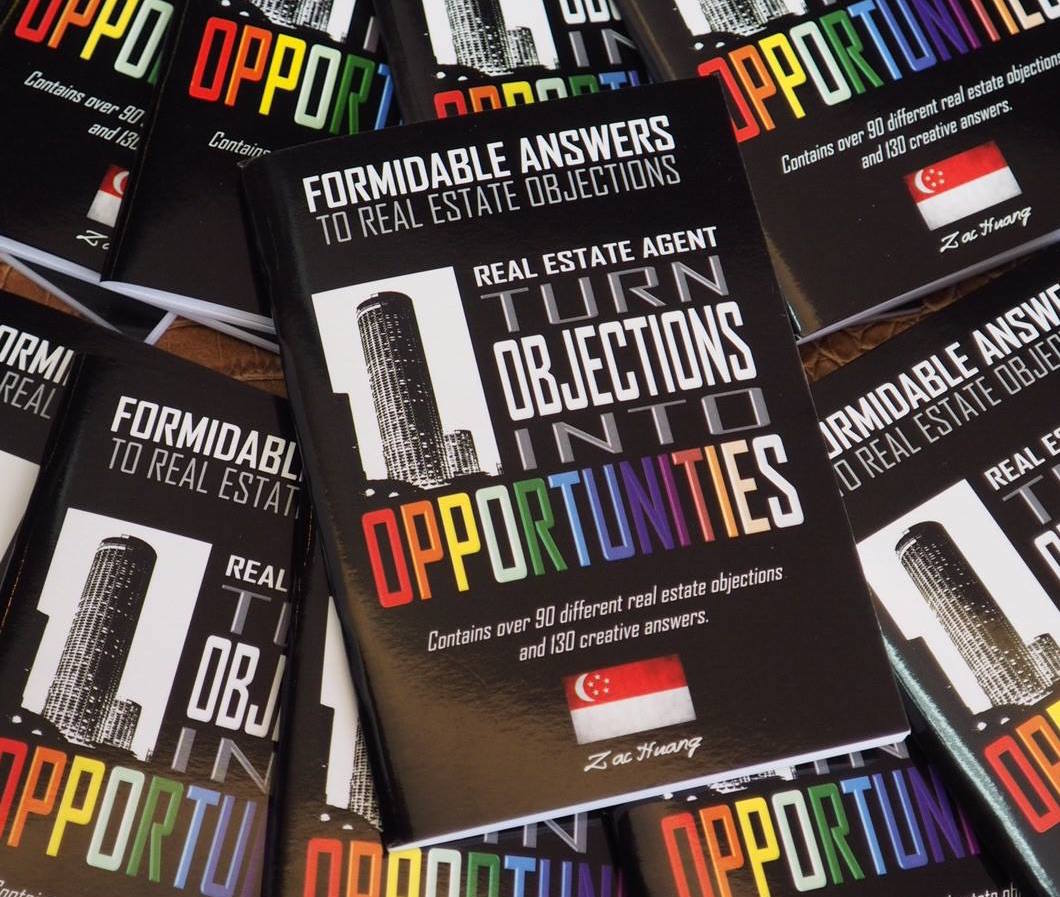 What kind of training and support do you provide agents with?
Training is a skill which comes naturally to me and I am blessed with character traits which make me well suited for this role. From a young age, I have found myself in leadership roles and am able to inspire confidence from those I lead.
Hence, it is very natural for me to helm the position of a company trainer at ERA and I conduct company-wide training programmes. My signature training programme is the 'Exclusive Presentation Intensive Course', more commonly known as EPIC. It is a comprehensive step-by-step training where I take agents through all the steps required from start to finish in order to close a property deal successfully. I believe in equipping the agents with all the necessary skills they need in order to jumpstart their real estate career. In order to navigate the ever-changing waves of the real estate industry, it is my honour and duty as a leader to first teach new agents how to swim.
I have also chronicled my years of knowledge and experience into a best-selling book entitled "Real Estate Agent Turn Objections into Opportunities" which covers 90 different objection commonly faced by real estate agents and how to meet and overcome these objections creatively.
How else can agents benefit from working with you?
I believe that one-on-one coaching and mentoring is the key to an agent's success. Every agent's motivation for wanting to succeed in the real estate industry is different. It is my responsibility as their mentor and upline, to help each and every one of them find out and strengthen their respective "whys" and internal motivation. My coaching sessions are in-depth, insightful and customised to the learning style of the particular agent. I would always invest in one-on-one sessions with new agents, till their wings are fully fledged and they are confident enough to start building up their own real estate careers. However, all my agents know that I'm always there for them whenever they need advice or clarity.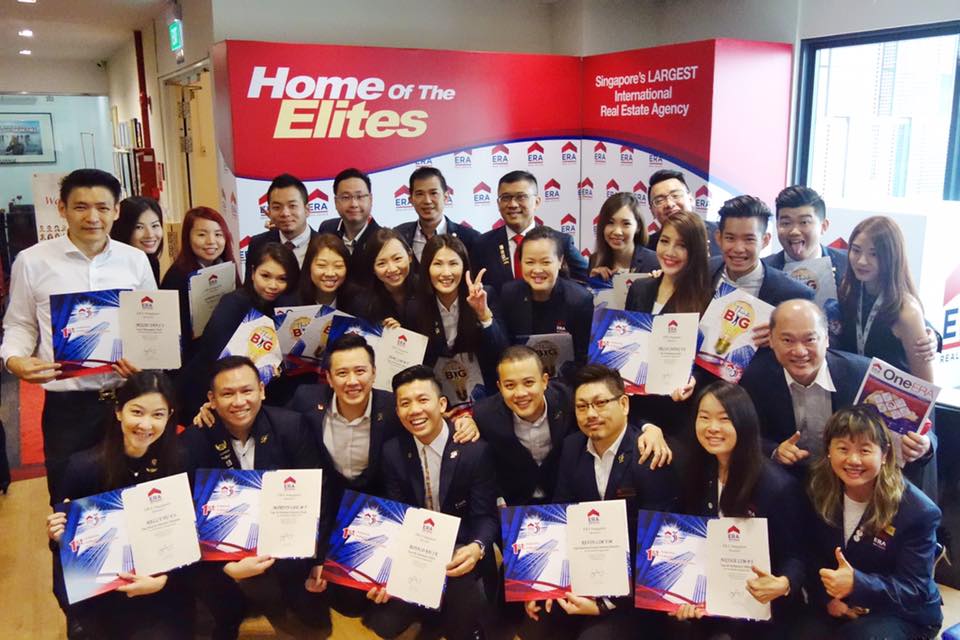 What are some of the unique qualities of agents in your team?
Agents in the Preeminent Group are extremely willing to work together for the greatest good of all. There is a lot of open communication between us and we believe very much in the sharing of resources. After all, a team that works well together, stays together and wins together! Also, our culture places a lot of emphasis on a positive attitude. In any business, it's inevitable that we meet with detractors and naysayers along the way. In order to go the distance in the real estate industry, it's important to put on your positive blinkers and never to let negativity bring you down or hold you back in any way. As I share with my team members – find the silver lining in any situation you find yourself in, and you will be able to go far.
What advice do you have for agents who have just started their real estate journey?
Be adaptable, be willing to embrace change, especially when it comes to using information technology. Things are evolving rapidly and if you do not have an open and flexible attitude, the road ahead may not be as smooth. However, if you are willing to harness and invest in the power of new technology and social media, you will be able to enhance the way you market yourself and your listings, and find success as a real estate agent.