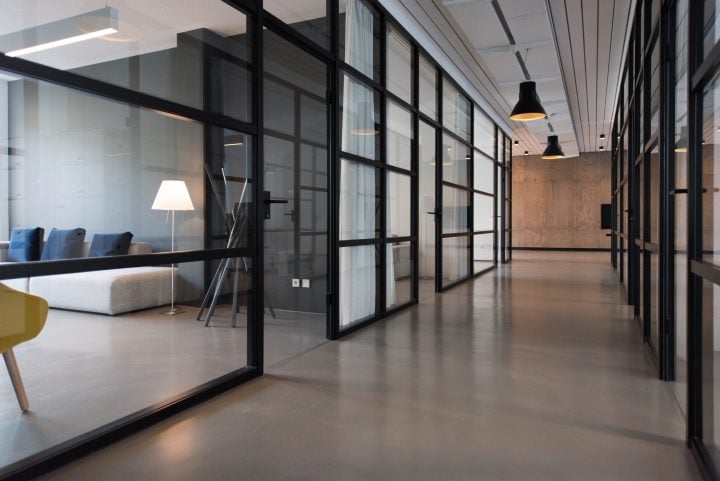 So you've started your own company, and you're hoping that you'll be the next Uber/Grab/Airbnb.
To manage your cash flow efficiently, you'll want to pick an office space that you can afford, not one that will burn a hole in your wallet.
In this blog post, we share five money saving hacks to keep in mind when renting an office space. Read on to find out more!
#1: Think about whether you really need an office space
We get it. It's not cool to work out of your home, or your parents' home.
But think about it – if you opt not to rent an office, this might save you, say $3,000 per month. You could put this $3,000 to developing your app, marketing your product, or bringing onboard a full-time hire.
Bearing this in mind, only rent an office space if you really need to. 
If you can't bear to splurge on a full-fledged office, but you don't want to work from home, one great option is to utilise a co-working space.
PS: The government even provides a free co-working space for Singaporean citizens who have companies registered in their names. 
#2: Set a budget, and commit to it
Assuming that you DO really need to rent an office space, your first step should be to evaluate your finances, and set a budget.
Why can't you window-shop and compare prices, then decide how much to spend?
Because it's easy to get sucked into the world of fancy, Instagrammable offices and end up paying through the nose.
While you're setting a budget, also make a list of "must-haves" and "nice-to-haves", so you won't get swayed by all the extra perks that some offices might offer.
For instance, say you're looking at a Soho unit at Tanjong Pagar that comes equipped with gym and pool facilities. If you're not a fitness junkie, and you can't remember the last time you hit the gym, then there's no point paying extra for these facilities that you won't end up using.
#3: Consider renting an empty office
Fitted or furnished offices are super convenient – they come with all the necessary furniture, so all you have to do is grab your laptop and charger, and move in. That said, you might need to pay a premium for this convenience.
If you can't find any furnished offices within your budget, consider renting empty offices instead. It's straightforward enough to purchase your own office furniture to use – IKEA even has an IKEA for business offshoot that will help you get up and running.
#4: Look for a space that you can sublease
Have a small team, and can't justify paying thousands on your monthly rental?
Look for an office space that you can sublease, and share with other small companies. This is a quick and easy way of cutting your monthly rent by half (or more!) 
#5: Compare rental rates and hunt for the best deal
If you're buying a new fridge for your home, you'd probably shop around and see which retailer offers the best deal. When you're looking for an office to rent, it makes sense to do the exact same thing.
Say you're eyeing an office unit at Tras Street, and you want to research the prices of other offices in the same area.
To do this, just head to 99.co's commercial site, select the "For rent" option, then key in "Tras Street". This pulls up all listings within 1km of Tras Street, and you can drag and drop to change the distance: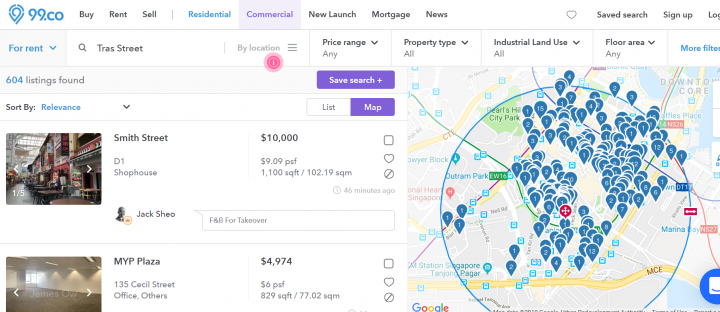 Now you can quickly review your various options, and hunt for the best deal! 
Are you thinking of renting an office space? Voice your thoughts in our comments section or on our Facebook community page.
Looking for a property? Find the home of your dreams today on Singapore's largest property portal 99.co! You can also access a wide range of tools to calculate your down payments and loan repayments, to make an informed purchase.