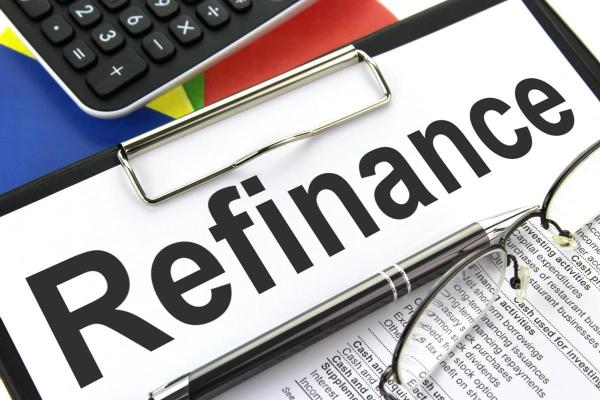 Most Singaporeans have a love / hate relationship with refinancing. Some obsesses over saving a few bucks a month, while others don't care if they're paying $70 extra; they'd rather gargle with acid than hear the banker go on about SIBOR rates. To save you the trouble, here's a general list of circumstances where you shouldn't bother with refinancing.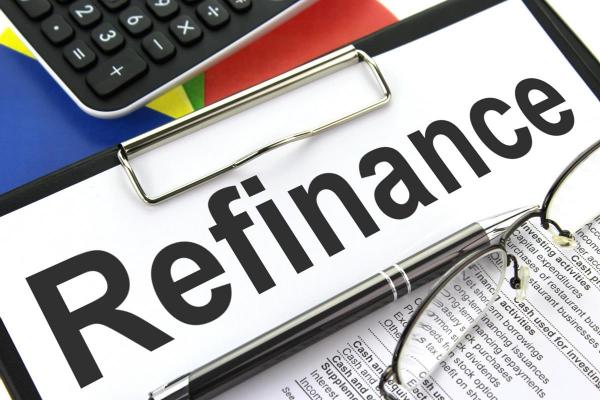 (Credits)
You can't cover the cost of refinancing
Refinancing isn't free. Think of it as applying and getting a home loan a second time around – besides qualifying, you also need to pay conveyancing fees again. That means forking out between $2,000 to $3,000 to a law firm, to settle the paperwork.
(You can try looking for a cheaper law firm to use, but approval will be subject to the bank. Usually, the bank has a limited group of law firms it's willing to work with).
If refinancing your home loan would only drop your repayments by a small amount, say $100 a month, you must consider it would take 15 months to make up a $1,500 conveyancing cost alone. That may not be worth the time and money.
In general, you shouldn't refinance if it would take more than year to recoup the cost. You should also consider refinancing only if the bank will subsidise the legal fees – generally, your loan must be in the range of about $500,000 before the bank will do that.
Finally, note that the bank you're refinancing to may need a valuation on your house. This can cost between $700 to $1,000.
Repricing is sometimes cheaper
There's a difference between refinancing, and repricing. When you refinance, you're getting a loan package from another bank. When you reprice, you're just switching to another loan package from your existing bank.
One advantage to repricing is that, sometimes, your home loan comes with one or two "free repricing" options. However, many people don't know this, because it's lost in the wall of text that makes up your loan conditions.
Even if you don't have a free repricing option, note that the administrative costs tend to be lower than refinancing (from $200 to $800). Repricing also tends to be quicker, and involves less paperwork.
There's a lock-in period on your loan
Some loans have a lock-in clause, that prevents you from refinancing for a given time (usually two to three years). Note that a fixed rate loan – such as a five-year fixed rate – is by default locked-in for those five years.
For most banks, the penalty for breaking the lock-in clause is a percentage of the outstanding loan (e.g. if you owe $1 million, the penalty is around $15,000).
The penalty, coupled with the added cost of refinancing, means it's never worth breaking a lock-in.
The "cheapest rate" may not stay cheap from the fourth year onwards
Pay attention to the "fourth year and thereafter" rate on your home loan. Sometimes, this rate is cheaper on your existing home loan than on a new one. For example:
Say your home loan has an interest rate of (3M SIBOR + 0.9 per cent) from the fourth year onward. You are now on the fourth year.
You refinance into a loan with an interest rate of (3M SIBOR+0.6 per cent) for the first three years, and a rate of (3M SIBOR + 1.2 per cent) for the fourth year and thereafter.
In this case, you'd save money for the first three years; but from the fourth year and beyond, your home loan would become more expensive than your current one. Remember that, when that time comes, there may not be a cheaper loan package on the market to refinance into.
Think long term, before surrendering a good "fourth year and thereafter" rate for a loan that's temporarily cheaper.
You don't understand the exotic loan option you're refinancing into
There are home loans that exist beyond the usual SIBOR loan. You may occasionally see Swap Offer Rate (SOR) based loans, loans with interest rates wholly set by the bank (board rates), interest offset loans (in which your savings interest rate is used to reduce your mortgage rate), or – if you're very wealthy – loans offered by private banks, against forms of collateral such as your stock portfolio.
Besides unusual terms and conditions, these loans tend to have interest rates that behave in odd ways. For example, say you take a board rate from a bank, that's a fixed 1.5 per cent per annum. A few months later, the bank decides to increase it to two per cent, even though interest rates in the overall market are falling.
That's just too bad for you, and you have to accept what the bank charges are. There may be a lock-in on their loan as well, despite it not being a fixed rate.
In general, avoid exotic loan options, unless you're clear on how they work.
If you found this article interesting, 99.co recommends 4 things you can do about rising home loan rates and HDB vs bank loans.
Find the home of your dreams today at Singapore's largest property portal 99.co!
Looking to sell your property?
Whether your HDB apartment is reaching the end of its Minimum Occupation Period (MOP) or your condo has crossed its Seller Stamp Duty (SSD) window, it is always good to know how much you can potentially gain if you were to list and sell your property. Not only that, you'll also need to know whether your gains would allow you to right-size to the dream home in the neighbourhood you and your family have been eyeing.
One easy way is to send us a request for a credible and trusted property consultant to reach out to you.
Alternatively, you can jump onto 99.co's Property Value Tool to get an estimate for free.
If you're looking for your dream home, be it as a first-time or seasoned homebuyer or seller – say, to upgrade or right-size – you will find it on Singapore's fastest-growing property portal 99.co.
Meanwhile, if you have an interesting property-related story to share with us, drop us a message here — and we'll review it and get back to you.