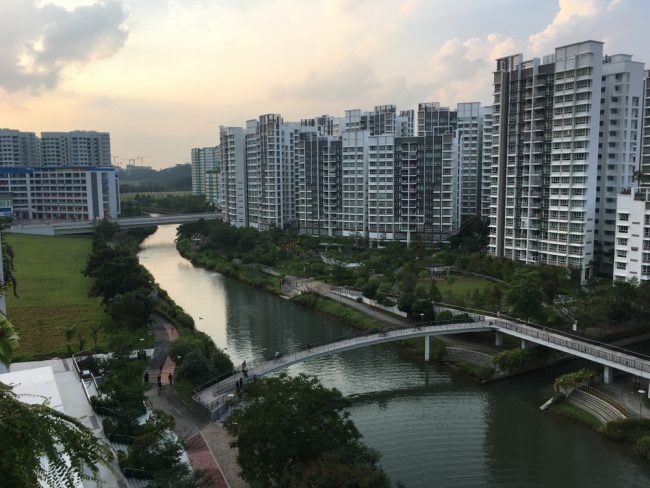 In this instalment of the non-tourist trap guide, we will be looking into the fast developing neighbourhood of Punggol – once a fishing village, today considered a hotspot for value property buys:
History of Punggol
Punggol is a new town located in the north-eastern part of Singapore, along the coast opposite Malaysia. It means "throwing sticks at branches of fruit trees to bring them down to the ground" in Malay (yes, this was such a common practice, the natives actually had one word for that. It's one of the most glorious lexical gaps in English).
Punggol used to be a fishing village that was predominantly occupied by Malay settlers. Chinese immigrants slowly flooded and settled in Punggol, engaging in plantation work, poultry farming and pig-rearing activities. Furthermore, Punggol has played a significant role during the Japanese Occupation. Massacres of suspected anti-Japanese men, also widely known as "Sook Ching", were conducted at three main sites of Singapore in the 1940s and Punggol Beach was one of them. Up till the 1990s, remains such as skulls of these perished victims were found by fishermen and beachgoers.
Punggol has undergone massive and rapid developments in the 20th century. The removal of fishing villages and farms, together with the clean-up of the waters and shores, made way for residential buildings and shopping malls. Just like Sengkang, Punggol has a Light Rail Transit (LRT) to facilitate movements and improve convenience within the town.
Characteristics of Punggol
Punggol is a new residential town, with many waterfront features such as rivers and canals. It also has new signature waterfront housing districts being developed, attracting many young couples to set up their families there. Punggol is also Singapore's first Eco-Town, integrating a green living environment in an urbanised area. As of March 2018, Punggol has an approximate 134,100 residents and 49,229 flats.
Food Places to Visit
Besides shopping malls such as Waterway Point and Oasis Terraces, there are actually many hidden gems in Punggol for foodies like you. There is an array of food in this new waterfront town, ranging from famous seafood to container boxes selling café food. Here is a list of food places that you have to visit when you are in Punggol:
1. SEED Park Container Restaurants
Social Entrepreneurship and Eco-park Development (SEED) aims to be the first integrated social playground for innovative and inclusive solutions to social challenges. These seven container restaurants along Tebing Lane are under SEED. What is interesting is that these restaurants offer jobs to the marginalised, raise awareness for sustainability and encourage mindfulness. The food that is available here ranges from local delights to foreign food. Furthermore, the ambience is relaxing and soothing, especially during the evenings where there will be live bands playing. You can also take nice Instagram-worthy shots here with the containers. These are the seven restaurants:
Pump Station 1965
Seoul Good
Miami Bistro
L'Chiam Bistro
Big Fish Small Fish
D'Grill
Big Fish Small Fish
There is a variety of fish that you can choose from. The fish are well prepared, crispy on the outside and soft on the inside. Furthermore, there are four different sauces up for selection – cheese, salted egg, XO sauce and the tartar sauce. Try the different sauces to see which is your favourite. Topping off would be the chips, which are made with russet potatoes from the U.S. The chips are really aromatic and crispy and will leave you wanting for more. If you can't get enough of the chips and sauces, fret not as there are free refills. What is special about this restaurant is that it hires underprivileged individuals, making it even more meaningful to dine there.
Seoul Good
Heads up to oppa and unnie wannabes. Not only does this store serves staple food such as Spicy Chicken Noodle and Myeongdong Chicken Balls with Rice, it also has desserts to satisfy your cravings. The ingredients that they used are freshly imported from Korea, giving them an authentic flavour. There is a variety of Bingsu to choose from, ranging from tropical fruits such as Mango to Koreans' popular flavour such as injeolmi and red bean. The café offers a choice between a milk base and a yoghurt base, with the latter being slightly more expensive. Unlike other bingsu places, Seoul Good adds additional toppings such as marshmallows and cornflakes at the bottom of the ice, giving the bingsu an extra taste.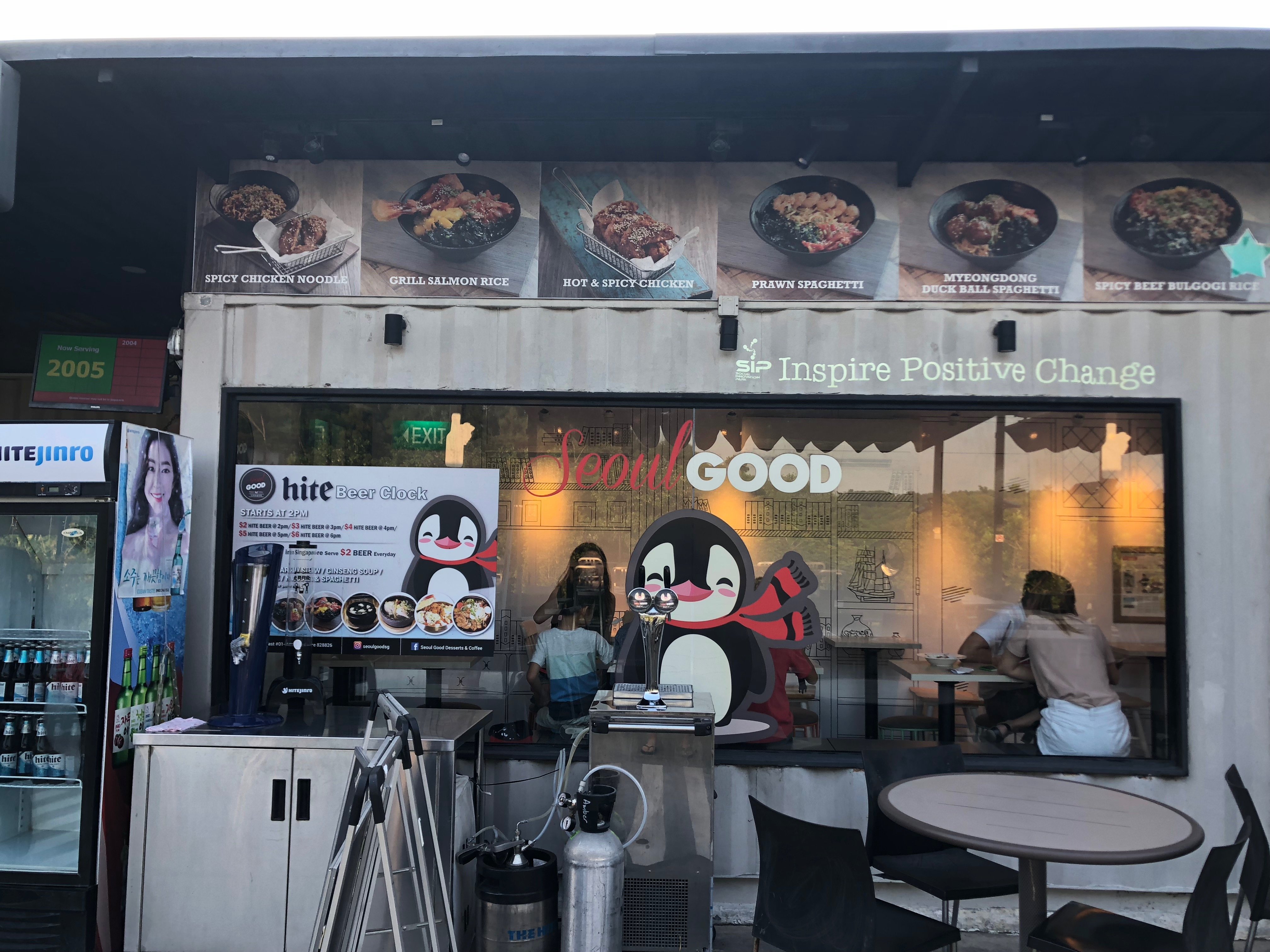 2. Punggol Settlement
Located along the coast, Punggol Settlement houses many local and foreign restaurants. You can choose from a wide selection to satisfy your cravings. Since these restaurants are located right next to the coast, you are able to enjoy the scenery while dining with your loved ones. Furthermore, you can also rent bicycles and cycle around the area and visit the famous turtle pond. In addition, water activities such as jet skis are also available there. Here are some restaurants to fill your tummies before touring around the place:
House of Seafood
Inspirit House
Ponggol Seafood
White Restaurant
Siam Square Mookata
Izakaya 95
House of Seafood
Hands down the best seafood restaurants in Punggol Settlement. The ingredients are fresh from the sea, making your money worth. Try some of their signature dishes such as the black pepper crab, deluxe live lobster platter and wok-fried prawns. Since the portions are relatively big and suitable for large gatherings, bring your family and friends down for a feast. It can get very crowded over the weekends, especially the evenings, so remember to call for a reservation.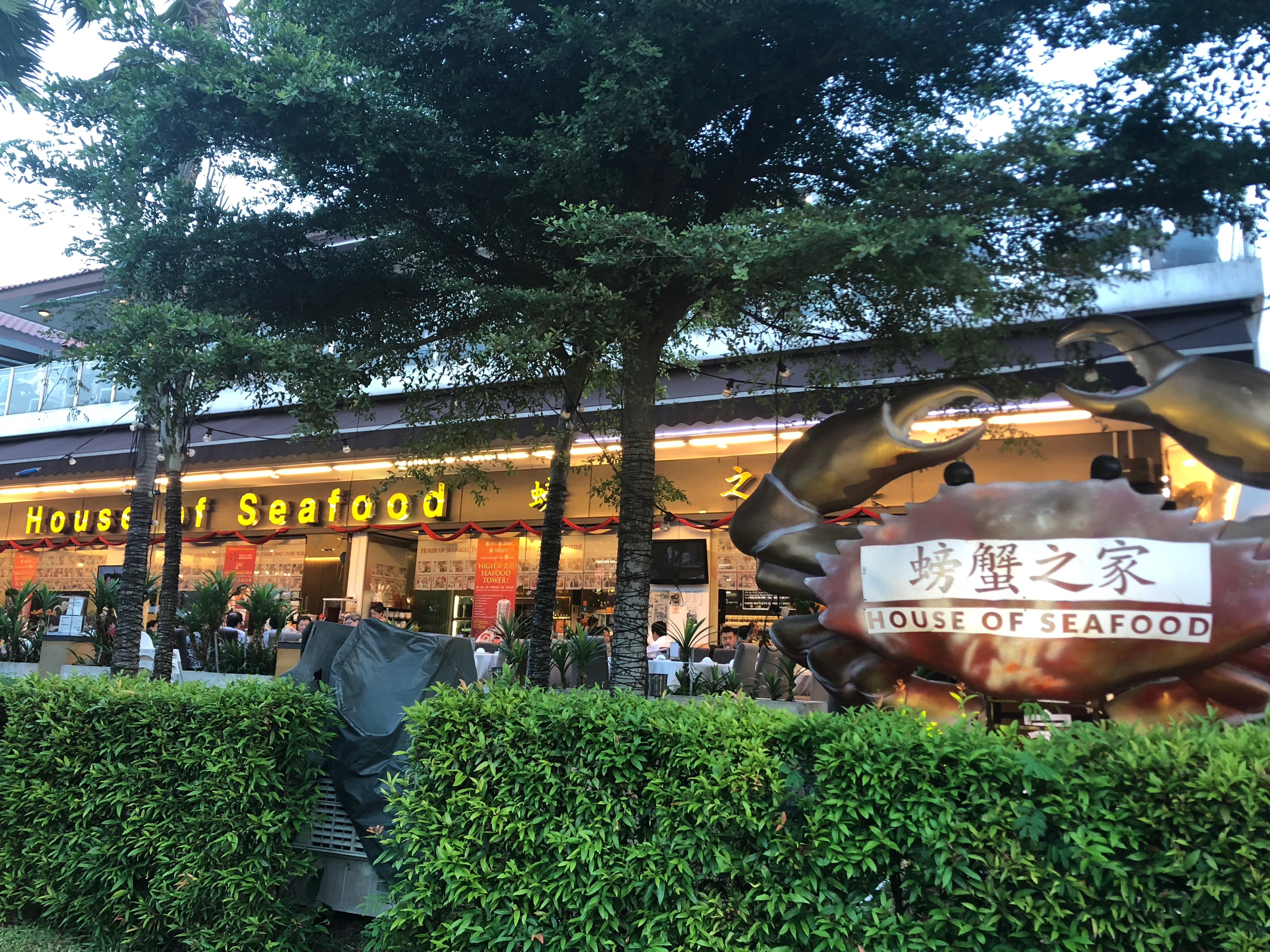 White Restaurant
There is a favourite amongst customers; the famous Sembawang White Beehoon dish. This dish first originated in 1999, in a small stall of a coffee shop. Since the dish is cooked with fresh ingredients such as prawns and eggs, and is well-prepared with a good mix of flavours, it became popular overtime. It has ever since become one of the most popular local dishes. Similarly, White Restaurant is usually packed with people over the weekends and the queue starts as early as 5pm. Since there is no reservation available, it is best to head down early to avoid disappointment.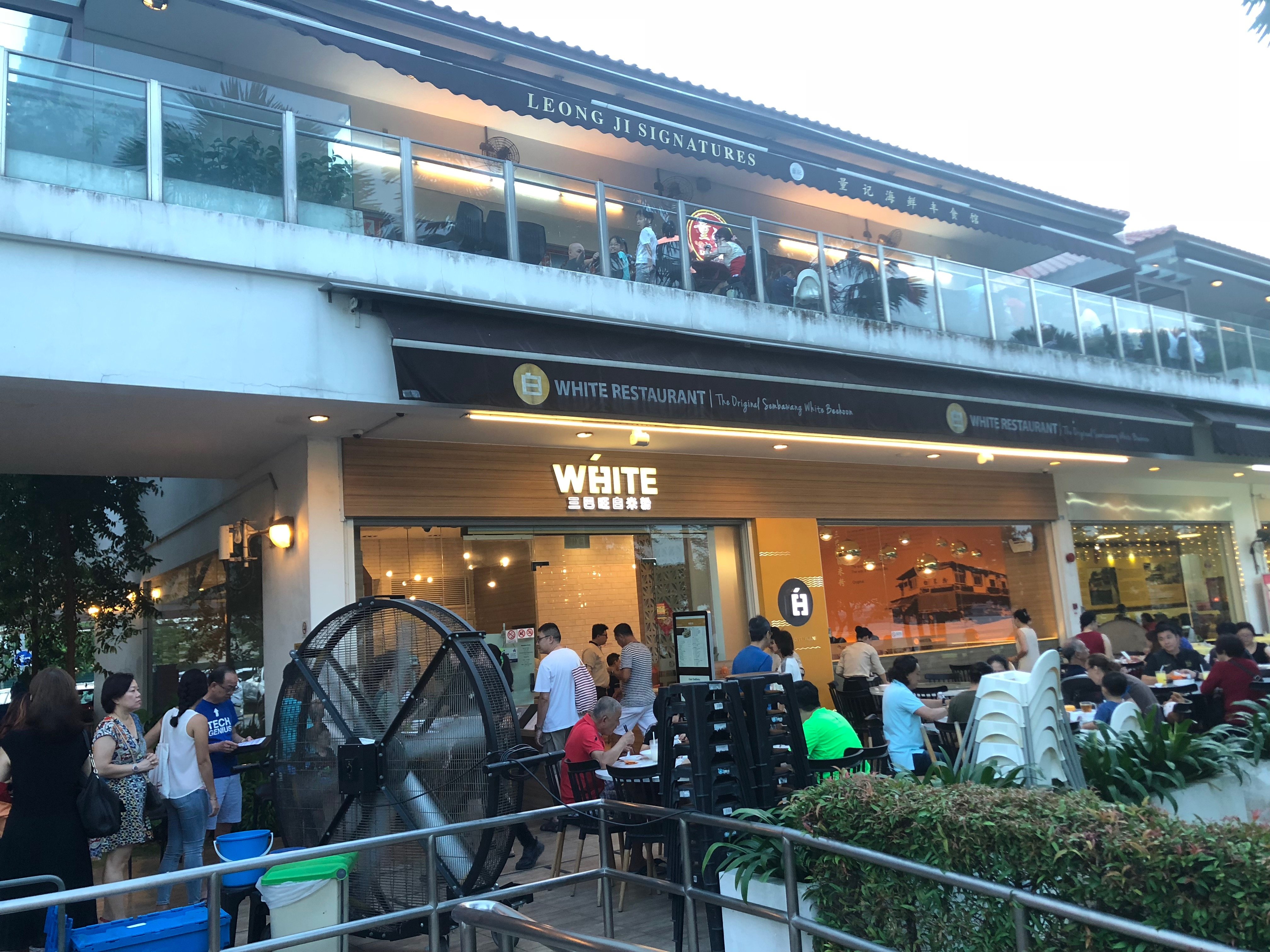 3. Dai Lou
Located in Marina Country Club, Dai Lou is definitely one of the must-go places in Punggol. It is a Cantonese-style tzi-char restaurant, serving cheap and delicious tzi-char dishes. Their signature Dai Lou's Money Bag consists of a platter of different seafood such as prawns and mussels, cooked in an Asian way. In addition, their XO Crab Beehoon is another highlight. The broth is aromatic and thick while the meaty crabs are well-cooked. Since "Dai Lou" means "Big Boss" in Cantonese, the restaurant is decorated with posters and pictures of Cantonese gangs from action films. You will have first-hand experience to be part of the gang.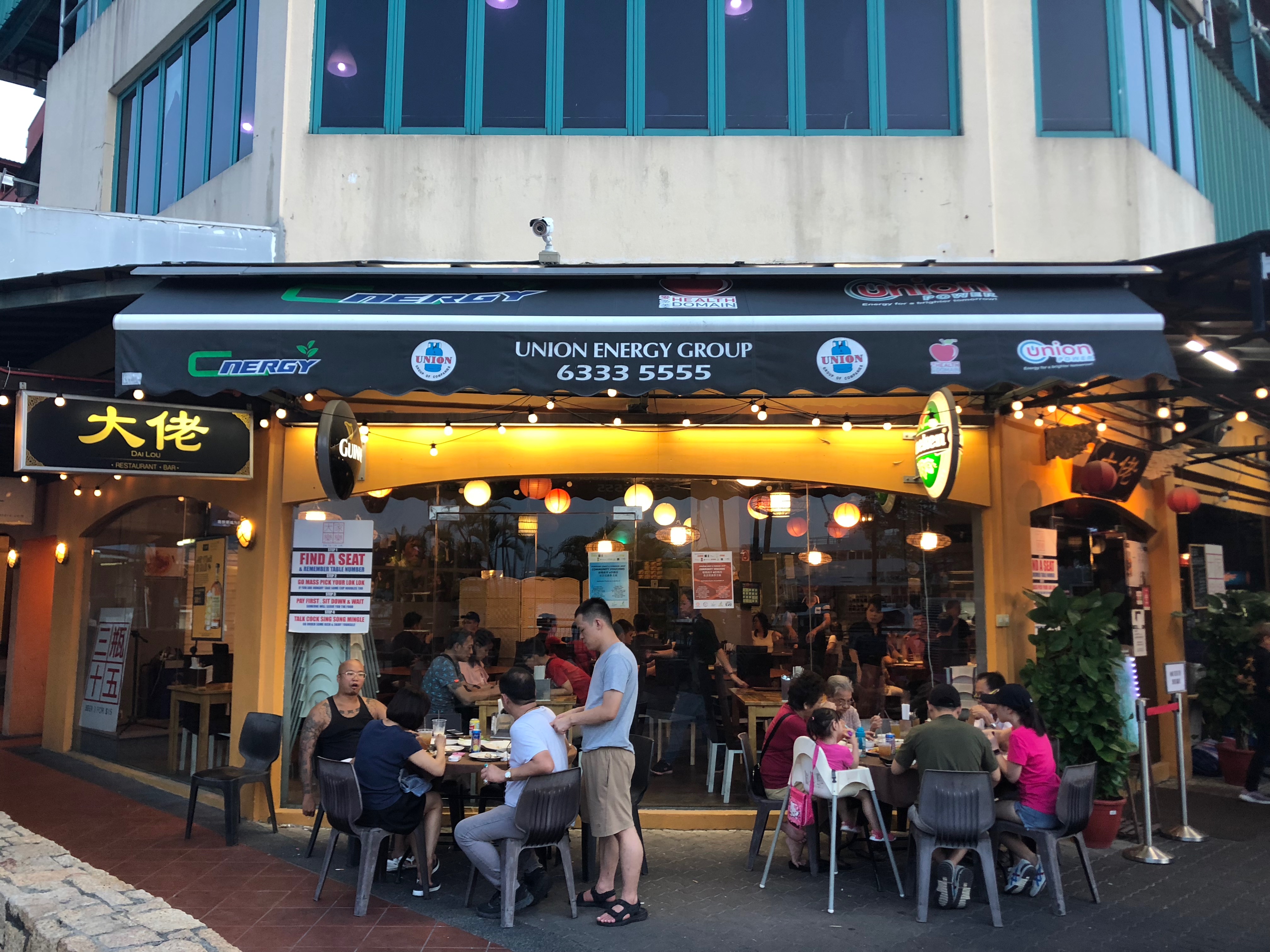 Things to Do
1. Coney Island
The legendary Coney Island that makes Westies travel from one end of Singapore to the other. Cycle or trek around Coney Island via different tracks and explore nature. If you are lucky enough, you may even spot wild animals such as monkeys and otters. Remember to take some Instagram-worthy shots in front of huge, metal gates at the entrance. Furthermore, find Beach D to enjoy the view of a field of lalangs. Again, this place is a famous Instagram spot which will bring you many likes. Besides indulging in nature and taking cool photos, there is a Mysterious Haw Par Villa somewhere in Coney Island. Even though this building survived WW2, the structure is rather weak and unstable. Moreover, that area is prone to high tides. Hence, it is closed for safety purposes. However, if you are adventurous and looking for something exciting, you can check it out.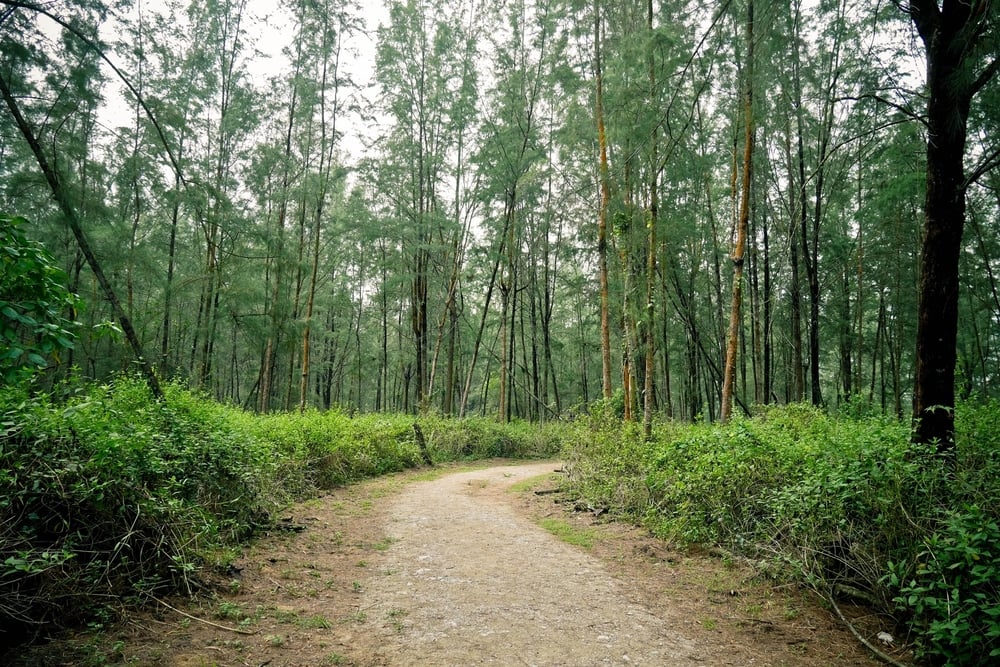 2. Punggol Waterway Park
It is built around Punggol Waterway and located along Sentul Crescent. The park is segregated and divided into four different themes: Nature Cove, Recreation Zone, Heritage Zone and Green Gallery. There is an array of activities that cater to different age groups. For adventurous teenagers and young adults, the longest man-made waterway, measuring 4.2 metres, allows you to learn to kayak. As for families with young children, there are sand and water play areas for your young ones. This is an excellent opportunity to expose your children to nature and outdoors instead of glueing their eyes to electronic devices. Furthermore, there are running and cycling tracks to promote healthy living amongst its visitors. Different species of birds can also be found in Punggol Waterway Park at different times of the year. There are also a few Instagram-worthy bridges such as the Jewel Bridge and the Adventure Bridge that will leave your jaws hanging.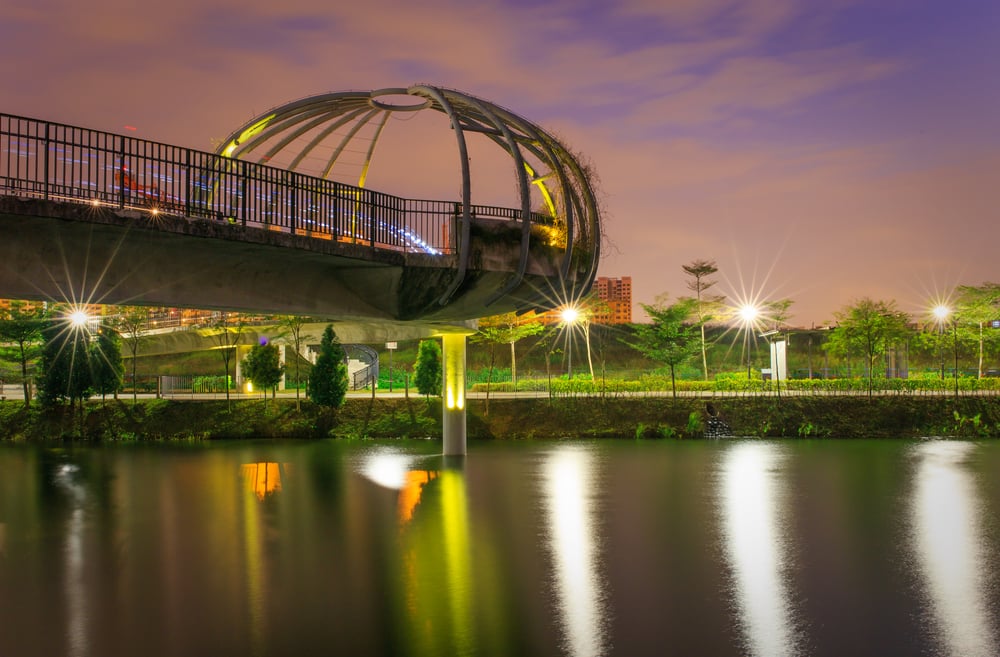 3. Lorong Halus Wetland
It is found next to the Serangoon Reservoir and has undergone major changes before becoming what it is today. Lorong Halus Wetland is a special system that treats the leachate and prevents it from polluting the waters in the reservoir. The entire process uses natural plants to treat the leachate in an environmentally-friendly way. You will be able to learn more about the history of Lorong Halus Wetland and the treatment processes since there are many signboards and information panels along the pathways. Furthermore, there is an iconic deep-orange Lorong Halus Bridge that stretches over the Serangoon River, allowing you to take pretty photos. In addition, you will be able to cycle or jog to Pasir Ris via this bridge.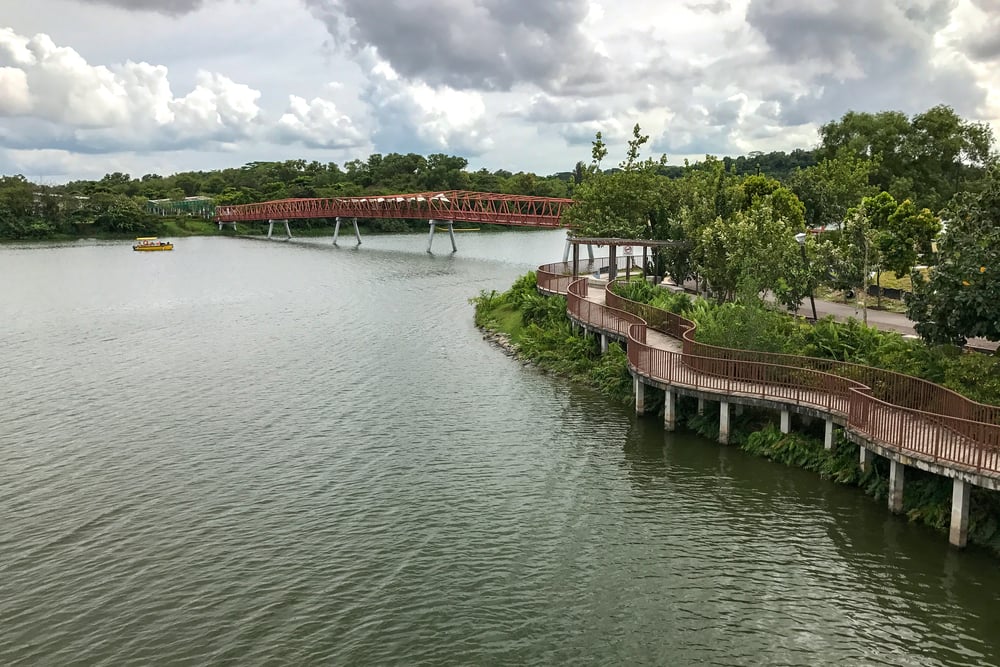 4. Water Activities at Marina Country Club
Before indulging Cantonese delicacies at Dai Lou, enjoy some water activities at the port. The waters are usually calm and peaceful, so it will be safe even if you do not know how to swim. Housing the largest wakeboarding hub in Singapore, attend wakeboarding lessons that are taught by skillful and professional instructors. The lessons cost approximately $130 per hour but that includes boat hire, equipment and instructor. Besides wakeboarding, you can also try water-skiing and diving. However, if you do not like adrenaline-pumping activities, you can just enjoy the sunset on a cruise or engage yourself in alfresco dining. You can even just hang around near the waters and capture the beautiful sceneries with your eyes.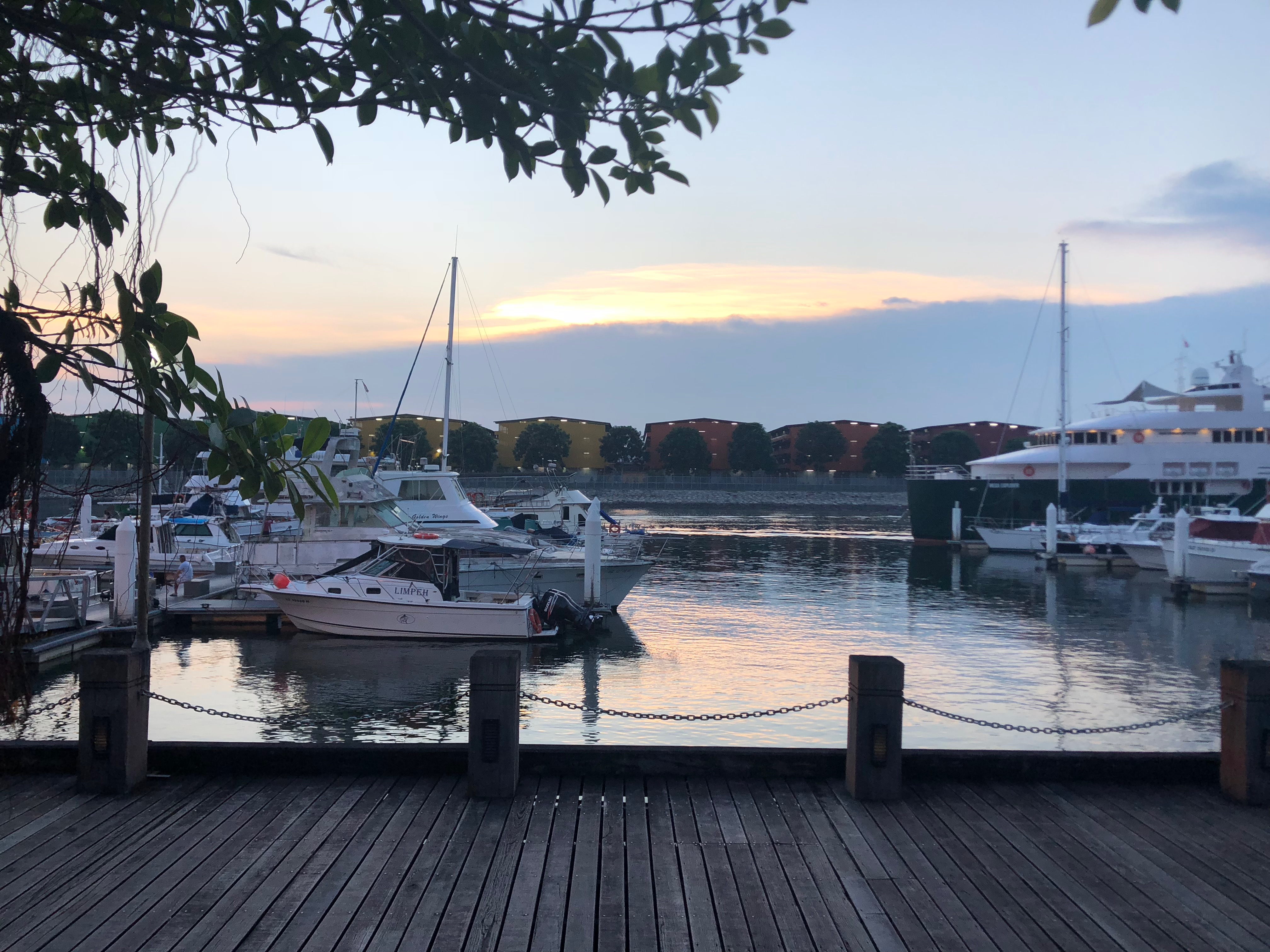 5. Hai Bin or Riviera Prawning
If you are an avid prawn-er or someone who just wants to chill, Punggol has two prawning places for you. Hai Bin and Riviera Prawning open 24 hours, so you can go down anytime you like. Since the rates are by hours, it will be better if you catch more prawns. In other words, the more prawns you catch, the more you save. You will be able to barbeque your prawns on the spot too. At Riviera Prawning, you will get some incentives if you manage to catch tagged prawns. Over at Hai Bin Prawning, there is a Banyan Bar and Kitchen. Thus, you can order side dishes such as fries or mains such as spaghetti to go with your barbecued prawns. Moreover, you can also order tapped beer to end the day. However, do note that it is costlier to prawn at Hai Bin Prawning than at Riviera Prawn Fishing.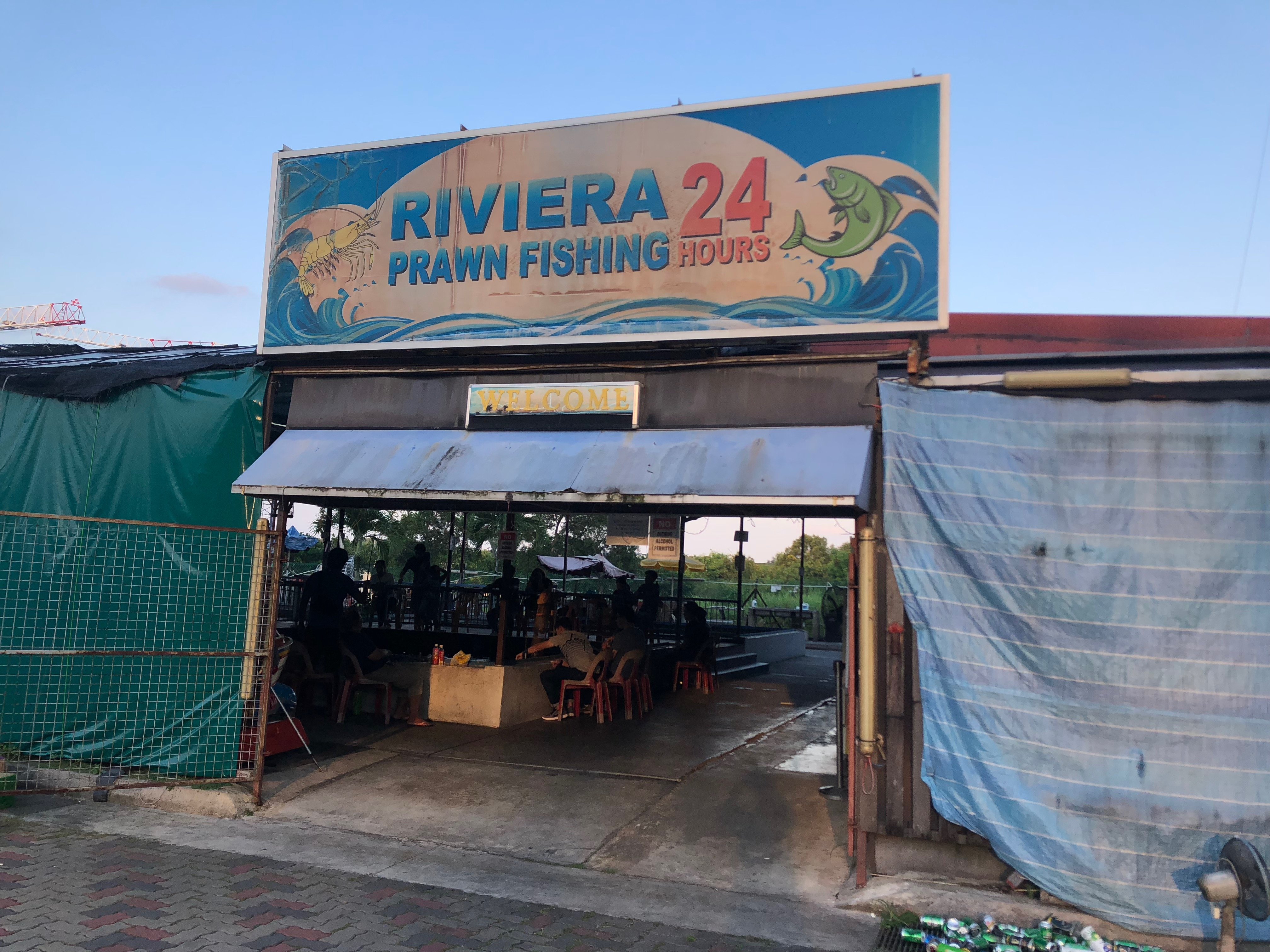 Conclusion
With all these delicious delicacies and fun-filled activities, Punggol is definitely worth a visit. Besides just indulging in good food and having fun, you will be able to learn more about the history of Punggol. What are you waiting for? Make a trip down to this new town with your family and friends!
Thinking of buying a property in Punggol?  Voice your thoughts in our comments section or on our Facebook community page.
Looking for a property? Find the home of your dreams today here! You can also access a wide range of tools to calculate your down payments and loan repayments, to make an informed purchase.
New launch alert! Welcome to Grand Dunman
About Valerie Chua
Looking to sell your property?
Whether your HDB apartment is reaching the end of its Minimum Occupation Period (MOP) or your condo has crossed its Seller Stamp Duty (SSD) window, it is always good to know how much you can potentially gain if you were to list and sell your property. Not only that, you'll also need to know whether your gains would allow you to right-size to the dream home in the neighbourhood you and your family have been eyeing.
One easy way is to send us a request for a credible and trusted property consultant to reach out to you.
Alternatively, you can jump onto 99.co's Property Value Tool to get an estimate for free.
If you're looking for your dream home, be it as a first-time or seasoned homebuyer or seller – say, to upgrade or right-size – you will find it on Singapore's fastest-growing property portal 99.co.
Meanwhile, if you have an interesting property-related story to share with us, drop us a message here — and we'll review it and get back to you.
Join our social media communities!
Facebook | Instagram | TikTok | Telegram | YouTube | Twitter