In its native language Malay, Pasir Panjang means "long sand" and is a direct reference to the long sandy beach that used to hug the coast in the area. Back in the roaring twenties, rich Chinese families built colonial black and white holiday bungalows at "millionaire's row", along Singapore's southern coastline.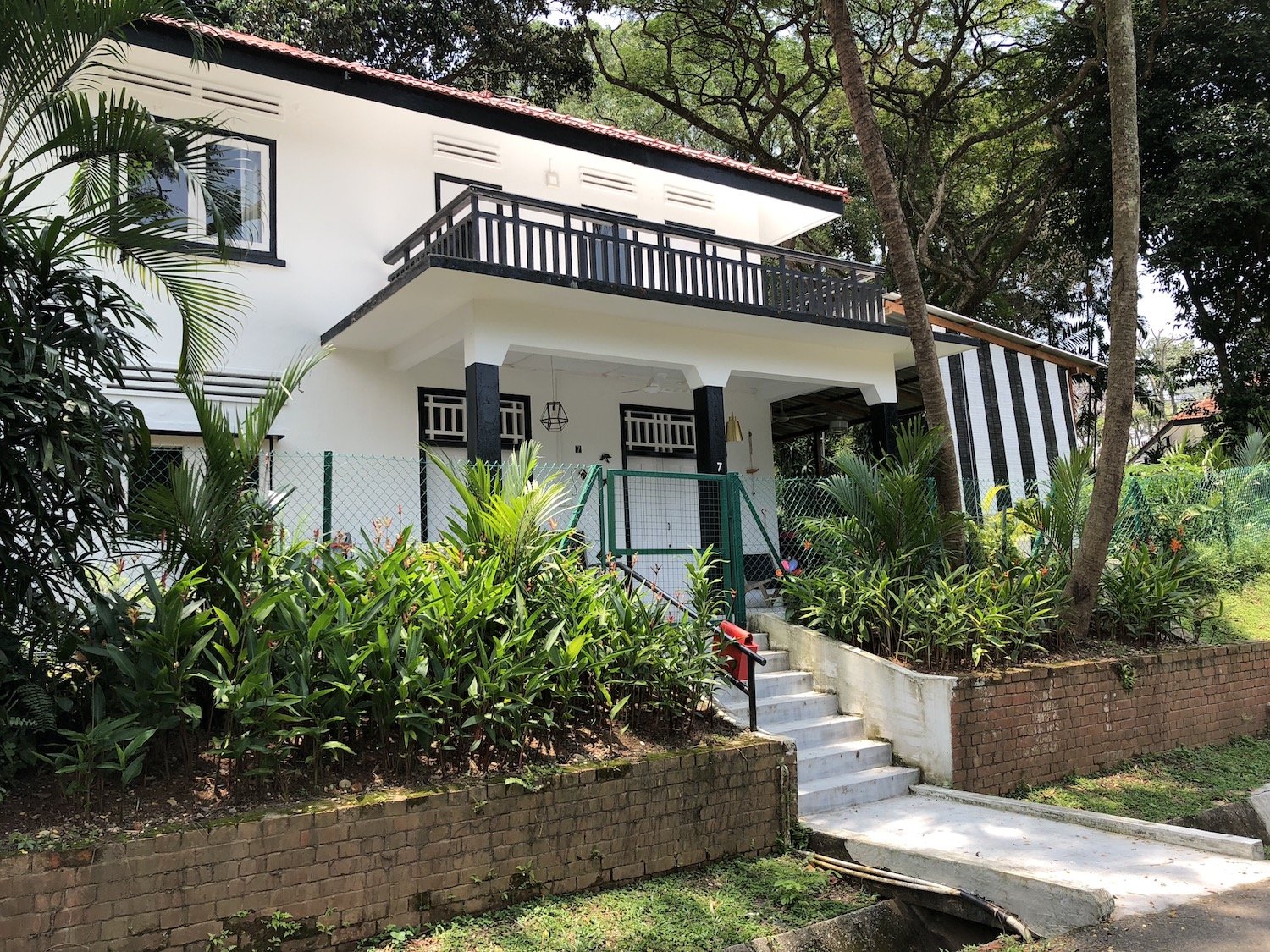 A trip down memory lane: an architectural overview of black and white houses
The 'black and white' in its moniker refers to the widespread use of dark timber beams and whitewashed walls which was a key characteristic of these homes. What made black and white houses unique to Singapore was how they had been 'localised' to suit the tropical environment. Many of the houses feature elevated foundations – a throwback to indigenous Malay architecture featuring houses built on stilts.
Another key aspect of the black and white houses were the large verandahs which flanked the front and sides. The verandahs were shaded by large overhangs from the roof to provide shade and to keep the interior of the house cool and airy. High ceilings, open spaces and floor to ceiling doors and windows encouraged cross-flow ventilation which cooled the interior of the house naturally – a much-needed reprieve in Singapore's hot and humid climate.
Most of the Southern beach had been converted to usable space during the land reclamation exercise in the 1970s. Through the decades, Pasir Panjang has evolved from being a holiday home haven to the vibrant residential enclave it is today.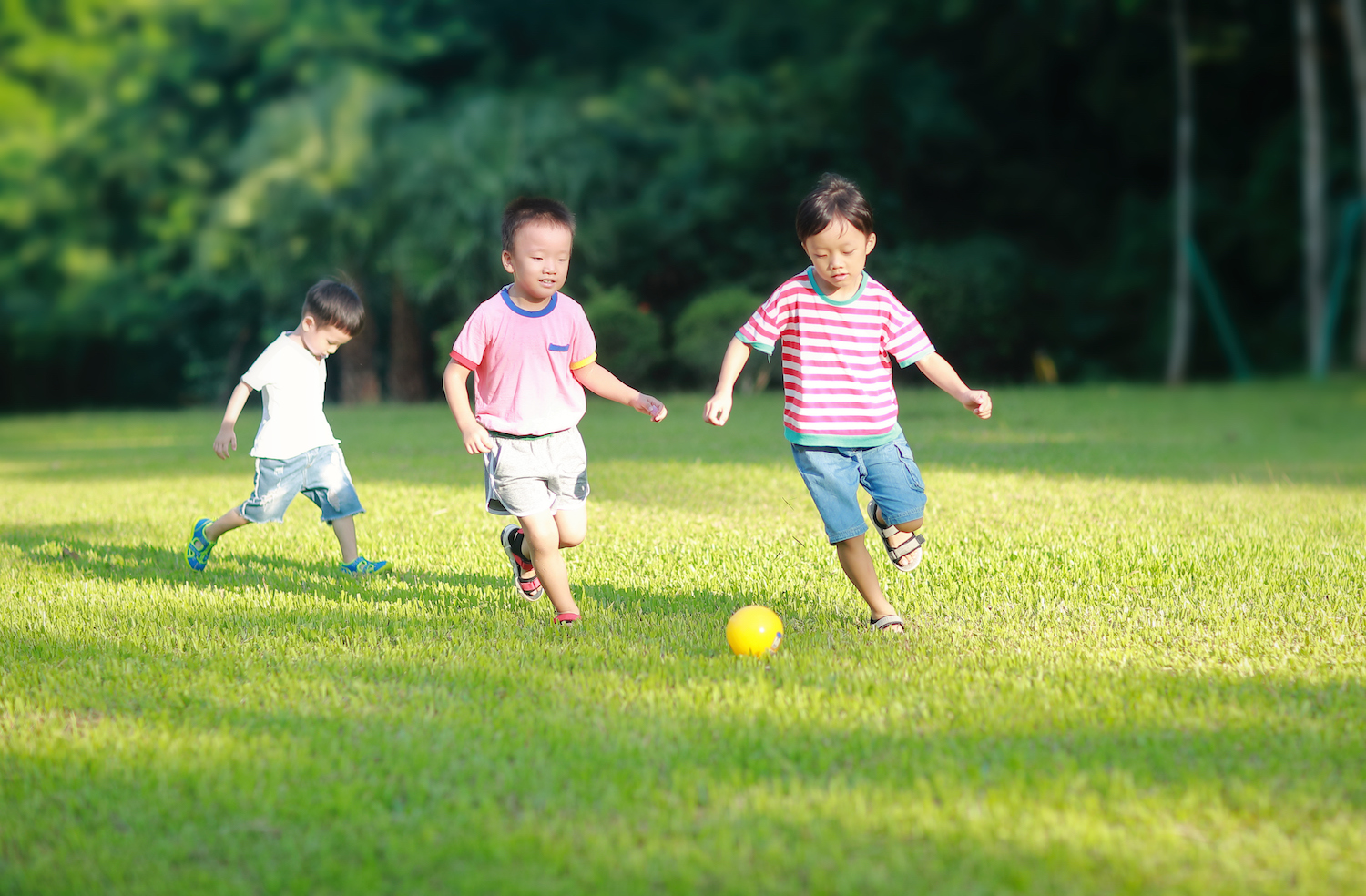 Family-friendly green spaces in Pasir Panjang
The abundance of parks and greenery is a unique feature of the city-fringe neighbourhood of Pasir Panjang. The best-known of them all is Labrador Nature Reserve – a lush forest of biodiversity as well as an important site in Singapore's history. In addition to wildlife in their natural habitat, Labrador Nature Reserve is home to genuine relics such as a World War II fort, a white-coloured obelisk and a labyrinth of secret underground tunnels.
Labrador Nature Reserve is a well-liked family-friendly park with an abundance of green, open spaces for children to play. Award-winning author Stephen R. Kellert shared that unstructured play in natural surroundings gives early learners the opportunity to explore and make sense of the world around them. This lends further support to mounting evidence that movement improves learning and cognitive function.
Labrador Nature Reserve is part of the Southern Ridges which includes the Hort Park and Kent Ridge Park, which are also in the Pasir Panjang vicinity.
The expansive green spaces in Pasir Panjang offer families easy access to nature for weekends filled with plenty of play, fresh air and sunshine. Furthermore, in a study conducted in Sydney, researchers found that the more time children spend outdoors, the lower the rate of myopia. All the more reason for parents to bring their kids to a park or reserve, considering how Singapore has one of the highest rates of myopia in the world.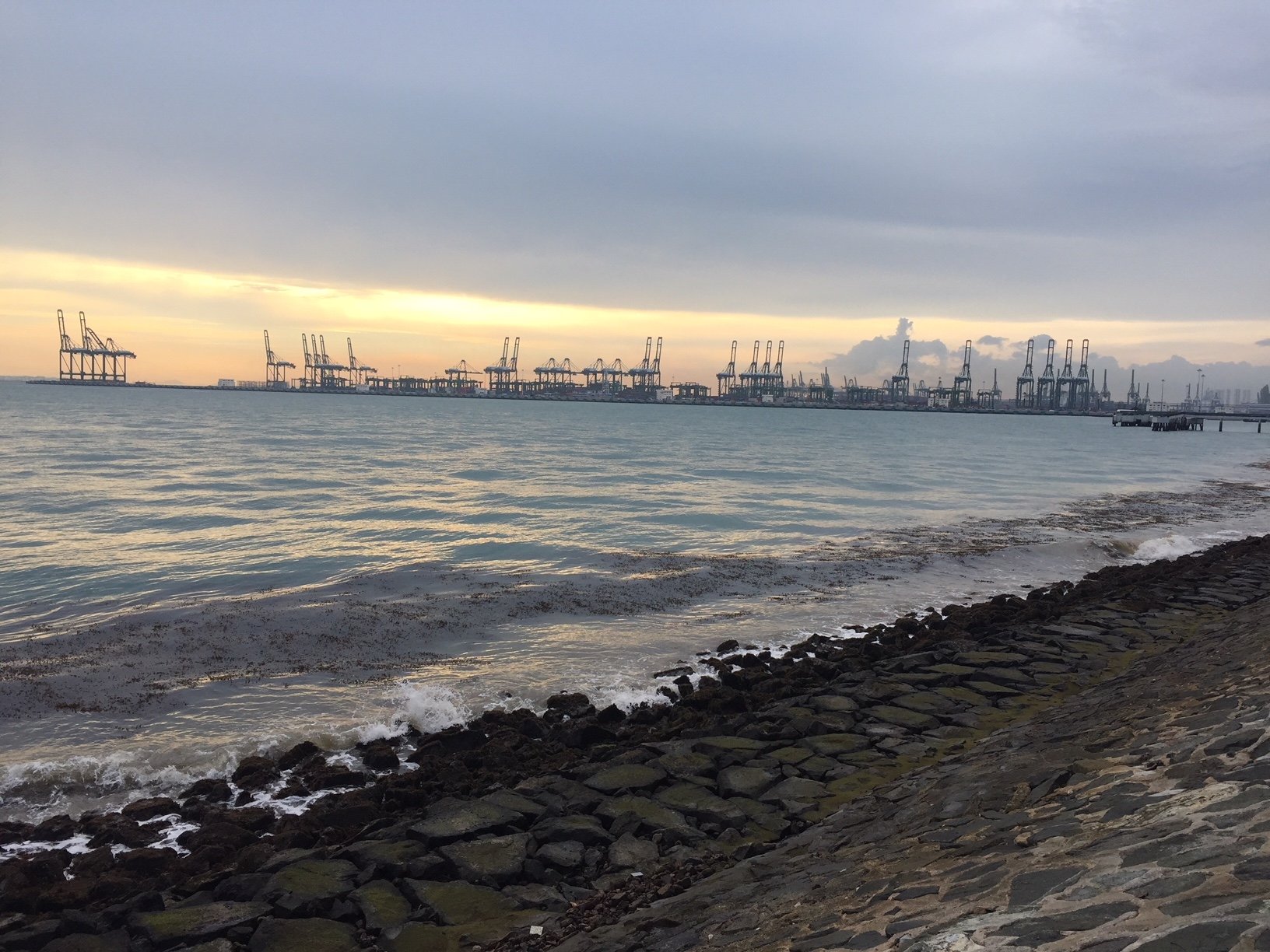 Pasir Panjang has something for everyone in the family
Beyond green spaces, Pasir Panjang's strategic city-fringe location serves as a unique gateway to both business and educational hubs.
Pasir Panjang is close to business hubs such as Mapletree Business City I & II and other employment nodes like HarbourFront Centre, Singapore Science Park, the National University of Singapore, the National University Hospital and the media cum innovation hub at one-north.
As such, the neighbourhood gives working professionals the option of living near their workplace, shaving precious minutes off their daily commute to work.
For career folks who work further afield in the Central Business District (CBD), a direct connection to Keppel Road via West Coast Highway takes one to the CBD in under ten minutes by car.
Families with school-going children have access to education institutions offering different levels of education along the schooling pathway when they live in Pasir Panjang. Schools such as Fairfield Methodist Primary School, Fairfield Methodist School (Secondary), NUS High School, Anglo-Chinese School (Independent) and tertiary institutions such as the National University of Singapore and Singapore Polytechnic are located in the vicinity.  
And since eating is the national pastime of most Singaporeans, Pasir Panjang has a few culinary gems that only people in the know are familiar with. These include On the Table – the west-side cousin of the top-rated Lola's Cafe – which is famous for its wings, pastas, waffles and speciality coffee. Craving for some Korean fare? There's no need to travel all the way down to Tanjong Pagar aka "Little Korea" to satiate one's craving when Ju Shin Jung nearby serves up authentic Korean fare. Pasir Panjang Food Centre also features a wide variety of local fare including hokkien mee, satay and char kway teow.
Looking ahead, Pasir Panjang has been slated to be part of the Greater Southern Waterfront project which was announced by PM Lee Hsien Loong back in 2013. Plans are in the pipeline for the establishment of a seamless southern belt where people work, live and play in the same area.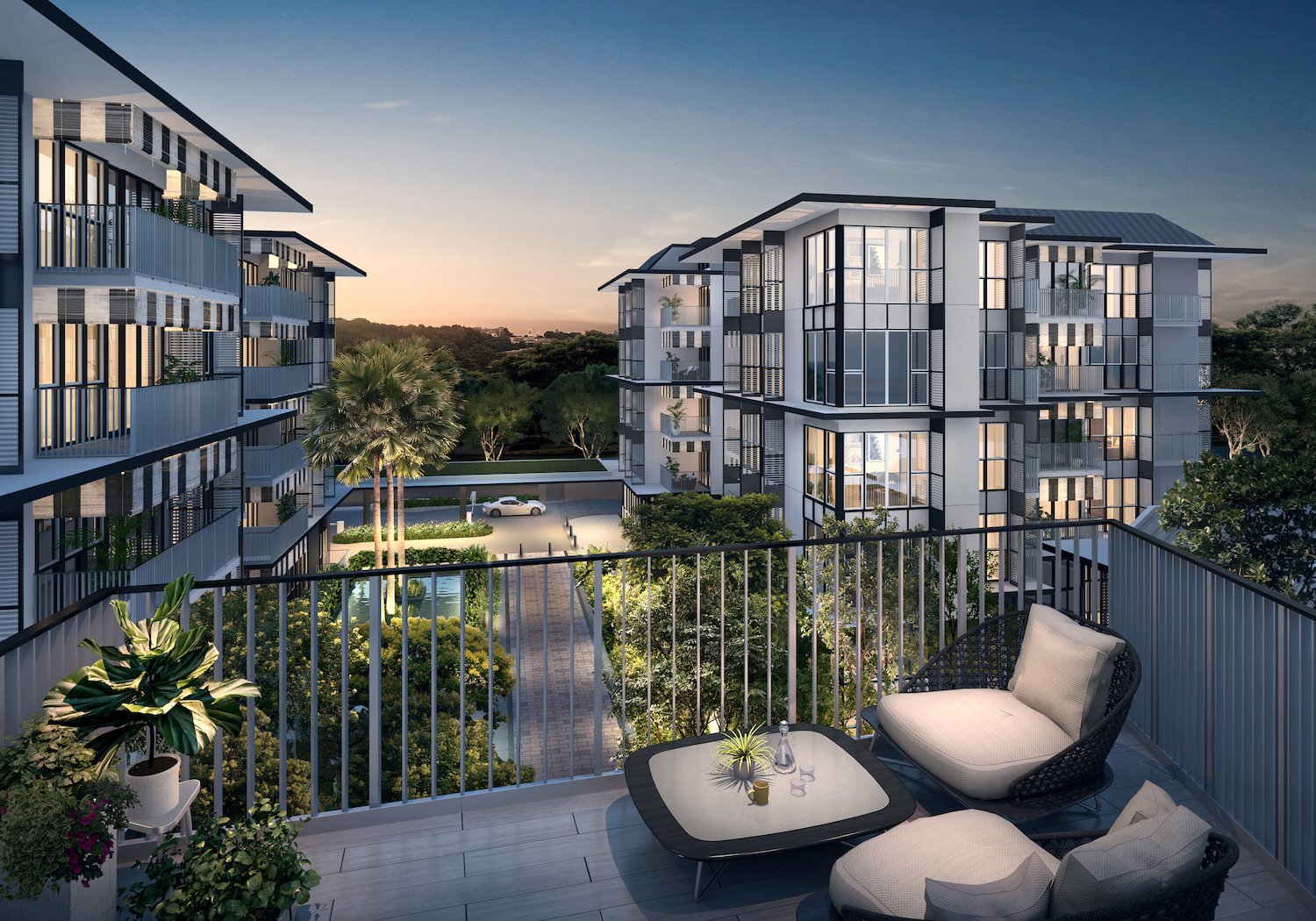 Find your next family home at The Verandah Residences
The highly popular freehold condominium in Pasir Panjang – The Verandah Residences – sold out its inventory of one and two-bedroom apartments during its first weekend launch. To date, savvy property buyers have snapped up 80 per cent of the 170-unit development.
For families looking for a home in a city-fringe location, three and four-bedroom apartments, as well as townhouses, are still available for sale at The Verandah Residences. The optimised configuration of these units ensure that there's ample space and room to accommodate growing families.
A unique architectural feature of this freehold development is the verandah-like balcony in each unit which allows for the seamless transition from indoor sanctuary to outdoor living – bringing to life the freedom and flexibility of the verandah living concept. Reminiscent of the traditional black and white houses in Pasir Panjang, homes in The Verandah Residences feature high ceilings, roof overhangs and fully extendable doors and windows which encourage natural ventilation, affording residents a bright and breezy interior. The fluidity between living areas also gives families plenty of space to interact and spend quality time together.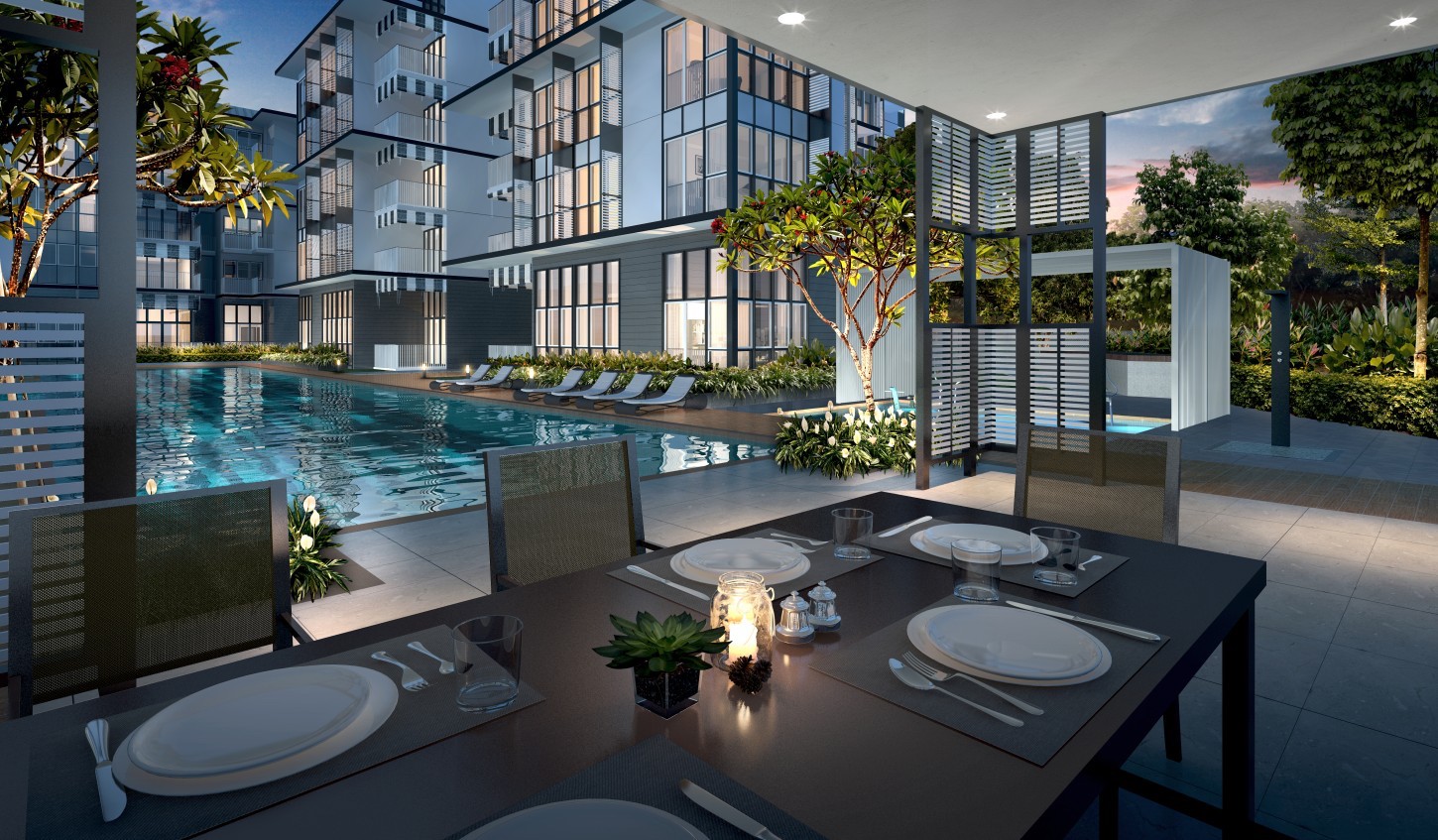 Families looking to host bigger parties can avail themselves to the spacious al fresco area at the roof garden sky lounge or dining pavilion that comes with BBQ facilities. If an indoor party is on the cards, residents can use the fully air-conditioned function room to host their family and friends.
A swimming pool with two jacuzzi areas gives children the opportunity to have plenty of fun in the water and by the poolside.
For residents who prefer getting around by public transport – Haw Par Villa MRT – a station on the Circle line is located just 600m away. With Buona Vista Interchange and Harbourfront Interchange located a few stops down, traveling to other parts of Singapore is fast and convenient.
Given that private home prices are predicted to increase by 10% by the end of 2018 as indicated in a report by Morgan-Stanley, now's the time to secure your freehold family home while the industry is still at the beginning of the property upswing.  
Bring the family down to The Verandah Residences' showroom which opens daily from 10am to 7pm and check out all it has to offer!
Presented by Oxley Holdings Limited