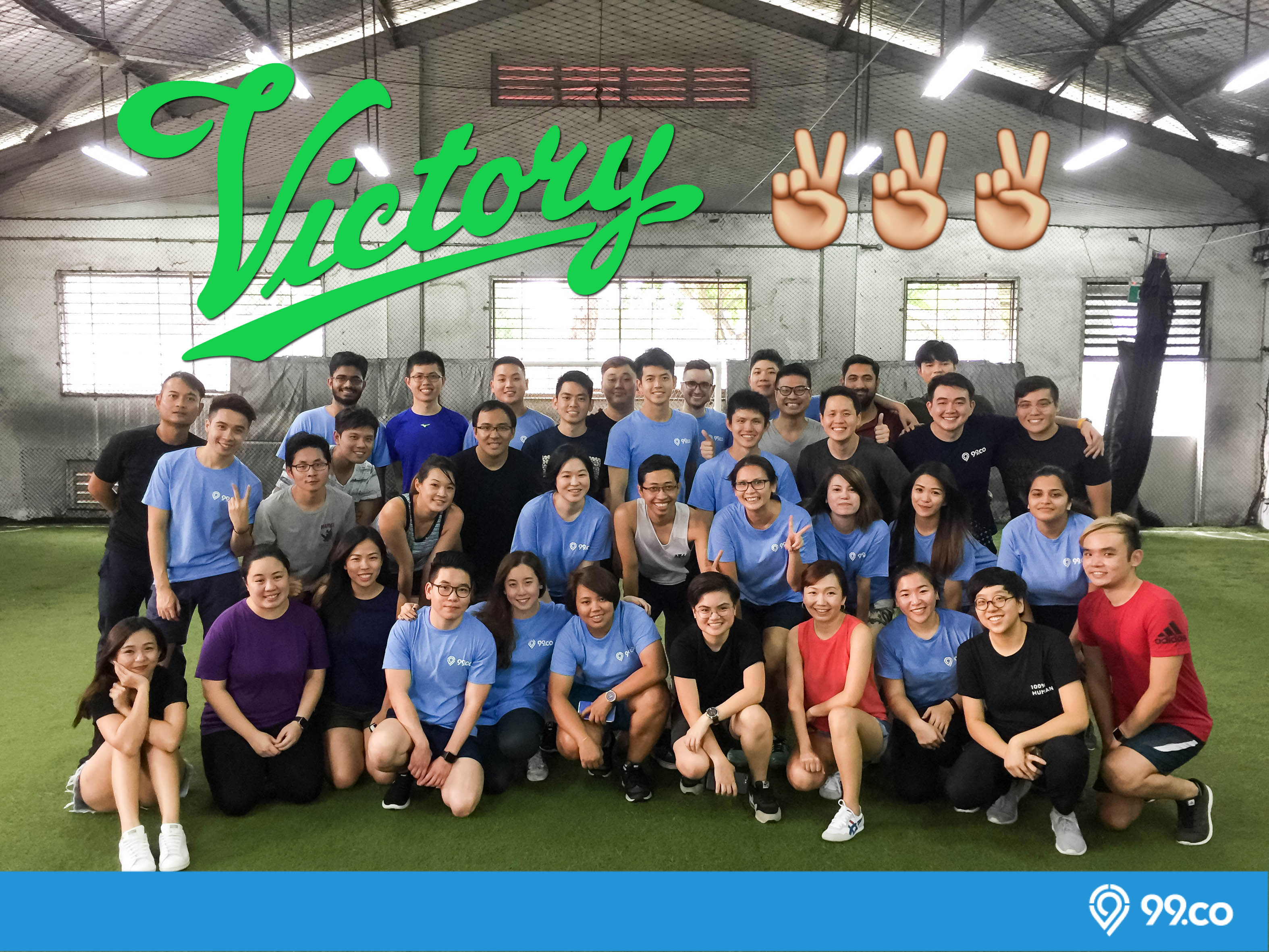 99.co wins v PropertyGuru – A Victory for the Internet
Today, we celebrate a victory for the Internet, the challengers, and most importantly, the content creators.
We at 99.co just received the judgement an hour ago on a lawsuit we have been involved in, regarding a topic that is tremendously dear to my heart – ownership and rights of content creators in the brave new world of the Internet.
About a year ago, our primary competitor PropertyGuru sued us for, amongst other things, infringing their copyright, for, in simple terms, helping listing creators replicate their content to an alternative platform, us, at the request of the listing creators.
We received the news in disbelief, and frankly, a little disdain.
Naturally, we believe that the rights of the content belong to content creators.
That if you were to upload a photo to Facebook or Instagram or eBay – these sites do not and should not automatically get the rights on your photo simply by adding watermarks or basic modification – and that the rights to the photo ultimately still belongs to the user. Otherwise all hell breaks loose and the rights to the photos posted on the internet (inadvertently via a platform), would belong to the platform who claims them as their own and use them however they please.
One would think it is common sense that this cannot be the case.
Nevertheless, it was unclear, legally speaking, on this matter as there was no direct precedence. So naturally, large corporations has no hesitation in leveraging the opportunity to gain an advantage by preventing the free use of content by the content owner themselves. In fact, I personally know of small companies that were shut down because they simply did not have the resources to take on a lawsuit against mega corporations – and in the end, monopolies prevailed and the ones who got hurt most were the content creators and consumers.
Today, we are grateful that justice, fairness and common sense prevailed.
We have won, the internet has won, and the judgement is clear:
"102 In summary, the copying, enlargement or resizing of an artistic work, such as a drawing, painting or photograph, does not make the resulting image a copyrighted work."
"104 The addition of the watermark does not, in my judgment, make the altered image an original work."
We have attached the full judgement below for your reference.
For our young team, it has been a gruesome, expensive and time consuming journey – one that no startup should have to endure, but in the end, it was worth it.
We hope that by taking on this battle, we had contributed a little in our own way to provide clarity and precedence, so others may not have to suffer the same fate.
We are grateful to be part of a movement that is greater than us, that helps push the world forward an inch at a time.
A big shout out and thanks to our magnificent counsel, Chia Ling and Gerald at OC Queenstreet – who were not only brilliant lawyers, but people with heart and soul and wisdom.
And to our fellow netizens, and especially to content creators – this one is for you. Cheers.
Darius
Founder and CEO, 99.co