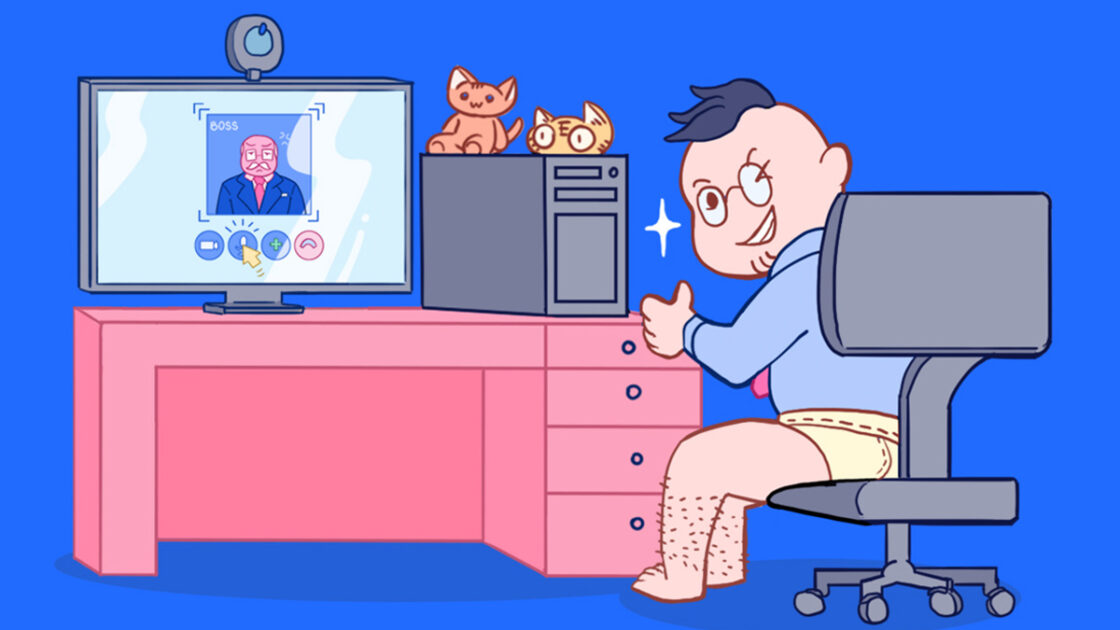 Remember that scene from Armageddon where Bruce Willis told Liv Tyler that he's not coming back to the office home? For the newly initiated, working from home can feel like working from outer space. Swap flying asteriods for crying kids and space shuttle maintenance for household chores and you get the picture.
So here's the big question: While humanity battles the threat of Covid-19, how can we win the productivity battle at home with countless distractions? At 99.co, we've gotten into the groove of 'wfh' and have come up with some ideas to help you stay focused and sane:
Here's the reality about working from home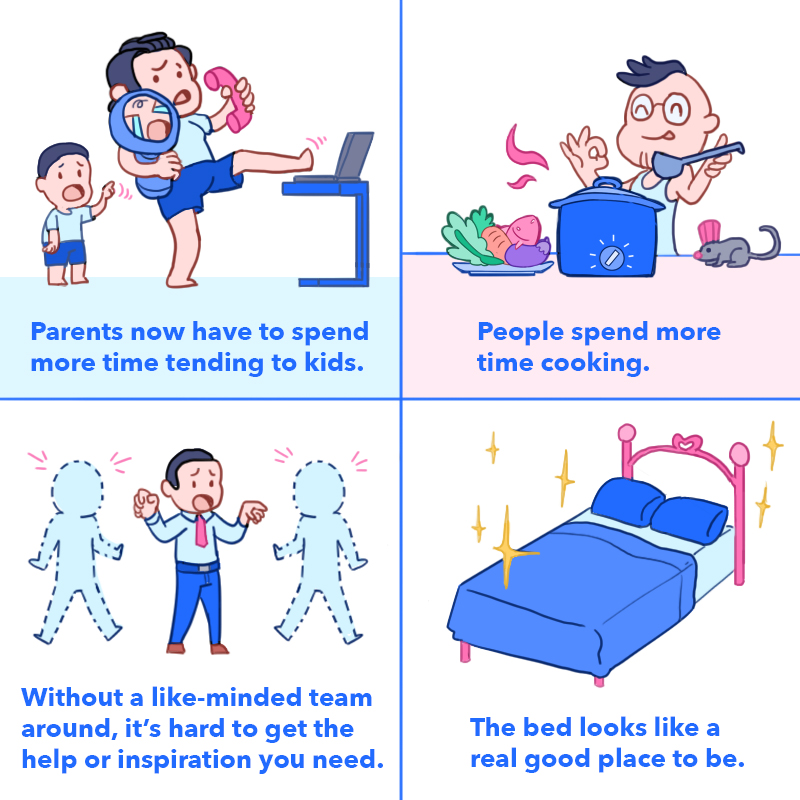 Some of us Singaporeans will save 2-3 hours on commuting when working from home, but the benefits from working from home can vanish into thin air without proper planning. Just take a look at this chart by Bloomberg, which shows that people in the U.S and Europe are working more hours than usual after the Business Continuity Plan (BCP) was implemented in light of Covid-19.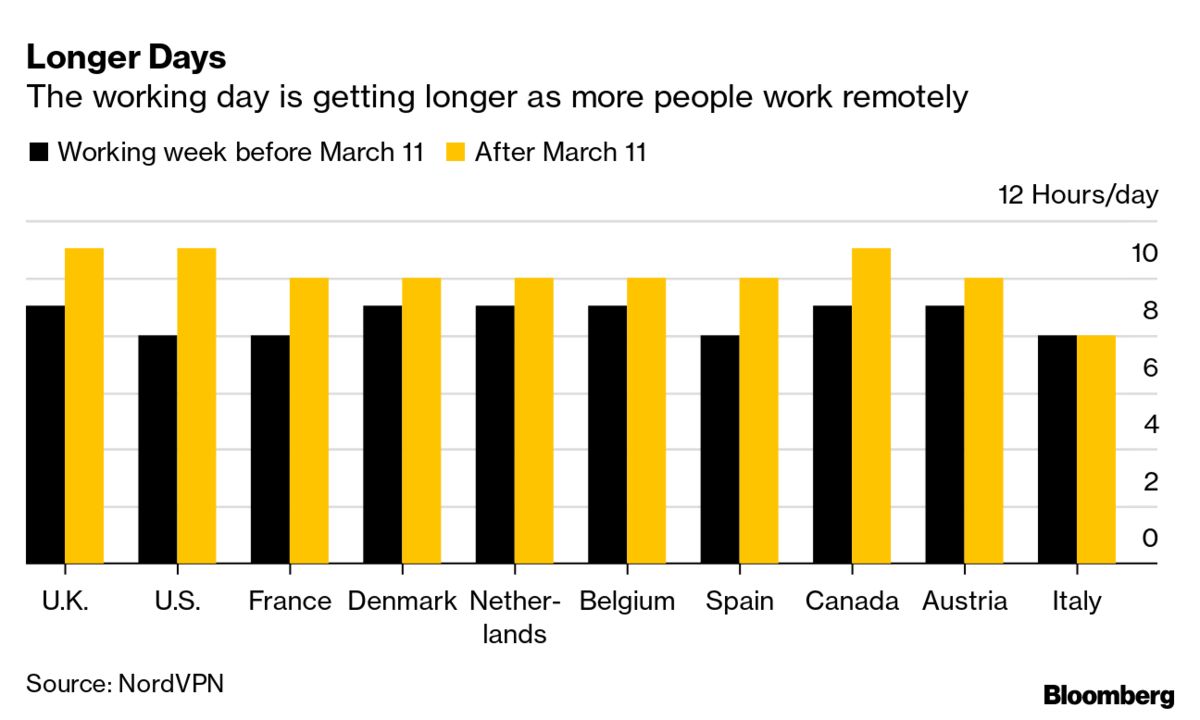 Looks like for many in West (USA, not Jurong), working from home just means working more. Here are four possible reasons for the decrease in productivity:
Parents have to spend more time tending to kids
People spend more time cooking
Without a like-minded team around in person, it's hard to get the help or inspiration you need
The bed looks like a real good place to be
But this doesn't have to be the case. We should be able to adapt to new ways, especially if it is beneficial and if we are in this for the long haul. In fact, on the contrary, many have realised that working without the constraints of a 9 to 5 routine inspires them. To optimise your wfh experience, here are some things you can implement to make this thing, well, work.
Firstly, get dressed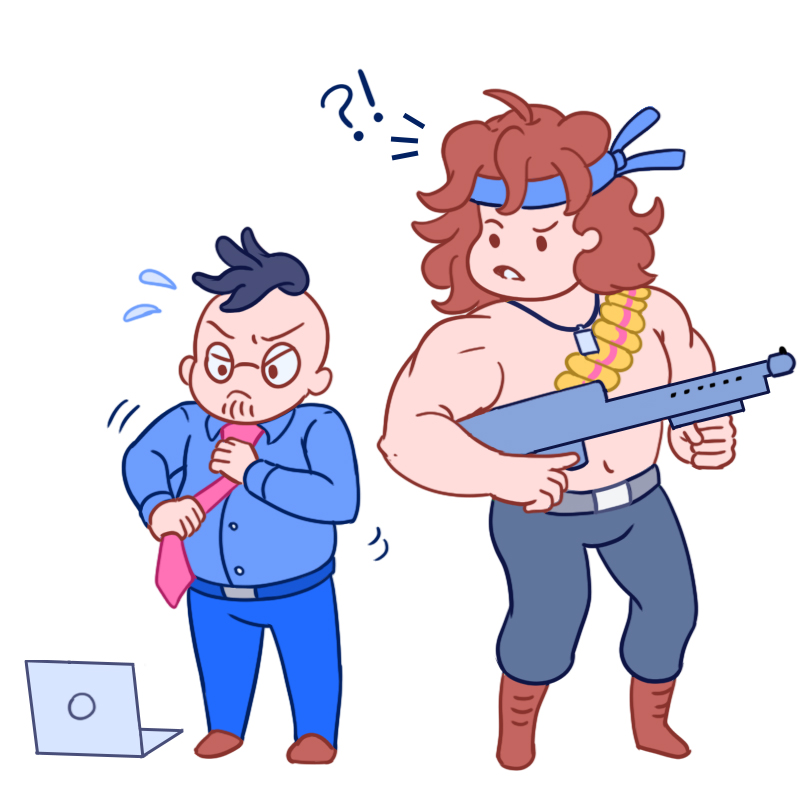 Although working from home saves time on ironing outfits (ugh), changing into a decent outfit is essential as tees with raggedy collars and jammies can trick your mind into thinking it's an off day.
"Dress up like you're actually going to work and sit on a table that's not in your bedroom," 99.co's Product Manager Kyle recommends. "Treat the day like you're actually going to work because keeping a routine will help your body transition better to work mode."
And if you're going to be in and out of video calls, you might want to have a casual blazer handy so you can look like a million bucks (even if you don't have a million dollar property).
Don't forget ergonomics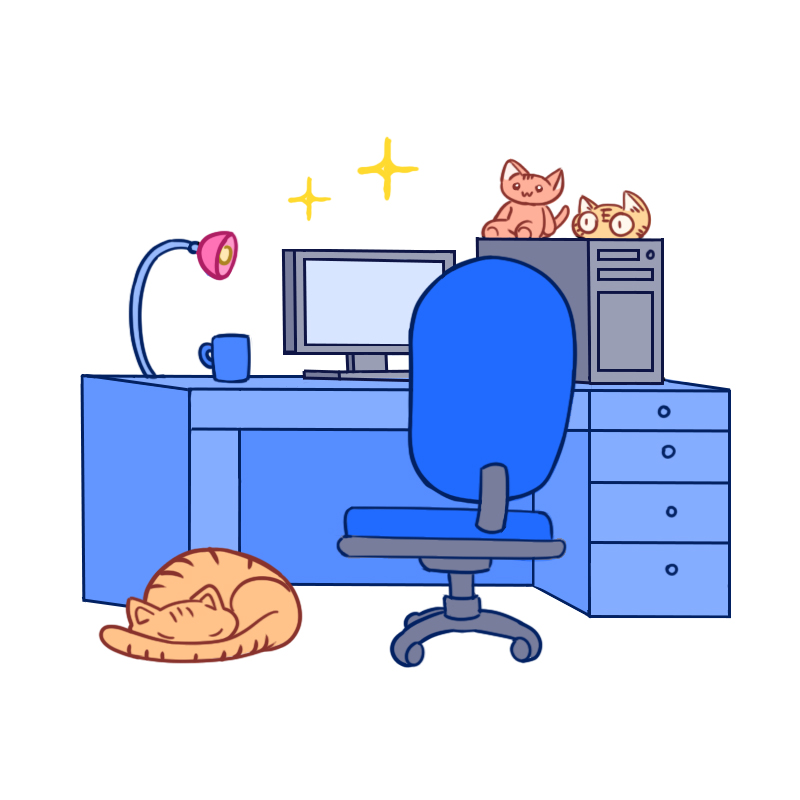 Some of you luckier ones sit on Herman Miller chairs in your offices. But the moral of the story is that many companies care about ergonomics of their working space; something which employees may take for granted. At home, minor (and cheap) improvments to your workspace can make all the difference.
Working from home, 99.co engineer Andrew sweats the small but important stuff. "If your feet doesn't touch the ground when you're sitting on the chair, get a foot rest," he advised. "Not having a good foot plant causes horrible sitting position which ruins your back and shoulders."
"Also, make sure the top of your computer screen is around eye level. If you're using a laptop, try getting a stand beneath it. Bad positioning causes slouching and it causes over rotation for your shoulders."
Andrew's not done yet. "Last but not least. Get a wrist rest if you're using a keyboard and mouse. Carpal tunnel is no joke!"
Be like Andrew.
Put together a work protocol/schedule
As much as we want it to be, working from home every day is not exactly "business as usual". But let's start with the regular scenario, which is to stick to regular office hours with a lunch break in-between.
If this is your schedule, have at least two three-hour, work-only blocks (that's six hours). This stretches of time is where you'll get some serious work done with no distractions or breaks.
If you're lucky enough to be able to work flexible hours, 99.co's designer Lindie urges you to listen to your body clock and "work when your mind is most active."
"I've been extremely productive between the hours of 7PM and 2AM. It sounds terrible, but by tapping into my energy levels like that, I know I can get solid work done and have something to show the next day," Lindie confesses. "I use mornings to check emails and threads and catch up on menial tasks, and get the bulk of my work done at night."
Now we know who has been racking up the electricity bills at the office.
Plan your meals ahead (or suffer)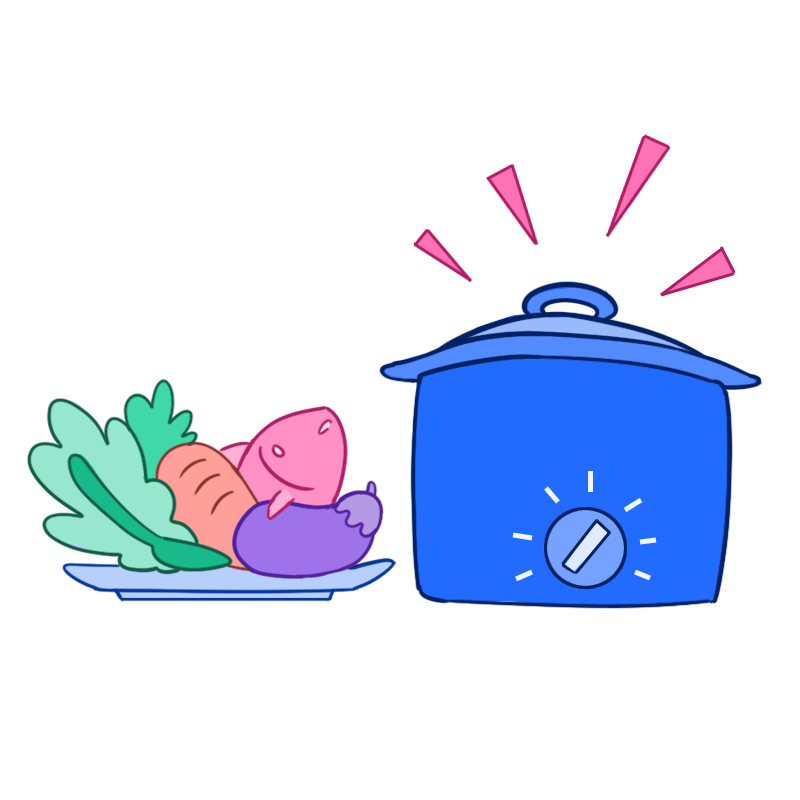 With no one to jio (Hokkien for "inviting to partake in") you for lunch, working from home can legit lead to bad eating habits and starvation. 99.co writer Eliza has overcome adversity: "I live in a non-mature part of Tampines, and the nearest eatery is a 15-minute walk away, which is crazy tiring to walk to on a hot day.
Ordering in, on the other hand, is expensive and not sustainable, so I prefer to cook simple meals instead."
But preparing your own meals can be time-consuming. "To ensure you're not spending too much time and energy on this, plan your meals," Eliza advised. "It lightens the mental load, and stocking up on groceries and marinating your meats in advance will save you time. With prep work out of the way, you can focus on the real work."
"By the way, I'm a big fan of the oven, as I get to continue working while waiting for my food to be ready. My go-to recipes that use everyday ingredients are: Cheesy baked tomatoes, grilled (or baked) cumin chicken, oven-baked (or pan-fried) seabass."
Weird flex but ok, Eliza.
Give the kids a Project, not an iPad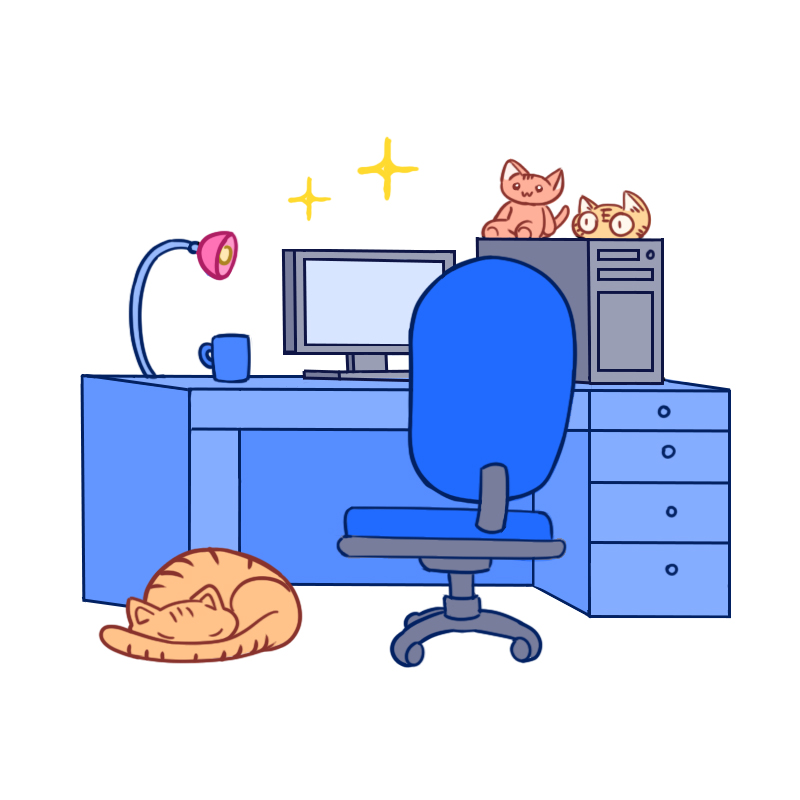 Parents working from home might be tempted pacify their active kids by giving them more screen time, but that is a bad idea. After speaking with parents in the 99.co team, we can safely say that art projects are the best way to keep the kids occupied.
"Hands-on activities tend to help kids focus more, and for them time can really fly by when making art," says a 99.co parent of two. "An example of an art project my kids was to put together a tree made from felt, which allowed me to focus for two afternoons straight. Papier-mâché projects are great too."
Be sure to show off their masterpieces in a prominent area of your home, so they'll feel that their time has been well spent and keep doing art!
The shortcut to art projects? Lego. (Tip: To save money, get the freeform lego pack and perhaps get them to build a 2,000 unit condo.)
If you're renting
If you're renting a room, you might find that your housemates (also on wfh) might get a bit noisy, especially if their work involves being on the phone from 9 to 5. Short of finding a new place to rent, try earplugs or noise-cancelling headphones.
To appease landlords who complain about the increased usage of electricity and gas, you might want to request for lower monthly rent so you can pay utilities separately. (Get that in writing!) Or, offer to pay for the next aircon servicing. Reach an understanding amicably, as you probably wouldn't want to sour the relationship moving forward.
Working from home will definitely be part of the 2020 zeitgeist. Now that businesses across various industries are realising that #wfh can be productive, we won't be surprised if it becomes the new norm. Perhaps not a full week, but one or two days that could make all the difference for work-life balance!
---
Working from home, yay or nay? Voice your thoughts in our comments section below.
Looking for a property?
Find the home of your dreams today on Singapore's fastest-growing property portal 99.co! If you would like to estimate the potential value of your property, check out 99.co's Property Value Tool for free. Also, don't forget to join our Facebook community page or Telegram chat group! Meanwhile, if you have an interesting property-related story to share with us, drop us a message here — and we'll review it and get back to you.
Note that this content may be reproduced in edited form on our content partner sites. They include AsiaOne and Yahoo South-East Asia but are not limited to these.