It was indeed a sharp tale of contrasts for private residential properties completed between 2014 and 2015, compared to when they were first launched in 2010-2012. In the latter, there were intense en masse property aspirations, especially for buying private residential properties in suburban areas. These buyers were generally those looking to upgrade, hopeful of garnering a high rental income or good resale interest after the completion of these projects.  As such, many new projects during this period saw brisk sales activity.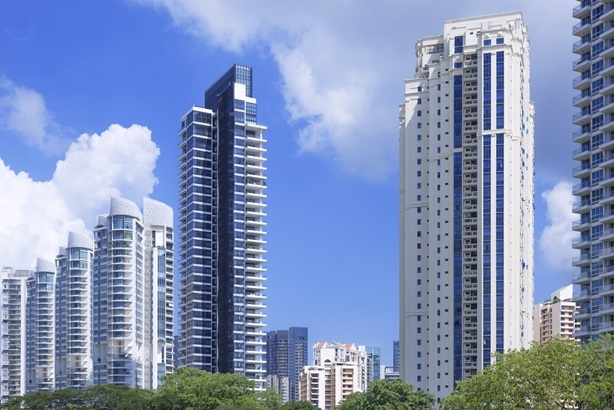 However, this was not to be. Upon physical completion of these properties from 2014 onwards, the market generally saw weaker leasing interest and resale demand. Particularly for investors, the rental premium they envisaged during the point when they bought the condo during launch doesn't seem to materialize after the condo was completed.
The case of rising vacancies and supply
Underpinning this phenomenon was the avalanche of new private home completions from 2014. According to the Urban Redevelopment Authority (URA), there were 10,329 private residential units (landed & non-landed) which TOP in 2012 and 13,150 units which TOP in 2013, rising to 19,941 and 18,971 units in the next two years. In 2016 alone, an estimated record of 21,627 units are expected to be completed.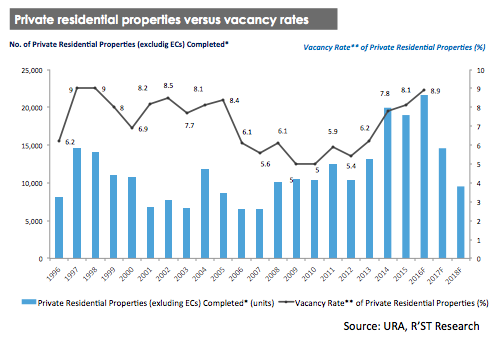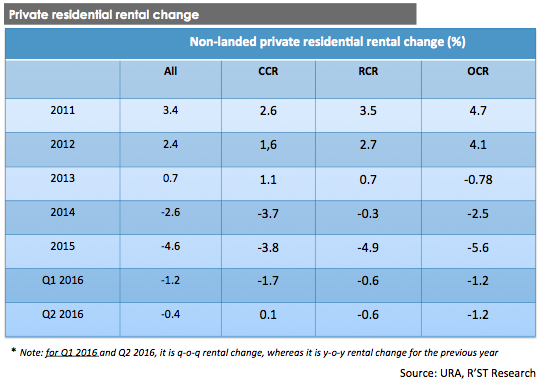 Vacancy rates of private residential properties also consequently rose from 2015, within expectations due to the increase in the number of completions amid stagnant leasing demand. Vacancy rates of private residential properties reached 8.1 percent in that year, up from 7.8 percent in 2014. By Q2 2016, vacancy rates were at a record high of 8.9 percent.
The appeal of buying completed properties
That said, are there still merits in buying completed condos in the open market, given the current conditions? While there is no right or wrong (it's all about what is right for the buyer), they do offer certain benefits:
More certainty in buying a completed property that can be seen
The often-cited reason for buying completed properties is that it can be seen by the buyer, and indeed, this resale property buying experience provides more certainty over buying from a developer's showroom.
Buyers of newly launched condo units often have to rely on how the developer/agent markets the project to them, and hope that things pan out as envisaged upon completion of the property. To this extent, drawn-to-scale site plan of the project and unit's floor plan are the only frame of reference to base their decisions on. On the other hand, resale condos offer insights into a condo's culture based on who lives there: expats, singles, young couples, families or elderly tenants. It can be easier to get an idea of this in order to find a property that fits the buyer's objectives.
Potential gems which are already renovated
Another key reason in support for  completed properties, especially those which are older (i.e. of at least 15 years of age), is that they are more likely to have been renovated before being put up for resale. Some may be tastefully and artistically done, so much so that the unit stands out from the rest in the same condo development. This not only helps prospective buyers to save on renovation costs, but also means that they will need to do minimal or no changes if they choose to resell it again, sometimes even at a higher price.
Of course, there are exceptions to this rule: Not all units which have undergone upgrades and remodelling are created equal — some do add value over time while others can be too niche for the mainstream market,  ultimately requiring more renovations to "normalise" the existing features.
More 'less than $1 mil' value-for-money properties in the resale market
In recent times, residential properties in the Rest of Central Region (RCR) and Outer Central Region (OCR) can be considered to be better alternatives to high-end homes located in the Core Central Regions (CCR) as they are more affordable to rent. Moreover, it is within these regions that future developments are most likely to happen (think Jurong, Holland Village and Woodlands). Rejuvenation of suburban localities, the establishment of new growth corridors and key regional centres will bring higher resale potential in the future.
As such, investors should ideally buy an RCR or OCR unit depending on how much they can afford. However, new developer projects launched in these areas can still come with a high price, averaging about $1.015 – 1,200 psf in the OCR and $1,400-$1,650 psf in the RCR.   On the other hand, better deals can usually be found in the resale market where a completed apartment may come at a lower price, depending on its age, condition and location. There are resale properties out there selling for below $1 million, attractive buys for opportunistic investors. It may require more time and effort to scour for such deals, but it is definitely much easier finding one as compared to before the cooling measures came into effect.
Older developments have more spacious unit sizes
It is a given fact developments built more than 15-20 years ago tend to have very spacious units and bedroom sizes. For owner-occupiers, this is good news as it would mean significantly more space for their family to live in. For landlords, a large bedroom size means that the room can support co-sharing of a room by two or more tenants.
Older developments have specialized leasing agents to help
Older condos tend to have agents who specialize in renting out units within a specific district or development. For landlords, this is especially helpful in weak market conditions, for they can entrust these leasing agents to help see things, and possibly with higher economies of scale. For instance also, the landlords can bundle in free housekeeping (weekly, a few times a week) for the tenants, via the help of said leasing agent.
On the other hand, it usually takes a while after the completion of the new condo project for such leasing expertise to be established and formed for the development.
To each his own in investing in private properties
As such, due to the weakened prices, it may be an opportune time to start scouring for a resale condo. This is especially so in light of the effects from TDSR and the cooling measures resulted in a shift in buyers' mindsets to become more practical and prudent. Some are expected to favour older private homes where they can pick up some value buys (e.g. below $1 mil per unit) and rent out the unit easier – given that expatriates have smaller housing allowances and would not want to splurge on renting newly completed ones which are asking for higher premiums.
That said, the fact that buying a resale property means actual financing of it will kick in immediately and investors may feel the impact from the current weakened leasing conditions if there are no immediate tenants occupying it.
This article was written by Ong Kah Seng, Director of R'ST Research on behalf of 99.co