Located between Sembawang and Yishun HDB towns, Canberra had barely been populated (with a cluster of landed homes) until the Singapore government decided to open up land for housing in the last decade. In 2012, Canberra Residences became the first of many condos — both private and ECs — to be launched there. Hot on its heels, HDB released 2,453 build-to-order (BTO) flats across four projects in 2013.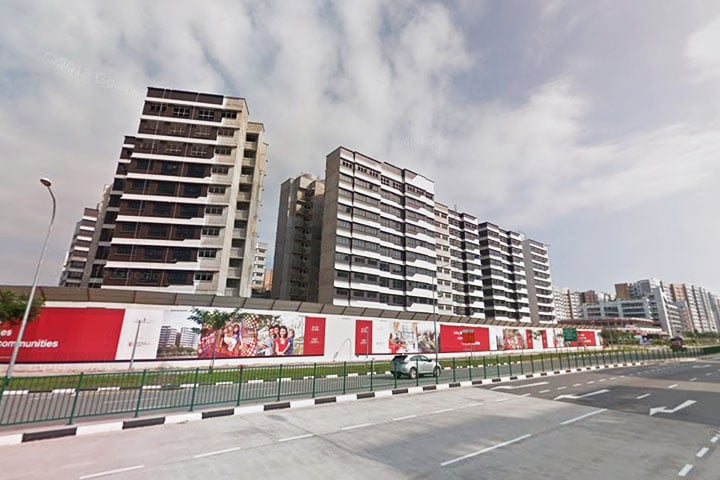 All new estates have their teething problems, and Canberra is no exception. As the condos and flats were completed and new residents moved in, many found their new estate lacking in amenities (there's even a long-running online forum thread about how Canberra is a ghost town). Thankfully, the government has no intention of letting Canberra stay this way. Let's look at the upcoming amenities Canberra residents will be able to enjoy in the near future; these are not just piecemeal initiatives, but concrete, big budget plans that could cause a real uplift in property value:
Canberra MRT station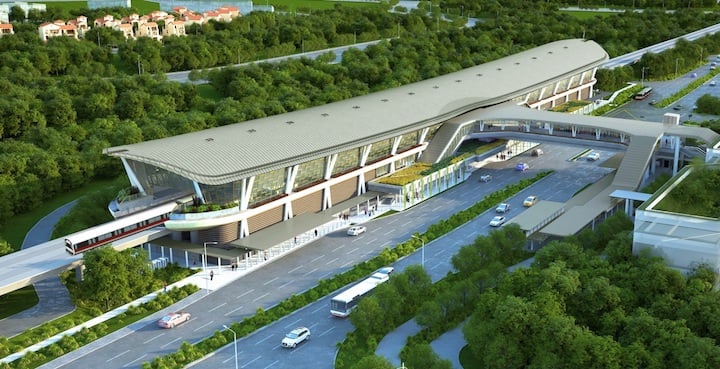 In what must've been the worst kept secret in the North at the time, the government in 2014 announced the addition of a MRT station along the North South MRT Line that would serve Canberra residents. Currently in the later stages of construction, Canberra MRT Station is on schedule to open in December 2019. Eventually, about 17,000 households will be walking distance of the MRT station, enabling commuting to and from the CBD by train in just over 30 minutes, as well as easy access to the sprawling Northpoint City mall just one stop away at Yishun!
[Check out properties on sale at Canberra here.]
Bukit Canberra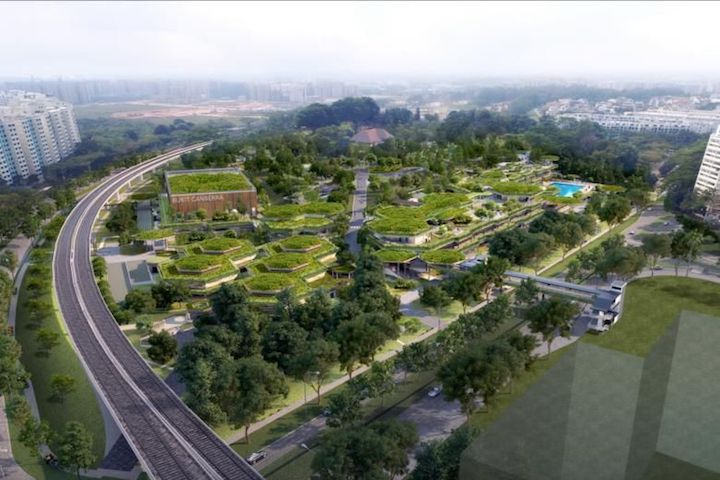 Combining sports facilities with nature is something our government hasn't done — until it unveiled its plans for a $1.5 billion sports and community hub in Canberra in July 2018. Called Bukit Canberra, the hub will cover a massive area of about 20 football fields (12 hectares). Here's a rundown on what residents can enjoy at the hub when it progressively opens in 2020:
The largest ActiveSG gym in Singapore at 1,500 square metres
Public indoor and outdoor swimming pools
An indoor sports hall with 500 seats
Three kilometres of outdoor running trails — with varying levels of difficulty — set on natural terrain
A "food forest" and "fruit orchard", featuring edible crops such as the cocoa tree and roselle plant
A community garden
A hawker centre
A polyclinic
A senior care centre
A preserved historical building — Former Admiralty House — for educational purposes
It sounds as if residents in Canberra will be living in one big condo, with Bukit Canberra being the clubhouse!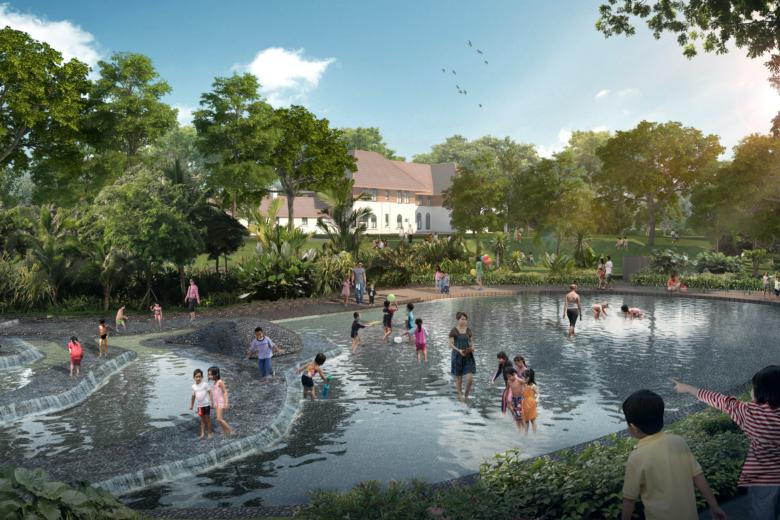 Sembawang Hot Springs Park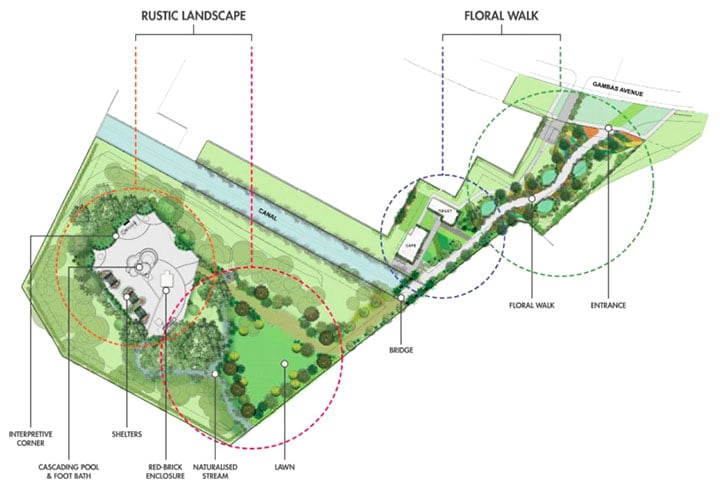 For hot spring and onsen lovers, the upcoming Sembawang Hot Springs Park is the closest Singaporeans can ever hope to get to a natural spa on this little red dot. The site of the hot spring is located just off the southwestern corner of Canberra, along Gambas Avenue.
For the longest time, the sleepy spot is patronised mostly by old folks who visit it for the odd soak, but that's set to change. From 3rd quarter of 2018 to the 3rd quarter of 2019, the Park will be closed for redevelopment by NParks. The redevelopment will see the park expand to one hectare (ten times its current size). And when it opens, visitors can expect new additions and features such as a cascading pool and foot bath, a café and a floral walk in a "kampung-like" setting.
For residents of Canberra, it'll be like having a natural spa in your backyard!
[Discover properties on sale at Canberra here.]
North-South Corridor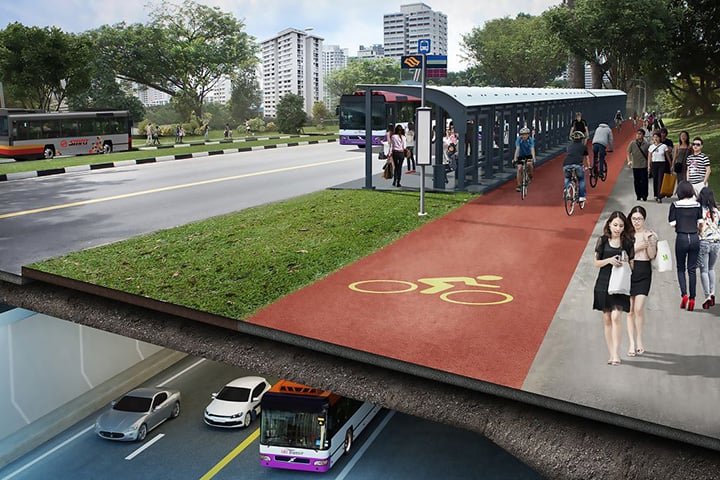 Motorists living in the North of Singapore have long had to rely the Central Expressway (CTE) to get to the city. Unfortunately, the CTE is getting increasingly congested as the North develops over time.
Thankfully, Canberra residents will get another expressway option to the CBD by 2026. The North-South Corridor (NSC), as this 21.5km route is called, will run both underground and above ground from Woodlands. Express bus services will also likely run along the route on dedicated bus lanes, while Singapore's first-ever cycling trunk route will also be established along the NSC, giving residents multiple seamless transport options towards downtown. It's likely that Canberra residents won't even see the need to drive!
Canberra Plaza
While it might pale in comparison to the gigantic Northpoint City in Yishun, Canberra residents will have their very own shopping mall in 2019. When it's up and running, residents of Canberra can satisfy all their daily needs at the three-storey Canberra Plaza, which will also boast communal facilities such as an "estuary-themed" event plaza and a water playground for kids.
That said, residents who want more variety and entertainment can always pop over to Yishun. This mature, already bustling HDB town has plenty to offer in the way of amenities. Besides Northpoint City, currently the largest shopping mall in Northern Singapore, there's amenities such as GV Yishun cinema, Khoo Teck Puat Hospital, Chong Pang Market and Food Centre, as well as Orchid Country Club.
What do all these developments mean for property value in Canberra?
We tried to discern whether property value in Canberra had experienced an uplift over time by comparing average psf prices of 99-year leasehold condos within Canberra against neighbouring Yishun and out-of-central districts* of Singapore. To make our comparison accurate and representative, we limited the condos to those with a TOP year of 2012 or later (the year when Canberra Residences was launched).
*Districts 17-19, 22-28
According to the chart, we can deduce two key observations about Canberra:
Canberra's average psf price movements have been largely in sync with out-of-central districts in Singapore in the time period of comparison
Yishun held a 9.16% price premium over Canberra in 2012, now wiped out as Canberra overtook Yishun in terms of average psf price in the first half of 2018
While we can't tell the future from this chart (especially given the new cooling measures), it shows that property buyers are definitely factoring in Canberra as a location to consider. And when it comes down to Canberra to Yishun, the less developed town is the one that has seen a bigger upside.
Condos in Canberra
Upcoming:
Completed:
[Browse properties on sale at Canberra here.]
Should I live in Canberra?
We see Canberra as a dark horse of sorts. It's not a popular neighbourhood as of right now, but the upcoming developments in the area offer plenty of promise for homebuyers. If you want to live somewhere that's isn't overcrowded and won't break the bank, it's worth giving properties here some serious thought. One thing's for sure: you'll have lots to look forward to!
Is Canberra a town to watch? Voice your thoughts in the comments section or on our Facebook community page.
If you found this article helpful, 99.co recommends Where to live in Singapore if you want to cycle to work and This Sengkang BTO project made more profit than The Pinnacle @ Duxton
Looking for a property? Find the home of your dreams on Singapore's largest property portal 99.co!