Even to the casual property observer, it's clear that condos in Singapore are shrinking in terms of floor area per unit. But appears that Singaporeans are learning how to make do with less real estate. Be it for long-term stay or renting, these tiny condos in Singapore are proof that even shoebox apartments — under 50 square metres (538 square feet) — can become wonderful places to live. To get there, a little inventiveness is needed in terms of space planning and design, but the end result can be stunning. (Besides 1-bedroom apartments, we've also included 2-bedroom units in our list that'll suit compact families!)
Condo #1: Cambio Suites
Location: District 19
Nearest MRT Station: Serangoon
Number of units: 54
Completed: 2017
Tenure: Freehold
The unit: A 506 square feet (sq ft) 2-bedroom condo unit, listed at $940,000 ($1,858 psf)
The challenge: Making a 508 sq ft apartment liveable is no easy feat, especially when the balcony takes up almost a fifth of the space! Here's the outcome: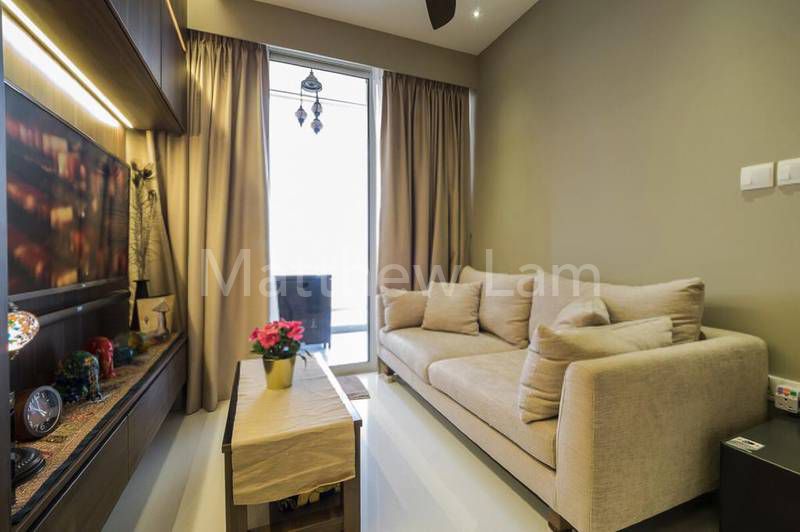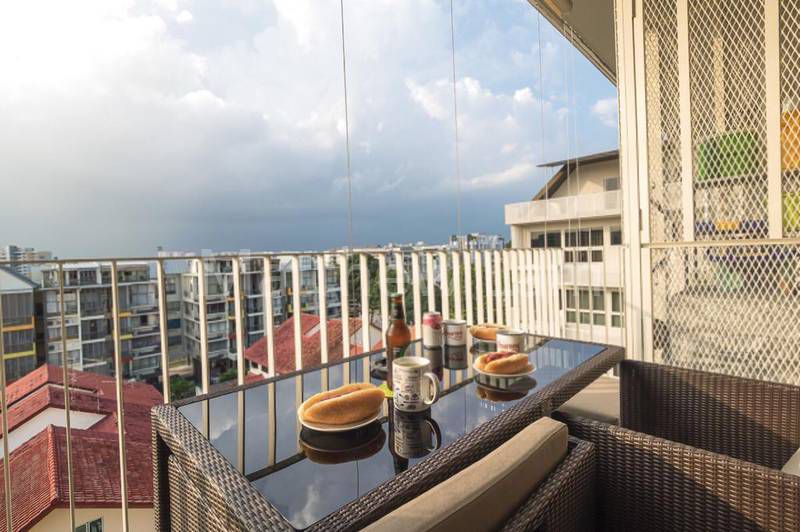 What we've learnt: When it comes to small apartments, ignoring the furniture placement on the floor plan is often the way to go. Here, the owner was able to carve out two dining areas while making the living room a full-sized one. The high bench in the kitchen is great for quick bites, whereas the outdoor balcony dining area is picture-perfect for leisurely meals.
For most tiny two-bedroom units like this one, the bathroom is shared, and developers might put the bomb shelter in the master bedroom to double up as a "walk-in wardrobe".
Condo #2: Airstream
Location: District 12
Nearest MRT Station: Potong Pasir/Boon Keng
Number of units: 70
Completed: 2013
Tenure: Freehold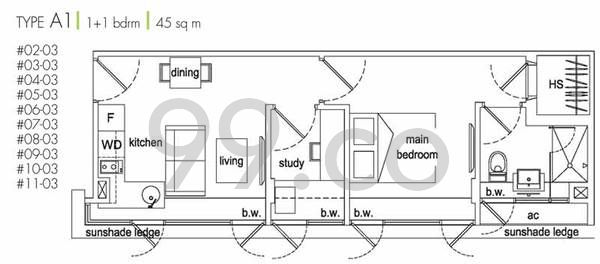 The unit: A 484 sq ft 1-bedroom + study condo unit, listed at $740,000 ($1,529 psf)
The challenge: A rectangular layout makes space planning more difficult. Again, developers aren't the best at putting furniture in the floor plan, with the sofa and dining table separating the already small living space rather than opening it up. Here's how this unit actually looks like: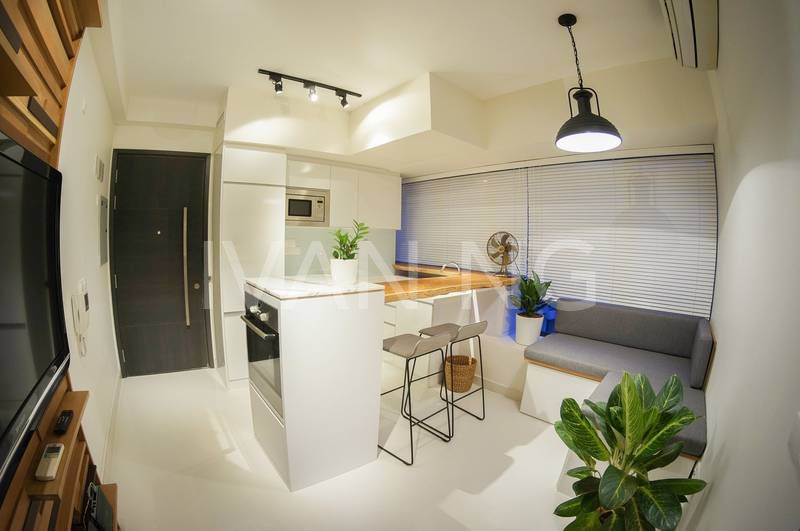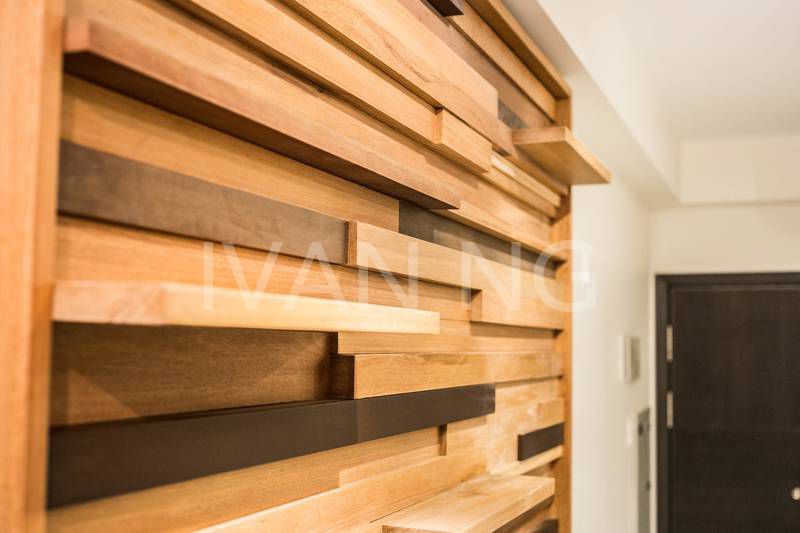 What we've learnt: Instead of a sofa, having banquette-style seating in the living room can be a space-saver without sacrificing comfort (with the addition of a few cushions). The owner was also able to find space for a built-in oven. In the bedroom, the queen bed appears to have found its optimal orientation. Whoever buys this unit can look forward to waking up to a city view every morning, while getting plenty of storage space.
Condo #3: Primedge
Location: District 14
Nearest MRT Station: Dakota
Number of units: 36
Completed: 2017
Tenure: Freehold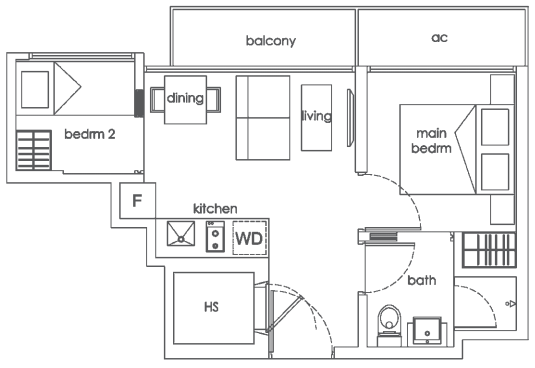 The unit: A 430 sq ft 2-bedroom condo unit, listed at $735,000 ($1,709 psf)
The challenge: Shepherding two-bedrooms into a 430 square feet space, the unit nonetheless includes a balcony, and a bomb shelter that doesn't double up as a walk-in closet. We estimate the liveable space to be just over 300 square feet. How can a family of three fit in there?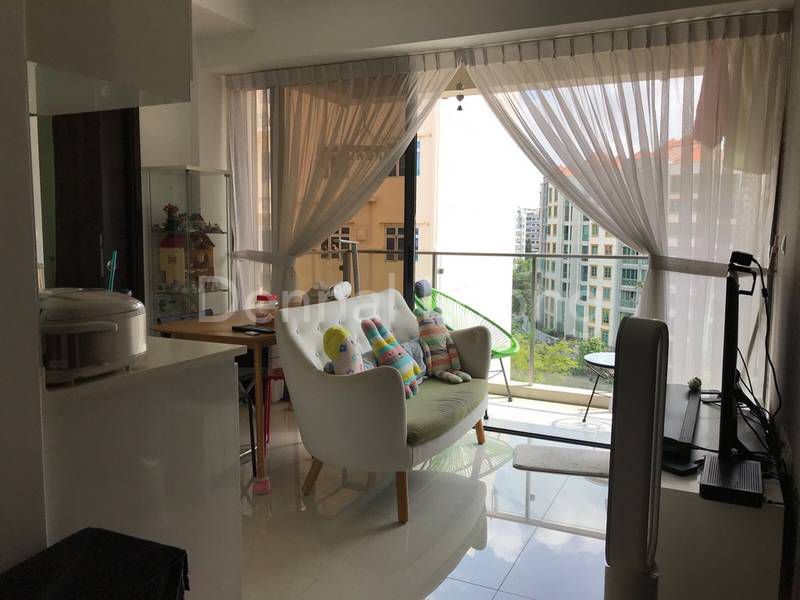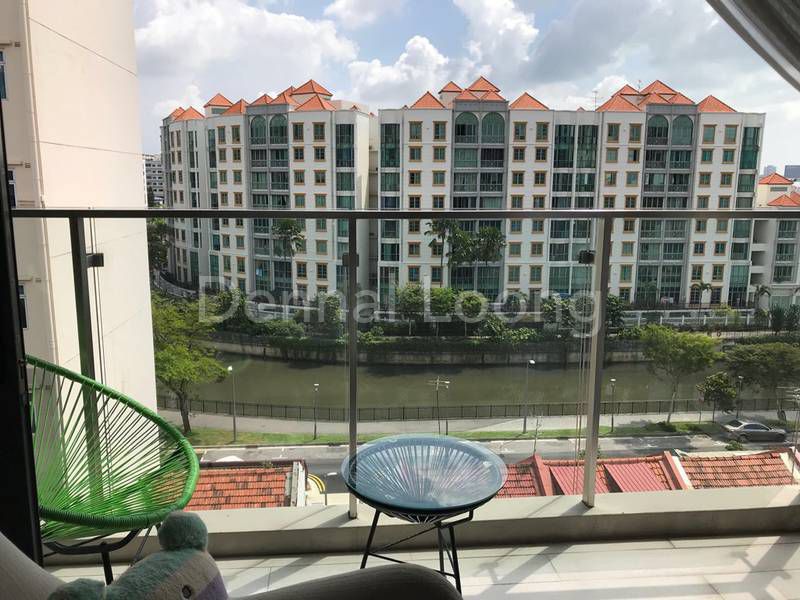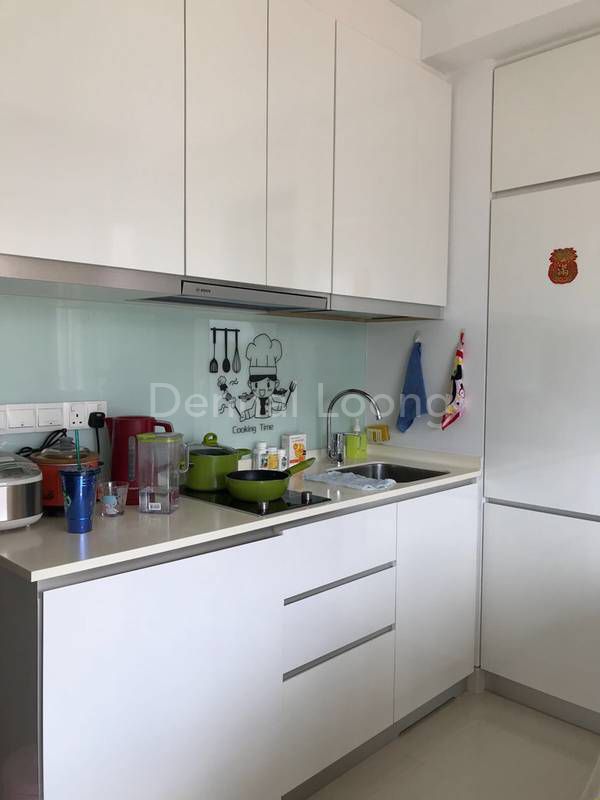 What we've learnt: Natural light can make or break a shoebox-sized condo unit. Here, the long side of this home has windows running almost the entire length, which works together with the higher-than-usual ceiling to open up the space. From what we've seen in the first two condo units, there's definitely an opportunity to further optimise the use and design of space in this river-facing unit. Will anyone accept the challenge?
Condo #4: Vida
Location: District 9
Nearest MRT Station: Newton
Number of units: 137
Completed: 2009
Tenure: Freehold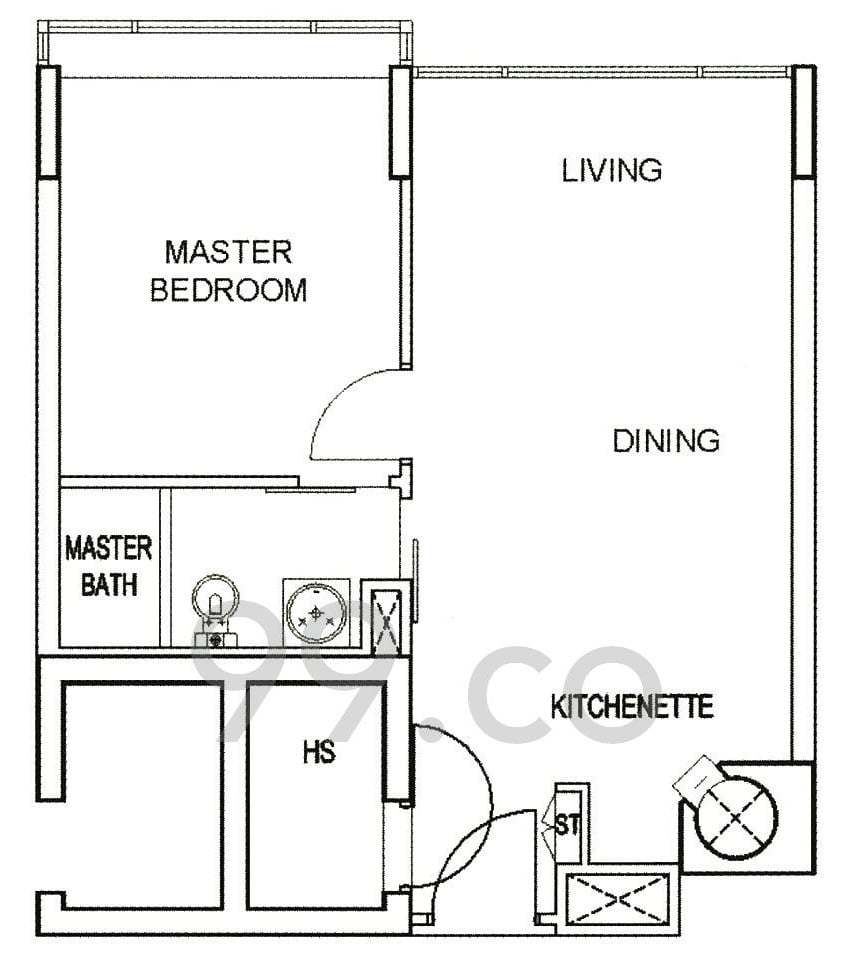 The unit: A 527 sq ft 1-bedroom condo unit, listed at $1,260,000 ($2,391 psf)
The challenge: Ok, so this isn't the smallest unit, and squarish layouts like this are actually ideal for tiny apartments because there's less dead space. But there's still plenty of work to be done in configuring the living, dining and kitchenette areas. Here's the perfect example: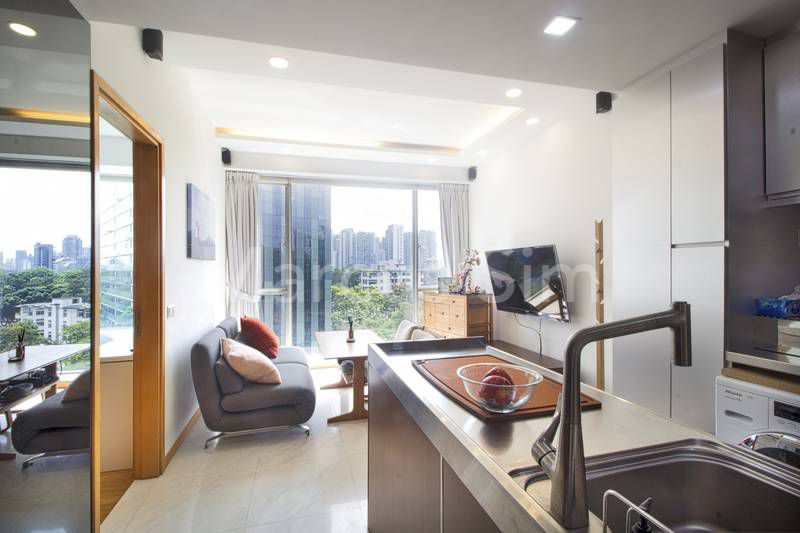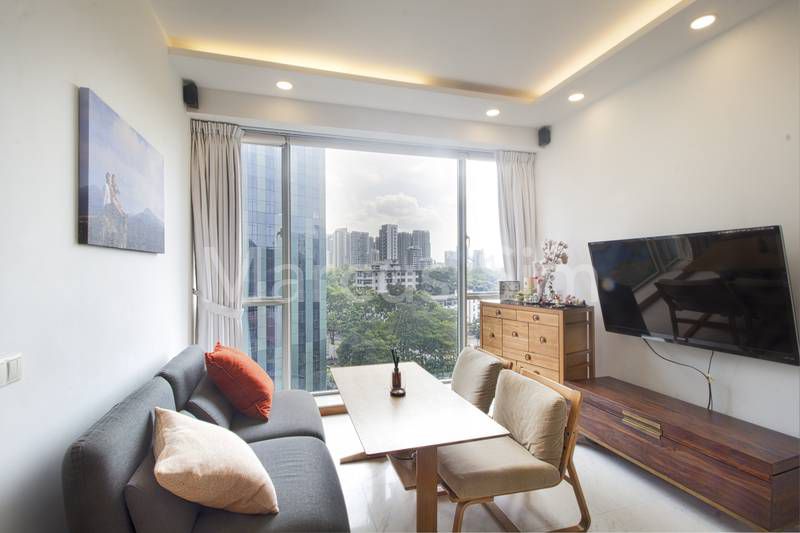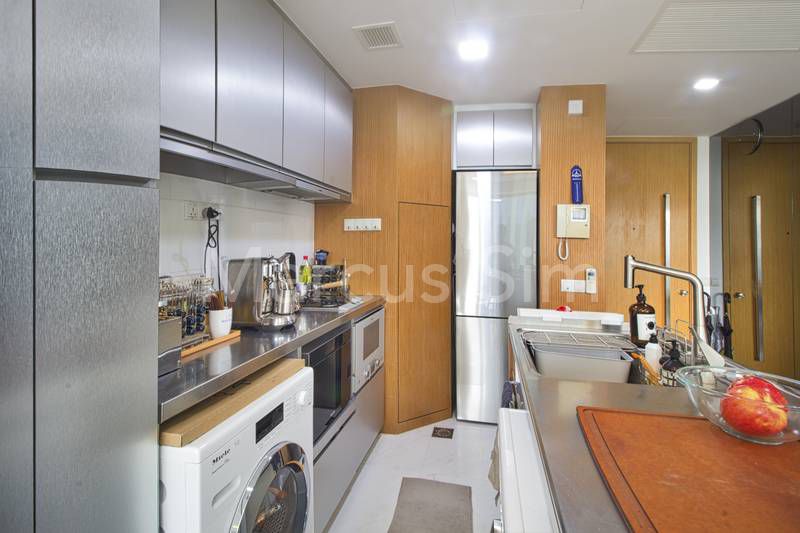 What we've learnt: By combining the living room and the dining room, the owner of this unit was able to afford himself a gorgeous full-sized, fully-equipped kitchen, complete with an island counter and ample worktop space. Putting mirrors on certain walls and having and stainless steel kitchen finishes further "enlarge" the living spaces. The outcome is befitting of a prime district condo in Singapore.
Which unit or project do you fancy the most? Voice your thoughts in the comments section or on our Facebook community page.
If you found this article helpful, 99.co recommends 4 things to consider before buying a shoebox unit for your own stay and D10 and D11 Condos: Luxury and value next to Downtown Line stations
Looking for condos in Singapore? Find your dream home on Singapore's largest property portal 99.co!