One solution to expensive private housing is to live in Malaysia. This week, we spoke to some Singaporeans who've settled across the causeway, and their reasons for moving:
What prompted the move?
We last spoke to Derek (an alias) about his property in Iskandar; but today we're bugging him about what it's like to live across the causeway. While he's shy about revealing too much, Derek does explain that he runs a trading company (which has operations in Malaysia), considers himself a "serial entrepreneur", and has no concrete plans on when he'll move back home.
His initial reason for moving to Malaysia was after buying an investment property in Iskandar, which didn't pan out as hoped (see the linked article). Derek says: "After difficulty getting tenants, we realised we'd made a mistake. But it wasn't easy to sell, and since I do some business in Malaysia, my wife and I decided maybe we can salvage the situation. So we moved to Malaysia and rented out our place in Singapore."
While Derek's move wasn't planned, some other Singaporeans were more deliberate. Mr. Edwin Poh, a former hotel manager, moved to Johor in his mid 70's, a few years his wife passed away. He says he had intended to do so even as a younger man:
"I lived with my family in Penang for almost seven years when I was a boy," he says, "And then in my 20's I lived in Subang Jaya for about two years. I find that Malaysia, the people are friendlier, and the quality of life is better. In Singapore how long will $50 last you? In Malaysia I can live on $50 a week."
Edwin says he initially planned to move to Malaysia when he retired in his 60's, but got caught up with "various business". His wife's passing was the final catalyst, but by then he was well prepared for the move financially.
Another Singaporean, Aisyah (not her real name), moved to Johor with her husband and daughter in 2016. A former music teacher, she says the move was "planned a few years before", despite her never having been to Malaysia at the time.
"It seems strange because before I had never been to JB before, not even on holiday! I had never left Singapore except to go to Batam," Aisyah says, "So my husband was shocked when I suggested it. But I felt our house was too small, and we had our second daughter on the way. And I wanted a place with more breathing room."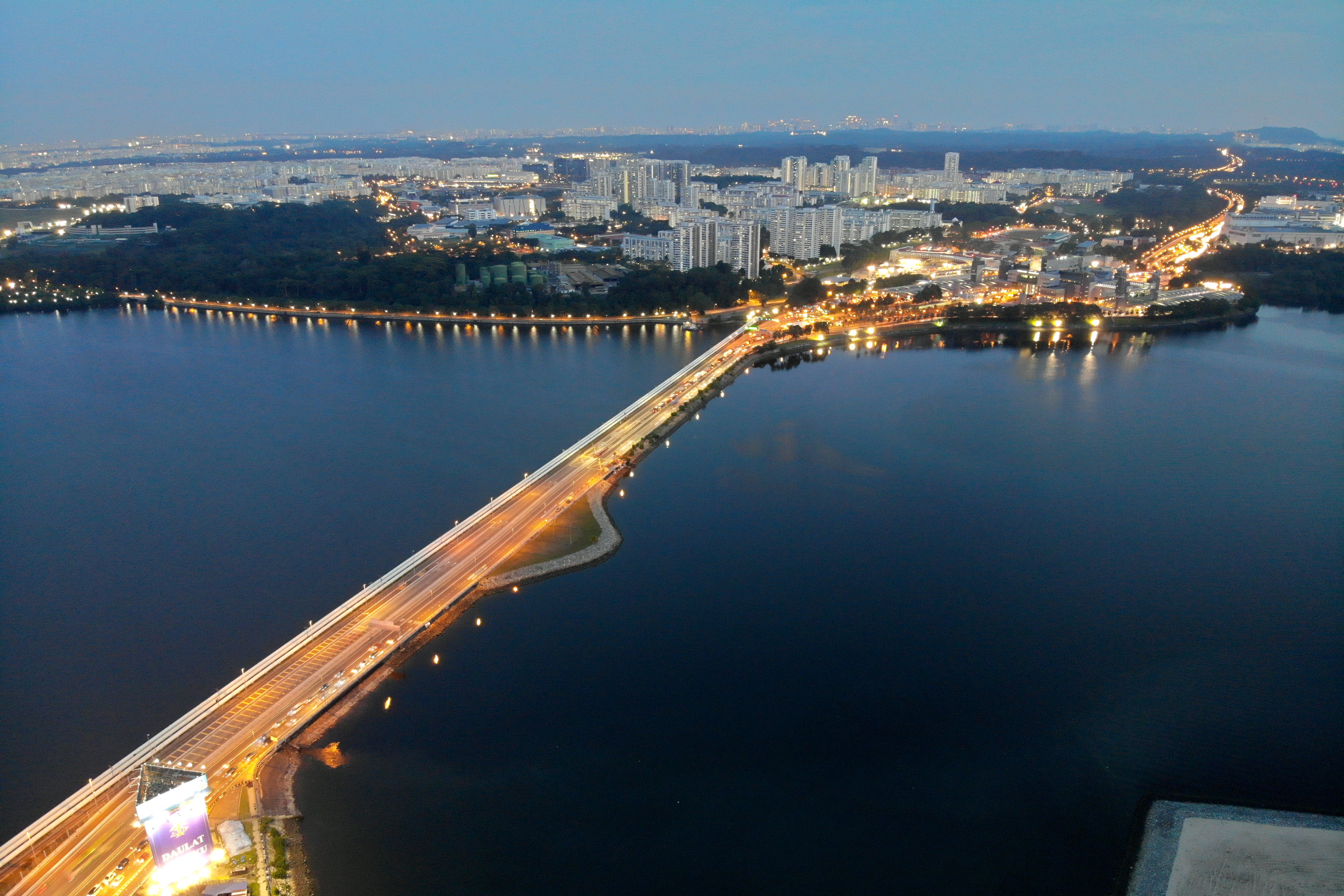 Why continue to stay there?
Among the people we spoke to, there were four common reasons. These were:
Amenities and ways of life that are vanishing from Singapore
Larger homes at lower costs
Slower pace of life
People are friendlier and more open
1. Amenities and ways of life that are vanishing from Singapore
Edwin feels that one eats better in Malaysia than in Singapore: "In terms of (food) quality maybe JB is not there with Penang or KL", he says, "It is comparable to Singapore. But when you look at the price – for $12 here, you can feed four people if you know where to go. You can eat well for very cheap here.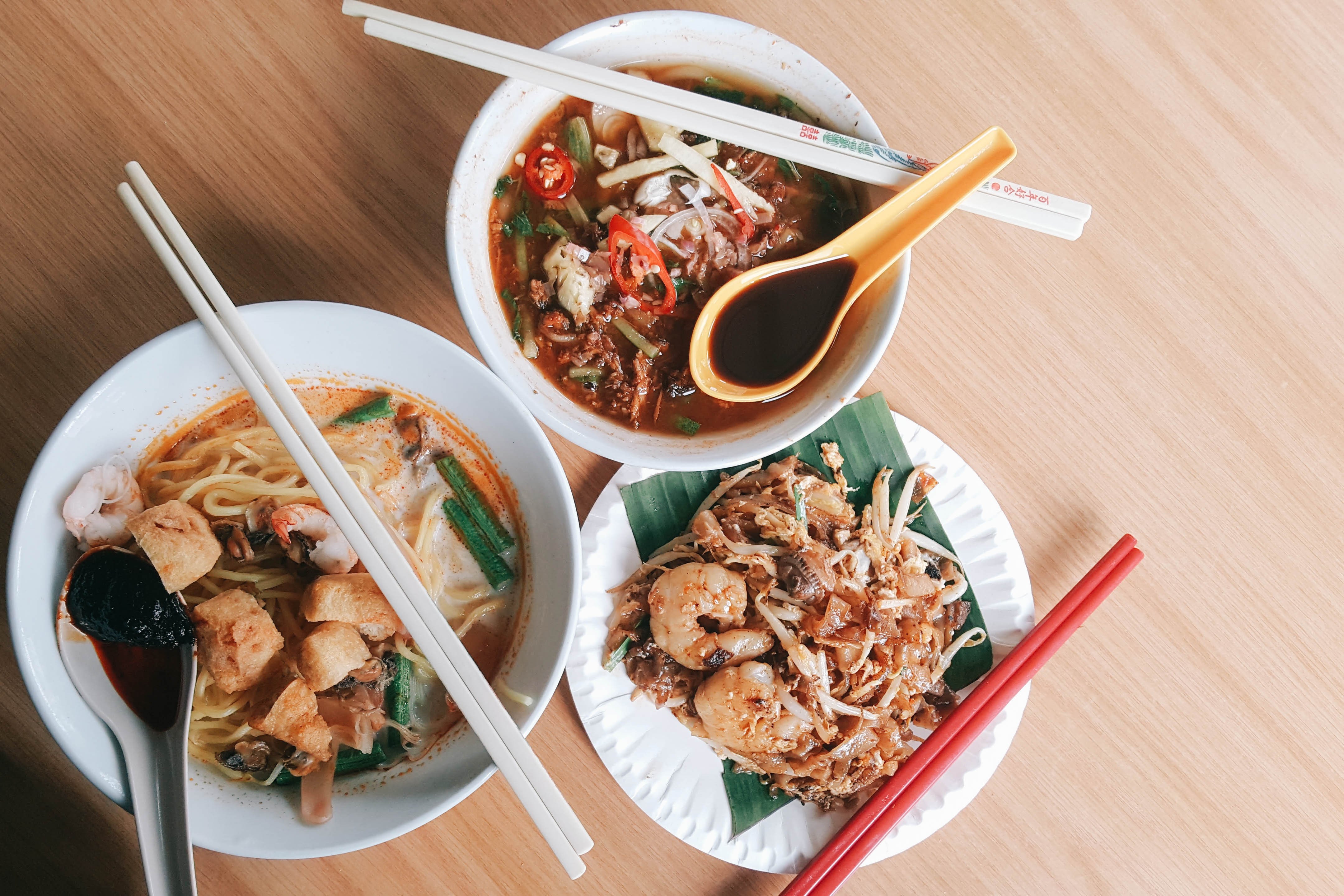 In Singapore, it is all the air-con food courts and restaurants nowadays – the price is getting higher and higher. On one weekend in Singapore, if I eat there like I eat here, I can spend over $40 on food."
Aisyah says there is more of an outdoor vibe to living in JB, one that she no longer finds on Singapore streets:" In Singapore, you never see children playing on the pavement, running around. It's too dangerous I  guess; the pavements are narrow, there are roads everywhere. And the playgrounds are so small.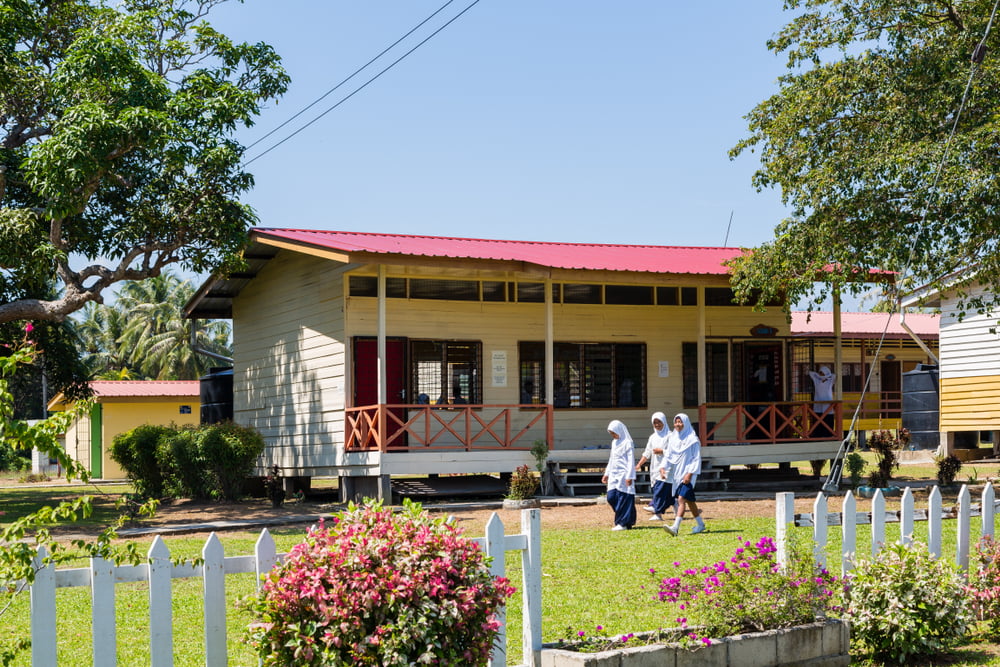 Here you still see children on the pavement, they run around and play catching. I think in Singapore they will get told off for being a nuisance. Nowadays they play in the void deck also they can get scolded right?"
Interestingly, theme parks like Legoland were handwaved by the people we spoke to. "We went to all these when we first came," Aisyah says, "But once was enough."
2. Larger homes at lower costs
Derek points out that most Singaporeans can never dream of affording a landed property back home. "At five million minimum*, I think most Singaporeans cannot dream of even a small landed property," Derek says, "But in Johor, you can get decent landed property for $800,000 to just over $ 1 million."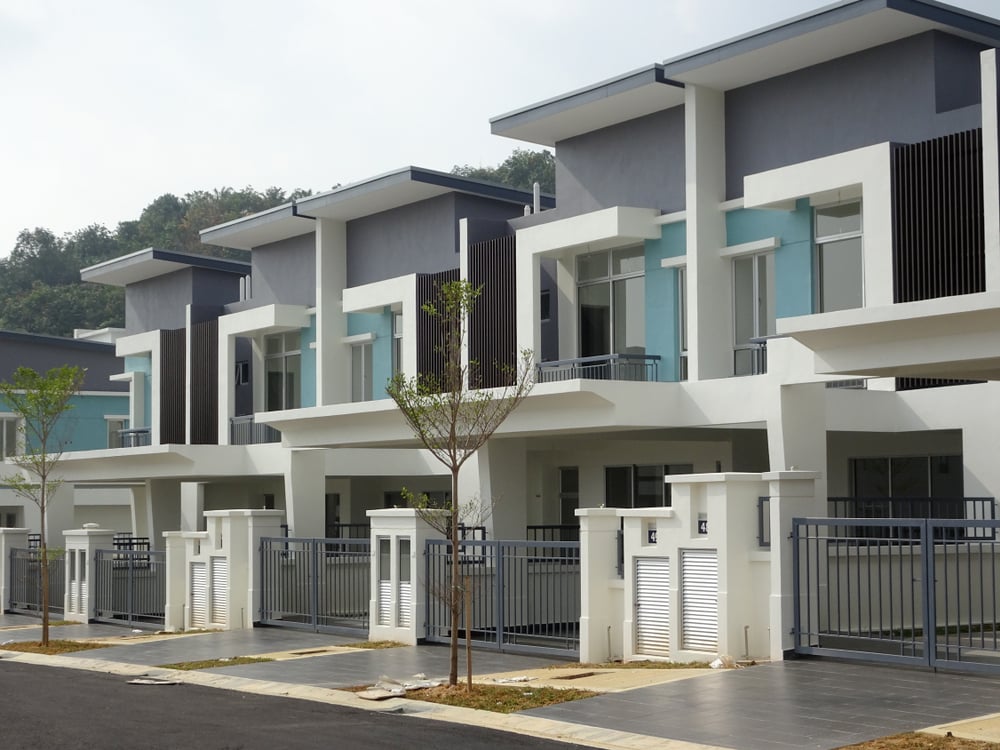 Aisyah says "After staying here, I can't imagine going back to an HDB flat. I want to stay here as long as possible, or at least until my children marry and move out. When I think of those narrow HDB corridors I feel sad."
*Actually, landed properties for $3 million or under do appear on 99.co
3. Slower pace of life
Aisyah's husband, who asked not to be named, said: "At first I thought the change of pace was because I changed my job; I used to work in operations, now I am in logistics, so I thought my job was less intense. But after a while I realised it's not my job change – the pace of life is really more relaxed here.

I think it's because there is less population density, fewer crowds… so things move slower. No one is kiasu and fighting to buy things in a long queue; people stop and talk to each other when we meet. In Singapore it feels more rushed, like we always hurry past one another."
Edwin, however, disagrees. He says that "JB is just as bustling as Singapore. It's your perspective. Your pace of life is determined by you, not by where you stay."
4. People are friendlier and more open
Derek finds that both socialising, and doing business, are easier across the causeway. "In Singapore, we have this thing, we expect someone else to introduce us first," he says, "If you just say hi to someone out of the blue, they think you're siao. You try to talk to strangers on the MRT, I think they will call the police.
Over here it's more acceptable to strike up a conversation on the street, in a shop, wherever."
Edwin says that the neighbours are warmer, and he feels Malaysians in general are better hosts. "I never see a black face when I walk into a shop," Edwin says, "I see that a lot in Singapore. Down here the customer is a guest, in Singapore the customer is a nuisance.
Wherever you go here, people are more gracious. It's part of the culture. My first week here, every neighbour already knew my name; already invited me into their house. In Singapore, I lived next to my neighbour for two years before he even said hello."
Is it all rainbows and butterflies in Malaysia?
The two main problems pointed out were the transport infrastructure, and fear of political upheaval.
Derek's investment in his Iskandar property, for example, didn't pan out because of current Malaysian Prime Minister Mahatir Mohamad's shock election victory; this panned previous plans for the Singapore – Malaysia High Speed Rail (HSR). Derek says that:
"I feel the current Malaysian leadership is very protectionist, very suspicious of foreign companies – Asia's counterpart to Donald Trump, to Brexit. This will slow the arrival of new business into regions like Iskandar. I no longer believe we'll see the level of development that was the original plan.

But that's how it is. In Malaysia, the political wind changes like the actual wind. Whatever direction it's blowing now, it can change in a few minutes."
Edwin also adds that "Among the older generation of Malaysians, there may be resentment toward the Chinese – because they feel jobs and businesses have been overtaken by them. I don't think there will be riots or whatever. But the government favours locals over foreigners, and that can make it scary for those who want to do business here.
To live here like me, it's just some slight friction you got to put up with. But if you work or do business here, you must be prepared for changes that…let's say they may not be to your advantage."

Aisyah's main complaint, however, is the transport infrastructure:
"We're quite spoiled in Singapore. There is an MRT station everywhere, and the buses are more frequent and regular. In JB, you are more likely to need a car. And if you have children, you'll probably want to pick them up from school – there's probably no easy way for them to get back by public transport, unless you want them to use the school bus."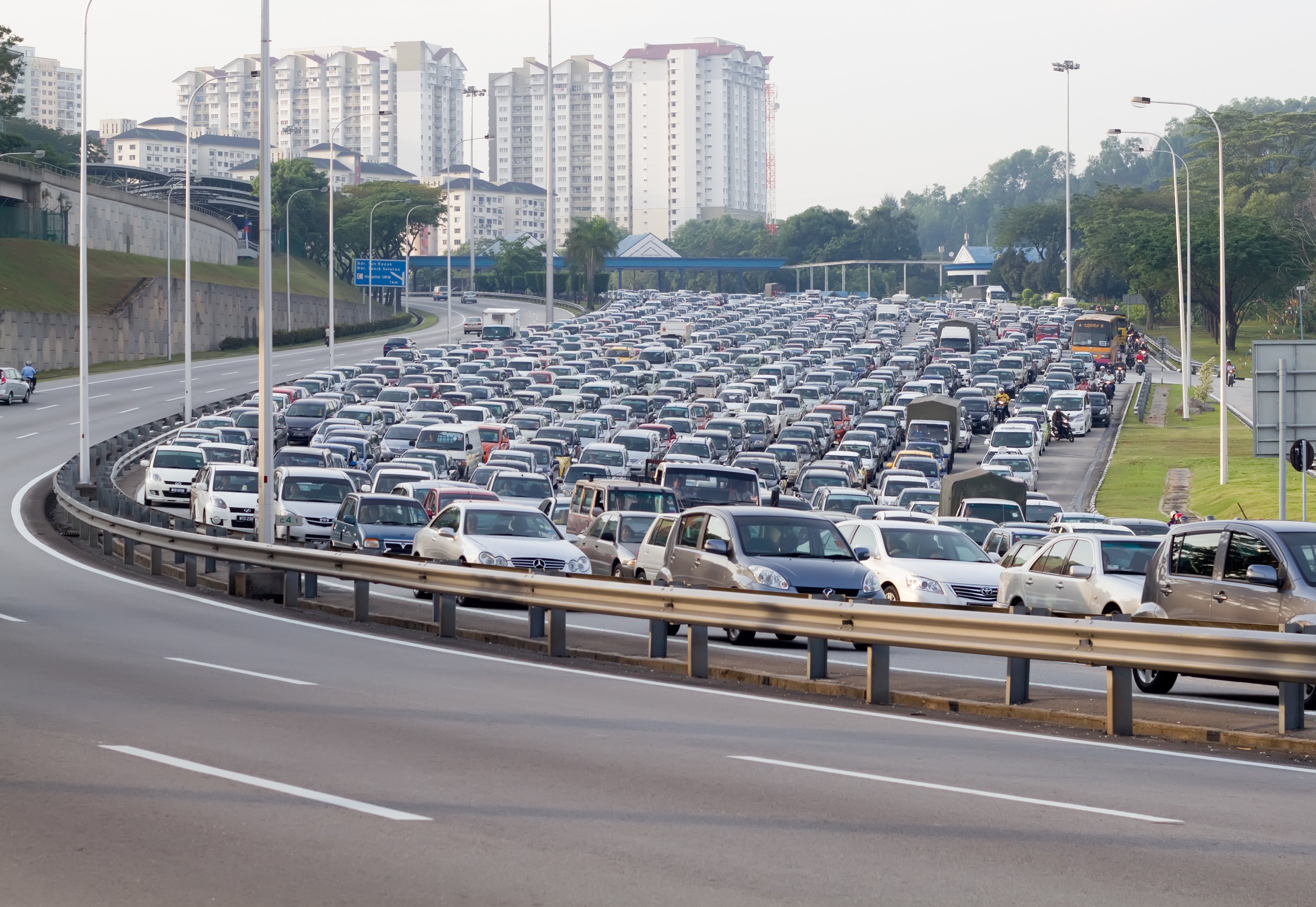 Aisyah also highlights safety as a concern: "This is a bigger place, so of course it's harder to police. Most of the crimes are just petty theft, but I am less willing to walk on the street or to use public transport at night. I tell my daughters not to as well. So I guess, it's another reason you want a car."
Would you consider living in JB? Voice your thoughts in our comments section or on our Facebook community page.
Looking for a property? Find the home of your dreams today on Singapore's largest property portal 99.co! You can also access a wide range of tools to calculate your down payments and loan repayments, to make an informed purchase.