A Straits Times report in 2017 revealed that Singapore's home buyers pay an estimated $780 million for air-con ledges every year. That's enough money to trade these void spaces for three F-16 fighter jets!
The latest angry buyers are 200 residents in La Fiesta condominium in Sengkang, who have been charged for air-con ledges that are up to five meters long, and take up around nine square meters. That's the size of a common bedroom in condos nowadays, and buyers are essentially paying for an oversized resting spot for pigeons.
However, it's not the first time disputes about similar "useless spaces" have occured. Besides air-con ledges, developers have another trick up their sleeve: Private Enclosed Spaces (PES). Here's what condo buyers need to know about it before they decide to buy a condo unit.
Private Enclosed Spaces (PES) and the Gross Floor Area (GFA) rule: Where is the loophole
The GFA denotes the maximum amount of liveable space a developer can build on a given plot of land.
The Urban Redevelopment Authority (URA) determines what counts as GFA, and what doesn't. For example, the following Private Enclosed Spaces (PES) do not count as part of the GFA, and hence developers don't have to worry about them taking up strata space (i.e. space that buyers actually pay for in a condo).
Covered link-ways, pavilions, and sheds

, such as the gazebo in the communal garden

Basement diaphragm walls

, which are only important if you don't want the house to collapse

Cladding or curtain walls

, a superficial layer that conceals the front of the real thing. Like a fake brick cladding, or Donald Trump's charity organisation

Any leftover space in the carpark, although storage, loading platforms, and lifts still count as part of the GFA.
Covered public walkways
Covered public concourse
Fake roof to conceal unsightly rooftop equipment
Utility rooms

, such as pump rooms for swimming pools, or chambers for power cables

Roof-top or other uncovered landscape gardens, tennis courts, swimming pools
Ledges for air conditioners and planters.

This is where the above-mentioned problem lies

Space for equipment that has to be mounted or permanently put in place

, such as a water tower
So air-conditioner ledges are not part of the GFA, which means developers can build them the size of a football field if they want. It still doesn't take up the spatial limit they have to build more units.
However, as mentioned, developers can charge buyers for the space of the ledge. The reason: air-con ledges solely serve individual units, they are considered part of the strata area, and are therefore chargeable to the buyer. At a price of $900 per square foot, for example, a nine square meter ledge (approx. 97 square feet) will set you back $87,300. That's pricey for something that holds two air-con compressors and bird poop.
This isn't the first time we've seen this kind of shenanigans though
Back in 2013, the URA had to revise rules regarding Private Enclosed Spaces and private Roof Terraces (RTs). Before that, PES and RTs were not counted as part of the GFA as well.
The result, as you can see in the linked document, was some developers losing their minds and creating giant PESes and RTs. It was good money, because it's cheaper to build this kind of space than indoor space (just make the top of the unit flat, or throw in a balcony with giant planter boxes, and suddenly the developer makes $150,000 more per sale).
So the URA clamped down on the exploitation of these spaces for profit (with the exception of shared, or communal RTs, which are still not part of the GFA).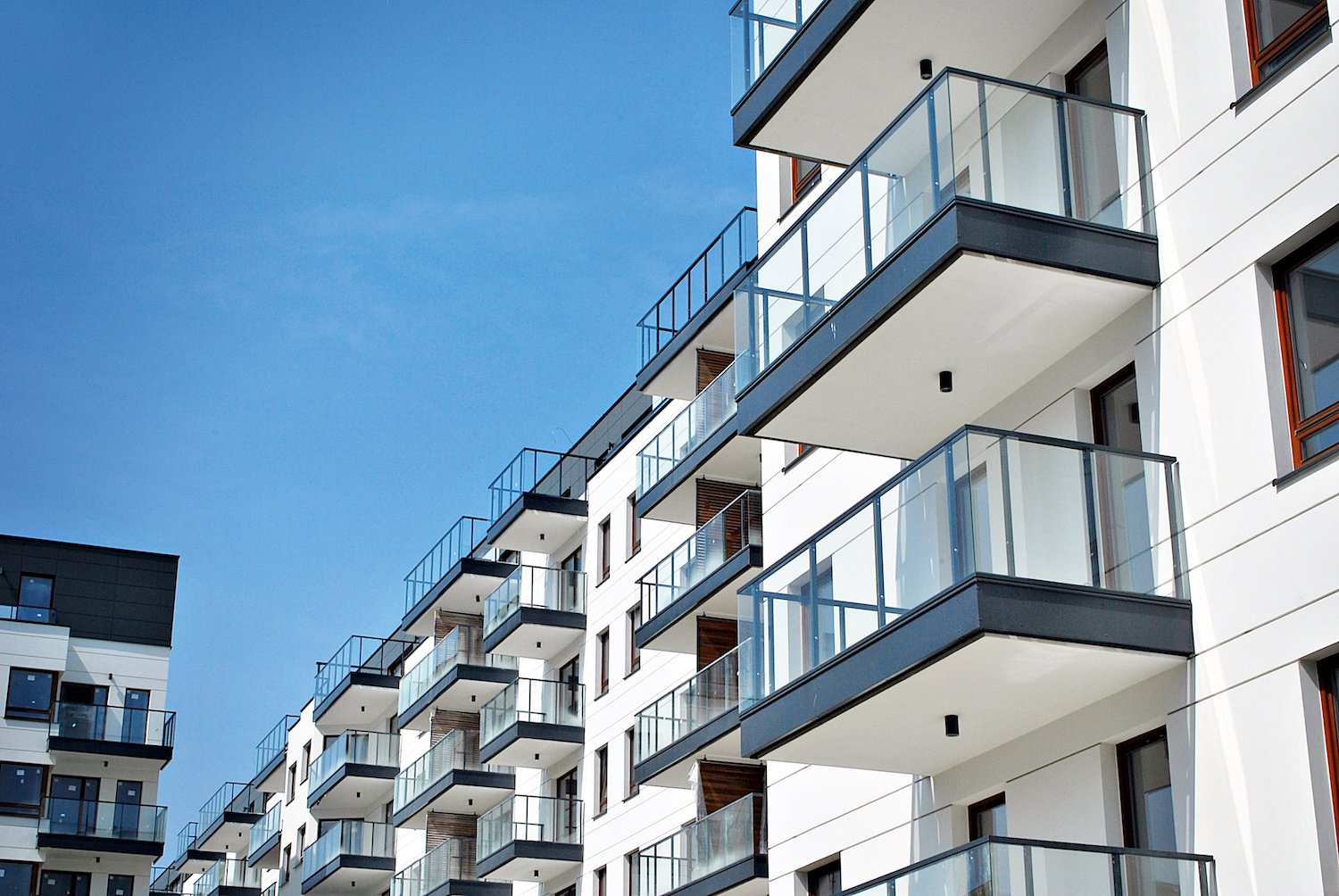 What about balconies, which counts as GFA?
If you wonder why so many condos have disproportionately oversized balconies when the dining room can barely fit two people and their toy poodle, it's because URA states that GFA of the balconies "is allowed to be computed over and above the Master Plan control, subject to a cap of 10%." In layman terms, developers have bonus GFA just for balconies, so they happily build them as part of their units because one, it's the cheapest part of an apartment block to build and, two, they get to charge you for it.
The truth is, while many buyers love balconies, they half-wish they can switch it to a bigger indoor living area. So to make the best decision when buying a new launch condo, ask yourself whether the balcony is actually laid out in a functional shape and configuration, or if it suits your plans (e.g. the balcony as just a lounge area vs. an entire dining area).
Will we see air-con ledges become part of the GFA?
This may not be as common sense an issue as it seems. You see, including the air-con ledges in the GFA means some* developers might be incentivised to build them as narrow as possible. That's going to be problematic five to 10 years down the road, when your air-con does break down and you need to find a technician who also doubles as a parkour expert.
What's probable is that air-con ledges won't count as part of the GFA, but will remain subject to regulations. For example, URA prescribes that air-con ledges be no wider than a metre, and might in future issue some guidelines on the right size (or range of sizes) for air-con ledges.
(*Not all. High-end developers don't bother with GFA tricks too often, for the same reason Mercedes won't use a cheaper car radio to con you out of $50. They'll tell you that it's beneath their architects.)
But I don't want to pay for air-con ledges!
You can't get out of paying air-con ledges, but you can tell when you're paying too much. At the condo's sales office, the developer is required to answer all your questions about which PES or ledge is used for what. While viewing the showflat, also peer out of the windows and yard to see if the air-con ledge, for instance, is clearly represented as per the floor plan.
For the sake of reference, most air-con ledges should be about three to five square meters (approx. 32 to 54 square feet), and will take up to 3% of the total floor space of your unit, no matter its size.
Voice your thoughts in the comments section or on our Facebook community page.
If you found this article helpful, 99.co recommends 9 must-ask questions at a new condo launch in Singapore and Guide to buying a new launch condo in Singapore
Looking for a property? Find your dream home on Singapore's largest property portal 99.co!