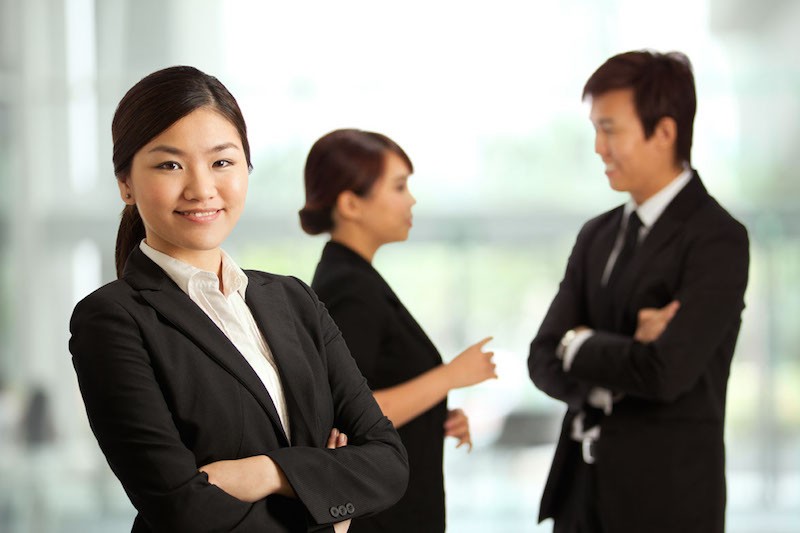 (Credits)
With the property industry facing more and more disruption, how's a humble property agent to survive? We all know the routine answer: upskill yourself to remain relevant, offer value added services, blah, blah, blah. That's all easier said than done. If you really want to adapt to the coming changes though, here are the practical things you can focus on:
You really need to learn content (digital) marketing. There isn't a way around this.
The property agents who can survive the digital era have one thing in common: they think like media companies.
These are the agents who are constantly blogging about what crazy thing Singaporeans are doing, posting rants about funny shaped pools (developers, please, sometimes a simple rectangle will do, okay?), or even going on Instagram (can you guys believe this condo's rock climbing wall?!)
Here's something for you to think about:
Let's say that, among all the followers you get from your blog, social media, YouTube channel, etc., only 0.5 per cent become buyers.
Someone's who's popular online can – and does – rack up a few million flowers; but you don't even need to be that good. Let's say you manage to get just 3,000 followers, which is a piddle in the ocean.
0.5 per cent of 3,000 followers is 15 buyers. You're an agent – go work out how much you can make with 15 buyers. Now, consider that some of the top property bloggers can pull 100,000+ views the space of a month.
Are you getting the picture yet? That's the shape of lead generation in the years to come. When someone Googles "average house price Tampines", you want the search results to list your post on it at the very top.
Also, it's free to sign up and post things on social media. Now it's not truly free, in that you need to spend time on it (work out the value of your hour). But learning to go online is almost always worth the investment of time.
You need to communicate well, even if face-to-face is no longer an option
In the coming decades, people will be looking up their property inquiries on the bus home from work, or on their tablet at Starbucks. And we must stress: very few of them will call you directly.
If you make a post about, say, how the Option to Buy works, and your post is three sentences ending with "call me to find out more", you may as well forget it. The reader is going to find someone who has written a comprehensive Wiki-How style answer, and they're going to buy it from that person.
Because that detailed explanation? It was a digital interaction. It built trust. Look at how fanatically some people follow their chosen bloggers, YouTube celebrities, or Instagram idols: those influencers could suggest Singaporean buy a spot in a longkang (Singlish for drain) for $500,000, and the loan application line would be five blocks long.
You need to convey the same level of trust and interactivity online, as you do in face-to-face selling. Stop cutting off your messages with "call me", because it seems hard and tiring to type all that stuff.
Write well, and consider your tone through channels like emails or guest posts. You already know how houses to sell face-to-face; selling houses through indirect channels is easier. Learn to do it.
On a practical note: if language skills stop you from doing this, take a quick course to polish up. You don't have to be William Shakespeare – just be good enough to write a catchy listing description on your 99.co listing, or to answer online enquiries well.
Specialise in helping certain demographics, not just property types
A conventional method is to specialise in property types, such as landed, condos, resale flats, etc. It's time to add a new dimension to that.
Property agents can also start specialising in a certain demographic. For example, you could focus Singapore's ageing population – there are old folks who aren't used to computer and the internet, and struggle to make online transactions; we don't care how many portals HDB sets up, we know they're going to need help.
Property agents could specialise in helping students find rental locations, or in helping expatriates (many of you may already be smart enough to do this). You could even tap into lifestyles or passions – for example, you could position yourself as the agent for people who love heritage and history, and factor that into your property recommendations.
Set aside some time each week, to test out new innovations
Some firms want to use drone photography, to help sell property. Is that a good idea, or a stupid, expensive gimmick? Some want to use virtual headsets, so you can view properties in 3D. Some innovations are not entirely tech-related, such as creating private insurance communities for home content insurance.
These kinds of innovations take place every day, and there's no way to tell what will take off. To keep on them, diversify. Dedicate a few hours a week to fiddling with new gadgets; heck, go buy a drone and try out the camera even.
When you dedicate some time to keeping ahead of the trends, you won't be blindsided – you'll see when something is about to take off, and you can on the side of the disruptor rather than the disrupted.
No matter how silly you think it is, make a sincere attempt to try it out. The most important saying in disruptive business models is that if it's stupid but it works, it's not stupid. Consider this a part of your work research.
Found the information in this article useful? Check out our articles on 4 common pitfalls for new property agents in Singapore and 5 easy hacks for property agents.