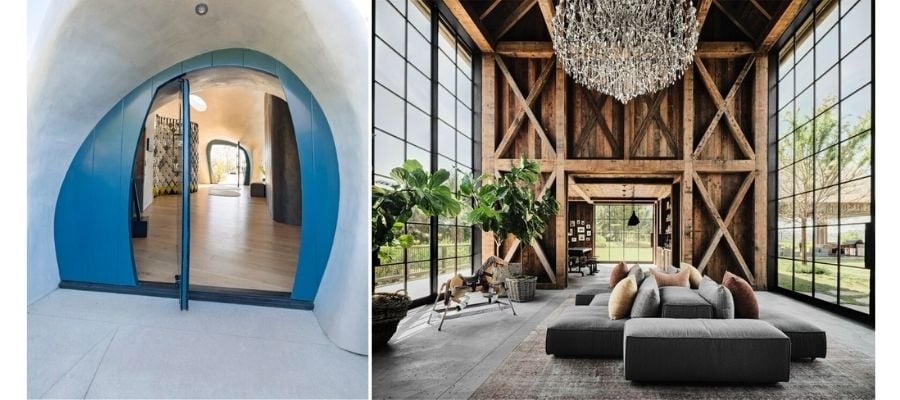 When we talk about celebrities, most of the time we gossip about their hits (and misses). We pay attention to what they wear, who they hang out with (and don't). Less often do we look at the property purchases they make and how they decorate their sanctuary.
So being a property portal, we scoured the internet for celebrity homes, and found a few that you might want to gossip about with your family and friends.
Ariana Grande
The first celebrity home on this article belongs to pop star Ariana Grande, who married real estate agent Dalton Gomez last month. After renting various houses in Los Angeles, it looks like she's got one less problem when she finally settled down with a 10,094 sq ft mansion with four bedrooms and seven bathrooms.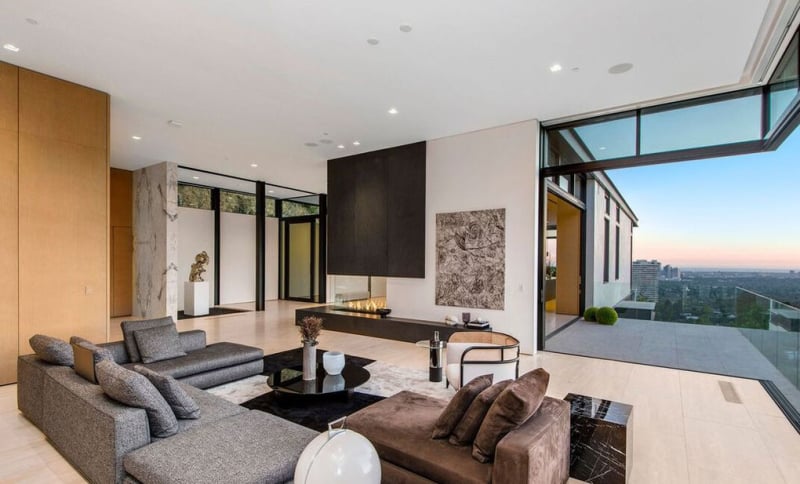 The US$13.7 million mansion bought last year is located in the exclusive Bird Streets neighbourhood in Hollywood Hills. It's also where celebrities like Leonardo DiCaprio and Keanu Reeves own a home.
The main features of the mansion include a private terrace, home theatre and a sauna. But what we like the most is the floor-to-ceiling glass walls and the infinity pool overlooking the hills.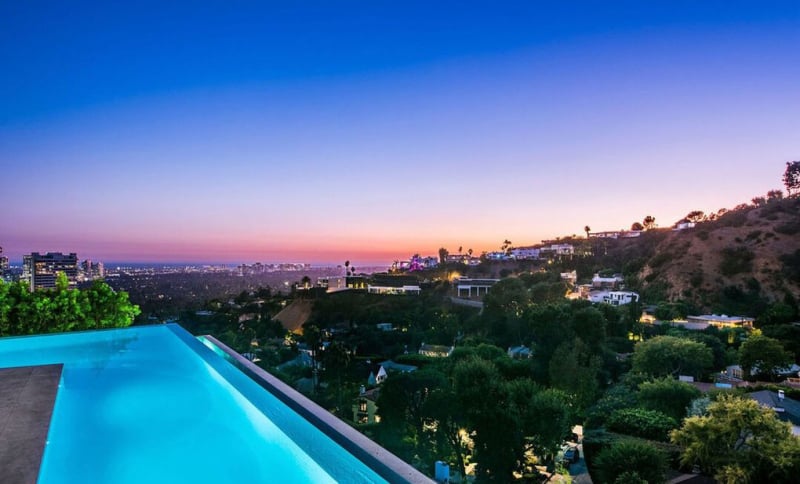 John Legend and Chrissy Teigen
Next on our list is the home of the internet's favourite couple. Just a month after putting their old house on the market, John and Chrissy bought this Beverly Hills mansion for US$17.5 million in September last year.
Spanning 10,700 sq ft, this mansion comes with six bedrooms and nine bathrooms. It's also equipped with amenities like an outdoor barbecue area, wine cellar and 100-foot saltwater infinity pool.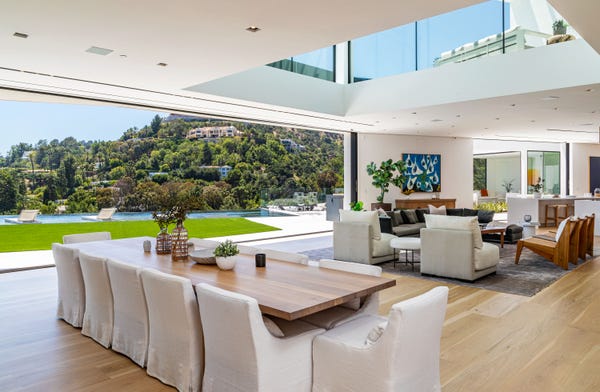 What stands out to us is the 24-foot high ceilings that allow natural light to brighten the house. Though we'd be lying if we say the two islands in the gourmet kitchen didn't make us feel a tad envious, we're sure Chrissy will make full use of it to experiment and come up with new recipes for her Cravings cookbook.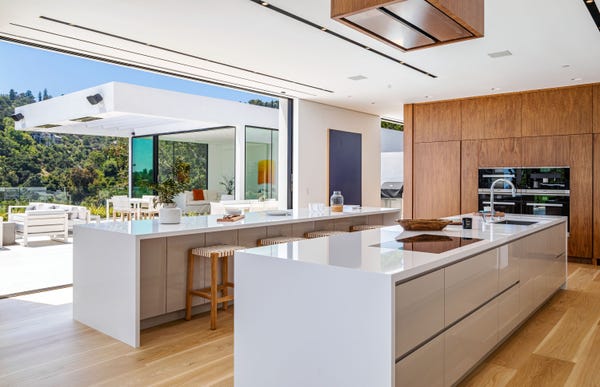 Jennifer Aniston
The Friends actress may have a few property purchases under her belt, but this Bel Air mansion is probably the most famous one. Bought in 2011 with her then-husband Justin Theroux, the house features decor from various eras.
There's a mix of hand-painted wallpaper and midcentury furniture, as well as antique Japanese screens and Abstract Expressionist paintings. The mixture sounds a little chaotic to us, but judging from the pictures, somehow we find that it gives off a homely feel.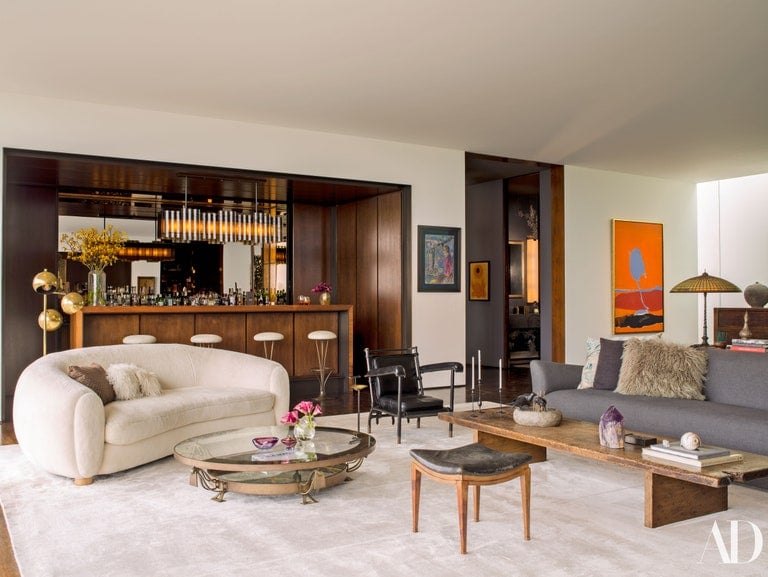 To create a warm and inviting atmosphere, Jennifer enlisted an interior designer that she'd worked with on her previous LA home. The result is a home that features finishings made of wood, bronze and stone. Her terrace, for instance, features chairs made of custom teak, leather and bronze.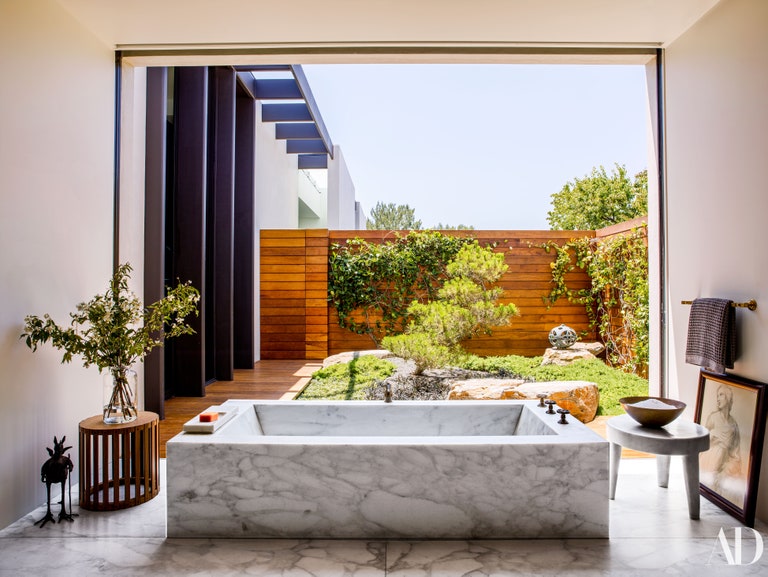 Robert Downey Jr 
Jumping on the bandwagon of sustainable living, Robert and his wife Susan recently revealed their guest house in Malibu, California. Called a Binishell, it's a whimsical guesthouse that doesn't have any straight lines. To us, it looks more like a Hobbit hut.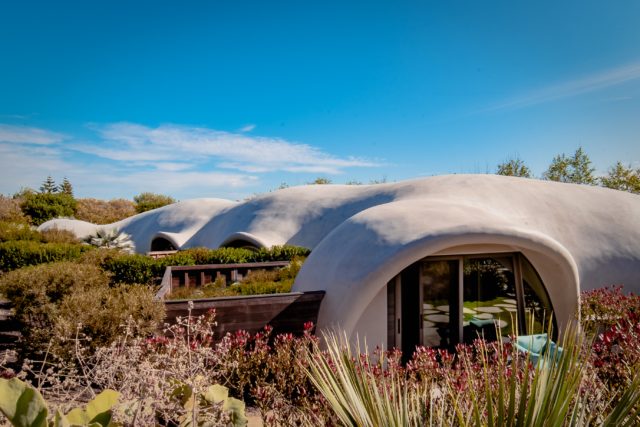 The structure of the Binishell was created using large inflatable bladders and covering them with concrete. Perhaps to make it more eco-friendly, it has egg-shaped glass panes on the walls and ceilings to allow natural light to illuminate the house.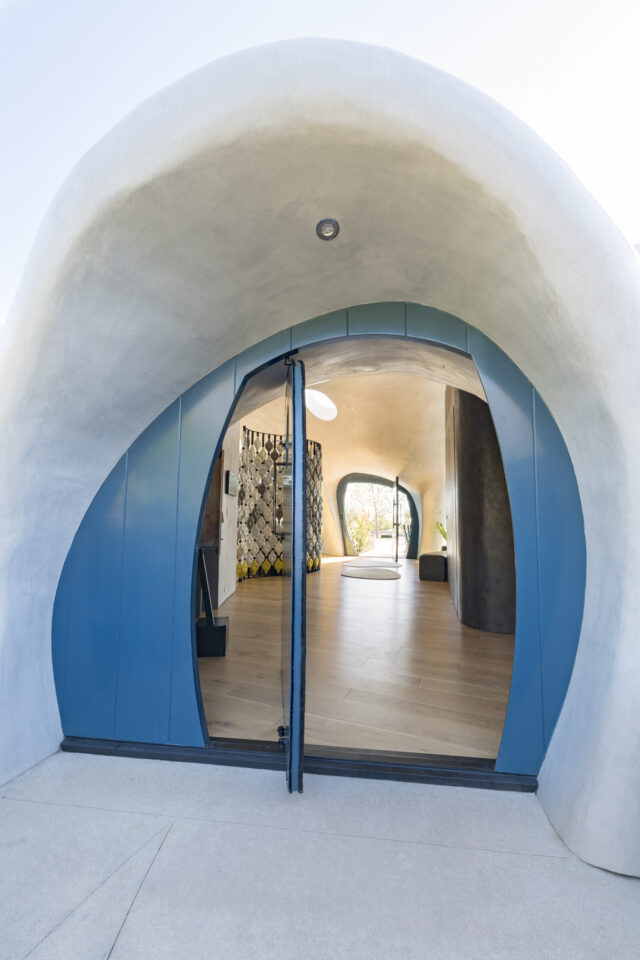 It's probably one of the most peculiar houses we've seen so far, but kudos to them for experimenting with sustainable home design with this house, which took seven years to complete. Another eco-friendly feature of it is that it's powered by wind turbines and solar-generated water systems to offset the energy consumption of the house.
Ashton Kutcher and Mila Kunis
Another couple with a sustainable house is Ashton Kutcher and Mila Kunis. Theirs is a farmhouse built on top of a hill in LA and features an actual farm. In fact, during the lockdown, they had planted and harvested corn there.
As for the house, they wanted it to look like an old barn, but at the same time, they wanted it to give a modern feel. Five years of creating Pinterest mood boards and a renovation later, the end-product features reclaimed wood and walls made of glass sliders, among other things. With sustainability in mind, the house is also powered with solar panels that's concealed from view.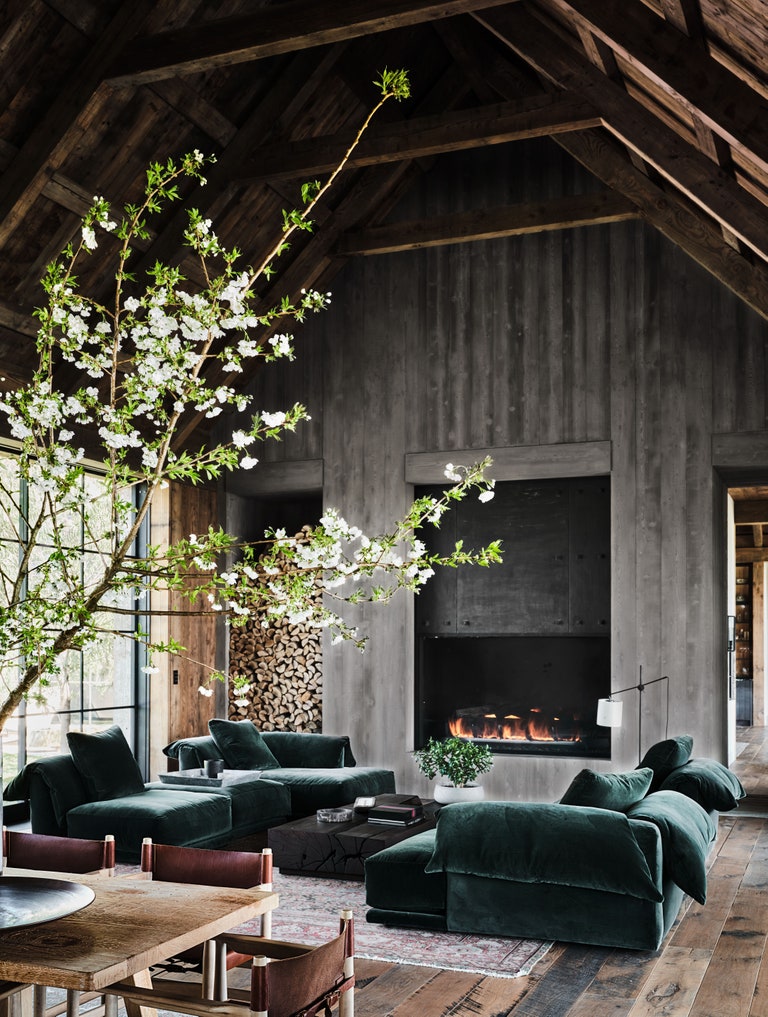 What we like about their house are the barn-like structure and its glass walls. There's a bit of a rustic vibe, but at the same time, it looks very classy and modern. We think the chandelier (which was from their previous home) was a bit extra, though. But apparently, it's installed as a joke.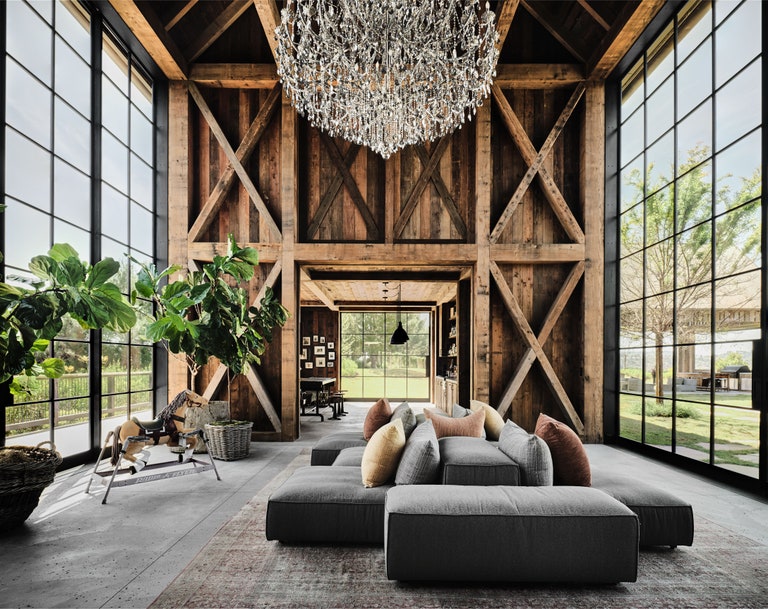 Which of these celebrity homes is your favorite? Let us know in the comments section below. 
If you found this article helpful, 99.co recommends 5 glitzy & glam celebrity homes that will make you go wow and 8 celebrity homes in Singapore: Take a peek where they live!
Looking for a property to buy or rent? Find your dream home on Singapore's largest property portal 99.co! If you have an interesting property-related story to share with us, drop us a message here – we'll review it and get back to you.
Looking for a property?
Find the home of your dreams today on Singapore's fastest-growing property portal 99.co! If you would like to estimate the potential value of your property, check out 99.co's Property Value Tool for free. Also, don't forget to join our Facebook community page or Telegram chat group! Meanwhile, if you have an interesting property-related story to share with us, drop us a message here — and we'll review it and get back to you.